FORT BOVISAND UNDERWATER CENTRE
Fort Bovisand is a old Napleonic, stone built, military fort in Devon, England near the beach of Bovisand. It was built on the mainland to defend the entrance of Plymouth Sound, at the narrows opposite the east end of Plymouth Breakwater. The fort is beside Bovisand harbour.

About the mid 1970s to at least the early 1990s: The fort at the top of the headland (above the coastal path) was used as a school's outdoor activity centre. The upper fort's magazine and various other buildings were converted to be used as basic bunk houses, kitchen and dining area. The cottage was used as a toilet and shower block and a lounge as staff accommodation.
The breakfasts were substantial, full English with plenty of beans and fried bread, tomatoes and eggs, sausages and bacon. Hardly healthy eating, but then, the candidates needed the energy. In fact, on the first day of their course, they were advised that if they didn't pass the basic fitness tests (to include treading water hands above the head for 60 seconds - you try it) and were a vegetarian, that they qualified for a full refund. The theory behind this is that a vegetarian diet does not provide enough protein for the body to repair/build itself while being used for heavy exertion, such as two or three dives a day.
Our candidate recalls that it was a demanding routine. In between dives, there would be classroom lessons on the theory of demand valves, cylinders and charging to high pressures. The BSAC manual was at the time this students bible. Our candidate completed the 3rd Class diver course, then went on to do a 2nd Class module, for which he completed the number qualifying dives as dive leader, etc.
It is important to keep fit when diving. Jogging and swimming are ways to build up stamina. Don't drink or smoke (tobacco or other stimulants) for that helps keep you in top shape. The enemy is the cold for which wet-suits are reasonable protection, but dry-suits give extra time in the water when cold. It was extremely cold when our man was completing his 3rd Class course. He remembers carrying Mars bars in his wet suit for energy and taking hot showers with his wet suit on, trying to warm up in between dives, when there was no time to change.
FORT BOVISAND HISTORY

1816: A stone jetty and slip were built for boats from sailing warships anchored in Plymouth Sound to collect fresh water from the nearby reservoir.

1845: The first fort at the site, named Staddon Height Battery, was started, and still exists in the upper part of the present fort. As part of the recommendations of the Royal Commission on the Defence of the United Kingdom, work started on the main part of the fort consisting of 23 granite casemates, originally housing 22 9-inch Rifled Muzzle Loaders (RMLs), one 10-inch RML gun and 180 men.

1880: By then the armament included 14 10-inch and nine 9-inch RML guns. Underground there are large deep tunnels to store artillery ammunition safe from enemy gunfire.

1898: Six 12-pounder quick-firing guns were installed.

Early 1900s: The original guns were removed.

1939-1945: WWII:-

1942: The remaining four 12-pounders were replaced by two twin 6-pounders, to combat E-boats.

1943: A Bofors 40mm anti-aircraft gun was installed.

1956: The Ministry of Defence abandoned the fort.

1970: A lease was granted.

Early 1970s: The fort was converted into a national commercial diving school and scuba diving centre.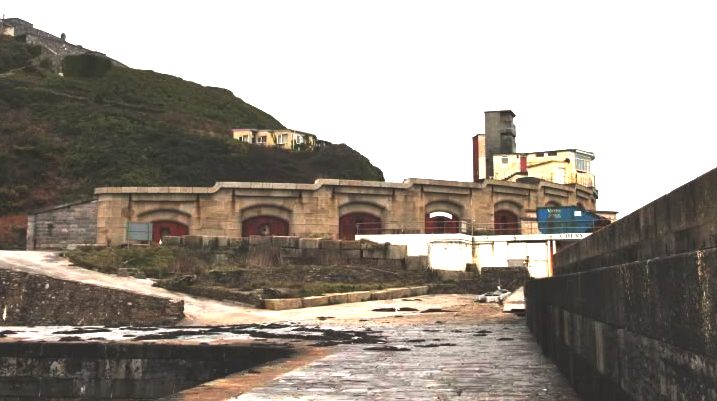 2000: By then the main leaseholder, Fort Bovisand Underwater Centre had liquidated, but other diving services continued trading. Months of argument continued about the status of the leases and viability of existing businesses based there.

December 2000: Marine Contractors Ltd (one of the main businesses based there, and one of the parties negotiating to take over the running of Fort Bovisand) went into receivership. As a result, the owners (the Ministry of Defence) decided it was no longer possible to keep the site functioning, and the remaining diving firms trading there ceased operations.

Mid-2005: By then ex-BBC boss Greg Dyke and local property developer John Steven owned Fort Bovisand and had plans to set up a new business there. During this time it fell into disrepair.
Mid 2008: Fort Bovisand was taken over by Discovery Divers.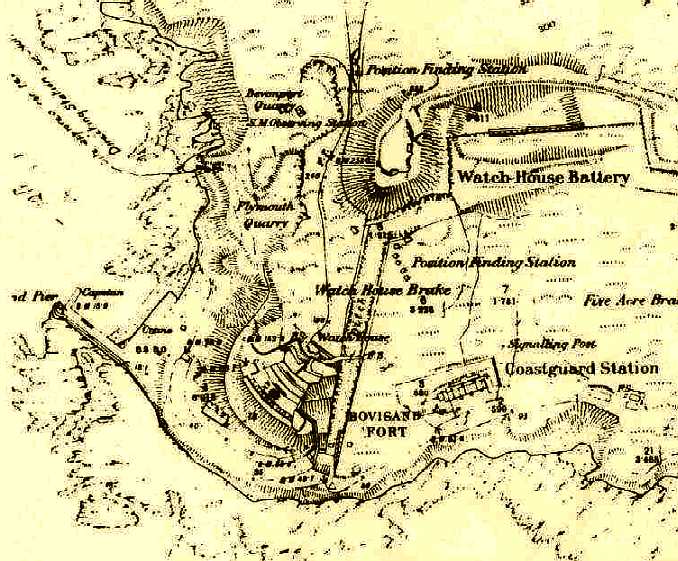 AUGUST 08 2008: FRAUD SCANDAL (Evening Standard Article)

David Welsh and Michael Brass are facing jail after being found guilty of conspiracy to defraud the NHS and perverting the course of justice.
A pair of professional divers swindled £250,000 from the Health Service for treating bogus cases of the bends. They paid strangers they met in pubs up to £200 to pose as divers who needed decompression treatment. Most had never been underwater and some could barely swim.

Out of their depth: Michael Brass and David Welsh swindled £250,000 out of the NHS for treating bogus cases of the bends. Welsh, 49, of Plymouth ran the Fort Bovisand diving centre in the city, which had its own decompression chamber.

The bends is a condition that occurs when a diver surfaces too quickly and suffers nitrogen poisoning in the blood. The only treatment is in a hyperbaric decompression chamber which simulates deep sea conditions so the diver can gradually get rid of the condition as the pressure is reduced slowly. Welsh billed health trusts from all over Britain £6,500 a time for treating the 37 fake victims.

The fraud was uncovered when police investigated two cases of divers from Liverpool who were supposedly treated for the bends at the decompression chamber. One person whose name had been used told police he was a poor swimmer who never dived. Another said he gave his details to a man in a pub in Plymouth in exchange for £40. Others said they were paid up to £200 but did not realise how their personal details would be used.

Welsh and dive instructor Brass, 43, from Liverpool, needed only the real names, addresses, dates of birth and national insurance numbers of the supposed victims to work the fraud. Now both are facing time behind bars after being found guilty of conspiracy to defraud the NHS and to pervert the course of justice after a month-long trial at Plymouth Crown Court.

Mr Michael Fitton, QC, prosecuting, said the bogus claims of £250,000 were for 37 cases of patients allegedly treated at the hyperbaric chamber at Fort Bovisand between 1998 and 2002. He said: 'It was very easy money from just filling in forms and making up information using personal details, and the money came in.'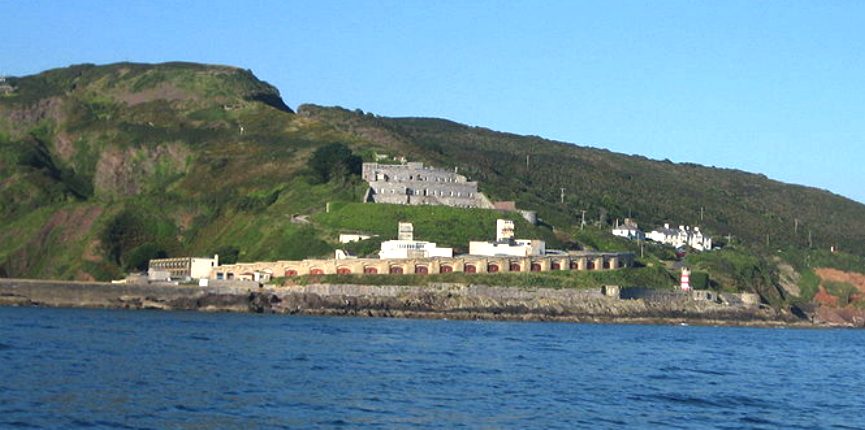 DISCOVERY DIVERS - BSAC OCEAN DIVER COURSE (under new management)

This course provides you with the essential knowledge and skills needed to start open water diving.

Learning to dive is all about learning to use your equipment properly and safely.

The course starts with practice in a swimming pool or in sheltered water and continues to include four or five open water training dives (requiring a minimum of 120 minutes underwater) where open water skills and techniques are further developed and experience gained.

The course material includes the excellent BSAC publications 'The Diving Manual' and Student Workbook for self-study and reference The course consists of three elements Theory Lessons, Sheltered Water Lessons (pool) and Open Water Dives. You will be taught basic scuba theory in our classroom at the dive centre. Once you have learned the theory the practical lessons begin in the safety of the swimming pool or, weather permitting, sheltered water. Here you will be introduced to the scuba equipment you will be using throughout your training. When you have mastered the drills in the pool or sheltered water, your instructor will introduce you to the world of open water diving.

You will receive help and guidance as you progress through the lessons and will be given a qualification record book to keep track on your progress.

The courses are run on request for two or more students.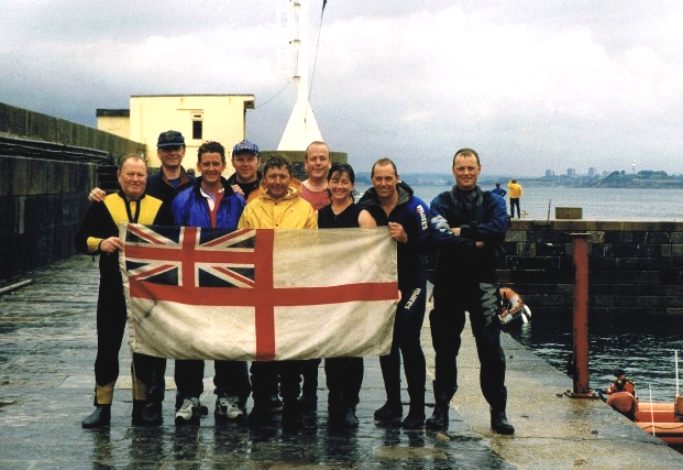 BSAC (British Sub Aqua Club) Ocean Diver full course includes:

• Tuition by internationally qualified instructors

• Min 4 open water qualifying dives

• Free use of all scuba equipment

• Compressed air and boat fees

• Internationally recognised certification card

• Wall certificate

Price £400 for full course (Discounts available for larger numbers)
CONTACTS

Fort Bovisand
Plymouth, Devon
United Kingdom
PL9 0AB

info@discoverydivers.org

Tel: 01752 492 722
Mobile: 07739 567752 Dan 07973 266401 Dave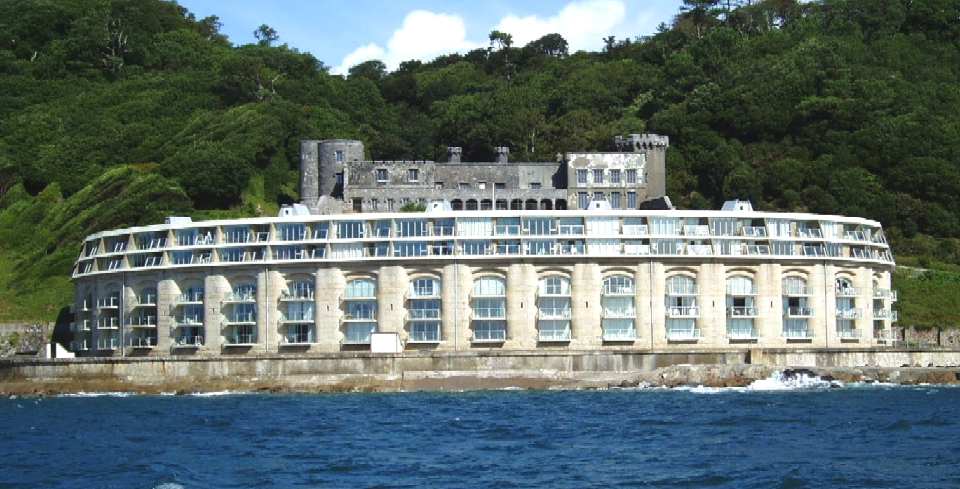 LINKS
http://www.discoverydivers.org/
http://www.derelictplaces.co.uk/main/showthread.php?t=20918
http://www.seafilms.com.au/bovisand.php
http://www.standard.co.uk/divers swindle nhs of £250000 bogus_claims for bends treatment
http://www.cynondivers.co.uk/Archive%20Gallery.htm