MARINE INSURANCE SPECIALISTS - THE CAPTAINS CHOICE
Specialising in international marine insurance, CAPTAINS CHOICE will often provide cover for your sailing boat, power boat or yacht, with savings over your existing policy.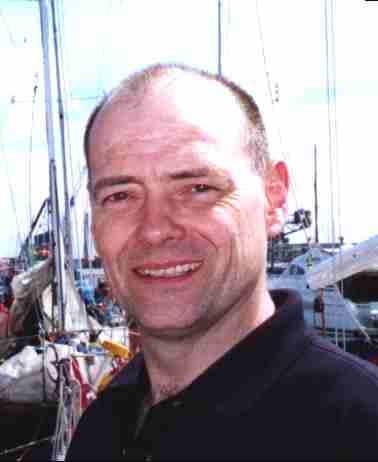 Whether your boat is moored in the Caribbean, Monte Carlo, or Sydney Harbour, in most cases we can help find the policy you are looking for.
CAPTAINS CHOICE also offer cargo cover and third party liability insurance for marine surveyors, or passenger vessels. Please click on the CAPTAIN CHOICE link for your free quotation, or email them for free friendly advice.
FOR YOUR NO OBLIGATION INSURANCE QUOTE: Email: CAPTAIN CHOICE ENCLOSING DETAILS OF YOUR VESSEL, ANCHORAGE, PLANNED CRUISING OR CARGO PORT OF ORIGINATION AND DESTINATION. YOU WILL THEN BE CONTACTED BY A SPECIALIST WHO WILL GUIDE YOU THOUGH THE PROCESS.
It helps us to help you, if you tell us as much about your vessel as you can to get the ball rolling: displacement, age, length, value, country, where you cruise, etc. If you want cargo insurance, let us know the port of exit and entry, the goods and value, etc.
You can download the proposal form in Word format here and either email it back completed (just fill in the spaces and click save - then attach to a return email) or fax it to us to the number on your reply email. Please note: we do not accept fax transmissions from with-held numbers.
CONTACT ADDRESS:
Captain Choice International Ltd, Oakwood, Herstmonceux, BN27 1RF, United Kingdom
+44 (0) 1323 831727 Email: CAPTAIN CHOICE
CAPTAINS CHOICE - Meeting Your Needs

Offering a range of services to private and business sectors the policy providers featured suit the risk management concerns for most UK and international customers.

We offer a friendly and helpful service to boat owners and operators the world over. Our aim is to make it easier for customers to source the insurance product that best meets their needs. We are constantly updating our service to meet new challenges.

Our Expertise & Service
Captains Choice have considerable experience in the development of solutions for both Marine and Commercial risks. With access to Lloyds of London and a range of ABI registered Insurers they can secure the most competitive premiums and terms. All of the above is a very good reason to click through from us to obtain your online quotation, and it doesn't cost you a penny more to do so.
The Benefits to You

• Value for money from your insurance premium and loss prevention expenditure.
• Peace of mind that your valuable boat or cargo is protected.

---
Should you have any difficulty using this service please contact Nelson Kruschandl:
CONTACT SOLARNAVIGATOR
+ 44 (0)7905 147709