Ashlea Kaye is an English actress from London. She is currently managing the proposed Smooth Faced Gentlemen production of Romeo and Juliet. She is also available for parts in theatre and films, for which please see her contacts links below.
SMOOTH FACED GENTLEMEN
Following the success of Romeo & Juliet at the Buxton Fringe, the troupe of all female players has grown in size with four new actors and a large number of technical supporting members. For 2013 the players are staging a very red paint soaked Titus Andronicus. The announcement of this production has been well received by the media and rehearsals are well under way. Ashlea is a founding member of the troupe.
Romeo & Juliet teaser poster (left) for the: Smooth Faced Gentlemen. For 2013 the troupe are performing Titus Andronicus, at the Edinburgh and Buxton fringe theatres.
2013 THE SMOOTH FACED PLAYERS: TITUS ANDRONICUS CAST - In alphabetical order
| | | | |
| --- | --- | --- | --- |
| | | | |
| Vivienne Acheampong | Fran Binefa | Madeline Gould | Ashlea Kaye |
| | | | |
| | | | |
| Henri Merriam | Emma Nixon | Leila Sykes | Stella Taylor |
EDINBURGH
Ms Kaye played the part of Kayleigh in Three's Company's: The World's Greatest Walking Tour of Edinburgh August 2012, the Fringe. The 2012 Edinburgh Festival Fringe ran from 3 August until 27 August.
After several months of build up the Fringe arts festival officially kicked off in Edinburgh, Scotland.
Now in its 66th year the Fringe has become the world's largest arts festival. There are 2,695 shows in 279 venues made up of an estimated 22,457 performers, and yes, they'll have to work hard to get noticed.
For three weeks Edinburgh plays host to this spectacular event as theatres, bars, schools, churches and even private homes become a venue. The festival comprises some of the world's best comedy, theatre, music, musicals and opera, cabaret, dance and physical theatre. Also, for the first time in 2012 the programme had a spoken word category.
SHAKESPEARE
The tradition of men playing women's parts has been reversed by the all female production of
ROMEO & JULIET by William Shakespeare - Three's Company & Smooth Faced Gentlemen.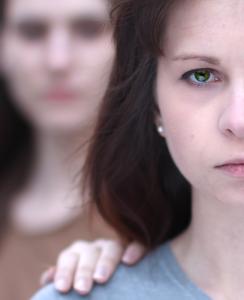 Ashlea Kaye in William Shakespeare's Romeo and Juliet

Shakespeare's greatest story is faithfully and provocatively retold by an exceptional all-female cast - seven ladies in all, some playing multiple roles. The classic tale of love and rage heralds a bold new voice in British theatre, helmed on its maiden voyage by Buxton's own Three's Company. 'An extraordinarily talented and inventive company'.

Arts Centre - Studio.
18-19 July 2012: 7:30pm to 8:45pm,
20 July 2012: 9pm to 10:15pm,
21 July: 7:30pm to 8:45pm £8.50 (Child and Conc £7.50)

Bookings via www.undergroundvenues.co.uk. Bookings (noon-3pm) & info: 02081 440070. Other prices/discounts available.
JASON HUDSON observed:
Versatile cast attack parts with energy and ferocity.

Key success was the use of economical use of space.

Edited to a 75 minute play skillfully and with balance.

Ashlea Kaye was quite magnetic as Juliet.

Leila Sykes equally impressive as the doomed Romeo.

Henri Merriam switches from Capulet and Mercutio with ease.

Fran Binefa played the Nurse with magnificent dexterity doubling as Paris.

Well directed with a genuine awareness of the craft of making theatre.

Hard working cast promised so much and delivered on every count.
SEE FULL TEXT: Review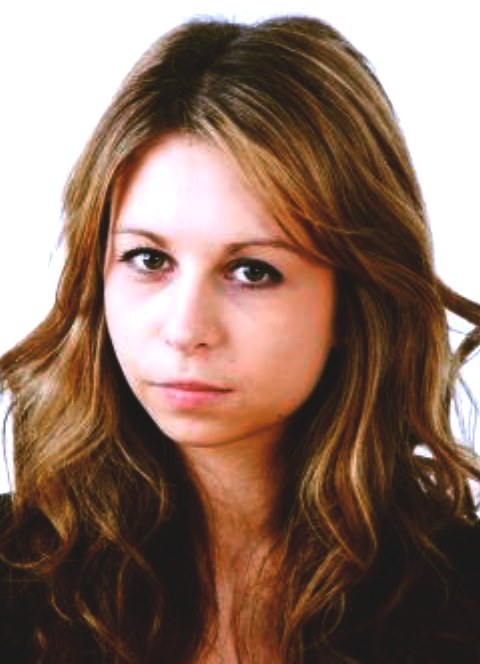 THREE'S COMPANY
Three's Company is an award-winning three-man theatre company founded in 2000, with work to date having appeared in London and Manchester and the Buxton and Edinburgh Fringes.
Three's Company work with actors and designers worldwide to produce unique storytelling, to stimulate and entertain audiences.
Michael Grady-Hall, Yaz Al-Shaater have completed directing and acting at the RADA Central School of Speech and Drama and Tom Crawshaw the similarly at Oxford University. Thye are now firmly established in London. See their website for details: WhatsOnStage. www.threescompany.co.uk
ABOUT ASHLEA
Ashlea Kaye was born and raised in London. She originally trained as a dancer. Ashlea is a physical performer, adept at bringing out a character. She graduated with honours at Kingston University with a BA in Drama.
Ashlea has taken part in many drama festivals from the age of twelve. She has performed in Greek, Shakespeare and Contemporary theatre and poetry earning the Young Performer of the Year Award. She also completed her LAMDA examinations in 'Acting', 'Verse and Prose' up to grade 8, Gold Medal standard.
Ashlea Kaye looks young for her age and because of this is able to project a surprising maturity into her roles. She has a distinctive vocal character and has mastered several English accents.
LINKS:
Spotlight (9599-7868-7220).
Casting Call Pro.
Ashley Kaye at Imdb Teenage girl 1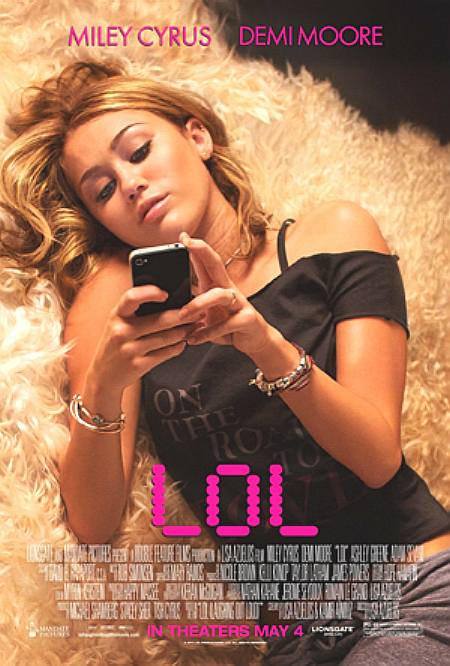 FILMOGRAPHY:
Year

Role / Type

Production / Director

Company / Venue

2012

Teenage girl 1

Film

Lol / Producer Lydia Esler
Director: Lydia Esler

Not known
Written by: Lydia Esler

2012

Boatswain
Theatre

Brown Kettle Theatre


2011

Performer
Theatre

In the Dark


National Arts Service


2011

Youth
Still Photos

FACE OF ENTRY PASS


2011

Gwendolen
Theatre

Three's Company


2011

Emma
Film (Short)

LOST COUNTRY


2011

Wife
Theatre

2010

Holly
Theatre (Tour)

REVERIE
James Farrell

Three's Company
Buxton and Edinburgh

2010

Mother
Music Video

Chris Daughtry / IT'S NOT OVER
Schuman Hoque

Reelworks


2009

Girlfriend
Film (Short)

WildType Films


2009

Nita
Theatre

SINGLE FARE TO ZURICH
Benet Catty

2009

Sack Racer
Film (Short)

IN THE SACK
Dominic Rees-Roberts

Femto Films


2008

Sam
Film (Short)

LOOKING FOR MY BROTHER
Mark Bousfield

Dharma Bum Film Society


2008

Student
Online

Business Pitch


Dialogics


2008

Dawn
Film (Student)

THE WAITING ROOM
Elliot Swift

Westminster University TV Production


2008

Charlene
Film (Short)

CORKSCREWED
Dominic Rees-Roberts

Femto Films
Renoir Cinema

2008

Catherine
Theatre

CALL IT A DAY
Peter Craze

2008

Alice
Theatre

THEY CAME TO A CITY
Illona Linthwaite

2008

Mrs Sullen
Theatre

THE BEAUX STRATAGEM
Crispin Harris

2008

Diana
Theatre

ALLS WELL THAT ENDS WELL
David Tucker

2008

Juliet
Theatre

ROMEO AND JULIET
Holly Wilson

2008

Nina
Theatre

THE SEAGULL
Peter Craze

2007

Tilly Truelove
Theatre

JACK AND THE BEANSTALK
Chris Pickles

2007

Mia
Theatre

THAT FACE
Helen Schlesinger

2007

Mary
Theatre

MEMORY OF WATER
Lesley Vickerage

2004

Claudette
Theatre

CINDERELLA
Sarah Brindly
Romeo & Juliet - balcony scene Youtube
Shakespeare in Love - movie Youtube
LOL US film - movie Youtube
PLEASE NOTE: Lol is a film by Lydia Esler and Nadia Matthews starring Vidal Sancho, Dana Marshall and Sara Esler.
LOL is also a coming of age comedy film directed and co-written by Lisa Azuelos. The film is a remake of the 2008 French film LOL (Laughing Out Loud). It stars Miley Cyrus, Demi Moore, Ashley Greene, Douglas Booth, and Adam Sevani. It was filmed in 2010 but released by Lionsgate in the United States on May 4, 2012.