Mini Biography
Bruce Willis was born Walter Bruce Willison on the 19th of March, 1955 in Idar-Oberstein, a German town near the border with Luxembourg. His dad, David, being a military man, was stationed there and his wife, Marlene, was from Kassel (they'd be divorced in 1971). On his discharge in 1957, David took his family back to Carney's Point, New Jersey, finding employment as a welder and a factory worker.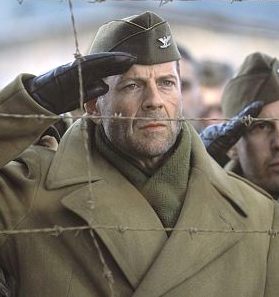 Bruce, the oldest of four children (he has a sister, Flo, and two brothers, one of whom, David, is a movie producer), attended high school at Penn's Grove. A popular fellow, he was elected Student Council President and, strangely for a boy of such resolute blue-collar pride, threw himself into drama classes. This was perhaps because, tormented by a debilitating stutter, he discovered that he lost his impediment when onstage. He was also a talented wrestler - that scar on his shoulder now is actually the result of a serious sprain. Though a good student, he was suspended for three months in his senior year for taking part in what he later described as "the annual riot".
Bruce Willis grew up mainly in Penns Grove, New Jersey, and graduated from high school there before going to New York to become an actor. He waited tables and tended bar for a living until he began to get roles in plays. While tending bar one night he was seen by a casting director who liked his personality and needed a bartender for a small movie role.
Plagued by the name Walter Willison and by a serious stutter, you wouldn't have held out much hope for the young Bruce Willis making it as a film star. Yet, discovering that his impediment disappeared onstage,
Willis was married to actress Demi Moore from November 21, 1987 to October 18, 2000. The couple gave no public reason for their breakup. Willis and Moore had three children during their thirteen-year union: Rumer Glenn Willis (born 1988), Scout LaRue Willis (1991) and Tallulah Belle Willis (1994). Since their breakup, rumors have persisted that the couple planned to re-marry, but Moore has since married Ashton Kutcher. They are still on friendly terms, and continue to share a home and several businesses in Blaine County, Idaho.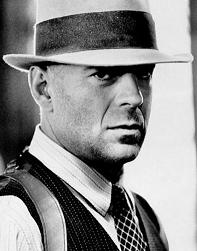 Currently, Willis is reportedly dating Days of Our Lives actress Nadia Bjorlin.
In the late-1980s, Willis enjoyed moderate success as a recording artist, recording an album of blues entitled The Return of Bruno, which included the hit single "Respect Yourself". Follow-up recordings were not as successful, though Willis does return to the recording studio from time to time.
In 2001, he swore blind that he'd never again appear in an all-action, explosions-a-go-go blockbuster, but Bruce Willis had a hard time escaping his reputation as that genre's most successful star. Indeed, since his first major cinematic hit, Die Hard, many of us cannot witness a fiery onscreen detonation without imagining Bruce - wide-eyed and panting in a grubby white vest - flying through the air, arms and legs flailing frantically. He's just too damn good at it. But, of course - being both a singing star, a restaurateur and an arch comedian - there's been far more to his career than that.
Some reports from military officials suggest that Willis tried to enlist in the military to help fight the second Iraq war, but he was turned away because of his age. [1] He has offered $1 million to any civilian who turns in terrorist leaders Osama bin Laden, Ayman al-Zawahiri or Abu Musab al-Zarqawi.[2] Bruce Willis isn't happy about how the Iraqi conflict is being portrayed, so he's going to "make a pro-war film in which American soldiers will be depicted as brave fighters for freedom and democracy." [3] The film will follow members of Deuce Four, the 1st Battalion, 24th Infantry, who spent considerable time in Mosul and were decorated heavily for it. The film is to be based on the writings of blogger Michael Yon, a former special forces green beret who was embedded with Deuce Four and sent regular dispatches about their heroics.
Birth name Walter Bruce Willis
Nickname: Bruno
Height: 6' (1.83 m)
Spouse: Demi Moore (21 November 1987 - 18 October 2000) (divorced) 3 children
TRADEMARK
Frequently plays a man who suffered a tragedy, had lost something or had a crisis of confidence or conscience.
TRIVIA
Was high school student council president. His recording of "Respect Yourself" reached #5 in January of 1987. Bruce and Demi announce they are ending their marriage of eleven years. No reasons given. [24 June 1998]
Ranked #22 in Empire (UK) magazine's "The Top 100 Movie Stars of All Time" list. [October 1997]
Has three daughters with Moore: Rumer Willis (b. 1988), 'Scout Larue Willis' (b. 1991) and Tallulah Belle Willis (b. 1994). His mother Marlene was born in Kassel, Germany.
Appeared on "Late Show with David Letterman" (1993) to advertise for Demi Moore's Striptease (1996) by doing his own undressing act. [1996]
As a young man his personality was very much like that of the character that he portrayed on "Moonlighting" (1985). He was always getting into trouble because of this and was bodily ejected from parties by the hosts for being obnoxious.
Has been very vocal in his support of almost every major Republican candidate in recent history except Bob Dole. He felt that presidential candidate Dole was out of line in his attacks on Demi Moore and her part in the movie Striptease (1996).
Was the first actor to ever "act" in a video game. No one before has ever done voice work along with having their movements digitally added to the game. Stated he will no longer be doing violent action or "save-the-world" movies. [2001]
Wears his watch upside down with the face on the inside of his hand. This is also visible in many movies he's done (Die Hard with a Vengeance , Mercury Rising, etc.) where they haven't requested him to flip it over.
Memorial Day weekend, 1987: Was arrested after reportedly disturbing the peace and assaulting a police officer who was called to quiet a raucous party at his home. The charges were dropped after Willis agreed to apologize to his neighbors.
According to friends, he had a terrible stammer as a child.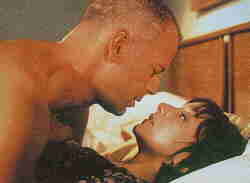 Younger brother Robert died of pancreatic cancer at the age of 42. [2001]
Was originally cast as Terry Benedict in Ocean's Eleven (2001) but dropped out.
Attended Montclair State University in Montclair, New Jersey.
Set a new benchmark for actors' salaries when he was paid $5 million for Die Hard (1988) in 1988. Eight years later, his wife, Demi Moore, set a benchmark of 12 million with Striptease (1996).
His ineptness as a waiter forced him to become a bartender.
Was named Man of the Year by Harvard University's Hasty Pudding Theatricals. [February 2002]
Was born on a military base in Germany. Was president of a drama club at school.
Worked in a chemical factory before going to college.
He filled in as a last-minute host for David Letterman on February 26, 2003, a show he was supposed to be the guest for. It was Letterman's first "sick day" in 20 years (other than his time off for heart surgery).
Ranked #3 in Star TV's Top 10 Box Office Stars of the 1990s (2003)
Lives in Hailey, Idaho, where he owns The Mint bar and the Liberty Theater. He also owns the old Hailey Drug Store, but the building has been vacant and unused since the early 90s.
The scar on his right shoulder is from surgery due to complications from a broken arm when he was 17.
Has been in 7 movies with numbers in the title: _First Deadly Sin, The (1980)_ , Twelve Monkeys (1995), Four Rooms (1995), The Fifth Element (1997), The Sixth Sense (1999), The Whole Nine Yards (2000) and The Whole Ten Yards (2004).
Personally recommended Bonnie Bedelia for the role of his estranged wife in Die Hard (1988).
He is the hero of singer Nick Lachey. He ad-libbed many of John McClane's one-liners in the "Die Hard" films. Graduate of Penns Grove High School, Penns Grove, New Jersey. Class of 1973 who voted him "Most School Spirit."
He was the only celebrity that attended Julia Roberts' wedding to 'Danny Moder' .
Recommended Michael Clarke Duncan to play the part of John Coffey in The Green Mile (1999).
20 October 2004 - Sued Revolution Studios for unspecified damages related to a blow to his forehead that he received during "ultrahazardous activity" involved in the filming of _Tears of the Sun (2003)_ . He claims that it has caused him extreme mental, physical and emotional pain & suffering. Attended the Stella Adler Conservatory / Theatre program in New York City for three years.
Plays the harmonica. France made him an officer in Order of Arts and Letters (April 2005). "France pays homage to an actor who represents the force of American cinema and the power of emotions that he invites us to share on screens throughout the world", Culture Minister Renaud Donnedieu de Vabres said. "I'm nervous. Bonjour Paris," he replied.
After dating Brooke Burns for ten months and finally being engaged to her they decided to split because of the difficulties with maintaining a long-distance relationship. (2 June 2004)
Was chosen to play John McClane in Die Hard (1988) because the producers felt he brought warmth and humor to an otherwise cold and humorless character.
He has been special ambassador of his birth town Idar-Oberstein since his 50th birthday.
Was a guest at Demi Moore's and Ashton Kutcher's wedding.
8 directors cast him twice in their films: Blake Edwards, Amy Heckerling, Rob Reiner, Robert Benton, John McTiernan, Alan Rudolph, M. Night Shyamalan and Quentin Tarantino.
---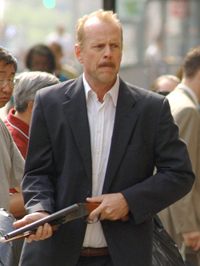 Bruce Willis Set to Star in "16 Blocks" - Release date March 2006
Mar 15, 2005 - Emmett/Furla Films and Millennium Films and Equity Pictures announced action star Bruce Willis will topline the action thriller "16 Blocks" for director Richard Donner ("Lethal Weapon," "Maverick").
"16 Blocks" is based on a screenplay written by Richard Wenk and follows Jack Mosley (Willis), a cop assigned the job of escorting a wise-cracking witness to the courthouse 16 city blocks away. The events of "16 Blocks" focus on what takes place during that walk.
Co-chairmen Randall Emmett and George Furla issued a statement on the signing of Bruce Willis. "We are excited to be working with the strong creative talents of Dick and Bruce. We believe that `16 Blocks' is a high-concept picture with commercial appeal and, with the elements assembled, solid potential." Production on "16 Blocks" is set to begin in Toronto and New York in late summer.
---
Actor - filmography

(In Production) (2000s) (1990s) (1980s)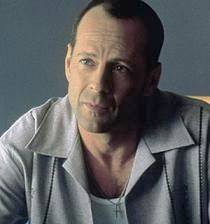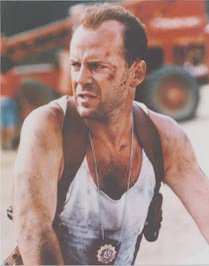 Producer - filmography

(In Production) (2000s) (1990s)
Miscellaneous Crew - filmography
Rugrats Go Wild! (2003) (musician: harmonica) (as W.B. Willis)



"Bruno the Kid" (1996) TV Series (lyricist: theme song) (singer: theme song)



The First Deadly Sin (1980) (stand-in: Killer, long shots)


Composer - filmography
The Whole Nine Yards (2000) (song "Slow Burn")
... aka Nouveau voisin, Le (Canada: French title)



Hudson Hawk (1991) (theme song)


Writer - filmography
Hudson Hawk (1991) (story)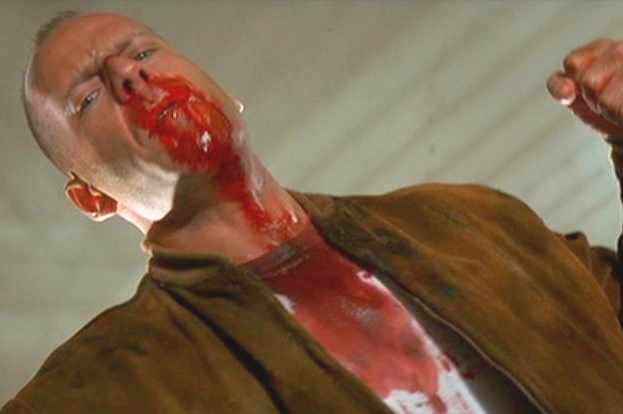 Himself - filmography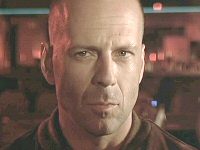 A - Z FILMS INDEX
A - Z ACTORS INDEX
---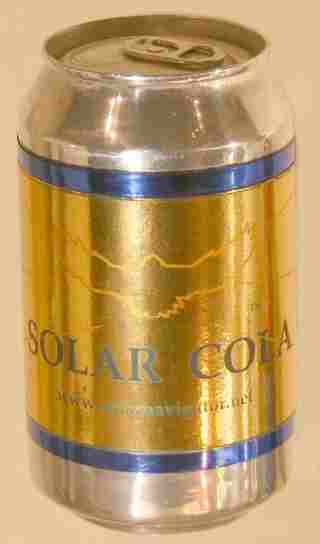 Solar Cola - a taste for adventure