Hollyoaks is a British television teen drama and soap opera first broadcast on 23 October 1995, on the Channel 4 network. Originally devised by Phil Redmond, who also devised shows such as Brookside and Grange Hill, the programme is set in and around the fictional Chester suburb of Hollyoaks and is centred around a former 1950s technical college which is now a college of higher education called Hollyoaks Community College (often mistaken for the real-life University of Chester), with the characters and main target audience generally being in their late teens or early twenties.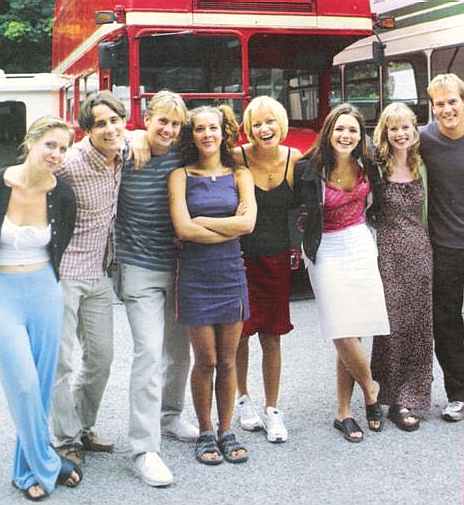 Hollyoaks cast
Produced by Lime Pictures (formerly Mersey Television) and filmed mainly at studios in Liverpool, the show currently broadcasts at 18:30 each weekday on Channel 4, with an omnibus edition on Sunday morning, usually at 9.50am but this time may vary. At 19:00 each weekday, Channel 4's sister station E4 airs a 'First Look' feature, in which viewers are able to watch the episode which would be shown on Channel 4 the following day. A Saturday omnibus is also aired on E4 as well as daily repeats each weekday at 16.30. The Welsh fourth channel, S4C, broadcasts the Sunday omnibus only. Hollyoaks is also shown in other countries, such as Canada, on the BBC Kids channel and in 2007 is set to start up in the United States on BBC America in June as well as in parts of Eastern Europe including Ukraine. Episodes will start at the time of the Sam Owen's return which aired in the UK during Summer 2006. The programme is known for launching the careers of Will Mellor, Jodi Albert, Gary Lucy, Elize Du Toit, Jeremy Edwards, Ali Bastian, Sarah Jayne Dunn and James Redmond.
Hollyoaks has received numerous awards over the years and raised awareness of teen issues such as teen pregnancy, abortion, bereavement, male rape/date rape, alcohol, drug abuse and homosexuality.
On February 26, 2007, the programme controversially launched a new theme tune along with new look titles, with the name written as "H♀LLY♂AKS". The revamp was brought about since the majority of characters featured in the previous version had either been killed-off or had left the programme, while others generally now look different to how they did.
Hollyoaks specials
The show also features occasional late-night spin-off editions, which feature more dramatic or controversial plot lines; these generally do fit into the Hollyoaks universe, and are considered canon. There are also a number of DVD and Video specials.
Hollyoaks DVD and Video specials
Hollyoaks: Off on One (1998)

Hollyoaks: Indecent Behaviour (2001)
Books
Hollyoaks: Coming Together* (1996)

Hollyoaks: New Friends* (1996)

Hollyoaks: Friends and Families* (1996)

Hollyoaks: Can't Get the Girl* (1997)

Hollyoaks: Luke's Secret Diary* (2000)

Hollyoaks: Lives and Loves of Finn* (2000)

Hollyoaks: Running Wild* (2002)

Hollyoaks: Seeing Red* (2002)
About Lisa Hunter self harming.
About Hannah Ashworth, Nancy Hayton and Sarah Barnes on a school trip to France. Although Nicole Owen is featured on the cover she does not appear in the book as she is still in shock after Andy Holt's attack.
This follows the storyline of Becca Dean and Justin Burton's affair.
About Steph Dean and Debbie Dean in London on a search for stardom.
About Nicole Owen's sturggle for a normal life and Sam Owen's plan and action for revenge.
Music
Hollyoaks is the only major British soap to make use of incidental music, usually a variation of the show's theme music. It is used either as a transition between scenes or as part of a dream-like sequence. Each episode begins with a current or recent chart song. These have included bands such as Ocean Colour Scene with the song "Hundred Mile High City", Radiohead, Scissor Sisters, U2, Franz Ferdinand, Kaiser Chiefs, The Libertines, The Kooks, Arctic Monkeys, Morrissey, The Fratellis, The Darkness and Maroon 5.
Several Hollyoaks soundtrack CDs have been released over the years, containing music used in the programme.
The main theme was written and performed by Steve Wright, who produced music and themes for not only Hollyoaks but Brookside, Grange Hill and other Mersey TV productions.
A new remixed version of the theme, along with brand new titles, were used from 26 February 2007. The new titles show different characters in the drama posing in various positions with bright colourful backdrops. The logo at the end now appears written as H♀LLY♂AKS.
LINKS and REfERENCE
SOAPS:
CASUALTY | CORRIE | EASTENDERS | EMMERDALE | HOLBY | HOLLYOAKS
BRITISH ACADEMY TV AWARDS | BRITISH SOAP AWARDS | NATIONAL TV AWARDS
A - Z FILMS INDEX
A - Z ACTORS INDEX
---
A taste for adventure capitalists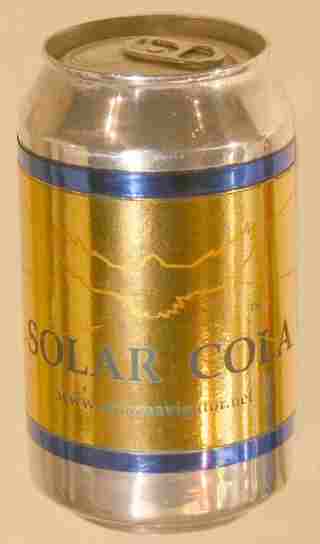 Solar Cola - a healthier alternative