Lloyds began in Edward Lloyd's coffee house in Tower Street in the City of London, beside the river Thames. The exact date it became established is not known, however there is evidence to suggest that Lloyd's coffee house was well known in business circles in London by 1688.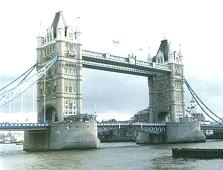 Lloyd provided the premises but was not himself involved in insurance. Apart from the premises, he also gave reliable shipping news and other information and services, to enable his clientele of ships' captains, merchants and rich men to carry on their business of insuring ships and their cargoes.
The wealthier clients frequenting the coffee house would each take a share of a risk, signing their names one beneath the other on the policy, together with the amount they agreed to cover. As each signature was written beneath the other, they became known as 'underwriters'.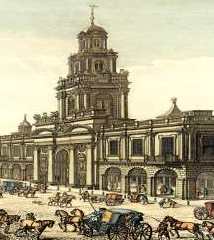 Lloyd died in 1713 but the coffee house continued to prosper as a center for marine insurance. The name stuck and Lloyd's, now the collective name for the 'underwriters' or subscribers, slowly evolved into a more formal society. In 1774 the 'Subscribers to Lloyd's' occupied new premises at the Royal Exchange at Cornhill. By the end of the 18th century the underwriters had formed an elected committee and moved to their own premises in the Royal Exchange. Only members of Lloyd's were allowed to accept insurance business.
The Society of Lloyd's was incorporated by Lloyd's Act 1871, which provided the business with a sound legal basis and laid the foundations for today's market. By the turn of the century the traditional club of marine underwriters had become an international market for insurance risks of almost every type.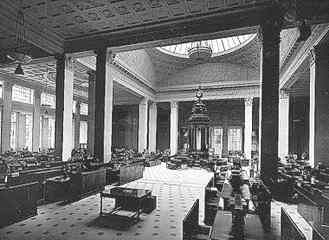 Lloyd's pre-eminence as a world center for insurance had been established. The Society moved to 12 Leadenhall Street 1928. This was the first building the Society purchased. As the business expanded further another move became necessary to a second new building in Lime Street 1958. In 1986 Lloyd's moved again into another new building where it remains today.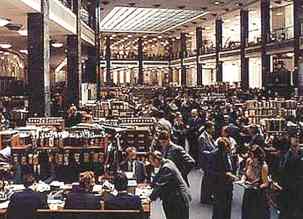 We would recommend that you visit the Lloyd's web site which provides more information of the many services the Underwriters that Lloyd's provide today.
LINKS:
A. M. Best's Directory of P&C and A& H insurance companies
A. M. Best's Company Rating Reports
A.M. Bests Directory of Insurance Departments
A.M. Best's Directory of Insurance Associations
Barry Kline's Comprehensive list of P & C vendors web sites
Barry Kline's listing of Insurance Carriers and their web sites
Barry Kline's list of Insurance Organizations and their web sites
Barry Kline's list of Insurance Publications and their web sites
Cornell University's Directory of State Statutes
Directory of all States Worker's Compensation Agencies and statute comparisons
Hovers - on line location of officers and company financial information
I Can - listing of all Insurance Commissioners addresses, phone numbers and web sites
National Underwriter Magazine Directory of Federal and State Government web sites
Risk & Insurance Management Society
Contact: nelson@solarnavigator.net