An operating system is a program which allows computers to communicate with other electronic devices, such as hard drives, expansion boards, graphic cards, ports, etc. Bill Gates got into the market when IBM PC's were gasping for a sensible operating system and which Bill in his genius, offered manufacturers for almost nothing.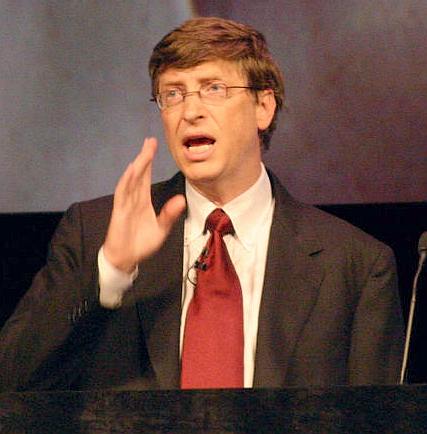 Bill Gates - Chairman Microsoft
Next came the Windows idea. Not particularly original, as per Mackintosh, but certainly a good idea for PCs. Mr Gates then included an office suite and other programs, such that most users did not have to look elsewhere to produce excellent results from their home or office.
To cap it all, Microsoft then gave away their Explorer and Outlook Express internet software, leaving their competitors struggling to maintain their market position, let alone compete for new business.
Microsoft chairman, Bill Gates, says: "we are entering the PC plus era." "This will be a time when we see an amazing proliferation of small, connected devices that will commonly be used at home and at work." Hence the introduction of the Windows CE3.0 real time operating system. These days we all need a computer to survive. Our thanks go out to all those programmers all over the world, who've made the electronic revolution possible.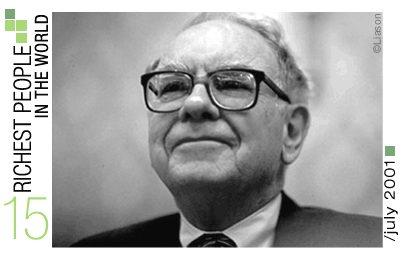 Warren Buffet - To donate £32 billion to Bill and Melinda Gates Trust 2006
LINKS
Security Update for Windows XP (KB823980)
Mydoom (A, B) and Doomjuice (A, B) Worm Removal Tool (KB836528)
Blaster Worm Removal Tool for Windows XP and Windows 2000 (KB833330)
Security Update for Windows XP: KB828028
Statement from the Bill and Melinda Gates Fountation [25 Jun '06]
17 May 2006[Money]: Buffett pays £200m for slice of Tesco
8 May 2006[Money]: Buffett: 'I don't buy from deal flippers'
6 March 2006[Money]: Buffett rails at pay and perks for executives
A foundation with very deep pockets
The force called the Gates Foundation
Should you leave it all to the children?
---
A taste for adventure capitalists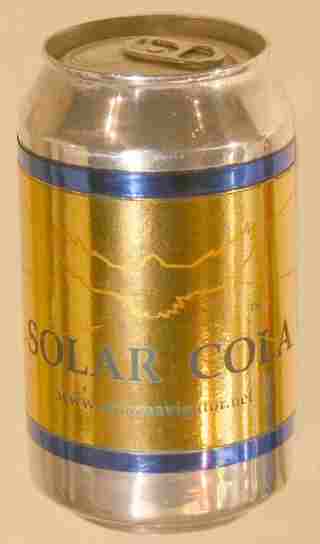 Solar Cola - the healthier cola alternative
This material and any views expressed herein are provided for information purposes only and should not be construed in any way as a prospectus or offer. Please contact the company concerned for information of any business opportunity or specific program. Before investing in any business, you must obtain, read and examine thoroughly its disclosure document or offering memorandum.