Plywood was the first type of engineered wood to be invented. It is made from thin sheets of wood veneer, called plies or veneers, which are stacked together with the direction of each ply's grain differing from its neighbors by 90° (cross-banding). The plies are bonded under heat and pressure with strong adhesives, usually phenol formaldehyde resin, making plywood a type of composite material. A common reason for using plywood instead of plain wood is its resistance to shrinkage, twisting and warping.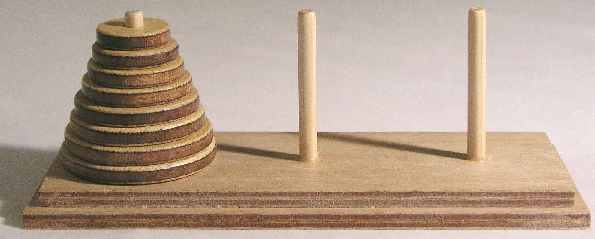 Plywood model - high quality wood veneer (light color)
covering the lower quality inner wood (dark color)
Types of plywood
A vast number of varieties of plywood exist, tailored for all manner of conditions and uses. Softwood plywood is usually made either of Douglas fir or spruce, pine, and fir, and is typically used for construction and industrial purposes. Decorative plywood is usually faced with hardwood, including red oak, birch, maple, lauan (Philippine mahogany) and a large number of other hardwoods.
Plywood meant for indoor use generally uses the less expensive phenol formaldehyde glue (which has limited water resistance), while outdoor and marine grade plywood are designed to withstand rot and use a water resistant phenol-resorcinol glue to prevent delamination and retain strength in high humidity.
The most common varieties of softwood plywood comes in three, five or seven plies with dimensions of 1.2 m × 2.4 m (4 feet × 8 feet). Each ply is 1/8 inch. Roofing can use the thinnest 3/8-inch plywood. Floorboards are at least 5/8-inch depending on the distance between floor joists. Plywood is often tongue and grooved for flooring applications. Two of the edges will have "grooves" notched into them to fit with the adjacent "tongue" that protrudes from the next board.
High-strength plywood, known as airplane plywood is made from birch. It was used for several WWII fighter aircraft.
Airplane plywood was addapted for furniture by Alvar Aalto.
Plywood production
Plywood production requires a good log, called a peeler, generally straighter and larger in diameter than that required for processing by a sawmill. The log is peeled into sheets of veneer which are then cut to the desired dimensions, dried, patched and glued together to form the plywood panel. The panel can then be patched, resized, sanded or otherwise refinished, depending on the market it was intended to be sold in.
History
Plywood has been made for thousands of years; the earliest known occurrence of plywood was in ancient Egypt around 3500 BC when wooden articles were made from sawn veneers glued together crosswise. This was originally done due to a shortage of fine wood; thin sheets of high-quality wood were glued over a substrate of lower-quality wood for cosmetic effect, with the structural benefits arising only incidentally. This manner of inventing plywood has occurred repeatedly throughout history; for example, many of the great English furniture makers such as Sheridan used veneer as a raw material.
Modern plywood in which the veneer are cut on a rotary lathe from softwood logs is of relatively recent origin, invented by Immanuel Nobel (the father of the more-famous Alfred Nobel). The first such lathes were set up in the United States in the mid 19th century. Plywood has been one of the most ubiquitous building products for decades.
Compare to OSB (Oriented strand board) and MDF (Medium-density fibreboard).
References
O'Halloran, M.R. 1989. Plywood. In Concise Encyclopedia of Wood and Wood-based Materials, ed. Arno Schniewind. Oxford: Pergamon. p. 221-226.

Handbook of Finnish Plywood, Finnish Forest Industries Federation, 2002, ISBN 952-9506-63-5

O'Halloran, p.221.
LINKS:
---
http://www.forestsforever.org.uk
---
On October 14, 1994, members of the American Forest & Paper Association agreed to adhere to a set of forestry principles that would meet the needs of the present without compromising the ability of future generations to meet their own needs. These principles call for a land stewardship ethic which integrates the reforestation, nurturing, and harvesting of trees for useful products with the conservation of soil, air and water resources, wildlife and fish habitat, and forest aesthetics.
---
Belize - golden stream corridor preserve
Brazil - Coastal Atlantic Forest
Central America - Mesoamerican Biological Corridor (MBC)
Chile - conservation of monkey puzzle forests
Chile - remnant native forest in the mediterranean region
China - Magnolia conservation (Proposed)
Dominica - conservation of the national flower
Ecuador - Awacachi Corridor Project
Guatemala - threatened trees of Guatemala
Liberia - re-starting nature conservation
Madagascar - Vohibola Littoral Forest
Mapping - threatened tree distributions
Mauritius - threatened tree conservation
Mexico - Oak & dry forest conservation
Russia - Red Listing for trees
SoundWood Instruments and Woods
SoundWood Instruments and Woods - Pianos & Harpsichords
SoundWood Instruments and Woods - Guitars, Banjos & Mandolins
SoundWood Instruments and Woods- Harps
SoundWood Instruments and Woods- Violins and Bows
SoundWood Instruments and Woods- Woodwind
SoundWood's Directory of Instrument Makers
SoundWood's Directory of Wood Suppliers
South Africa - Clanwilliam Cedar
Sri Lanka - conservation profiles for Stemonoporus species
St Helena - Millennium Gumwood Forest
Tanzania - mpingo conservation project
Uganda - sustainable drum production
UK - public awareness of threatened trees
UK - Wood waste and recycling project
Vietnam - conifer conservation
---
A taste for adventure capitalists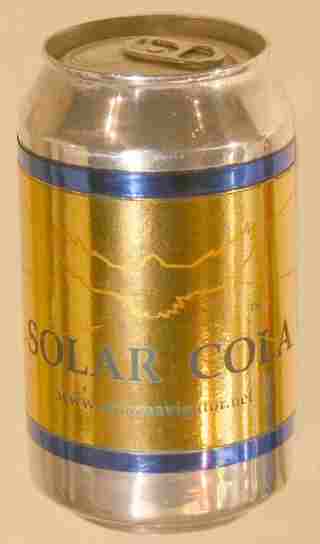 Solar Cola - a healthier alternative