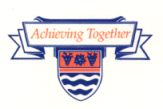 RATTON'S MOTTO
"Achieving Together"
The designer of Solar Navigator attended Ratton school between 1968 to 1972, after which he enrolled at the Eastbourne College of Further Education to study engineering. His favorite subjects were physics and technical drawing. He did not enjoy maths or history - how times change. Nelson received no encouragement from staff for his ideas, but some teachers noticed a spark when it came to science. They would never have guessed that that spark would have generated two UK patents: Joystick and EV refueling, with another fresh patent for 2013 in the offing.
With the internet, you may realize that your interests are not that strange - in fact, you'll see that they are quite popular. Nelson says: "learn as much as you can while at school. Teachers are your friends. If you want help - ask for it. To many of you it may seem like a waste of time right now, but you do need this basic grounding to prepare you for a fuller life."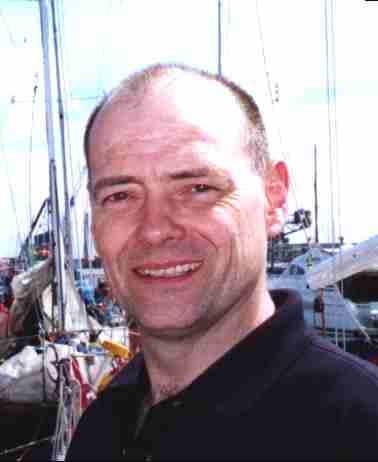 Nelson Kruschandl - former student
In partnership with parents and the community Ratton aspires to promote and develop:
Achievement: maximising the true potential of all members of the school;

Education with character: where students are caring, creative, confident, respectful and know right from wrong;

A centre of excellence for learning: where students become life long learners by being motivated, enquiring, independent and tenacious;

A centre of excellence for teaching: where staff are dynamic, creative and inspirational;

An appropriate curriculum: meeting the needs of each individual and society by being flexible, diverse and innovative;

Key skills: where students are effective communicators, numerate and competent and confident users of information and communication technology;

Partnership: where the school works with and learns from our community;

Enjoyment: a school in which all are happy and secure and enjoy learning.
Ratton School, Park Avenue, Eastbourne BN21 2XR
Tel: (01323) 504011 Fax: (01323) 520364
Web: www.ratton.e-sussex.sch.uk

Latest OFSTED Report Street Map www.shunsley.eril.net

EDUCATIONAL WEBSITES:

Letts Educational

-

A very valuable site maintained by revision experts which contains information for students, teachers and parents. You are also able to purchase revision books online.

http://www.letts-educational.co.uk

BBC Schools Online - A generally excellent site containing a huge amount of interactive revision material. In addition there are tests and links to other good websites. Beware that the GCSE specification content is not fully covered in all subjects, although this is not made clear.

http://www.bbc.co.uk/education/schools/revision/index.shtml

Revise It

-

A site dedicated to revision containing subject specific content and online multiple choice tests. The information is good but there is not complete specification content coverage for each subject.

Learn.co.uk

-

A high quality site provided by the Guardian newspaper. The revision section has good advice on coping with revision and exams. The online lessons section is excellent. It provides detailed, well classified lessons supported by good diagrams which could be used for private study and revision.

Schoolsnet

-

An education website which contains online interactive lessons for a number of key GCSE subjects and a wider range at Key Stage 3. The Key Stage 3 lessons would be appropriate for home study/revision at GCSE in a number of cases. The site also contains a good range of subject specific revision information. However, again the specification content coverage is not complete.

Homework High

-

A Channel4 website, clearly aimed at students, containing support material for six subjects. The site offers the chance to submit questions to teachers. A library contains questions which have already been answered.

S-Cool

- A well designed website which will appeal to students. The site contains revision information for a number of subjects as well as general tips on how to revise. There are also tests for each subject.

SPECIFIC SUBJECT LINKS:

History

-

http://www.schoolhistory.co.uk/revision/

http://www.activehistory.co.uk/GCSE/rev.htm

Geography - http://www.georesources.co.uk

Science

-

http://www.schoolscience.co.uk/

http://www.science-active.co.uk/

Maths - bbc.co.uk/schools/maths/

digitalbrain.com/digitalbrain/web/subjects/2.%20secondary/

English and English Literature

- http://www.shunsley.eril.net/armoore

Technology

-

http://www.dtonline.org/

Modern Foreign Languages

-

http://www.modernforeignlanguages.co.uk

OTHER EASTBOURNE SCHOOLS

Ratton after school club 3:15 to 6:00 pm

Telephone: 01323 - 504011

E-Mail: t.comfort@ratton.e-sussex.sch.uk