As Age - Cult Cola Maker Jones Soda Names First Agency - September 11, 2007
Cole & Weber Picks Up $10 Million Ad Account for National Push
SAN FRANCISCO - Jones Soda Co., the cult brand built on word of mouth and consumer-generated content, has hired Cole & Weber United, Seattle, as its first advertising agency.
In addition to a national ad campaign, viral marketing will remain part of the mix.

The company plans to launch a national campaign to bring to its premium brand to the masses. Jones Soda Co. President Peter van Stolk in a news release said he plans to use the campaign to push the company's 12-ounce cans that are distributed nationwide in stores from the corner grocery to big-box retailers such as Target.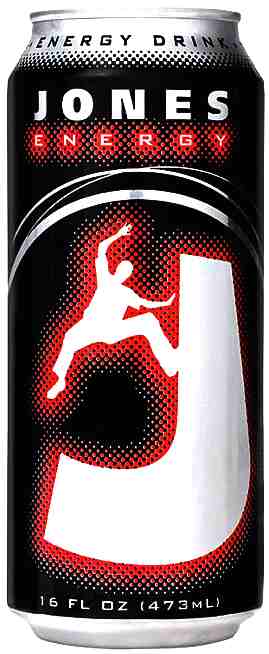 Offbeat distribution

Jones got its start through offbeat distribution such as surfboard shops and tattoo parlors and has since kept a lively website where consumers post quotes, photos and chat. Some of the buzz was seeded virally on community websites.

"Part of the brand DNA is that it is owned by the people," said Mike Doherty, president, Cole & Weber. He said the company's viral marketing is expected to continue. "The challenge is to produce work that doesn't feel like Coke or Pepsi."

Ad spending is estimated at $10 million.

Jones Soda, publicly traded and based in Seattle, uses pure cane sugar instead of high-fructose corn syrup in its manufacturing process. Other products in its lineup include Jones Pure Cane Soda, Jones Energy, Jones Organics, Jones Naturals, Jones 24C and Whoopass brands.

Cole & Weber, part of WPP's Voluntarily United Group of Creative Agencies, has a number of beverage marketers among its clients. They include Colt 45, Carlo Rossi, Livingston Cellars and Tree Top juices.
HISTORY
As of August 1st, 2000, Urban Juice and Soda Company Ltd. officially changed its name to Jones Soda Co ("JONES"). The story of the Company began in 1987, when Company founder and president, Peter van Stolk, recognized the potential of emerging "alternative" products in the beverage industry.
The company's start in the beverage world was not as a manufacturer of its own brand, but as a distributor in western Canada of other successful lines, including Just Pik't Juices, Arizona Iced Tea and Thomas Kemper sodas. By 1994, Jones was firmly established as a full line beverage distributor in western Canada, with a reputation for picking winners.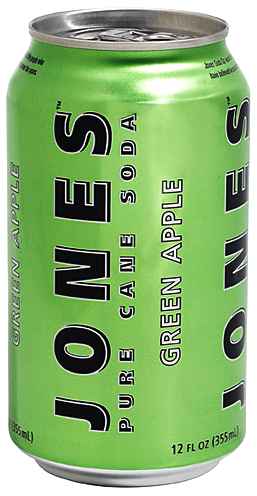 FLAVOURS
Utilizing its experience and knowledge gained in the distribution industry, JONES decided to create and distribute its own brands. In 1995, JONES created two brands of its own: WAZU Natural Spring water, launched in April 1995 and Jones Soda, launched with six flavors in January 1996. Jones Soda has been recognized and awarded for its unique packaging that features constantly changing labels that are generated and submitted by its consumers. In 2000, Jones Soda Co. launched its own version of an energy drink, named WhoopAss. The following year, in 2001, Jones Soda Co. launched 6 flavors of Jones Juice. See Jones Flavor Evolution for more information
Distribution of Jones Soda began with what we call our "alternative distribution strategy." Jones Soda Co. placed it own coolers, bearing their signature flames, in some truly unique venues, such as skate, surf and snowboarding shops, tattoo and piercing parlors, as well as in individual fashion stores and national retail clothing and music stores. Following the execution of the alternative distribution strategy, Jones began an up and down the street "attack" of the marketplace; this time placing product in convenience and food stores. Finally, the Company has now begun to achieve larger chain store listings with companies such as Starbucks, Panera Bread, Barnes & Noble, Safeway, Target, Cost Plus, Meijers, Winn-Dixies stores, Albertson's, and 7-Eleven stores.
Jones Soda has always been about the consumer and interacting with the consumer. From the ever changing photos on our labels to the company's websites, Jones Soda .com and My Jones .com. There is also a MyJones Independent Music site. Jones Soda has created a cult following, which is shared by its employees, directors and shareholders, as well as the soda drinking public.
Jones Soda also sponsors BMX cyclists and other sports via their Pro Riders and Jones Emerging Riders, to include extreme pro BMXer Mat Hoffman, X-Game Gold Medallist Bucky Lasek and Surf Legend Benji Weatherley, can be found promoting Jones and sporting the Jones logo at extreme sporting events across the country.
Jones also run RVs on East and West coasts, handing out sodas and talking to the people on the street.
LINKS and REFERENCES
---
A taste for adventure capitalists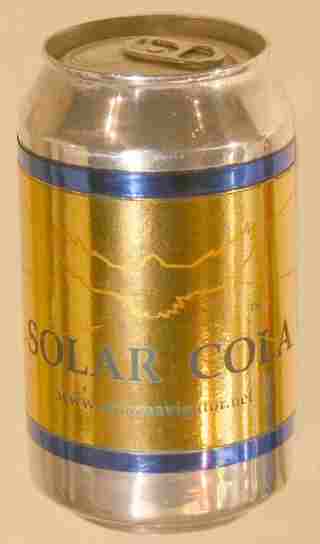 Solar Cola - a healthier alternative