ONLINE SALES EUROPE - UK News - Sunday November 12, 2006
End Of The Booze Cruise?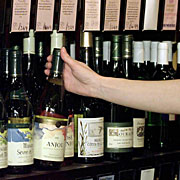 Wine is much cheaper abroad
British shoppers may soon allowed to have cut-price cigarettes and alcohol delivered from mainland Europe to their homes.
A legal test case before the European Court of Justice could see goods bought in other EU states shipped to Britain, paying only the duty in the country of origin.
This could mean huge savings - for instance, 200 cigarettes bought in Latvia costs just £7, compared to around £50 here.
The Sunday Telegraph says businesses are gearing up for the change, which could involve shoppers ordering over the internet.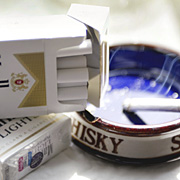 200 cigs for £7 in Latvia
But the British Retail Confederation has warned the UK companies could lose out if duty rates across Europe are not harmonised. The Treasury reportedly earns £15bn a year on excise duties on cigarettes and alcohol.
Tax experts believe the November 23 court ruling will speed up moves towards single rates of tax across the EU. This could hit ferry companies who rely on 'booze cruises', the paper added.
Britain has one of the highest excise rates in Europe and consumers will probably rush to take advantage of such a ruling.
Jeremy Beadle, of the Wine and Spirits Trade Association, told the paper: "The key disincentive until now has been that you have to travel with the goods." If passed, the adjudication cannot be appealed and would take immediate effect
WINEMAKING
Winemaking is both an Art, and a Science. The right materials assembled will chemically react and produce an alcoholic liquid, but how, when, and where to properly perform this alchemy to produce an elixer that will delight your taste buds, requires an artist. Growing your own grapes and making your own wine is a lot of hard work, but it's an incredibly fulfilling experience.
Winemaking is an art, and grapes vary by climate, type and soil. There are many different styles of wine, and there are many ways to make each style. No two winemakers seem to agree on the "right" way to make wine.
History Of Wine
Wine has been around for thousands of years. From ancient civilizations to modern times, wine has been produced and enjoyed by many, from peasants to kings.
Beginnnings

Evidence of wine production dates as far back as 6000BC, to early Mesopotamian culture. The Mesopotamians were the first known people to cultivate grapes.
The ancient Egyptians recorded the harvest of grapes on stone tablets and the walls of their tombs. The Egyptians loved wine and even imported what they could not grow. The Egyptian Pharaohs were especially fond of wine. Some of them were even buried with bottles of wine, in order to make their journey to the underworld more tolerable. Wine was a very social drink in Ancient Egypt and great importance was given to its production and consumption.
The Egyptians were not the first to grow wine, but they were the first to record the process of wine making and celebrate its values.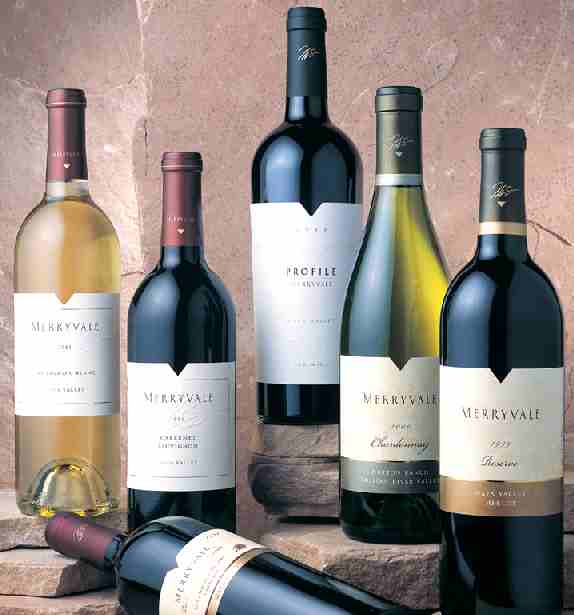 Wine in Ancient Greece and Rome

Wine in ancient Greece was praised and immortalized by her poets, historians and artists. Wine also played a role in the religion of Ancient Greece, associated with the god Dionysus. Like the Egyptians, the ordinary citizens did not consume wine. It was considered a privilege of the upper classes. Wealthy Greeks even invented a popular wine tossing game that consisted of throwing the last few mouthfuls of wine from a guest's cup into the air. The object was to hit a delicately balanced dish on a pole with the "tossed" wine.
During the time of the Roman Empire, the production of wine spread throughout Europe. At this time, wine also became available to the common citizens. Some cities even built bars on almost every street in order to promote wine.
Roman wine was said to be sweet rather than dry. Pure red or white wines were almost unthinkable in Ancient Rome. The Romans believed that flavoring was more important than the original taste of the wine. They added such flavors as fermented fish sauce, garlic and onion to their wines.
The Dark Ages

During the Dark Ages wine production was mainly kept alive through the efforts of monasteries. As the Church extended their monasteries, they began to develop some of the finest vineyards in Europe. Although most wine production was done in monasteries, some religious believers diluted their wine with water in order to make it "safer" for them to drink.
Due to the fact that most of Europe lacked a reliable source of drinking water, wine was still considered to be an important part of everyday diet. During this time, people also begin to favor stronger, heavier wines. England began importing wine from Germany when they lost Bordeaux to the French in the 14th century. Portugal also shipped wine to England, which helped keep the two countries on friendly terms.
Shakespeare's Time

During Shakespeare's time, wine was very much a staple of the diet. Beer was a favored alternative, yet wine enjoyed more attention. It was during this time, when wine began to diversify and consumers began to value the concept of variety in their drinking. Citizens of Shakespeare's age clearly enjoyed drinking wine and began to discuss its virtues and pitfalls with greater enthusiasm than in the previous centuries. By the end of Shakespeare's life, an abundant supply of fresh drinking water was available to London for the first time, and so the wine industry was moved into a new age.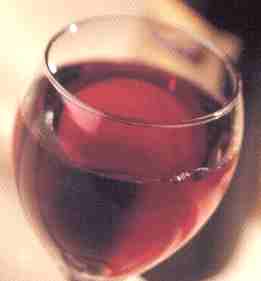 17th and 18th Century

The wine industry saw a brief decline in the 17th century. Politics and religious propaganda did little to promote the drinking of wine for pleasure. Wine also had to face the rival of a clean and readily available supply of drinking water. Wine was no longer needed as a major part of the daily diet.
Despite all of this, many new developments helped the wine industry keep its popularity. The invention of better glass making, the cork and other accessories, as well as better methods of production helped wine through the 17th century.
Wine went through several changes during the 18th century. England witnessed many of these due to its political relations with France. Because of the strained relations with France, the English were without a major source of wine and had to look elsewhere for their drink. They turned to Portugal, Holland, and South Africa for their wine.
Despite their strained relations with the British, the French wine industry soared in the 18th century. Many people feel that this was when the wines of Bordeaux really began to flourish. The merchants who frequented the Bordeaux region came from Holland, Germany, Ireland and even Scandinavia. As a result, Bordeaux was able to successfully trade wine for coffee and other much sought after items from the New World, which helped cement the role of wine in the growing industry of world trade.
19th Century

During the early 19th century, when the British were fighting the Napoleonic Wars, they were unable to get a steady supply of wine from France, and instead turned to Portugal. Port became the favored wine in England during this time.
Champagne also gained favor in the 19th century. The French widow Nicole-Barbe Clicquot-Ponsardin is credited with making Champagne the celebrity wine of the world. She found easier ways to remove the sediment from Champagne and replaced it with wine, sugar, and brandy. She also organized the production of Champagne so that it could be done in an assembly line, making this beverage truly "modern."
The wines of New World began challenging those of the Old World in the 19th century. Thomas Jefferson was convinced that the lack of fine wines in America was driving his fellow citizens to drink too much hard liquor. This idea carried on after his death and influenced the way Americans viewed wine. Ohio was the first region in America to successfully grow grapes for wine. Its glory soon faded, however, and California soon took its place.

Although the 19th century is considered to be the golden age of wines for the Bordeaux and Burgundy regions, it was not without tragedy. Around 1863 many of the French grapevines began to suffer from a mysterious disease. It was soon discovered that this disease was the caused by the Phylloxera aphid. Some French winemakers at this time, moved to the Rioja region in northern Spain, and taught the Spaniards to make wine from local Tempranillo grapes.
Modern Times

The last 90 years have seen a revolution in the wine industry. The scientific background of wine making has developed greatly, allowing for many things that were once impossible to be accomplished. An example of this would be refrigeration. Before the 1940s, wine was supplied to people according to their geographic location. After the development of refrigeration, it was easier for wineries to control the temperature of their fermentation process. This enabled high quality wines to be produced in hot climates.
Machines that harvest grapes more quickly have allowed vineyards to become larger and more efficient. Grapes can also be harvested during day or night, allowing vineyards to control the temperature and climate when grapes are harvested.
Modern wine makers can now achieve total control of every stage of wine making, from harvesting, and crushing to bottling. Though recent advances in technology have benefitted the wine industry, they have also led to the temptation to produce more wine at the expense of quality. Wine makers face the challenge of producing wine for a larger market without losing the character and individual flavor of their wines. More countries are producing more varieties of wine than ever before. Advances in technology will ensure that this trend will continue, with more countries producing more wine, and better wine.
ONLINE SALES USA
US court kills wine shipping ban

18/05/2005 - The US Supreme Court has ruled that all consumers should be able to buy wine directly from out-of-state vineyards, offering smaller producers greater access to the market by diversifying selling channels, reports Chris Mercer.


The court voted 5:4 in favour of overruling state laws in New York and Michigan that ban consumers from ordering and receiving wine from out-of-state producers.
Justice Anthony Kennedy, representing the majority, said the restrictions violated the US constitution: "States have a broad power to regulate liquor. This power, however, does not allow states to ban, or severely limit, the direct shipment of out-of-state wine while simultaneously authorising direct shipment by in-state producers."
Some pressure groups have hailed the ruling as a victory for small producers by enhancing direct internet sales over the traditional use of third party wholesalers, as set out by the 21st Amendment – passed in 1933 to repeal prohibition laws.
The two states had complained that more direct selling via the internet would increase underage drinking and raise tax evasion issues. But, the court said they had provided little evidence to support these views and that the 26 US states now permitting direct sales had not reported any problems either.
"The only way that most small wineries can survive economically is to open up new markets and that means shipping directly to consumers," said Paul Kronenberg, president of the Family Wine Makers of California.
The US now holds around 3,500 wine businesses, according to trade association WineAmerica, yet 50 of these produce about 87 per cent of all US wine – helping them to build exclusive links with wholesalers at the expense of others.
Other campaigners claimed the Supreme Court's decision would benefit the whole US industry.
"We all know that economic discrimination doesn't work and this decision will increase the market for everyone interested in wine—for wholesalers, for small wineries, for everyone. This decision will grow the pie, not divide it," said California vintner David Lucas.
Lobby group Free the Grapes! nevertheless attacked the "$32 billion wholesaler cartel" for monopolising wine sales against consumer wishes.
It highlighted a 2003 report by the US Federal Trade Commission that said state shipping bans were "the single largest barrier to expanded e-commerce in wine", inflating retail prices by a fifth in some cases.
The trade association for Californian vintners estimated that a mere one or two per cent of US wine is currently sold directly to consumers via the internet and telephone.
There are still restrictions on direct out-of-state shipping in 24 US states.
New York and Michigan were also quick to point out that the Supreme Court called for an even handed approach; meaning states could ban all direct shipments from both inside and outside their boundaries if they chose.
However, the court suggested that a licensing agreement would be a more positive step.
A model direct shipping bill is already in place in a number of states, requiring outside wineries to: purchase a direct shipping license from the state, pay both excise and sales taxes, limit shipments, mark boxes, and consent to the jurisdiction of the state issuing the license. This could now act as a template for others.
The fear behind America's wine shipping battle
15/12/2004 - Small vineyards claim that US wholesalers are fighting against direct shipping in order to preserve the "monopoly" they hold. If not this, then what exactly does the wholesaler fear? asks Kim Hunter Gordon.

The US Supreme Court has begun hearing a case that could have major implications for the way in which alcohol is sold in America – and in particular whether producers will be able to sell directly to consumers without it passing through a wholesaler.
Legal drinking age in the US is 21, three years after most Americans get hold of a credit card. Underage drinkers could therefore easily order alcohol over the Internet if direct shipping was allowed between states – an argument at the centre of the case put by wholesalers.
But, underage Americans can already order wine direct from in-state wineries, should they so desire, and large selections of wine, beer or spirits from online shops, such as Internet Wines and Spirits in Illinois, which ships to all but nine states. So this particular battle cannot really be about protecting minors.
Michigan Beer & Wine Wholesalers Association (MB&WWA), one of the parties involved in the Supreme Court case, is just one of many wholesaler organisations across the US to have invested in costly legal campaigns to prevent direct shipping of wine – suggesting that these groups are genuinely fearful of change. In fact, the extent to which US wholesalers have defended laws preventing the direct shipping of wine has begun to obscured the arguments about whether it is right or wrong.
"They've hit us hard." said Peter Saltonstall, a board member of the New York Wine and Grape Foundation and owner of a small vineyard. "They have a nice little monopoly, if I had a nice little monopoly like that, I'd want to protect it too!" But, it is hard to imagine that Saltonstall exporting his wine directly to consumers in New Jersey will put wholesalers out of business. About 90 per cent of wine sold in the US comes from California, and most of that from large producers such as E&J Gallo.
So do the wholesalers fear that the big Californian producers would cease to use them if it wasn't compulsory to do so?
Gallo, according to spokesman John Segale, is "prepared to do business with any decision the court makes," a distinct change of heart for the company which in the past had offered explicit support for the wholesalers. But Segale would not say whether 'being prepared to do business' meant that they would use direct shipping if it became an option.
Jeremy Benson from lobby group Free The Grapes!, which is leading a nationwide campaign to allow inter-state shipments, is confident that direct shipping will not mean the end of the wholesalers. "California producers currently have the option of shipping directly within California and that's not what they're doing. The middle tier is necessary for most consumer packaged goods for economic reasons," he said.
"I don't think they're afraid so much that they'll lose the big contracts, but that direct shipping will dilute their market."said Peter Saltonstall. But, Benson argues that this small dilution would in any case be to the long-term commercial advantage of wholesalers. "Exposure of lesser-known brands using direct shipping builds them in new markets, which can then lead to wholesaler interest and representation."
It is difficult, then, to see why the wholesalers should go to such lengths to object to the direct shipping issue. Bill Nelson, from the Washington trade organisation Wine America, is surprised that they have been so vocal.
"The wholesalers, a long time ago, decided that this was a huge threat to them. I never really understood why." In fact, he suggested that it would be in the wholesalers' interest to avoid public scrutiny of any variety. "This ruling, which is about wineries that they're not even interested in, isn't going to change much for them. But, having the courts meddle in this area is a bit of a danger," he said.
Wholesalers and state authorities have a relationship that may interest the Supreme Court in itself, he claims. "The wholesalers are in with the authorities. For example, a bar in Georgia can't change wholesaler without permission. It's called franchise protection, but unlike with McDonald's, the wholesaler is under no obligation to perform. The bar has to pay; it has to buy itself out of the contract."
This kind of relationship, Nelson argues, is unlikely to stand up to close scrutiny by the competition regulators, and keeping a lower profile would perhaps be the best course of action for the wholesalers.
Yet the wholesalers wish to maintain the status quo, which is why they are fighting to block the direct shipping attempts. Dennis Hybarger, vice president of the MB&WWA organisation, explained to http://www.BeverageDaily.com that he was more concerned about the possible actions of the state authorities than the loss of business to direct shipping.
"We're afraid that if this control is taken away [by allowing direct shipping], then there could be a backlash bringing even tighter restricitions. You perhaps have to be from a country that has been through Prohibition to understand this. As soon as [alcohol] gets beyond the controls, the controls come back with a big bang."
Hybarger added that one-third of Americans are teetotal. The public perception of minors gaining access to alcohol over the Internet if direct shipping is permitted (in spite of the fact they already have it in most cases), he beleives, could frighten the state and local authorities to the extent that they would impose even stricter regulations on the distribution of alcohol. This, he said, is where the wholesalers really see a threat to their livelihoods.
The question of why the state authority of Michigan is fighting the case against direct shipping is even more baffling, assuming, as has been demonstrated, that there will be no loss of tax income by allowing producers to bypass wholesalers.
But according to Bill Nelson, there is neither a complex hidden reason nor logical moral stance. "The state authorities always have a knee-jerk response to defend their laws, that's where they're coming from."
Whatever the reason wholesalers have for trying to maintain the current system – protecting minors, avoiding tougher regulations or ensuring tax revenues – most expect that the supreme court is unlikely to agree.
LINKS and REFERENCE
These sites mostly run by individuals. The majority are written purely out of a love for wine and are free, although some are commercial in nature and may require subscription.
UK & Ireland:
Europe:
United States:
Australia & New Zealand:
Blogs:
Wine Resources
Good quality information regarding wine regions, wine directories, wine qualifications and even wine labels.
Professional bodies & organisations:
Wine photography:
Online wining & dining resources:
Wine regions - personal guides:
Wine directories:
Wine labels:
Wine museums:
Wine qualifications:
Wine Merchants and Other Commercial Sites
These websites are principally concerned with the trading of wine and wine-related paraphernalia. Most are simply merchants, but there are also brokers, auction houses, wine travel companies, booksellers, wine storage facilities and more.
Comprehensive Listing of UK Wine Merchants:
European Merchants who Deliver to the UK
Auction Houses & Other Merchants:
Wine Tasting & Corporate Events:
Wine Travel:
Other services:
---
UK VEHICLE INSURANCE ONLINE A - Z
No matter what car, van or bike you drive, we're all looking for great value and quality in our UK motor insurance? But who is the best - who is the cheapest and who offers the great service in the event of a claim?
See the insurance companies below who claim to offer competitive cover at sensible prices, our guide to the jargon and tips for cutting your quote - Good Luck:-
---
Tastes for adventure capitalists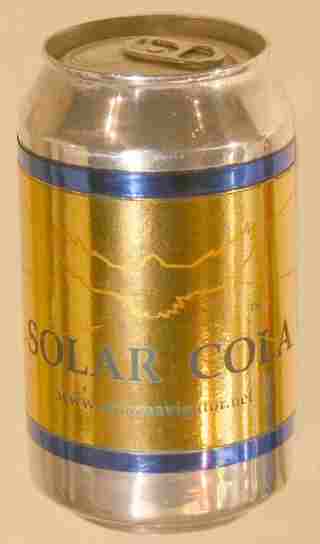 Solar Cola | Solar Citrus | Solar Crush | Solar Energy - the healthier alternatives