The London Marathon is a marathon race that has been held each year in London since 1981, usually in April. While it is run over the traditional distance of 42.195 km [26 miles and 385 yards], it is not the conventional marathon it was intended to be; it has become a large, celebratory sporting festival.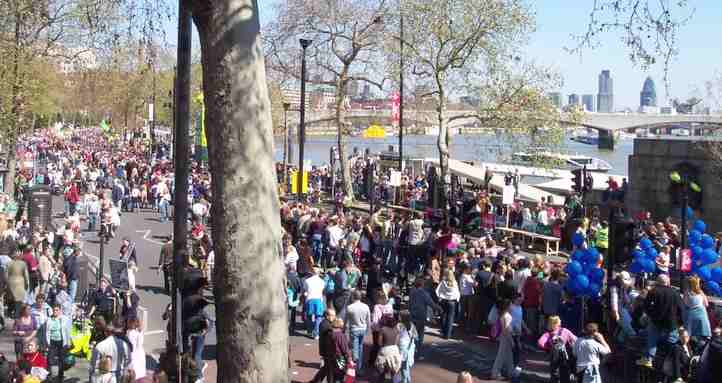 London Marathon
Description
The London Marathon was founded by former Olympic champion and renowned journalist Chris Brasher, who was influenced by the New York Marathon and aspired to establish a race of this scale.
The London Marathon came into existence on March 29, 1981, when nearly 7,500 athletes participated in the race. By the 25th event the number of starters reached 35,680.
Whilst it is a serious athletic event, with large prize money attracting elite athletes, public perception of the race is dominated by the fun runners. Sometimes in ludicrous fancy dress and often collecting money for charity, these make up the bulk of the 30,000+ runners and help to draw crowds of half a million on the streets.
On April 19, 2003, former boxer Michael Watson, who had been told he would never be able to walk again after a fight with Chris Eubank, made headlines by finishing the marathon after six days of competing, becoming a national hero in England.
The 2006 London Marathon was held on 23 April ([1], [2], [3], [4], [5]), which was also St George's Day (St. George is the patron saint of England).
The next London Marathon will take place on Sunday, April 22, 2007.
Results
Run over a largely flat course around the River Thames, the London Marathon is generally regarded as a very competitive and unpredictable event, and conducive to fast times. The record times are shown in bold below and also highlighted in the history tables:
Men's race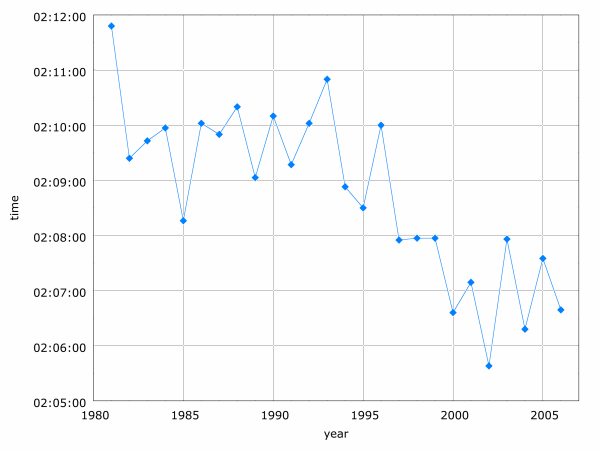 Graph of the winning times for the London Marathon Men's race
Women's race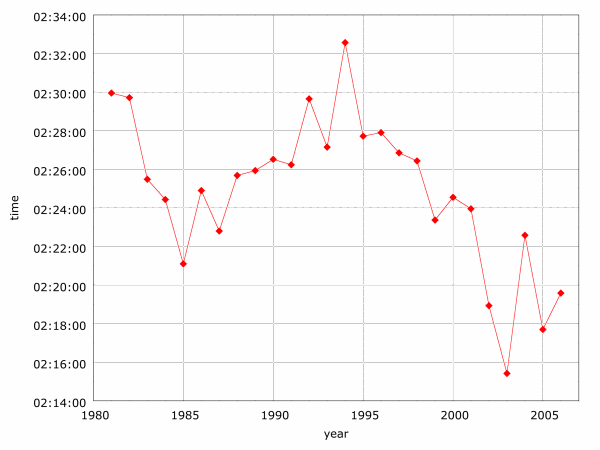 Graph of the winning times for the London Marathon Women's race
Men's wheelchair race
Women's wheelchair race
References
A - Z SPORTS INDEX
---
A taste for adventure capitalists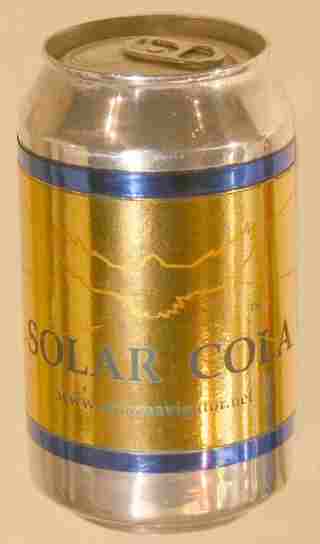 Solar Cola - a healthier alternative