The blue bird has long been a symbol of happiness, peace and harmony the world over. A Google or Yahoo search will confirm this and the multitude of variations on the theme comes through loud and clear. We counted 200 blue bird logos in just the first pages.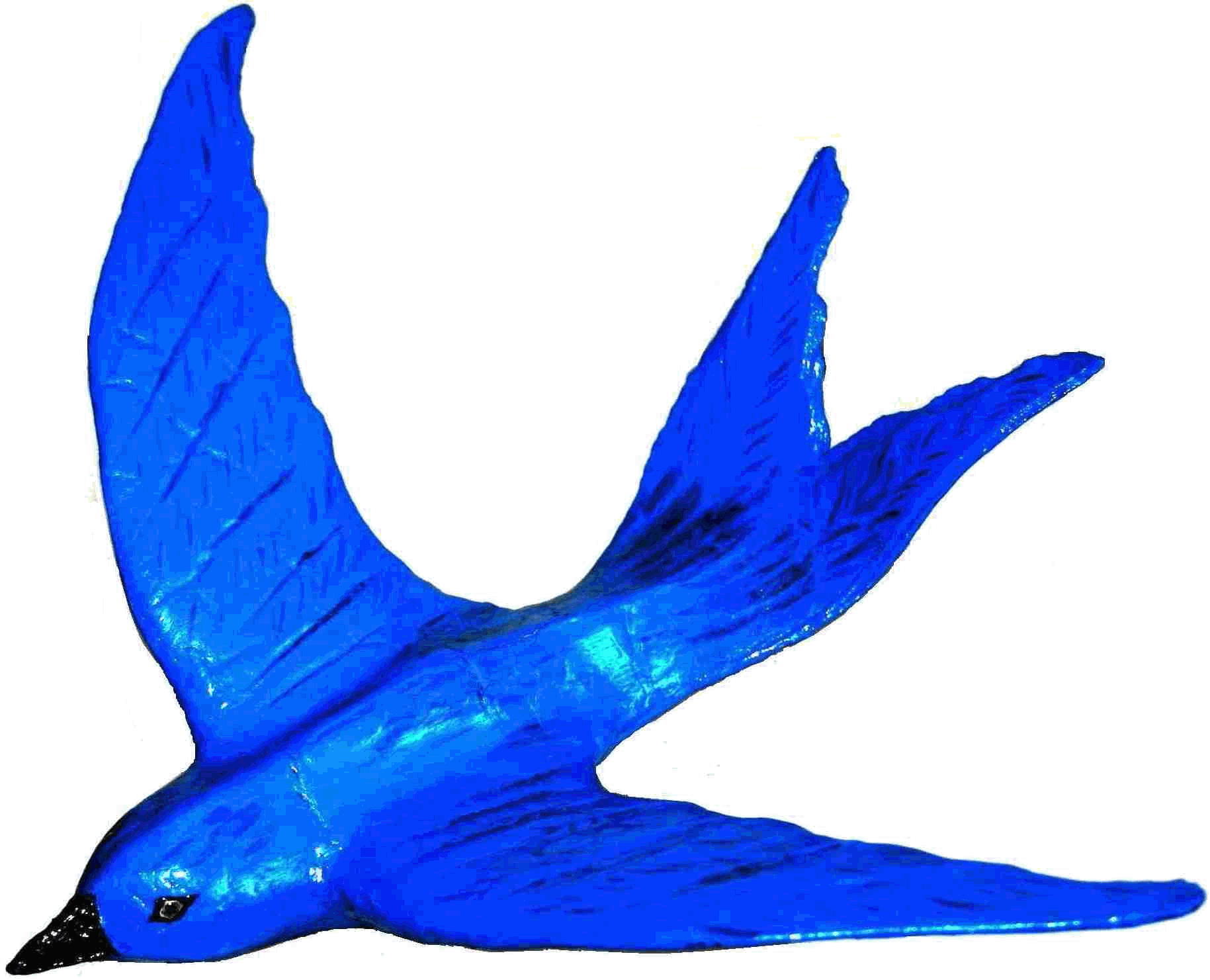 Blue Bird sculpture
With reference to the trade marks: 2331929 and 2331931 which registrations cover traction motors, batteries and solar panels for electric vehicles, we aim to build the Blueplanet Ecostar™ into an international brand, specifically to promote environmentally friendly technology.
For these projects we commissioned a sculpture of a blue bird, seen above. This sculpture will be cast in metal to adorn the fairing of the Blueplanet Ecostar land speed record vehicle and other support vehicles.
If you are a manufacturer of efficient electric motors, solar panels, lithium ion or nickel metal hydride batteries, and may be able to supply such products to specification for use in electric vehicles, we will be pleased to hear from you. Details of the specifications are in this module, or are available on request.
Please note that the specification for the proposed universal battery cartridge has yet to be agreed with motor manufacturers, but that that definition is actively being pursued.
The Blue Bird Soprano
There are other battery cartridge exchange systems that could work. None of the competing systems would though allow a vehicle owner to swop/exchange or service his own battery cartridge at home or exchange at any other low cost, low technology co-operatives, shops, etc,
In addition, Ecostar™ automated service forecourts are cheaper to build, because half of the work of replacing a battery cartridge is done by the car.
Contact us:

or phone UK:
+44 (0) 1323 831727
+44 (0) 7842 607865
Intelligent Battery Support System
Maeterlinck's Blue Bird