A solid education is a positive advantage and essential if you are thinking of specialising in medicine, engineering, research, etc. The future of mankind depends on the quality of our scientists and other specialists. Fortunately, Schools, Colleges and Universities in the United Kingdom offer a wide range of courses to help you develop your future potential.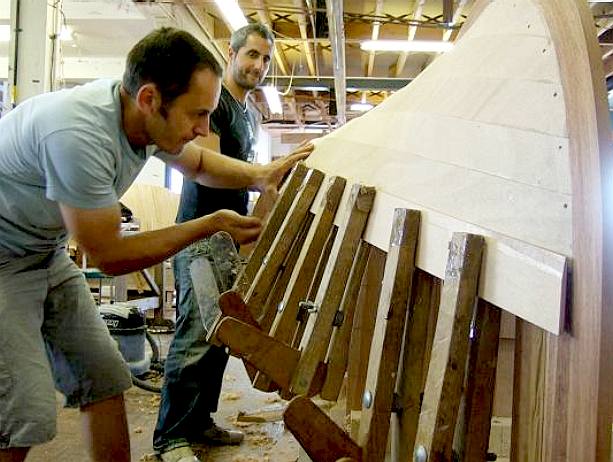 5 December 2012 - DEGREES FOR BOAT BUILDING
Roger Williams University & IYRS partner on program to offer IYRS graduates credits toward degree programs.

As part of a strategy to offer students a direct pathway from experiential training programs focused on craftsmanship and technical skills to a comprehensive college education that results in an associate or bachelor's degree, Roger Williams University and marine trades and technology school IYRS have joined forces on a partnership that will allow IYRS graduates to apply elective credits toward degree programs offered at the University's School of Continuing Studies.

"Many of our younger students, passionate about working with their hands and building things, also want a two- or four-year degree that enriches their lives and offers broad opportunities," says IYRS President Terry Nathan. "Partnering with Roger Williams achieves this goal. RWU is a great school with a beautiful campus. Importantly, we share common values and educational principles."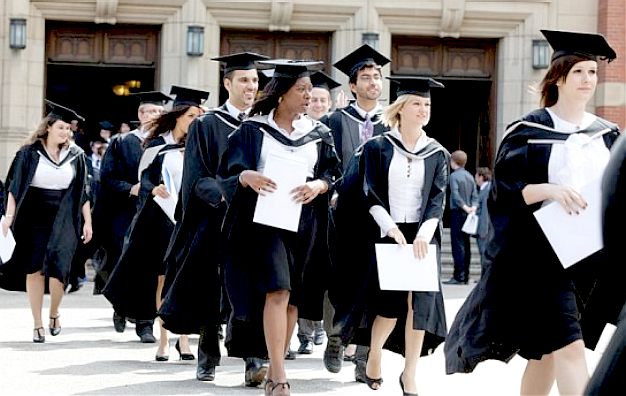 Students are increasingly looking for graduate jobs "much earlier" in their university careers, with those at university in the South East most likely to begin applying before their final year, a new survey has found. A survey carried out by graduate-jobs.com found that more than one-in-five students at British universities now look for graduate jobs before their final year of university, in stark contrast with just one-in-20 in 2002.

Students at Sussex University were named most likely to begin searching for a graduate job before their final year of university, whilst Welsh and Scottish students are the least prepared, the survey found. Overall, students at universities in the South East were the best prepared for entering the job market, with nearly three-in-10 students beginning their job hunt well before graduation. Other universities which performed strongly include Leicester and Lancaster, which also appeared in last year's 'Top 10 universities for getting a job' ranking.

Scottish and Welsh students were the least likely to be proactive in looking for a job while at university, with only 13 per cent at these universities reporting that they did so before their final years.
Through the agreement, the University will award 15 credits to students who have completed the Marine Systems or Composite Technology programs at IYRS and matriculate in the bachelor of general studies, associate in arts or associate in science programs at Roger Williams. IYRS students who complete the two-year Boatbuilding & Restoration program will be granted 30 credits toward the bachelor of general studies or associate programs at RWU.
The credits will be applied toward elective requirements in both the bachelor's and associate programs. Students who enroll in the bachelor of general studies program will be encouraged to pursue the Technology Leadership and Management concentration. In order to apply the IYRS credits, students must apply and be accepted to the University; the application fee will be waived for IYRS graduates.
Maritime Propulsion US boatbuilding students can get a college degree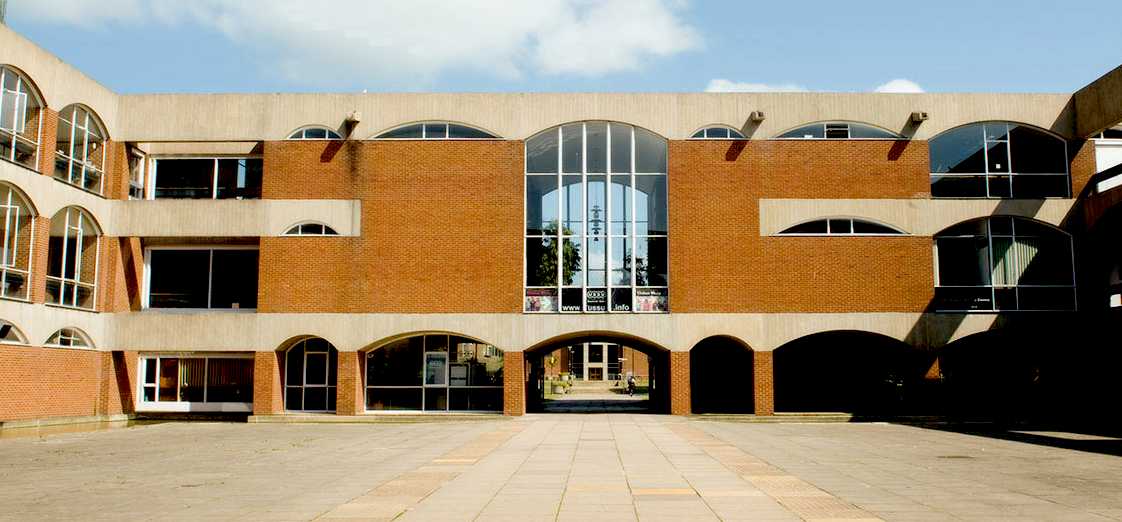 Sussex University offer an online tour of the campus
A solid education is a positive advantage and essential if you are thinking of specialising in medicine, engineering, research, etc. The future of mankind depends on the quality of our scientists and other specialists. Fortunately, Schools, Colleges and Universities in the United Kingdom offer a wide range of courses to help you develop your future potential.
LINKS
The Admiral Makarov State Maritime Academy, St. Petersburg, Russia (Scientific and educational center for training specialists for Russia's merchant marine)
The Alaska Sea Grant College Program (University of Alaska, Fairbanks)
The Australian Maritime College
Broadreach Teen Summer Camp (Dive training, sail training and marine biology programs, all over the world)
The Calhoon Marine Engineers' Beneficial Association Engineering School (MEBA, Easton, Maryland)
Captain G. Anderson Chase (Associate professor of nautical science, MMA)
Captain Roy's, Inc. (Home study captain's license training)
The Chalmers University of Technology Department of Naval Architecture and Ocean Engineering (Gothenburg, Sweden)
Chesapeake Marine Training Institute, Inc. (Seamanship classes for US Coast Guard licenses, Hayes, Virginia)
The Delft University of Technology (The only academic course in naval architecture in the Netherlands)
Don Nugent's Maritime Schools (Links to merchant marine, naval and coast guard, as well as oceanographic schools)
De Enkhuizer Zeevaartschool (Dutch nautical college for professional sailing vessels and merchant ships)
The Faculty of Nautical Sciences of the University of Cadiz (Spain)
The Falmouth Centre for Marine Studies (Cornwall)
The Fisheries and Marine Institute of Memorial University of Newfoundland and Labrador
Gdynia Maritime Academie (Poland)
The Hellenic Marine Training Center (HMTC, training for the shipping industry, Greece)
The Higher Nautical School in Rotterdam
The Higher Nautical School of Vlissingen (Zeeland, Netherlands)
The Indian Maritime College (Simulator based maritime training)
Kalmar Maritime Academy - Sjöbefälsskolan i Kalmar (Sweden)
KORAB (The Naval Architecture and Marine Engineering Students' Assoc., Technical University of Gdansk, Poland)
The Landing School of Boatbuilding and Design (Kennebunkport, Maine)
Landsort Maritime Training AB (Crew basic training courses & rescue boat crew training, Landsort Island, Sweden)
The Louisiana Technical College Marine Operations Program
Lycees Maritimes et Aquacoles - France
MacNaughton Associates' Residential Yacht Design School
Mad River Research (Test preparation software for the US Coast Guard engineers exam)
Massachusetts Maritime Academy
The MIT Department of Ocean Engineering (Massachusetts Institute of Technology)
The Naval Architecture Program, Dept. of Mechanical Engineering, Dalhousie University, Halifax, Nova Scotia (Daltech)
New England Maritime (Boat safety, launchtender, captains licenses, on-water training, Hyannis & Quincy, Massachusetts)
North Atlantic Fisheries College (Port Arthur, Scalloway, Shetland)
North Island College (Offers a full range of marine related programs, Vancouver Island, British Columbia)
The Norwegian University of Science and Technology, Faculty of Marine Technology
The Ocean & Naval Architectural Engineering Program at Memorial University of Newfoundland (St. Johns)
Pacific Maritime Institute Center for professional mariners, state of the art simulation modern training techniques, Seattle)
The Paul Hall Center for Maritime Training and Education (Preparing a skilled American work force for US flag vessels)
The Port Revel Shiphandling Training Centre (Shiphandling with manned models radio-controlled tractor tugs, France)
SeaSources.net (Online home study training for mariners & US Coast Guard license exam preparation assistance)
SUNY Maritime College (New York)
Texas A & M University at Galveston (Home of the "Sea Aggies")
Tidewater Community College's Hampton Roads Maritime Training Center Training & certification seamanship, Norfolk, VA
The United States Merchant Marine Academy (USMMA)
The United States Merchant Marine Academy Training Ship Kings Pointer
The University of Michigan Department of Naval Architecture and Marine Engineering
The University of Plymouth Institute of Marine Studies
The University of Rhode Island Ocean Technology Center
The Webb Institute of Naval Architecture Tuition free college bachelor science naval architecture marine engineering
The Woolston Maritime Technology Centre Southampton college with yacht, boatbuilding, joinery, marine tech engineering
The Youth Maritime Training Association Washington high school programs for the maritime industry
(See also Boatbuilding Training, Design Training, Medical, Natural Science & Ecology, Navigation, Sailing & Boating Schools & Seamanship & Safety for specialized training)
Telegraph Education Students-look-for-jobs-much-earlier-in-university-career
Boat Buildinga Academy - Lyme Regis UK
http://www.boatbuildingacademy.com/courses/short-courses/
Schools, Colleges and Universities in the United Kingdom offer a wide range of courses to help you develop your future.
EDUCATIONS LINKS:
AUSTRALIAN MARITIME COLLEGE TASMANIA
DELFT UNIVERSITY TECHNOLOGY
HAWAI UNIVERSITY MARINE RENEWABLE CENTRE
PORTSMOUTH UNIVERSITY
SEOUL NATIONAL UNIVERSITY NAVAL ARCHITECTURE
SOTON SOUTHAMPTON
WEBB INSTITUTE
The Solar Navigator is a SWASH (Small Waterplane Area Stabilized Single Hull) designed to be capable of an autonomous world navigation, now the subject of a buyout for potential movie production. Civil and military craft derived from this unique concept are now being developed by Bluebird Marine Systems Ltd., in the United Kingdom - to include robotic fleets for peacekeeping and ocean exploration as has never need done before.