History Membership What the Lords Does The Law Lords Frequently Asked Questions
Agenda 21 is a blueprint for sustainable development into the 21st Century. Its basis was agreed during the Earth Summit at Rio in 1992, and signed by 179 Heads of State and Governments.
World leaders need encouragement by the electorate if they are to keep guidance and legislation up to date. Help us to keep environmental policies at the forefront of political agendas. Lead by example.
A
Ackner, L.
Cross Bench
Acton, L.
Labour
Addington, L.
Liberal Democrat
Adebowale, L.
Cross Bench
Ahmed, L.
Labour
Alderdice, L.
Liberal Democrat
Alexander of Weedon, L.
Conservative
Allen of Abbeydale, L.
Cross Bench
Allenby of Megiddo, V.
Cross Bench
Alli, L.
Labour
Alton of Liverpool, L.
Cross Bench
Amos, B.
Labour
Ampthill, L.
Cross Bench
Andrews, B.
Labour
Anelay of St Johns, B.
Conservative
Archer of Sandwell, L.
Labour
Archer of Weston-Super-Mare, L.
Other
Armstrong of Ilminster, L.
Cross Bench
Arran, E.
Conservative
Ashcroft, L.
Conservative
Ashdown of Norton-sub-Hamdon, L.
Liberal Democrat
Ashley of Stoke, L.
Labour
Ashton of Upholland, B.
Labour
Astor, V.
Conservative
Astor of Hever, L.
Conservative
Attenborough, L.
Labour
Attlee, E.
Conservative
Avebury, L.
Liberal Democrat
B
Bach, L.
Labour
Bagri, L.
Conservative
Baker of Dorking, L.
Conservative
Baldwin of Bewdley, E.
Cross Bench
Barber, L.
Conservative
Barber of Tewkesbury, L.
Cross Bench
Barker, B.
Liberal Democrat
Barnett, L.
Labour
Bassam of Brighton, L.
Labour
Beaumont of Whitley, L.
Other
Bell, L.
Conservative
Belstead, L.
Conservative
Berkeley, L.
Labour
Bernstein of Craigweil, L.
Labour
Best, L.
Cross Bench
Bhatia, L.
Cross Bench
Biffen, L.
Conservative
Billingham, B.
Labour
Bingham of Cornhill, L.
Cross Bench
Birt, L.
Cross Bench
Black of Crossharbour, L.
Conservative
Blackstone, B.
Labour
Blackwell, L.
Conservative
Blaker, L.
Conservative
Blatch, B.
Conservative
Bledisloe, V.
Cross Bench
Blood, B.
Labour
Blyth of Rowington, L.
Conservative
Boothroyd, B.
Cross Bench
Borrie, L.
Labour
Boston of Faversham, L.
Cross Bench
Boyce, L.
Cross Bench
Bowness, L.
Conservative
Brabazon of Tara, L.
Cross Bench
Bradshaw, L.
Liberal Democrat
Bragg, L.
Labour
Bramall, L.
Cross Bench
Brennan, L.
Labour
Bridge of Harwich, L.
Cross Bench
Bridgeman, V.
Conservative
Bridges, L.
Cross Bench
Briggs, L.
Cross Bench
Brightman, L.
Cross Bench
Brigstocke, B.
Conservative
Brittan of Spennithorne, L.
Conservative
Brooke of Alverthorpe, L.
Labour
Brooke of Sutton Mandeville, L.
Conservative
Brookeborough, V.
Cross Bench
Brookman, L.
Labour
Brooks of Tremorfa, L.
Labour
Brougham and Vaux, L.
Conservative
Brown of Eaton Under-Heywood.
Cross Bench
Browne of Madingley, L.
Cross Bench
Browne-Wilkinson, L.
Cross Bench
Bruce of Donington, L.
Labour
Bullock, L.
Cross Bench
Burlison, L.
Labour
Burnham, L.
Conservative
Burns, L.
Cross Bench
Buscombe, B.
Conservative
Butler of Brockwell, L.
Cross Bench
Buxton of Alsa, L.
Conservative
Byford, B.
Conservative
MORE ON AGENDA 21 LOCAL ON AGENDA 21 BACK TO HOUSE OF LORDS PAGE
---
A taste for adventure capitalists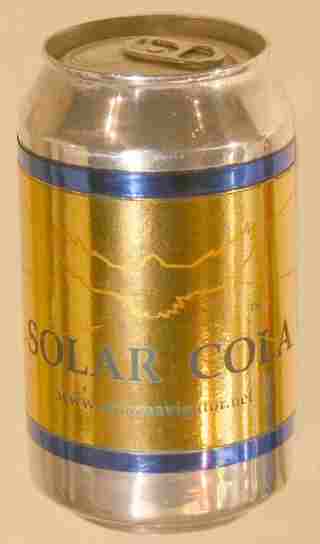 Solar Cola - a healthier alternative