John Fitzgerald Kennedy (May 29, 1917 – November 22, 1963), also referred to as John F. Kennedy, Kennedy, John Kennedy, Jack Kennedy, or JFK, was the thirty-fifth President of the United States. In 1960 he became the youngest person ever to be elected as President of the United States, and the second youngest, after Theodore Roosevelt, to serve. Kennedy served from 1961 until his assassination in 1963. The Bay of Pigs Invasion, the Cuban Missile Crisis, the building of the Berlin Wall, the Space Race, the American Civil Rights Movement and early events of the Vietnam War took place during his presidency.
John Fitzgerald Kennedy
Kennedy's leadership as commander of USS PT-109 during Second World War in the South Pacific, in which he swam with an injured shipmate to a nearby island after his ship had been split in two by a Japanese gunboat attack, turned his sights toward public service. Kennedy represented the state of Massachusetts as a member of the U.S. House of Representatives from 1947 to 1953 and in the U.S. Senate from 1953 until his inauguration in 1961. Kennedy, 43, the Democratic candidate in the 1960 presidential election, defeated Republican candidate Richard Nixon, 47, in one of the closest presidential elections in American history. In 1901, Vice President Theodore Roosevelt, age 42, was elevated to the post following the assassination of President William McKinley. Kennedy is the most recent to be elected while serving in the Senate. He is, to date, the only practicing Roman Catholic to be elected U.S president. He was also the first 20th century-born American president and the fourth to be assassinated in the history of the U.S.
President Kennedy was assassinated on November 22, 1963 in Dallas, Texas, United States. Lee Harvey Oswald was charged with the crime, but was himself murdered two days later by Jack Ruby before Oswald could be put on trial. The Warren Commission concluded that Oswald had acted alone in killing the president. However, the House Select Committee on Assassinations concluded in 1979 that there may have been a conspiracy. The entire subject remains controversial, with multiple theories about the assassination still being debated. The assassination itself proved to be a defining moment in U.S. history due to its traumatic impact on the psyche of the nation and the ensuing political fallout, which continues to influence the temperament of American society. Many regarded President Kennedy as an icon of American hopes and aspirations; he continues to rate highly in public opinion rankings of former U.S. presidents.
LINKS and REFERENCE
Healthier alternative tastes for adventure capitalists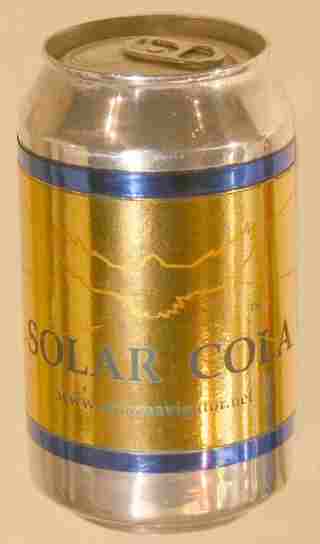 Solar Red | Solar Crush + | Solar Cola | Solar Citrus + | Solar +