RKO (Radio-Keith-Orpheum) Pictures is an American film production company, one of the so-called Big Five studios of Hollywood's Golden Age. It was formed in October 1928 as a combination of the Keith-Albee-Orpheum (KAO) theater chains, Joseph P. Kennedy's Film Booking Office of America (FBO) studio, and Photophone, the new sound-on-film division of the Radio Corporation of America (RCA). First under the majority ownership of RCA, in later years it was taken over by maverick industrialist Howard Hughes and finally by the General Tire and Rubber Company. The original RKO Pictures ceased production in 1957 and was defunct as of 1960. In 1981, the name was revived for coproductions by one of RKO's corporate descendants; in 1989, the trademark and remake rights to many classic RKO films were sold to new owners, who now operate an independent company under the name.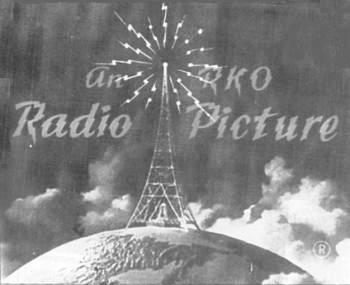 The birth of RKO
Shut out of the sound-film conversion frenzy driven by the success of Warner Bros.' October 1927 release The Jazz Singer, RCA bought its way into the motion picture business to gain an outlet for the variable-area optical sound-on-film system, Photophone, recently developed by General Electric, RCA's parent company. All of the major studios and their theater divisions had signed exclusive contracts to use the Westrex variable-density optical sound-on-film system, developed by AT&T's Western Electric division. Hoping to join in the boom in sound movies, David Sarnoff, general manager of RCA, approached Joseph Kennedy in late 1927 about using the Photophone system for all FBO pictures. Negotiations resulted in General Electric acquiring a substantial interest in FBO, followed by Sarnoff and Kennedy arranging for a takeover of the large Keith-Albee-Orpheum circuit of theaters, then used for live vaudeville performances. Under the plan, largely conceived by Sarnoff, Kennedy acquired KAO on May 10, 1928, and with it the Pathé (U.S.)–De Mille filmmaking operations, which had united under KAO control the previous year. Meanwhile, Sarnoff had created RCA Photophone, Inc. In October, a merger was effected primarily through a series of stock transfers and the creation of the Radio-Keith-Orpheum holding company was announced, with Sarnoff as chairman of the board. Kennedy, who was briefly president of the new operation before stepping aside, kept what was known as Pathé Exchange (Cecil B. De Mille having been bought out in August) separate from RKO and under his personal control. The prominence of the word "radio" in the corporate name "Radio-Keith-Orpheum" reflected RCA's 66% share in the concern. It was claimed that the broadcasting-tower logo of the production arm, "Radio Pictures," was suggested by Sarnoff himself.
Kennedy's primary role in the new company, of which he remained a major stockholder even after departing his executive position, was to drive up the share value. He and his associates did so successfully, pushing RKO's price higher even before film production had begun under the new name. Looking to get out of the film business a couple of years later, Kennedy arranged in late 1930 for RKO to purchase Pathé from him. On January 29, 1931, Pathé, with its Culver City studio and contract players, most notably Constance Bennett, was merged into RKO and Kennedy sold off the last of his stock in the company he had been instrumental in creating.
EXTERNAL LINKS
A - Z FILMS INDEX
A - Z ACTORS INDEX
---
A taste for adventure capitalists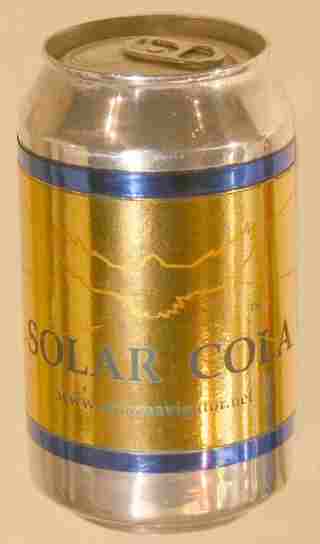 Solar Cola - a healthier alternative