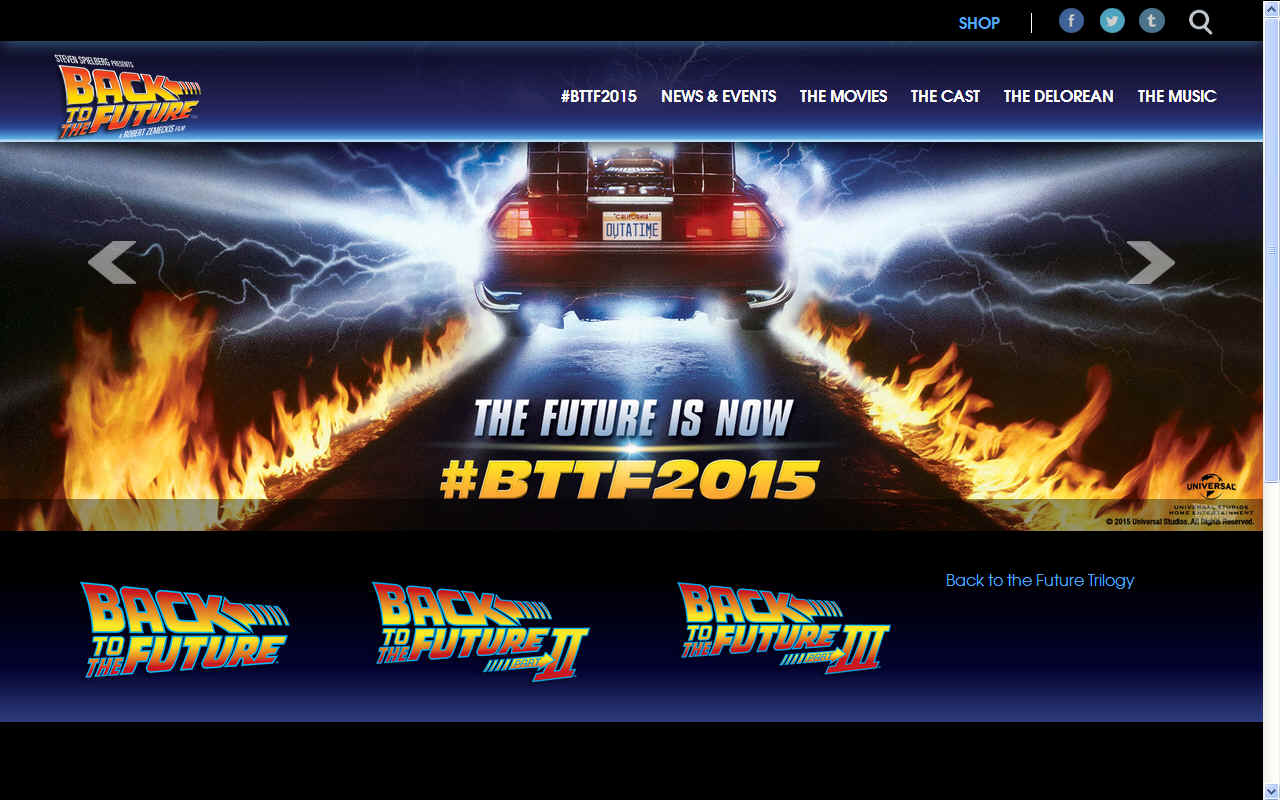 Starring Michael J Fox as Marty McFly, Back to the Future is a 1985 American science fiction film directed by Robert Zemeckis and written by Zemeckis and Bob Gale. It stars Michael J. Fox as a teenager who accidentally travels back in time to 1955, where he meets his future parents and becomes his mother's romantic interest. Christopher Lloyd portrays the eccentric scientist Dr. Emmett "Doc" Brown, inventor of the time-traveling DeLorean, who helps Marty repair history and return to 1985.

Zemeckis and Gale wrote the script after Gale wondered whether he would have befriended his father if they had attended school together. Film studios rejected it until the financial success of Zemeckis' Romancing the Stone. Zemeckis approached Steven Spielberg, who agreed to produce the project at Amblin Entertainment, with Universal Pictures as distributor. Fox was the first choice to play Marty, but he was busy filming his television series Family Ties, and Eric Stoltz was cast; after the filmmakers decided he was wrong for the role, a deal was struck to allow Fox to film Back to the Future without interrupting his television schedule.

Back to the Future was released on July 3, 1985 and it grossed over $381 million worldwide, becoming the highest-grossing film of 1985. It won the Hugo Award for Best Dramatic Presentation, the Saturn Award for Best Science Fiction Film, and the Academy Award for Best Sound Effects Editing. It received three Academy Award nominations, five BAFTA nominations, and four Golden Globe nominations, including Best Motion Picture (Musical or Comedy). In 2007, the Library of Congress selected it for preservation in the National Film Registry, and in June 2008 the American Film Institute's special AFI's 10 Top 10 designated it the 10th-best science fiction film. The film began a franchise including two sequels, Back to the Future Part II (1989) and Back to the Future Part III (1990), an animated series, theme park ride, and several video games.
This is a truly great series of movies and an absolute classic that you must see as part of your cultural heritage.
LINKS & REFERENCE
http://backtothefuture.com/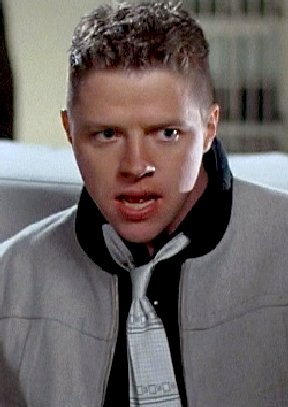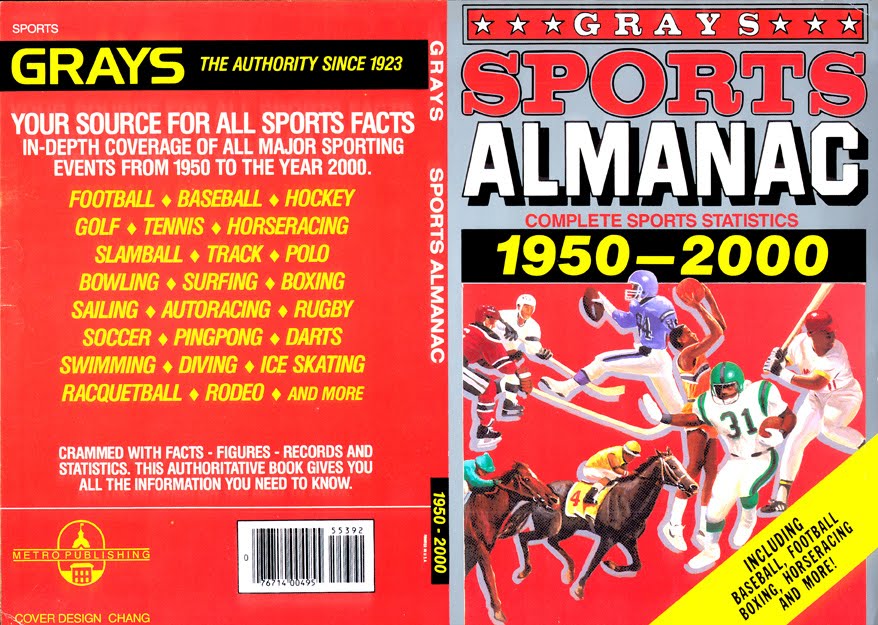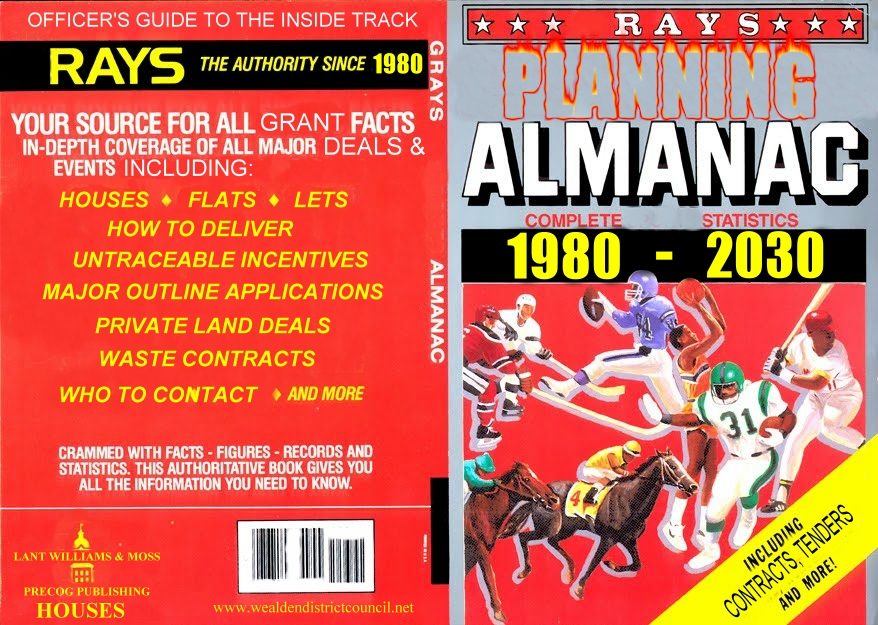 PLANNING FRAUD - The supreme confidence of some developers can only come from some kind of indication from within certain councils in the UK that they do not need to consider alternatives. It's as if they have the Sporting Almanac from Back to the Future except that it list planning grants, meaning that immoral developers would already know the result, like Biff Tannen, the fictional character in the Back to the Future trilogy played by Thomas Wilson. Remember Grays Sporting Almanac? Now imagine a Planning Almanac and that you have Doc Brown's time machine to go back and purchase land that you knew you'd get planning permission for. That would be a license to print money, just the way Biff did it in Back To The Future 2. A great series of films by the way and brilliant acting from Mr Wilson.
In the UK councils are not audited for compliance. There is no such thing as a planning task force and the police, such as that in Sussex, work with their (sometimes masonic) planning and council officers to cover up crime as was discovered with a Petition in 1997 that the cops failed to investigate. It's about time we sent in Doc Brown and Marty McFly to sort out the criminals who are raping the British countryside for greed driven profits.
A - Z FILMS INDEX
A - Z ACTORS INDEX
A taste of adventure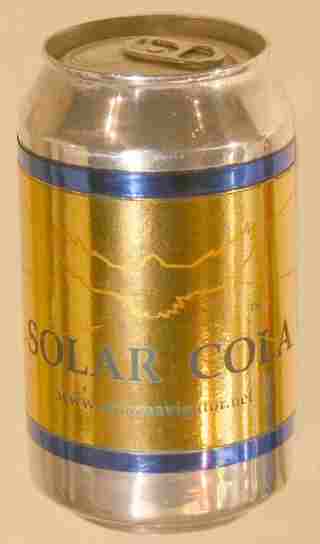 Solar Cola - a healthier alternative