PLOT SUMMARY
High school geek Arnie Cunningham falls in love with a bright red 1958 Plymouth Fury he names "Christine". The car has seen much better days, but he sets himself the task of restoring the classic to its original condition. Slowly the car has an effect on Arnie, it gives him confidence and supports him. It appears there is a love affair between the car and its new owner, as the car begins to look good again. His friends notice that the car is not the only thing that is changing. Arnie seems to spend more and more time with Christine. He's also developed a sort of cocky arrogance which does not seem like the old Arnie at all.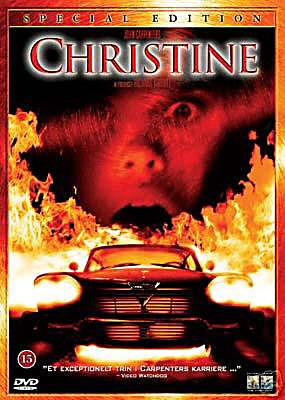 Christine, DVD cover
Arnie begins to become disconnected with reality and his friends. Arnie's girlfriend Leigh and best friend Dennis find out that Christine's previous owner cared about nothing else when he bought her and find out that Arnie is becoming just like him. The only way they can bring Arnie back to reality is to destroy Christine. Unfortunately, for the friends, Christine has supernatural powers. Loved again, the car is able to repair itself in dramatic fashion. Christine is also ready to any one who gets in the way of her new found relationship. So watch out!
Directed by
Writing credits
Stephen King (novel)
Bill Phillips (screenplay)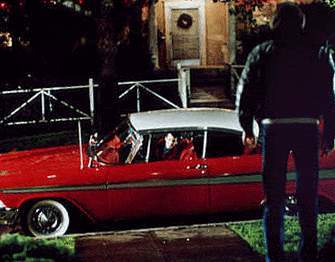 Christine, Plymouth Fury car from film
LINKS and REFERENCE
A - Z FILMS INDEX
A - Z ACTORS INDEX
---
A taste for adventure capitalists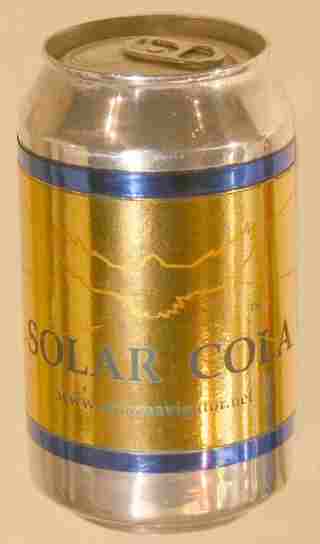 Solar Cola - a healthier alternative