Daredevil is a fictional character, a superhero who appears in comic books published by Marvel Comics. The character was created by writer-editor Stan Lee and artist Bill Everett, with an unspecified amount of input from Jack Kirby, and first appeared in Daredevil #1 (April 1964).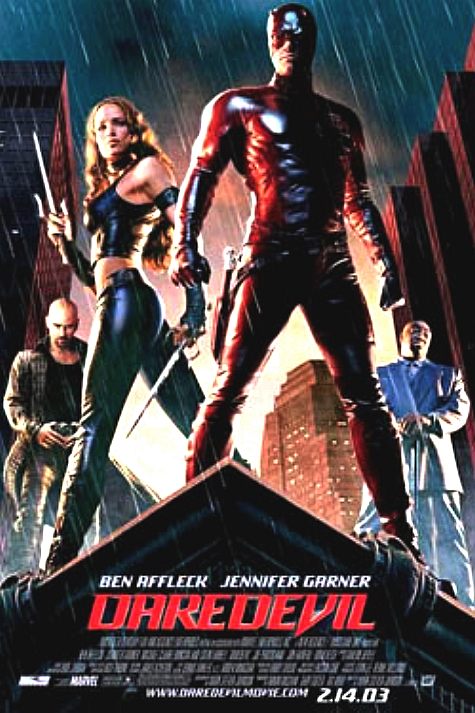 Living in the Hell's Kitchen neighborhood of New York City, Matt Murdock is blinded by a radioactive substance that falls from an oncoming vehicle. While he no longer can see, the radioactive exposure heightens his remaining senses beyond normal human ability. His father, a boxer named Jack Murdock, supports him as he grows up, though Jack is later killed by gangsters after refusing to throw a fight. After donning a yellow and black, and later a dark red, costume, Matt seeks out revenge against his father's killers as the superhero Daredevil, fighting against his many enemies including Bullseye and the Kingpin.
Daredevil's nickname is "the Man Without Fear".

Although Daredevil had been home to the work of many legendary comic-book artists — Everett, Kirby, Wally Wood, John Romita, Sr., and Gene Colan, among others — Frank Miller's influential tenure on the title in the late 1970s and early 1980s is particularly remembered, having cemented the character as a popular and influential part of the Marvel Universe. Daredevil has since appeared in many various forms of media including several animated series, video games, merchandise, and a 2003 feature-length film starring Ben Affleck and Jennifer Garner.
Daredevil movie trailer - Youtube
New energy drinks for performers
.. Thirst for Life
330ml Earth can - the World in Your Hands