French Kiss is an American made 1995 romantic comedy film set primarily in France. The film was greeted less than enthusiastically by film critics but the movie going public made it a major financial success. Meg Ryan really works well with Kevin Kline as a slightly scatty modern blonde who very slowly acquires a respect for Luc Teyssier, which finally turns to love, as she realises there is more to this rascal than meets the eye. It's certainly one of my favorites. NK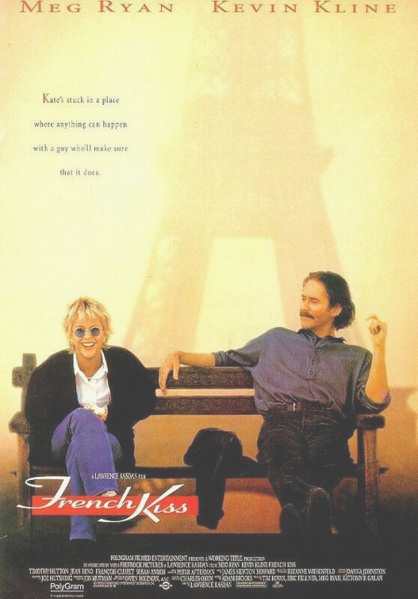 French Kiss tells the story of Kate (Meg Ryan), a fastidious young lady who knows exactly what her future will be: she will marry a Toronto doctor named Charlie (Timothy Hutton) and live happily ever after as soon as he comes back from a business trip to Paris. Not part of her plans was her man running off with a beautiful French seductress. Determined to get him back, Kate overcomes her fear of flying and boards a flight for Paris where she is seated next to Frenchman Luc Teyssier (Kevin Kline), a crude petty thief whom she is forced to tolerate for the next few hours of the flight. Luc hides a stolen vine and necklace in her purse to get it past customs, and then accompanies her across France in order to get the necklace back, under the pretence of helping her win back Charlie.
Noted on the film's soundtrack are Van Morrison's "Someone Like You" and performed by Kevin Kline in French, Charles Trenet's "La Mer."
Primary cast
Kevin Kline - Luc Teyssier

Meg Ryan - Kate

Jean Reno - Jean-Paul Cardon

Timothy Hutton - Charlie

François Cluzet - Bob

Susan Anbeh - Juliette
A - Z FILMS INDEX
A - Z ACTORS INDEX
---
A taste for adventure capitalists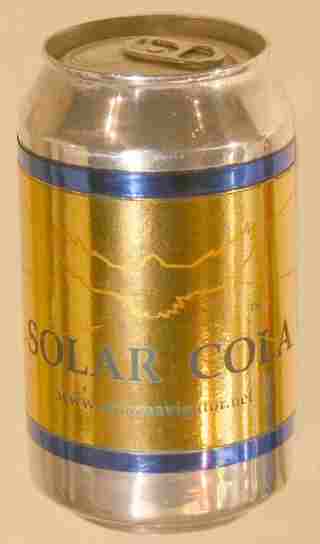 Solar Cola - a healthier alternative