Barbara Dana Broccoli is one of the entertainment industry's most successful female producers. Barbara was born to legendary filmmaker Albert R. Broccoli, affectionately known as Cubby, and Dana Broccoli on June 18, 1960 at Los Angeles, California, USA. Not long after, Cubby Broccoli and his new partner, Harry Saltzman, secured studio backing for an ambitious series of films inspired by the popular James Bond novels written by Ian Fleming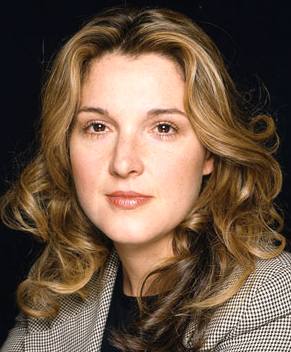 Barbara Broccoli
Mini biography
Ms. Broccoli grew up in the behind-the-scenes world of James Bond, traveling with her family around the world to various exotic locations. As a child, she liked to play with the photocopy machines in the offices of Eon Productions, Ltd., her father's company responsible for the Bond films. During location shooting in Japan for You Only Live Twice (1967), young Barbara caught a fever from the Japanese custom of sleeping on the floor. Sean Connery, whose star status provided him with a comfortable bed, generously relinquished it so Barbara could properly fight her illness.

She graduated from Loyola University in Los Angeles, California with a degree in motion picture and television communications. Her first official credited job on the Bond films was for 1983's Octopussy (1983) in which she served as an executive assistant. But, as with any family business, one helps out where one can. For instance, in her father's autobiography "When The Snow Melts", she recalls a nightmarish situation involving A View to a Kill (1985) star Grace Jones. Later, for the two Timothy Dalton Bond films, she was promoted to associate producer, a post she shared with veteran Bond associate producer Tom Pevsner.

The August 8, 1990 issue of Variety (weekly) reported that aging Cubby Broccoli had turned control of Eon Productions Ltd. over to Barbara and her half-brother, Michael G. Wilson (Dana's son, who had been an invaluable help to Cubby and the Bond franchise in various capacities since the mid-1970s). Due to some unfortunate business dealings with then-MGM ownership (the studio that bankrolled Bond and held significant interest in the series), production of the Bond films was put on what would become a six year hiatus.

When the litigation was settled, "Bond 17" (eventually named GoldenEye (1995)) was on track and Barbara Broccoli, now a full producer alongside Michael G. Wilson, was faced with the challenge of bringing Bond back to the big screen. She has earned a reputation as being tough when she has to be and for volunteering for the toughest jobs, such as overseeing the Russian location unit. GoldenEye (1995) was a world-wide smash, and each of the succeeding Bond films were also enormously popular. This is a testament to the talent of Cubby Broccoli, who passed his knowledge of high-stakes film production on to Michael and later Barbara. The benefit of Cubby's experience is obvious when viewing the newest Bond films starring Pierce Brosnan.
Her non-Bond producing credits include Crime of the Century (1996) (TV), which deals with the murder trial from the famous Lindberg kidnapping, and the popular London Stage production of "Chitty Chitty Bang Bang", which was co-produced by her mother Dana Broccoli and half-brother 'Michael G. Wilson.' Both productions carried a personal interest for Ms. Broccoli. Charles Lindberg was her father's favorite hero, and "Chitty" was adapted from the film produced by her father, which was based upon the children's novel by Ian Fleming.
Trivia
Daughter of Albert R. Broccoli and Dana Broccoli.
Spouse Frederick Zollo
Half-sister of Michael G. Wilson, Tina Banta and Tony Broccoli
Dislikes having her picture taken or being on camera, unlike her brother, Michael G. Wilson, who manages to make a cameo appearance in many James Bond films.
Second cousin of Pat DeCicco
Personal quotes
"Casino Royale is the definitive Bond story. It was always an ambition of theirs [her father and his producing partner] to be able to make this story, but sadly, they were never able to. So when it finally became available to us, we leaped at the chance. I like to think that I'm doing this for my dad."
Miscellaneous Crew - filmography (2000s) (1990s) (1980s)
Producer - filmography (In Production) (2000s) (1990s) (1980s)
Filmography as: Miscellaneous Crew, Producer, Second Unit Director or Assistant Director, Self
Second Unit Director or Assistant Director - filmography
A View to a Kill (1985) (additional assistant director)
... aka Ian Fleming's 'A View to a Kill' (UK: complete title)

Octopussy (1983) (assistant director) (uncredited)
... aka Ian Fleming's Octopussy (UK: complete title)


Filmography as: Miscellaneous Crew, Producer, Second Unit Director or Assistant Director, Self
Self - filmography
NEW JAMES BOND STORY - James Bond and the Solar Navigator
If you'd like to see a treatment of the above story: CONTACT US
A - Z FILMS INDEX
A - Z ACTORS INDEX
---
A taste for adventure capitalists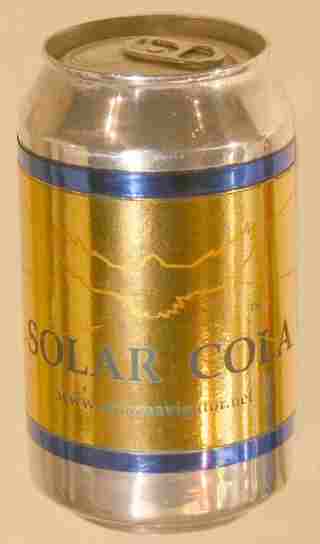 Solar Cola - a healthier alternative