This film is directed by Alfred Hitchcock and is a small masterpiece wich has become a classic, yet to be retold (re-made) to surpass the original.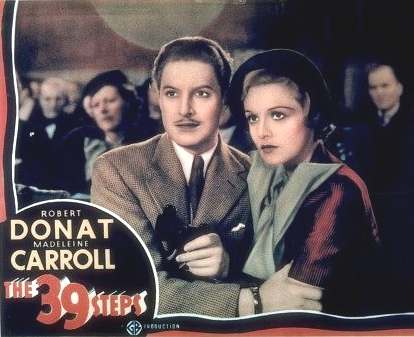 The 39 Steps, Robert Donat and Madeleine Carroll
in an Alfred Hitchcock film
THE PLOT
Richard Hannay is a Canadian visitor to 1930s London. At the end of "Mr Memory"'s show in a music hall, he meets Annabella Smith who is running away from secret agents. He agrees to hide her in his flat, but in the night she is murdered. Fearing he could be accused on the girl's murder, Hannay goes on the run, heading for Scotland to break the spy ring and prove hi innocence, where Scotland Yard are out to arrest him.
On the train to Scotland, he meets Pamela, a charming young lady, who he is forced to use as a cover. Pamela tries at every opportunity to give him away, so too does a Highland farmer, but Hannay eventually manages to penetrate the spy ring and get back to London, where the trigger phrase: "The 39 Steps" starts Mr Memory going on a formula for a revolutionary engine , a military secret. In amongst all of this, true love blossoms as Pamela realises Hannay is a decent man and had been telling the truth all along.
THE PLAYERS
A - Z FILMS INDEX
A - Z ACTORS INDEX
---
A taste for adventure capitalists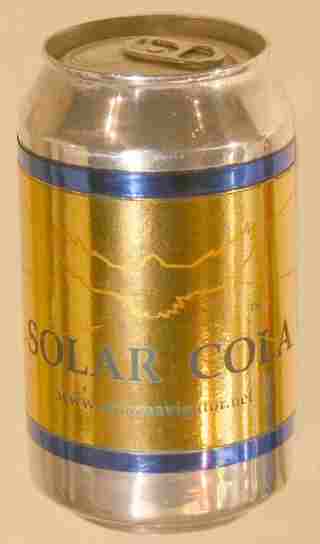 Solar Cola - a healthier alternative