In 1793 the war began with Napoleonic France. Admiral Horatio Nelson was then given command of 'Agamemnon', a sixty gunner and appointed to Lord Hood's fleet. There followed an exceptionally active career with several distinctions, until in May 1803, Nelson, now a vice admiral of the Blue was appointed to the command of the Mediterranean Fleet with his flag in H.M.S. 'Victory'.
On 21st October 1805 the last great action of the days of sail was fought out in the historic waters off Cape Trafalgar. 27 British ships faced 33 French and Spanish. Nelson won an annihilating victory, the battle beginning with the hoisting of the most famous signal in British naval history: "England expects every man to do his duty."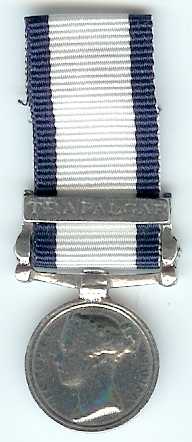 Trafalgar Navy campaign medal
Every seaman serving during the campaign including the battle of Trafalgar, received one of these general service medals bearing the (obverse) young head profile of Queen Victoria, (reverse) Britannia with her trident, seated on a sea horse.
Instituted in 1847 and issued to surviving claimants in 1848, this medal was originally intended to cover naval engagements of the French Revolutionary and Napoleonic Wars (1793-1815) but was almost immediately extended to cover all naval actions from 1793 to 1840.
THE BATTLE OF TRAFALGAR
On the 21st October 1805 the combined French and Spanish fleets fought the British off Cape Trafalgar near the Spanish port of Cadiz. Nelson had arrived on the 29th September in his flagship, Victory, to take command of the British fleet.
During the battle the English lost no ships but took twenty from the French and Spanish. Nelson was mortally wounded by a shot from the French ship Redoubtable. Nelson's tomb can be seen at St Paul's Cathedral in London and his flagship, Victory, can be seen at the historic dockyard art Portsmouth.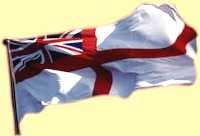 ---
A taste for adventure capitalists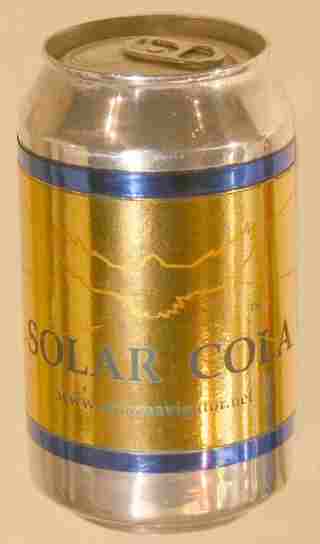 Solar Cola - a healthier alternative