Poised to challenge the Jules Verne record, Ellen MacArthur and her 13 team members loaded half a ton of vitals onto the 110ft Kingfisher2 catamaran sailboat co-sponsored by B&Q and Castorama.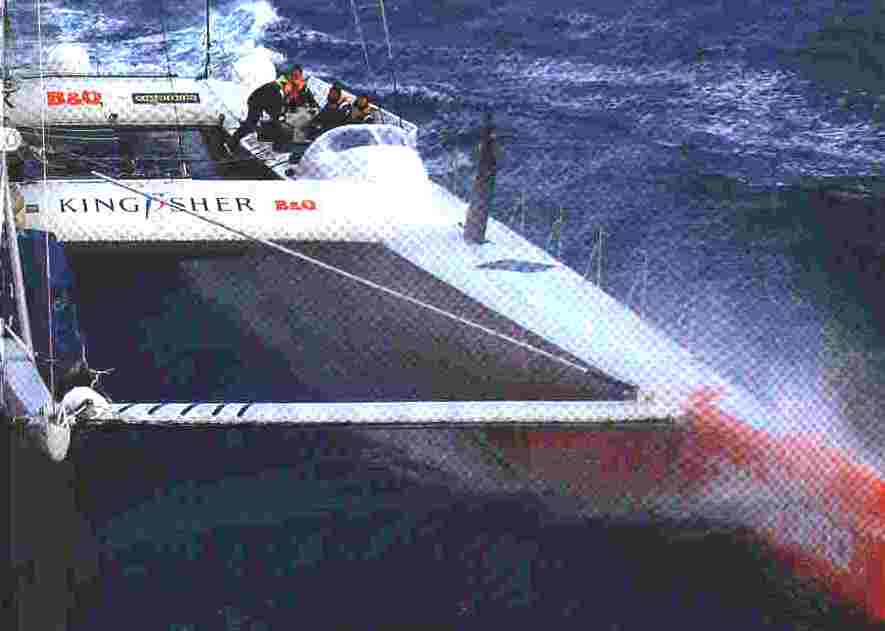 Kingfisher 2
Kingfisher 2 went into refit in Cowes late august (2003) The craft came in for refinements designed to save weight. The engines and propellers were removed and tiny generators fitted. Finally, a 10kg kitbag allowance and improved sails reduced the mass of the original boat by as much as 1.5 tons, to 10 tons.
Unfortunately, the attempt failed dramatically while they were in sight of the record, when first a dagger-board broke, which was fixed en-route, and then their mast snapped. Bad luck Ellen. We hope this will not deter, probably, the finest yacht-woman in the world, from having another go - eventually.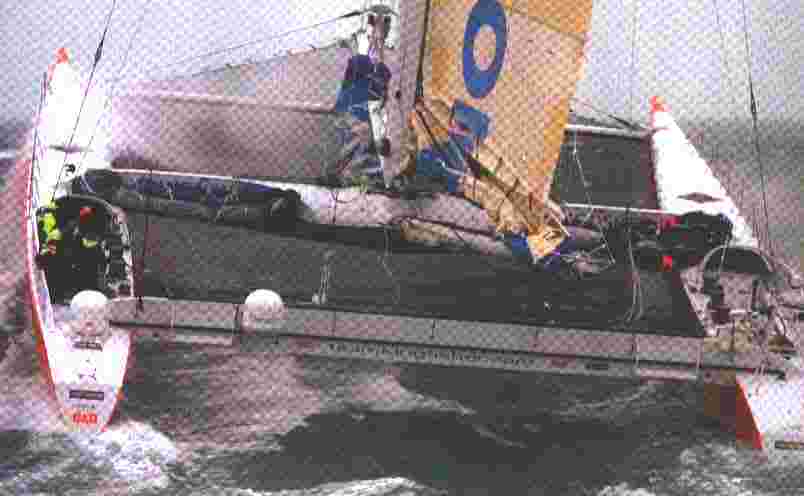 Ellen's latest venture is with B&Q and the now renamed Catorama. You can follow Ellen's adventures every day by visiting www.yachting-world.com or try the links below......
---
---
Superb signed Limited Edition Print now available - click picture for details

SEND A MESSAGE: EMAIL: ELLEN MACARTHUR