One of our development partners on the Solar Navigator World Challenge is the up and coming Qtronics Design company. We needed a PCB and program designed to monitor the ships charging and energy storage. We also needed an automatic control system to align our solar wings toward the sun in good weather conditions.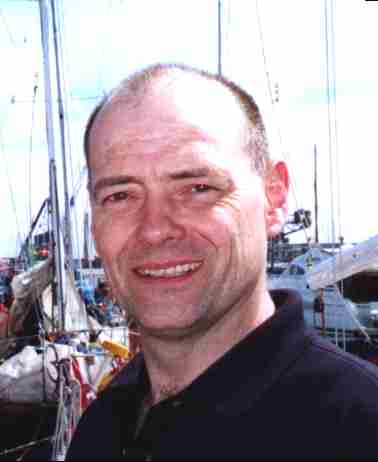 Affordable PCB design
Qtronics is a dedicated design house producing innovative electronic solutions for manufactures and other electronic products for tomorrow's requirements. Qtronics Specialize in embedded firmware and electronics design but are also capable of producing both schematics and PCB layouts to your requirements. They have experience in dealing with many types of microcontrollers such as the popular PIC from Arizona Microchip, Atmel and ST to name but a few devices.
Their knowledge of electronics and firmware design gives them the ability to provide designs that a suited to both prototype builds and mass production quantities.
If you have a design requirement for either firmware, electronics or just a PCB layout then contact Qtronics today for a informal talk about your requirements, after which we can provide a quotation for the design.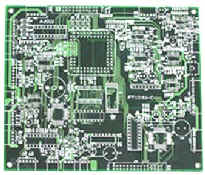 PCB LAYOUT SERVICE (design)
Qtronics apart from designing electronics and firmware can also provide custom PCB layouts to your requirements. We are able to work from a circuit drawing scribbled on a sheet of paper to professional circuits drawn in packages such as Altium, Proteus, PADS, Easy-PC to mention but a few.
We provide our customer with a complete set of Gerber files that enables you to go to any PCB manufacture in the world to get your PCB's Produced. A list of recommended suppliers can be found at the bottom of this page.
Gerber files from Qtronics are output in Gerber274X format, all dimensions are in mm and relevant construction details will be provided within the Gerber files. NC drill data is also supplied.
Serial Interface DC 16 Amp 12 Volt motor speed controller, complete set of planes to build your own speed controller, including PCB Gerber files.
PIC TCP/IP Dev board the easy way to get up and running with embedded Ethernet development.
Audio Amplifier project. Complete kit of components to make your very own 56 Watt audio Amp. Include circuit drawings and PCB Gerber files. This Kit if the for the Mono version.
Stereo Audio Amplifier project. Complete kit of components to make your very own stereo 56 Watt audio Amp. Include circuit drawings and PCB Gerber files. This Kit if the for the Stereo version.
Track the solar rays with this magnificent solar tracker design, kit includes complete circuit drawing and PCB Gerber files
ARTICLES
Lithium Polymer Batteries, Details of the latest battery technology and how to use it.

We specialise in the design and manufacture of electronic assemblies, a few examples of which are:
PCB LINKS:
Easy-PC http://www.numberone.com/index.asp
Altium Designer 6 http://www.altium.com/
PADs layout http://www.mentor.com/products/pcb/pads/
Proteus Schematic and PCB layout http://www.labcenter.co.uk/index_uk.htm

PCB manufactures:
PCB manufacture and sub-contract PCB population http://www.olimex.com/pcb/index.html
PCB manufacture short lead times, Ideal for prototype builds http://www.screenbond.co.uk/
http://ecommerce.pcbfabexpress.com/index.jsp
http://www.goldphoenixpcb.biz/
EDUCATIONAL LINKS
http://www.testking.com/70-236.htm
http://www.testking.com/techking/the-wonderful-world-of-search-top-10-countries-and-what-they-search-for-infographic/
http://www.examsheets.com/exam/352-001.htm
http://www.testkingsite.com/cisco/650-195.html
The ultimate Robot Boat. Solarnavigator uses an advanced SWASSH hull as the platform
to mount the world's first autonomous circumnavigation. A successful expedition could pave the way for improved safety at sea.