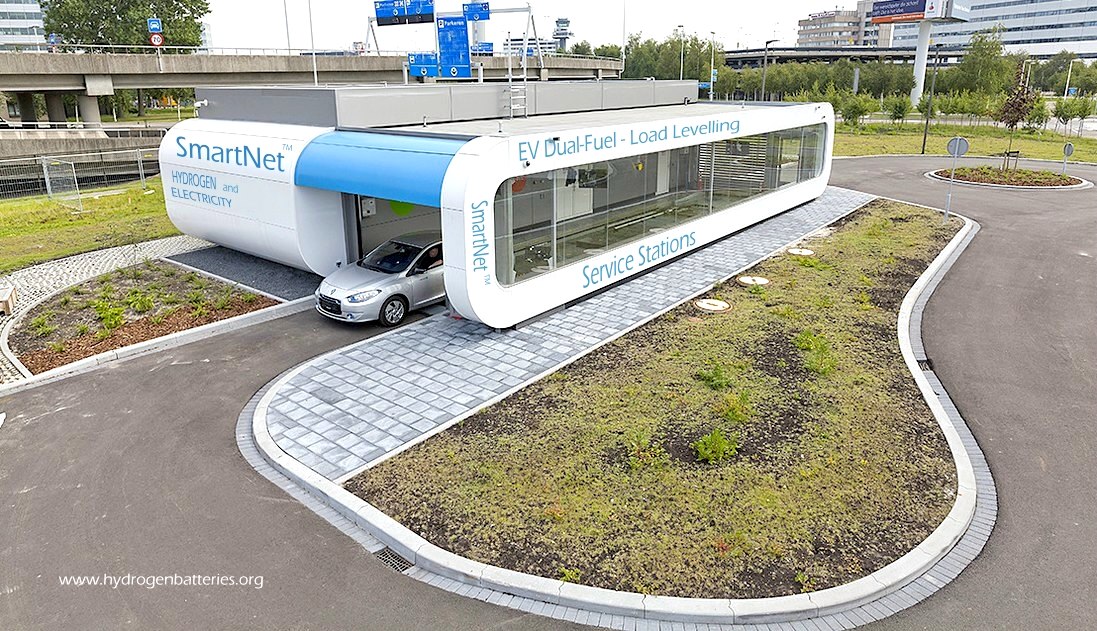 Smartnet™ EV servicing, no matter if you are driving the car, or being driven by a robot. No matter if your vehicle is battery or hydrogen powered, the next generation of smart energy service stations is sure to have it covered. Smarter service stations can service robotic vehicles automatically, keeping the wheels of commerce turning, without a human in sight.
The majority of motor vehicles accidents are caused by human error. If it is possible to remove people from the transport equation, we should then reduce the accident rate considerably.
We need a variety of vehicles to move us from one venue to another, and goods to and from docks, to warehouses, shops and home deliveries. One day ships will be robotically steered for the same reason; to reduce collisions at sea, under COLREGs accident prevention rules. One day vehicles will be mostly electrically propelled and zero emission, to reduce greenhouse gases, like the Elizabeth Swann trimaran. They will also be artificially intelligent.
The essence of any unmanned vehicle is their navigation system. Satellite navigation for land vehicles is now commonplace as Satnavs, like Tom Tom and Garmin. But most modern cars have built in systems from their manufacturers. Even your smartphone has a GPS navigation app.
The idea to take people out of the equation was cemented by the success of the DARPA desert challenge, as an advanced defence research project in the US. Then came the Google autonomous car. It has not happened overnight, but RoboTaxis are now operating experimentally in cities and RoboTrucks on some long haul routes. They are being developed by Daimler, Tesla and many others in some kind of technology scrum, with investors pouring $billions of dollars into start-up companies, in some kind of investment frenzy, akin to a gold rush, with stock markets fueling the robotic revolution.
Transport looks set to change significantly in the years ahead, with Robovans for goods deliveries, RoboBuses and even RoboCoaches offering cheaper city mobility and country tours.
Many of the vehicles seen below in their next development phase, will need automated battery recharging and hydrogen refuelling, where they do not have drivers to hop out and put a credit card into a cash machine, necessitating automatic billing like the PAYD, system.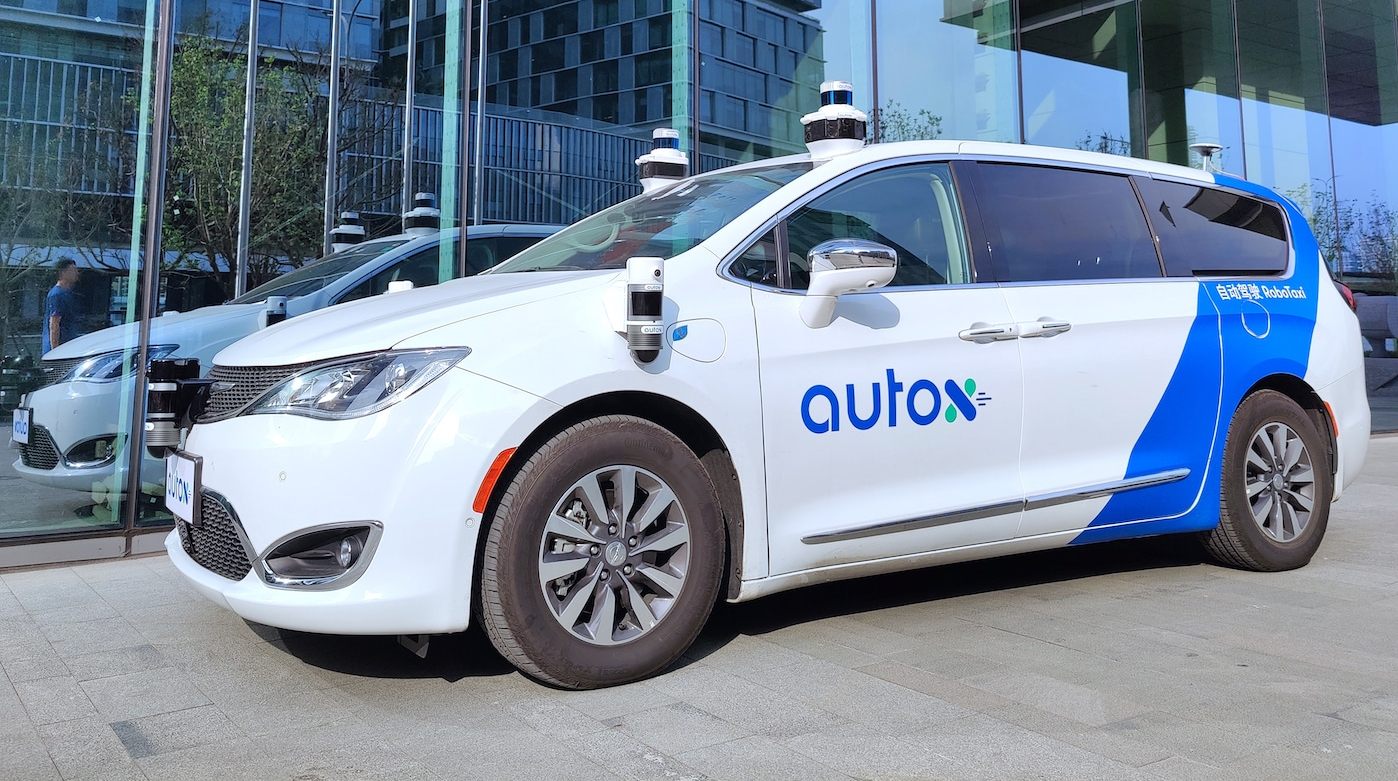 AUTOX - This is one of the growing fleet of AutoX robotaxis currently operating in China. Along with Waymo in the US, the advent of robotic cars is creating quite a stir in media articles as you can see from the coverage featured on this website, and how delightful it will be when buses and our personal vehicles, automatically take us to our destinations, free of speeding tickets - and safer - also with less harm to the environment as tire wear will be reduced.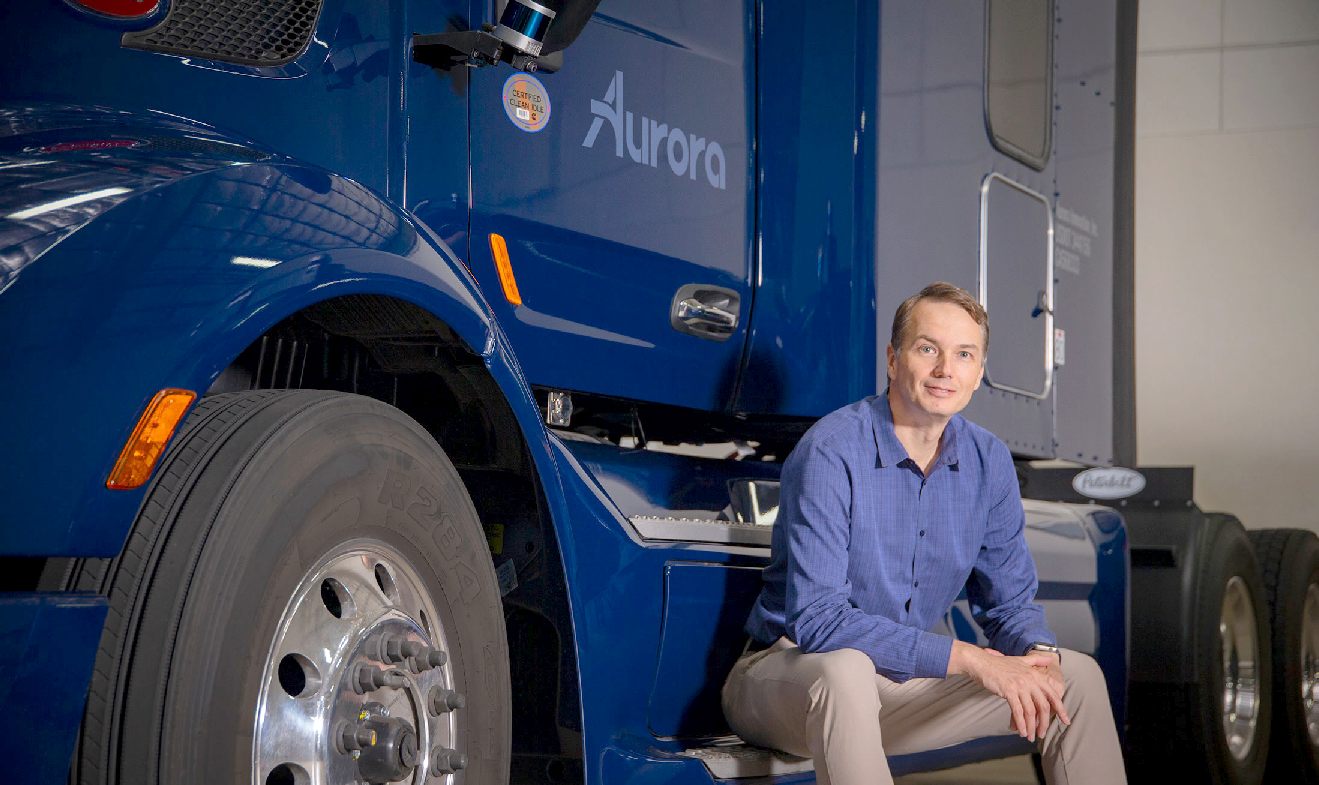 AURORA - According to Bloomberg: "Aurora was started by industry luminaries, and now we're a team with a multitude of experience and perspective. With decades of engineering, science, and domain expertise, we're incorporating our best practices to create a company for the long-term and building the Aurora Driver that will deliver the benefits of self-driving technology safely, quickly, and broadly.

"Aurora Innovation's biggest claim to fame may be its rock star cast of automated driving nerds. CEO Chris Urmson started Alphabet Inc.'s self-driving project. Co-founder Sterling Anderson led the team that developed Autopilot for Tesla Inc. And Chief Technology Officer Drew Bagnell is a robotics professor at Carnegie Mellon University who helped found Uber Technologies Inc.'s self-driving center in Pittsburgh."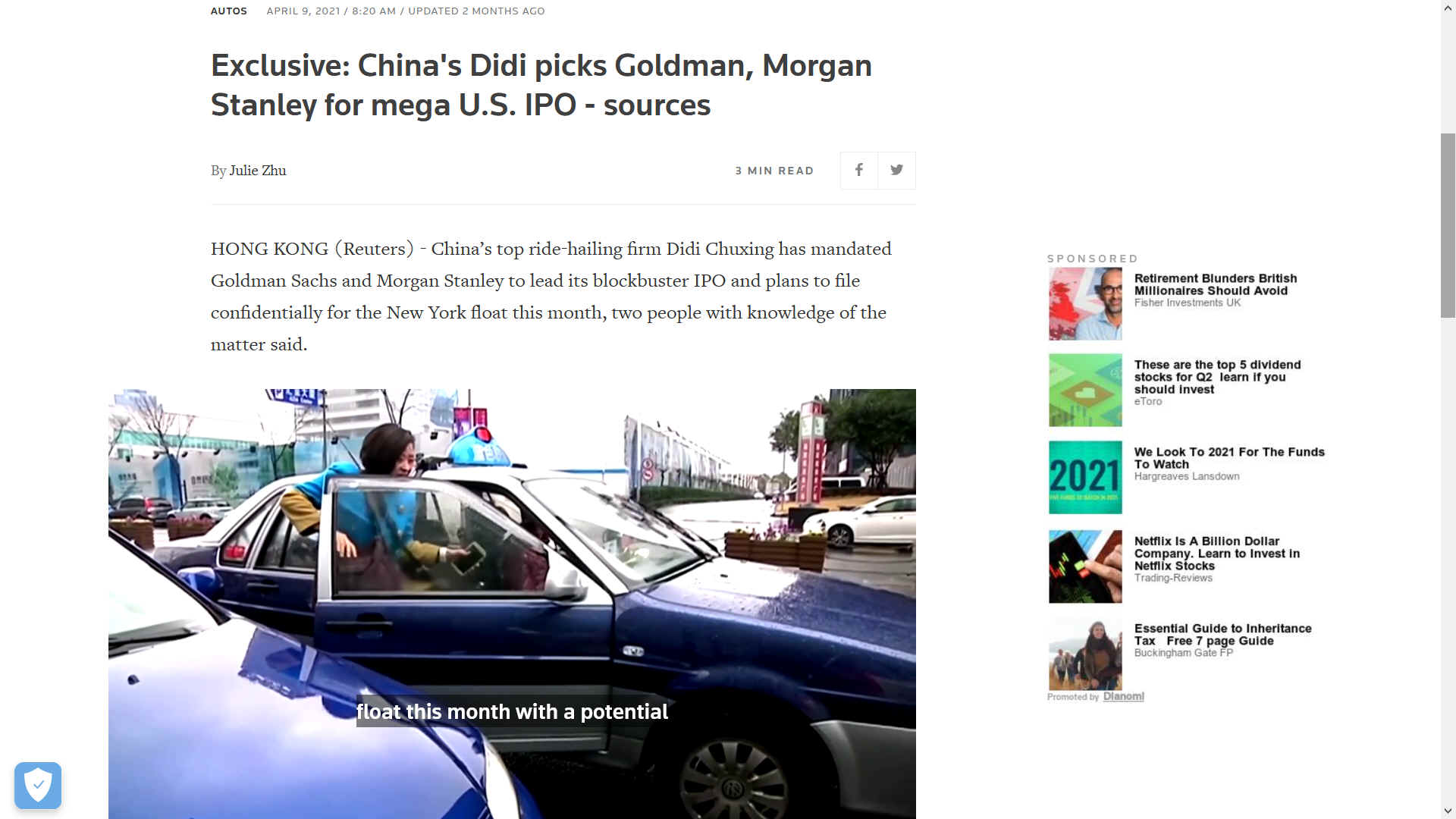 DIDI CHUXING - is a Chinese vehicle for hire company headquartered in Beijing with over 550 million users and tens of millions of drivers. The company provides app-based transportation services, including taxi hailing, private car hailing, social ride-sharing and bike sharing; on-demand delivery services; and automobile services, including sales, leasing, financing, maintenance, fleet operation, electric vehicle charging and co-development of vehicles with automakers. The AI software is ideal for hailing and routing robotaxis, when charge runs low.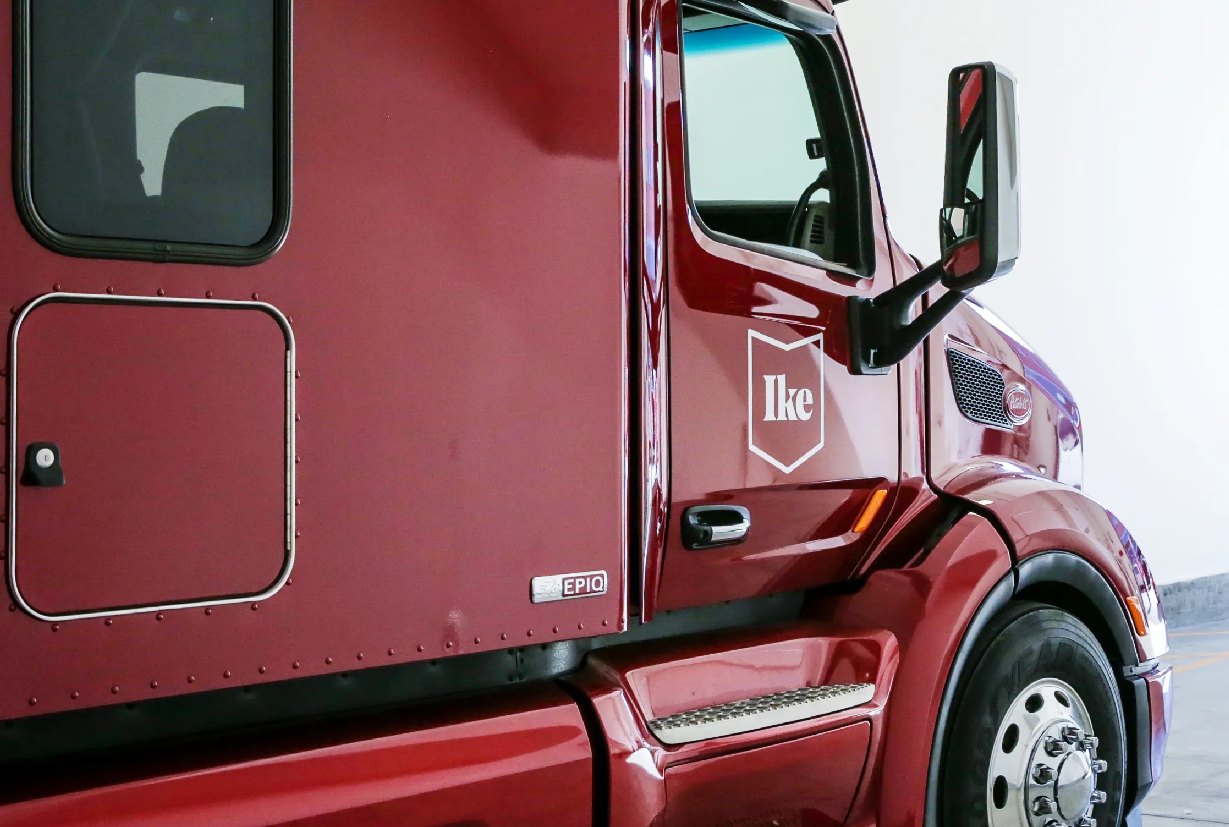 IKE ROBOTICS - In September 2020 this company won contracts to develop autonomous trucks for DHL, Ryder and NFI. The startup has announced the three major logistics operators as its first customers. The three customers will collectively take delivery of 1,000 autonomous trucks, says Ike on its company blog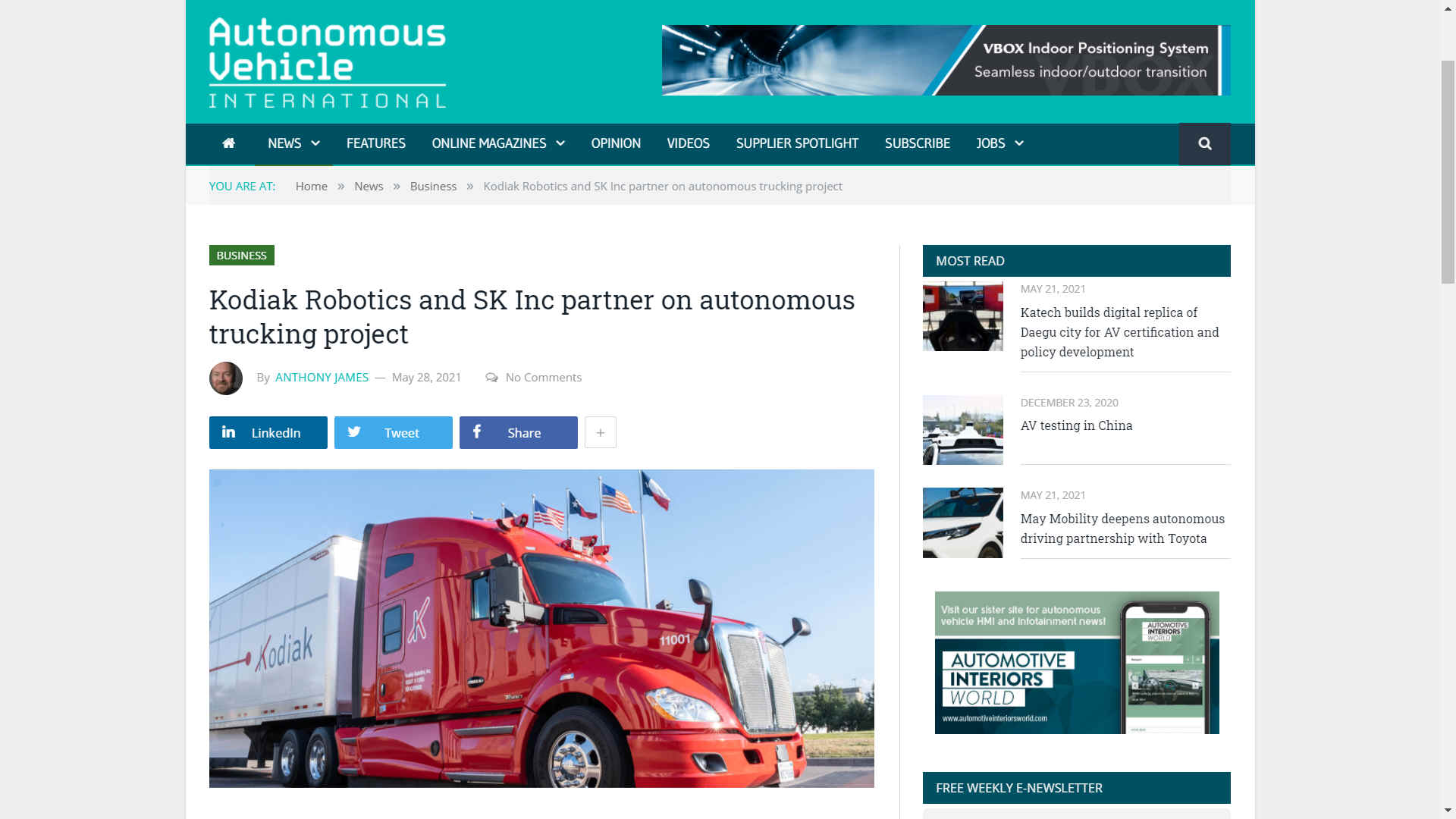 KODIAK ROBOTICS - May 2021, U.S. self-driving truck startup Kodiak Robotics Inc is looking into a joint venture with the holding firm of South Korean conglomerate SK Group to gain a foothold in the Asian market, its co-founder told Reuters. The startup, launched three years ago by Don Burnette, a former Waymo engineer who co-founded self-driving trucking company Otto, aims to remove drivers from trucks in 2023, he said. The California-based company competes with bigger rivals like Waymo and Aurora, which have shifted their focus to trucking services, as the autonomous robotaxi market has not taken off despite years of development.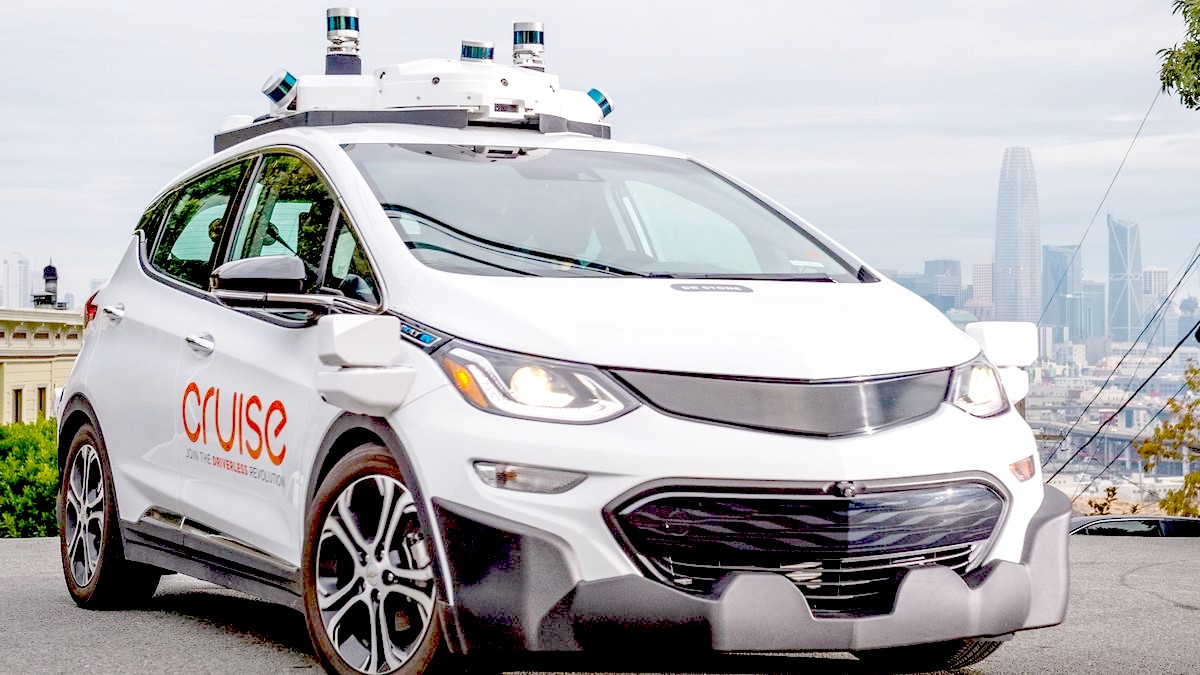 CRUISE LLC - In June 2021 the autonomous vehicle (AV) company majority-owned by General Motors Co (GM.N), urged US President Joe Biden to back efforts to speed thousands of self-driving cars to U.S. roads, saying the country risks lagging behind China. The chief executive of Cruise, Dan Ammann, in a letter to Biden dated May 17, asked him to back legislation raising the cap on the number of vehicles that a company can seek to have exempted from safety standards that do not meet existing federal requirements that assume human drivers are in control."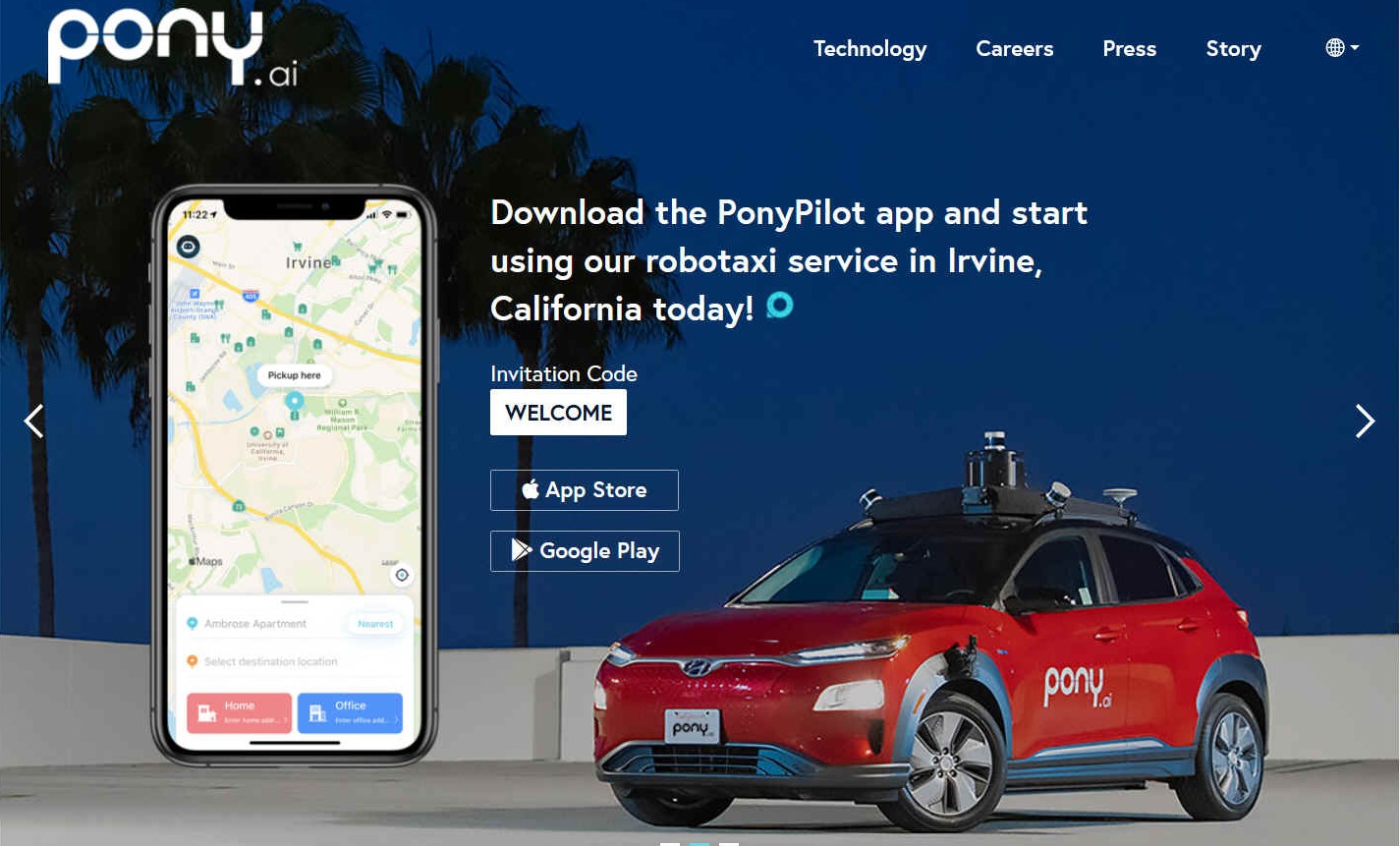 PONY.AI - February 25, 2020 is an autonomous driving company, announces today that it has raised $400 million from Toyota Motor Corporation to deepen and expand the two companies' collaboration in mobility services. The investment comes as an extension of a business partnership that was formed between Pony.ai and Toyota in 2019. Building upon the foundation established last year, both companies will further advance their joint efforts in autonomous driving technology development and mobility service deployment. The new funding totals $462 million and puts Pony.ai's valuation at just over $3B. Pony.ai is co-located in Silicon Valley, Beijing and Guangzhou. The company was founded in December 2016 by James Peng and Lou Tiancheng who were formerly developers for Baidu in Silicon Valley.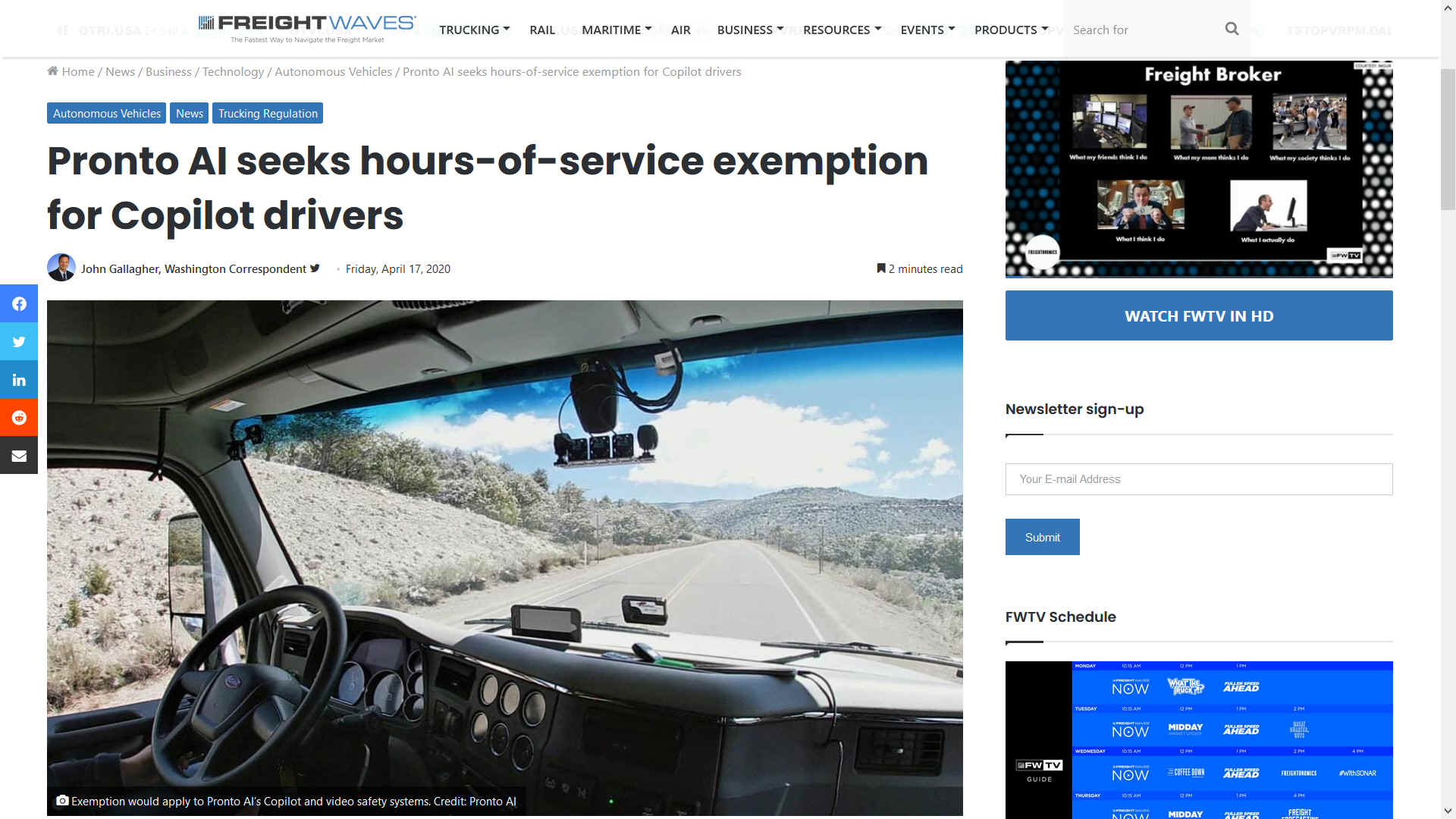 PRONTO.AI - is asking that drivers in trucks using its driver-assist technology be exempt from federal work rules to help encourage investment in autonomous trucks and speed up adoption of new safety systems.

Specifically, the autonomous trucking startup is seeking a renewable five-year exemption that would allow drivers to drive up to 13 hours within a 15-consecutive hour driving window after coming on duty, following 10 consecutive hours off duty, according to a request sent earlier this month to the Federal Motor Carrier Safety Administration (FMCSA).

Current regulations allow a 14-consecutive hour driving window in which to drive up to 11 hours after being off duty for 10 or more consecutive hours. The exemption would apply to drivers operating trucks equipped with Pronto AI's Copilot advanced driver assistance systems (ADAS) and its "SmartDrive" Video Safety Program.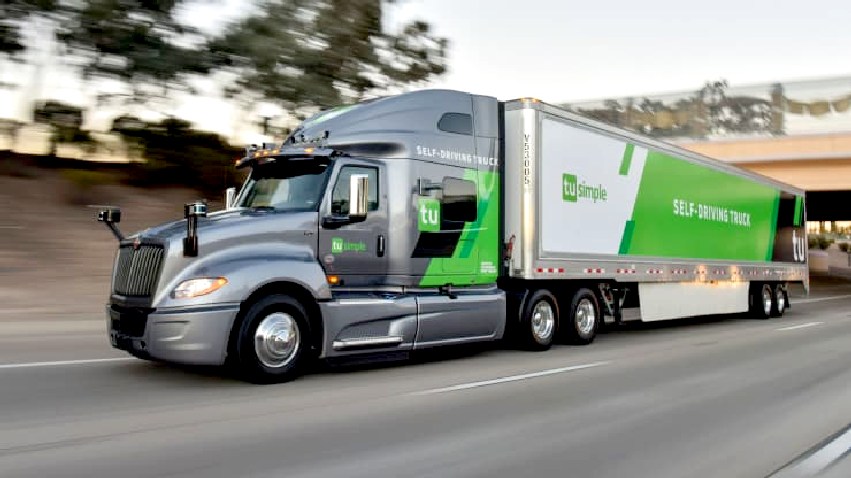 TU SIMPLE - May 2021, autonomous vehicle company TuSimple on Wednesday claimed that its trucks shaved 10 hours off what's normally a 24-hour job.

The company tested its trucks by hauling fresh watermelons along a 951-mile route from Nogales, Arizona to Oklahoma City. The drive was part of a pilot project with TuSimple partners Giumarra, a produce grower and distributor, and the Associated Wholesale Grocers.

The run normally takes 24 hours and 6 minutes with human drivers and traditional trucks, but TuSimple's automated driving systems enabled a 42% faster run of 14 hours and six minutes, the company said.

According to TuSimple, a human driver worked on the pick-up and delivery of the produce. But during the long middle segment of the drive - from Tucson, Arizona, to Dallas, Texas - TuSimple's vehicle drove itself with a human safety driver on board.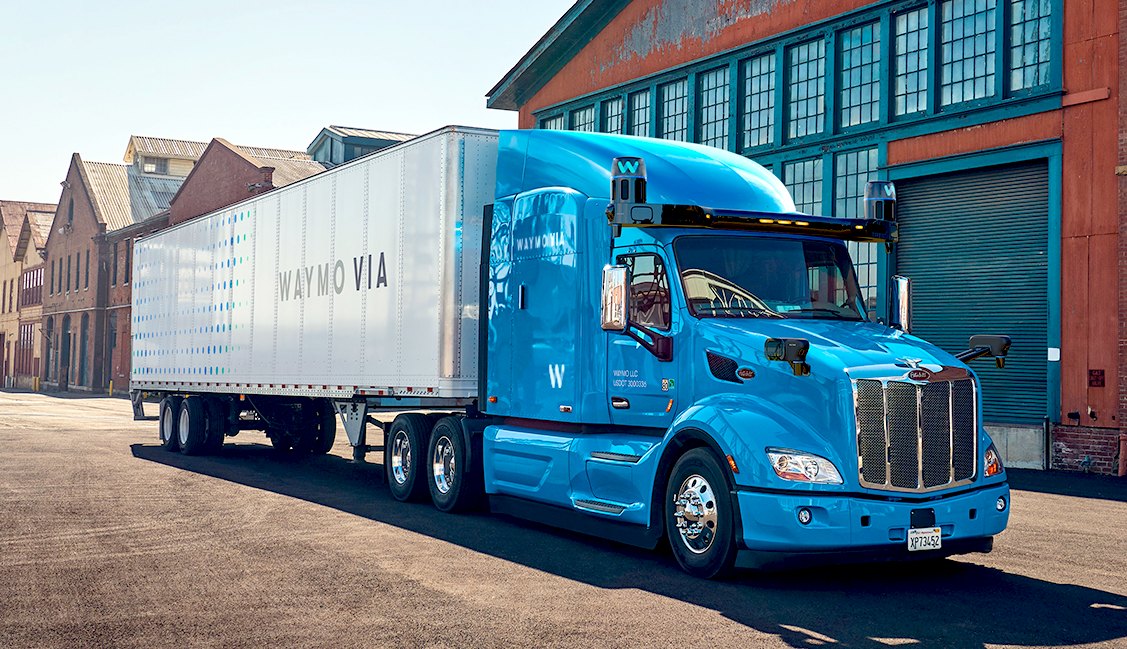 WAYMO LLC - is an American autonomous driving technology development company. It is a subsidiary of Alphabet Inc, the parent company of Google. Waymo operates a commercial self-driving taxi service in the greater Phoenix, Arizona area called "Waymo One", with Chandler, Arizona fully mapped. Waymo is run by co-CEOs Tekedra Mawakana and Dmitri Dolgov. The company has raised $3 billion in two outside funding rounds. Waymo has partnerships with multiple vehicle manufacturers to integrate Waymo's technology, including with Daimler AG, Nissan-Renault, Stellantis, Jaguar Land Rover, and Volvo.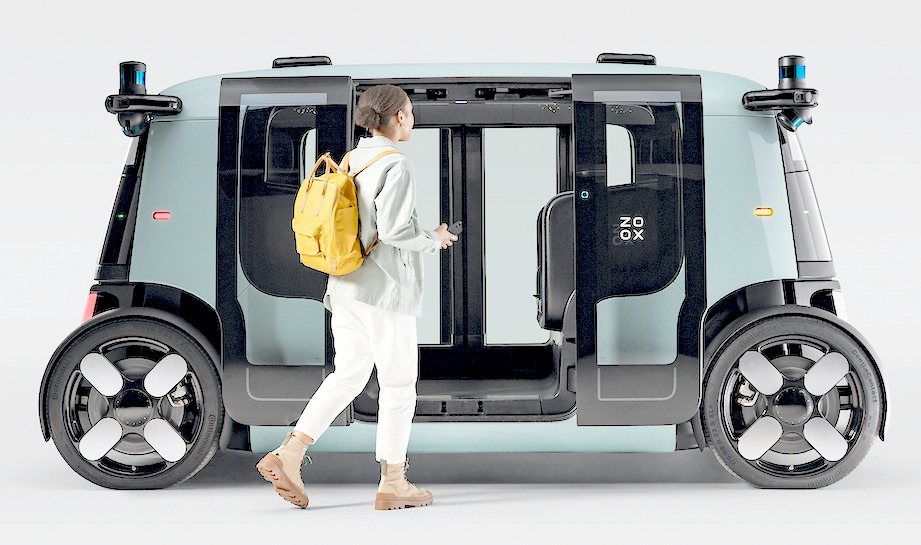 ZOOX - December 2020, the autonomous vehicle company that was acquired this year by Amazon, revealed this week the product of six years of work: A purpose-built self-driving vehicle designed to carry people — and someday maybe even packages — in dense urban environments.

The company's story has captured the attention of skeptics and supporters alike, perhaps because of its secretive nature and outsized mission. Unlike its rivals, Zoox is developing the self-driving software stack, the on-demand ride-sharing app and the vehicle itself. Zoox also plans to own, manage and operate its robotaxi fleet.
In the more advanced countries, laws have already been enacted to make provision for driverless vehicles and energy supplies for electric vehicles, but so far the infrastructure to supply energy for all those clean automobiles is sadly lacking.
PLEASE USE OUR SITE INDEX TO NAVIGATE THIS SITE OR SEE HOME