The lemon tree is much less hardy in its tolerance for cold than the orange tree and the area of its cultivation is therefore more restricted. Lemon culture has long been a commercial industry in Spain, Portugal, Italy, Sicily, and Corsica. At present, the leading producing countries are the United States, Italy, Spain, Argentina, Greece, and Turkey.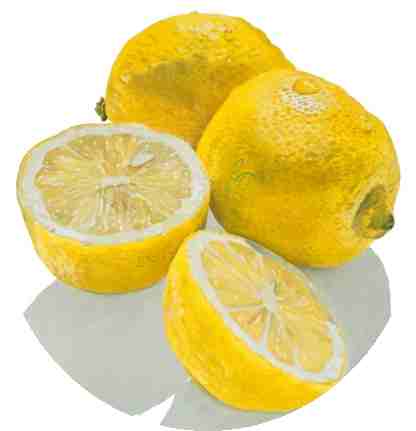 About one fourth of the world's lemons are grown in the United States, mostly in California. Until the cold wave of 1894 and 1895 destroyed its lemon industry, Florida was an important producer. Since that time the great development of lemon culture in the United States has been in the irrigated lands of southern and central California.

Lemons are cultivated in much the same manner and regions as oranges. The straggling branches of the lemon tree, however, are unlike the compact dense foliage of the orange tree. Also, the purplish flowers do not have the same agreeable fragrance of orange blossoms.

The lemon tree flowers continuously and has fruit in all stages of development most of the year. A tree may bear as many as 3,000 lemons annually. Most lemons ripen naturally in autumn and winter when market demand is low. Therefore the growers pick the lemons green and store them for sale in the spring and summer. The lemons are picked when they reach a satisfactory size and juice content.

In storehouses, the lemons are cured and ripened. The fruit shrinks a little; the skin becomes thinner and tougher and develops a silky finish. When the process is completed, the lemons are washed, dried, and sometimes wrapped. They can be kept in this condition for months.

The lemon is used in more ways than any other citrus fruit. The pulp yields juice containing citric acid. The lemon is a rich source of vitamin C. The juice is used in flavoring foods and drinks (Lemonade). About a third of the California production is processed as juice or concentrates. Lemon juice can also be used as a bleach in the printing of cotton fabrics. Lemon oil, or extract, is obtained from the rind. This extract is used in flavoring and in making perfume and some medicines. The rind can be cooked with sugar to make candied lemon peel. The lemon tree's scientific name is Citrus limon.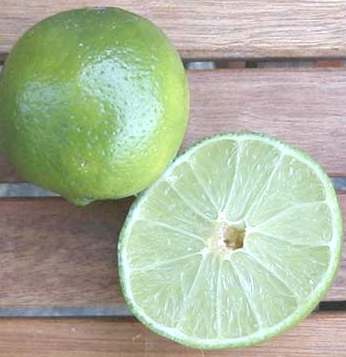 The demand for citrus fruits increased greatly after the 1890s when physicians found that people suffering from scurvy, a vitamin deficiency disease, could be cured by drinking the juice of oranges or other citrus fruits. Later, scientists discovered that the juice is beneficial because it is rich in vitamin C. It also contains some vitamin A, vitamin B1, and some of the minerals that the body needs.

Citrus fruits are native to southern China and Southeast Asia where they have been cultivated for approximately 4,000 years. In fact, the oldest Oriental literature includes stories about these fruits. The citron was carried to the Middle East sometime between 400 and 600 BC. Arab traders in Asia carried lemons, citrons, limes, oranges and shaddocks to eastern Africa and the Middle East between AD 100 and 700.

During the Arab occupation of Spain, citrus fruits arrived in southern Europe. From Europe they were carried to the New World by Christopher Columbus and Portuguese and Spanish explorers and were well known in Florida and Brazil by the 16th century. Superior varieties from Southeast Asia arrived in Europe with Portuguese traders in the 16th century. Mandarin oranges from southern China did not arrive in Europe and the New World until the 19th century. Grapefruit, which is probably a mutation from the shaddock, was discovered in the West Indies in the early 1700s. By the 1800s citrus fruits had been distributed worldwide by explorers and missionaries.

Nurserymen prepare young trees for the grove by budding or grafting a scion, or stem bud, onto a rooted seedling of a rootstock that has been selected for its resistance to soil diseases and to cold, or because it gives more and better quality fruit with the particular scion top. Citrus trees need a rich soil, so the ground is fertilized and a cover crop is sometimes harrowed into the soil. The trees begin to bear fruit anytime from three to six years after planting. Citrus trees may live as long as 150 years.
Insect pests and fungus diseases can attack the groves. The grower must spray the trees to prevent disease and pest damage. Among the pests are various scale insects. The ladybird beetle was imported from Australia to eat scale insects. Many other beneficial insect predators have been found in recent years. Pest control, now called pest management, uses a combination of natural beneficial predators, farming practices, and chemical sprays to reduce insect pests. Pest management has greatly reduced the amount of chemicals sprayed on citrus groves.
Charles Leiper Grigg was born in 1868 in Price's Branch, Missouri. As an adult, Grigg moved to St. Louis and started working in advertising and sales, where he was introduced to the carbonated beverage business.
By 1919, Charles Leiper Grigg was working for a manufacturing company owned by Vess Jones. It was there that Grigg invented and marketed his first soft drink called "Whistle".
LEMON LIME DRINKS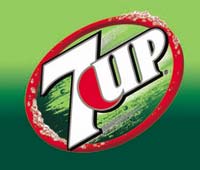 After a dispute with management, Charles Leiper Grigg quit his job (giving away "Whistle") and started working for the Warner Jenkinson Company, developing flavoring agents for soft drinks. Grigg invented then his second soft drink called called "Howdy". When he eventually moved on from Warner Jenkinson Co., he took his soft drink "Howdy" with him.
Together with financier Edmund G. Ridgway, Grigg went on to form the Howdy Company. So far, Grigg had invented two orange-flavored soft drinks. But his soft drinks struggled against the king of all orange pop drinks, "Orange Crush". "Orange Crush" grew to dominate the market for orange sodas.
Charles Leiper Grigg decided to focus on lemon-lime flavors and and by in October of 1929 he had invented a new drink called, "Bib-Label Lithiated Lemon-Lime Sodas".
The name was quickly changed to " 7 Up Lithiated Lemon-Lime" and then again quickly changed to just plain 7up.
7up merged with "Dr Pepper" in 1986.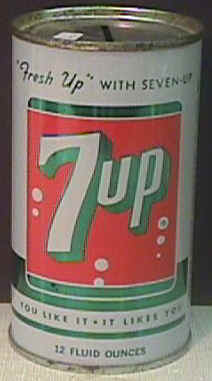 History of Pop Timeline of the entire history of soft drinks.
Introduction to Pop - The History of Soft Drinks
7up The official and really cool website for 7up.
7up Soda Display Vintage 7up bottles and display item
---
Solar Cola - a taste for adventure
We are looking for distributors in America, Australia, Canada, Europe, and Japan. The state of the Cola market globally and in the UK is ripe for a fresh quality brand, with excellent potential for growth. According to ResearchandMarkets.com the UK drinks market is worth an estimated £53.5 billion, representing a 7% share of total consumer spending. The global soft drinks market is roughly the same percentage of total consumer spending for developed countries.
Prospective investors in our company should consult their own independent investment advisers, and please note this information is provided for general guidance only. It is not a prospectus, but is provided in response to the number of requests we have received asking for more information
For all trade enquiries please contact: Nelson Kruschandl at:
Solar Cola UK or Solar Cola Exports
United Kingdom
+ 44 (0) 1323 831727
+44 (0) 7905 147709
---