NEW YORK, December 07 - LG Electronics said it has consolidated its $350 million global brand-and-product account at Publicis Groupe's Bartle Bogle Hegarty following a review.

London-based Bartle Bogle, which had emerged from the pack as the expected winner more than a week ago, will create a unified marketing communications across LG's various business units around the globe. Bartle Bogle will also take on lead assignments for LG's global brand "and for most of its product divisions," launching work in spring 2008, LG said in a statement.


LG's core divisions

LG's global brand-and-products business includes four core divisions: mobile communications, digital display (flat-panel TVs and monitors), digital media (computers and peripherals, audio equipment and video players) and digital appliances (air conditioners, washing machines and refrigerators).

The other contenders in the review were Publicis Worldwide, owned by Publicis Groupe, which also has a 49% stake in Bartle Bogle, and Omnicom Group's TBWA and DDB Worldwide. Saatchi & Saatchi was involved at an earlier stage but had a conflict due to its Sony Ericsson business.

A TBWA spokeswoman declined to comment and representatives for Publicis and DDB could not be immediately reached.

"Our goal is to make the strongest connection possible with our business partners and end-user consumers with LG's category-leading products and services," LG's recently named first CMO, Dermot Boden, said in a statement. "I look forward to working with BBH, our new agency partner, to achieve this objective."


Finding help for BBH

As part of its announcement, LG confirmed it is conducting two additional reviews, to hire its first worldwide media agency network and first global digital marketing partner, and is also looking at pairing Bartle Bogle -- which only has six offices around the world -- with a larger global network for local assignments. A decision is expected shortly.

Two Publicis units, Publicis Modem and MediaVest, are believed to be the front-runners in the digital and media reviews, respectively.

Earlier this year, the marketer awarded a global project for its digital display business to a team composed of Agency.com and TBWA.
NEW YORK - September 24, 2007
The competition for Dell's $760 million advertising account is down to two holding companies: WPP Group and Interpublic Group of Cos., according to executives familiar with the review.
The Dell business is one of the most desirable to go up for grabs in years.
Final pitches are set to take place in three weeks at the computer company's headquarters in Round Rock, Texas, executives said.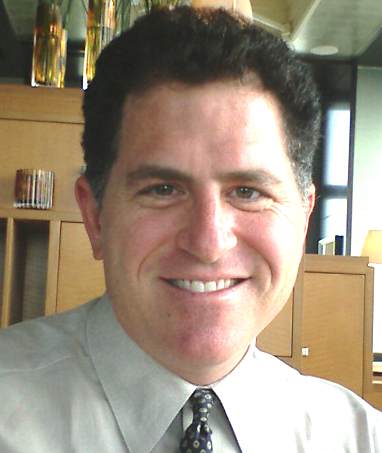 Michael Dell

War of the holding companies
News of Dell's review sparked an all-out holding-company war, with Omnicom Group, Publicis Groupe and Havas also competing to consolidate the account within their networks.
The Dell business is one of the most desirable to go up for grabs in years, even though the computer maker is asking the holding companies to create a client-specific structure to accommodate it. Revenue for the winning holding company has been estimated at $90 to $100 million.
A number of agencies currently work on Dell's massive account. Mother, an independent shop based in New York, currently handles creative on a project basis for Dell's Inspirion laptop, and Aegis' Carat handles media buying and planning in Europe, the Middle East and Africa. Omnicom's DDB, Chicago, handles enterprise marketing and business-to-business duties, sibling Prometheus handles media duties in North America and Interpublic's MRM handles direct marketing.

Dell Corporation is probably one of the biggest producers, supplying computer systems and laptops over the internet and by post. One of the drawbacks of such a system is that genuine and speedy customer support appears difficult to come by. Not so. I had a problem one day when I accidentally clicked on a site and downloaded a virus.
I needed to re-install from discs and could not lay hands on them. I contacted Dell, and within two days a complete set of discs arrived at my home address. Wonderful.
That was on my first laptop, an Inspiron. Later, I needed another machine and decided on one of the new Vostros. I made a mistake when ordering this machine. I asked for Windows Vista, not knowing the program was not compatible with several of my favourite applications. Again, I called Dell - and you guessed it, a set of Windows XP discs were in the post that day!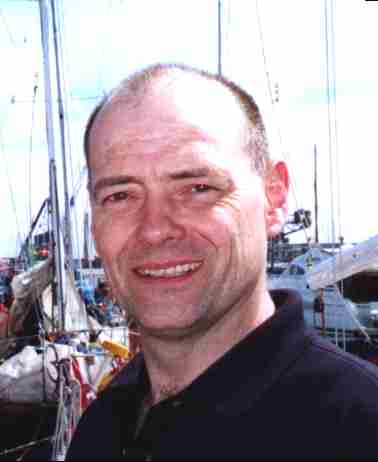 Computers, printers, TVs and other consumer electronics and accessories for you and your family.




We take your gaming experience as seriously as you do. XPS shows just how serious we are.




Shop computers, servers, printers, TVs and other electronics to power your small business.




Scalable enterprise solutions for businesses over 200 employees.




Special purchase programs and contracts for organizations.




Solve problems by using Dell's online tools.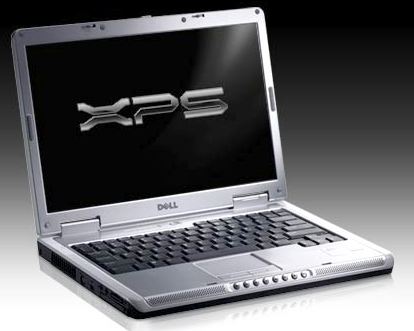 Superior mobile entertainment
If you need the power of a desktop and the portability of a notebook, then the InspironTM 9300 is the ideal choice. With powerful processors, your choice of Microsoft® Windows® XP operating system, great storage capability, a full range of PCI-Express x16 graphics options and a large, 17" wide-aspect screen, the 9300 lets you enjoy stunning 3D graphics and cinematic-quality DVDs. Perfect for digital video/image editing and music.
Intel® CentrinoTM Mobile Technology: up to Intel® Pentium® M Processor 770 (2.13 GHz, 2 MB L2 Cache, 533 MHz FSB) & Intel® Pro/Wireless 93000 (802.11b/g) wireless network connection
Genuine Windows® XP Home Edition

Genuine Windows® XP Professional

Genuine Windows® XP Media Center Edition 2005
Eye-catching 17" Dell wide-aspect displays deliver an impressive gaming and wide screen DVD viewing experience. You can choose between two resolutions - WUXGA (1920x9300) UltraSharpTM with TrueLifeTM or WXGA+ (1440x900). TrueLifeTM displays are designed to be brighter and have a higher contrast ratio than typical screens with anti-glare coatings
For more intensive 3D, Direct X 9.0® -compatible applications, you can choose between three PCI-Express x16 technology based graphics cards: ATI® MobilityTM Radeon® X300 with 64MB or 128MB of DDR video memory or the NVIDIA® GeforceTM Go 6800 with 256MB of DDR video memory
Lightweight desktop replacement design: the Inspiron 9300's starting weight of 3.59 kg (7.85 lbs) includes a 17" WXGA+ wide-aspect display, DVD drive and 6-cell battery
A stylish new Inspiron design, in artic silver and white, incorporating new design details such as a wide-aspect touchpad for improved ergonomics and convenient, front-access multimedia buttons to control volume and start, stop, play and forward to CD tracks or DVD chapters
Enhanced communications including integrated 10/100 Ethernet LAN card and a modem 56 Kbps for wired network access in the home or office. The Inspiron 9300 is also equipped with an Intel® PRO/Wireless 93000 (802.11b/g) network card which gives you the freedom to access your e-mail, the Internet - even your company network - anywhere you have access to a wireless network such as airports or hotels.
Integrated dual band antennae (2.4/5GHz) to support 802.11a/b/g wireless networking standards and Bluetooth® 2.0 wireless networking options
Complete expandability for peripheral & CE devices with 6 USB 2.0, DVI-D, VGA, Fire wire, & S-video Out (TV-Out) ports
InspironTM 9300

Superior widescreen multimedia notebook

InspironTM 9300

Widescreen Mobile Powerhouse

Includes VAT & Shipping

Includes VAT & Shipping

| | |
| --- | --- |
| Processor | |
| Intel® Centrino® Mobile Technology with Intel® Pentium® M Processor 740 (1.73GHz, 2MB L2 Cache, 533MHz FSB) & Intel® Pro Wireless 2200 (802.11b/g) | |

| | |
| --- | --- |
| Optical Drive | |
| Fixed Internal 8X DVD+/-RW Drive# | |

| | |
| --- | --- |
| Optical Drive | |
| Internal 8X DVD+/-RW Drive# | |

Includes VAT & Shipping

Includes VAT & Shipping
Name & Registered Office:
DELL CORPORATION LIMITED
MILBANKE HOUSE
WESTERN ROAD
BRACKNELL
BERKSHIRE RG12 1RD
Company No. 02081369


Status: Active
Date of Incorporation: 08/12/1986

Country of Origin: United Kingdom

Company Type: Private Limited Company
Nature of Business (SIC(03)):
3002 - Manufacture computers & process equipment

Accounting Reference Date: 31/01
Last Accounts Made Up To:

30/01/2004

(FULL)


Next Accounts Due: 30/11/2005
Last Return Made Up To:

11/12/2004


Next Return Due: 08/01/2006

Last Members List: 11/12/2004

Previous Names:
Date of change
Previous Name
15/09/2003
DELL COMPUTER CORPORATION LIMITED
24/06/1987
DELL TECHNOLOGIES LIMITED
24/02/1987
TAVISCROWN LIMITED
Branch Details
There are no branches associated with this company.
Oversea Company Info
There are no Oversea Details associated with this company.
Name & Registered Office:
DELL CORPORATION LIMITED
Company No. NF003643

Status :
Foreign Company (Northern Ireland)

For further information please contact:

Belfast Registry
Registrar of Companies
First Floor Waterfront Plaza
8 Laganbank Road
Belfast BT1 3BS
Tel: 08456048888

---
A taste for computing

Solar Cola - Good for you, good for the Planet
Pure cane sugar with real Kola and Guarana nuts