Robert Louis Stevenson wrote one of my all time favourite stories. I'm sure many of you will agree that Treasure Island has to be one of the best books of all time. As a child it inspired me, filling my head with pirates and riches. I verily boarded the Hispaniola myself.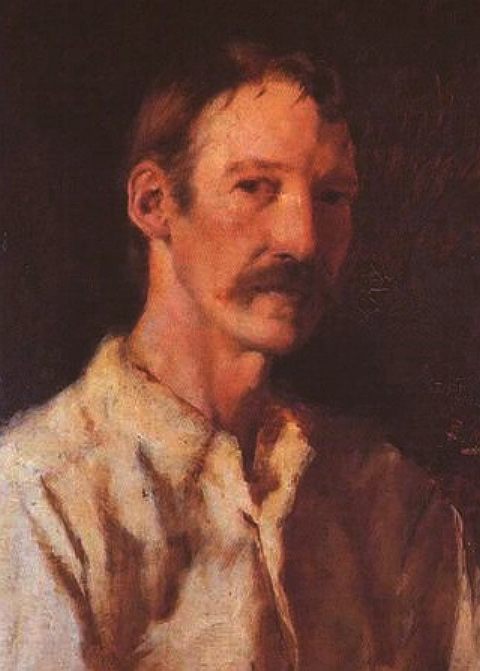 Robert Louis Balfour Stevenson (13 November 1850 – 3 December 1894) was a Scottish novelist, poet, essayist, and travel writer. His most famous works are Treasure Island, Kidnapped, and the Strange Case of Dr Jekyll and Mr Hyde - all brilliant stories stretching creativity to the max.

A literary celebrity during his lifetime, Stevenson now ranks among the 26 most translated authors in the world. His works have been admired by many other writers, including Jorge Luis Borges, Ernest Hemingway, Rudyard Kipling, Marcel Schwob, Vladimir Nabokov, J. M. Barrie, and G. K. Chesterton, who said of him that he "seemed to pick the right word up on the point of his pen, like a man playing spillikins."
EARLY WRITINGS & TRAVELS
In late 1873, on a visit to a cousin in England, Stevenson met two people who were to be of great importance to him, Sidney Colvin and Fanny (Frances Jane) Sitwell. Sitwell was a 34-year-old woman with a son, separated from her husband. She attracted the devotion of many who met her, including Colvin, who eventually married her in 1901. Stevenson was also drawn to her, and over several years they kept up a heated correspondence in which Stevenson wavered between the role of a suitor and a son (he came to address her as "Madonna"). Colvin became Stevenson's literary adviser and after his death was the first editor of Stevenson's letters. Soon after their first meeting, he had placed Stevenson's first paid contribution, an essay entitled "Roads," in The Portfolio.
Stevenson was soon active in London literary life, becoming acquainted with many of the writers of the time, including Andrew Lang, Edmund Gosse, and Leslie Stephen, the editor of the Cornhill Magazine, who took an interest in Stevenson's work. Stephen in turn would introduce him to a more important friend. Visiting Edinburgh in 1875, he took Stevenson with him to visit a patient at the Edinburgh Infirmary, William Ernest Henley. Henley, an energetic and talkative man with a wooden leg, became a close friend and occasional literary collaborator, until a quarrel broke up the friendship in 1888. Henley is often seen as the model for Long John Silver in Treasure Island.

In November 1873 Stevenson's health failed, and he was sent to Menton on the French Riviera to recuperate. He returned in better health in April 1874 and settled down to his studies, but he returned to France several times after that. He made long and frequent trips to the neighbourhood of the Forest of Fontainebleau, staying at Barbizon, Grez-sur-Loing, and Nemours and becoming a member of the artists' colonies there, as well as to Paris to visit galleries and the theatres. He did qualify for the Scottish bar in July 1875, and his father added a brass plate with "R.L. Stevenson, Advocate" to the Heriot Row house. But although his law studies would influence his books, he never practised law. All his energies were now spent in travel and writing. One of his journeys, a canoe voyage in Belgium and France with Sir Walter Simpson, a friend from the Speculative Society and frequent travel companion, was the basis of his first real book, An Inland Voyage (1878)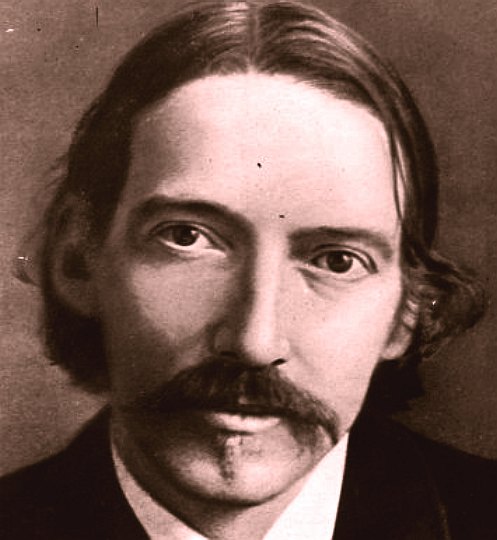 THE PACIFIC TRIP
In June 1888 Stevenson chartered the yacht Casco and set sail with his family from San Francisco. The vessel "plowed her path of snow across the empty deep, far from all track of commerce, far from any hand of help." The sea air and thrill of adventure for a time restored his health, and for nearly three years he wandered the eastern and central Pacific, stopping for extended stays at the Hawaiian Islands, where he spent much time with and became a good friend of King Kalākaua. He befriended the king's niece, Princess Victoria Kaiulani, who also had a link to Scottish heritage. He spent time at the Gilbert Islands, Tahiti, New Zealand and the Samoan Islands. During this period he completed The Master of Ballantrae, composed two ballads based on the legends of the islanders, and wrote The Bottle Imp. He witnessed the Samoan crisis.
He preserved the experience of these years in his various letters and in his In the South Seas (which was published posthumously), an account of the 1888 cruise which Stevenson and Fanny undertook on the Casco from the Hawaiian Islands to the Marquesas and Tuamotu islands. An 1889 voyage, this time with Lloyd, on the trading schooner Equator, visiting Butaritari, Mariki, Apaiang and Abemama in the Gilbert Islands, (also known as the Kingsmills) now Kiribati. During the 1889 voyage they spent several months on Abemama with the tyrant-chief Tem Binoka, of Abemama, Aranuka and Kuria. Stevenson extensively described Binoka in In the South Seas.

One particular open letter from this period stands as testimony to his activism and indignation at the pettiness of the "powers that be", in the person of a Presbyterian minister in Honolulu named Rev. Dr. Charles McEwen Hyde. During his time in the Hawaiian Islands, Stevenson had visited Molokai and the leper colony there, shortly after the demise of Father Damien. When Dr. Hyde wrote a letter to a fellow clergyman speaking ill of Father Damien, Stevenson wrote a scathing open letter of rebuke to Dr. Hyde. Soon afterwards, in April 1890, Stevenson left Sydney on the Janet Nicoll for his third and final voyage among the South Seas islands.

While Stevenson intended to write another book of travel writing to follow his earlier book In the South Seas, it was his wife who eventually published her journal of their third voyage. (Fanny misnames the ship as the Janet Nicol in her account of the 1890 voyage, The Cruise of the Janet Nichol.) A fellow passenger was Jack Buckland, whose stories of life as an island trader became the inspiration for the character of Tommy Hadden in The Wrecker (1892), which Stevenson and Lloyd Osbourne wrote together. Buckland visited the Stevensons at Vailima in 1894.
MODERN RECEPTION

Stevenson was a celebrity in his own time, but with the rise of modern literature after World War I, he was seen for much of the 20th century as a writer of the second class, relegated to children's literature and horror genres. Condemned by literary figures such as Virginia Woolf (daughter of his early mentor Leslie Stephen) and her husband Leonard, he was gradually excluded from the canon of literature taught in schools. His exclusion reached a height when in the 1973 2,000-page Oxford Anthology of English Literature Stevenson was entirely unmentioned; and The Norton Anthology of English Literature excluded him from 1968 to 2000 (1st–7th editions), including him only in the 8th edition (2006).
The late 20th century saw the start of a re-evaluation of Stevenson as an artist of great range and insight, a literary theorist, an essayist and social critic, a witness to the colonial history of the Pacific Islands, and a humanist. Even as early as 1965 the pendulum had begun to swing: he was praised by Roger Lancelyn Green, one of the Oxford Inklings, as a writer of a consistently high level of "literary skill or sheer imaginative power" and a co-originator with H. Rider Haggard of the Age of the Story Tellers. He is now being re-evaluated as a peer of authors such as Joseph Conrad (whom Stevenson influenced with his South Seas fiction), and Henry James, with new scholarly studies and organisations devoted to Stevenson. No matter what the scholarly reception, Stevenson remains popular worldwide. According to the Index Translationum, Stevenson is ranked the 26th most translated author in the world, ahead of fellow nineteenth-century writers Oscar Wilde and Edgar Allan Poe.

MANUSCRIPTS

Half of Stevenson's original manuscripts are lost, including those of Treasure Island, The Black Arrow and The Master of Ballantrae. Stevenson's heirs sold Stevenson's papers during World War I; many Stevenson documents were auctioned off in 1918.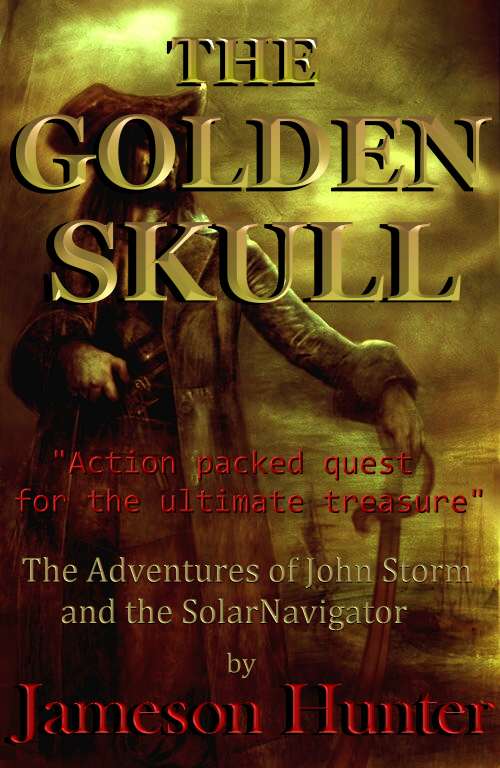 New energy drinks for performers
.. Thirst for Life
330ml Earth can - the World in Your Hands