Alec Baldwin (born Alexander Rae Baldwin III on April 3, 1958 in Massapequa, New York) is an Academy Award-nominated, Screen Actors Guild Award-winning, and a Golden Globe Award-winning American actor. The eldest of the Baldwin brothers, Alec Baldwin has starred in many movies and TV shows such as 30 Rock, and has hosted Saturday Night Live 13 times.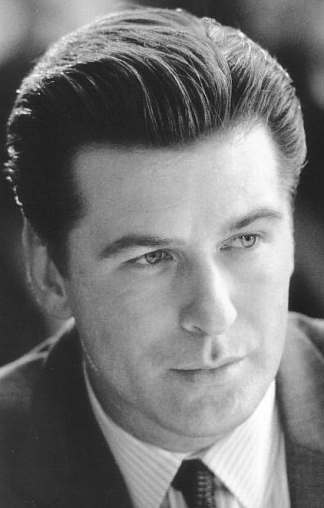 Alec Baldwin
Biography
Early life
Baldwin was born in Massapequa, New York, to parents Alexander Rae Baldwin II and Carol Newcomb Martineau. His brothers are Daniel, Stephen, and William Baldwin, all of whom are actors; he also has two sisters, Jane and Elizabeth. The Baldwin siblings attended Alfred G. Berner High School in Massapequa, Long Island. Alec (Class of 1976) and Daniel (Class of 1979) played football there under Coach Bob Reifsnyder, who is in the College Football Hall of Fame.
Baldwin is frequently described as Irish American, though his background includes English, Irish, and German ancestry on his father's side and distant French and Canadian ancestry on his mother's. His maternal grandmother was born in Nova Scotia; his Irish ancestry comes from his paternal great-grandmother, Helen Irene McNamara.
When Baldwin was young, he worked as a busboy at the famous New York City disco Studio 54. Baldwin attended George Washington University from 1976 to 1979, where he was known as "Alex." After losing a student body president election, he transferred to New York University to study acting at the Lee Strasberg Theatre Institute under Elaine Aiken and Geoffrey Horne. He then returned to NYU in 1994 and graduated with a BFA that year.
The other Baldwin brothers, Daniel Baldwin (Homicide: Life on the street), William Baldwin (Backdraft), and Stephen Baldwin (The Usual Suspects) all followed him in becoming well-known actors.
Film and television career
Baldwin's first major role was as Billy Aldrich on the daytime soap The Doctors from 1980 to its cancellation in 1982. In the fall of 1983, he starred in the short lived series Cutter to Houston. He shot to stardom co-starring on Knots Landing as the preacher son of Julie Harris and spent most of the 1980s appearing in television series, before turning to film in 1986, making his film debut with a minor role in She's Having a Baby. In 1988, he appeared in Beetlejuice and Working Girl. Both of these films were box office successes that raised his profile.
After appearing in several other supporting roles, Baldwin starred as Jack Ryan in The Hunt for Red October, which grossed over $100 million after its release in March 1990. However, he turned down reprising the role in subsequent Tom Clancy movies. Instead, the Jack Ryan character was portrayed by Harrison Ford in Patriot Games and Clear and Present Danger, and has since been played by Ben Affleck in The Sum of All Fears.
Baldwin subsequently had several notable roles in early 1990s films. His role in the beginning of Glengarry Glen Ross is considered by many to be the best performance of an ensemble cast that included Jack Lemmon and Al Pacino. In 1991, he met his future wife Kim Basinger on the set of the critically panned The Marrying Man. He appeared opposite Basinger again in The Getaway, a 1994 remake of the 1972 film of the same name. He also played the part of Lamont Cranston AKA The Shadow in the 1993 movie by the same name.
Baldwin's late 1990s roles varied in terms of critical and box office reception, and included several thrillers, such as The Edge, The Juror (opposite Demi Moore) and Heaven's Prisoners. He has shifted more toward roles as a character actor, including his Academy Award nominated turn in 2003's The Cooler and working with director Martin Scorsese and Leonardo DiCaprio in both The Aviator and The Departed among other roles.
He is also a voice actor, working in the films Final Fantasy: The Spirits Within and Thomas the Tank Engine and Friends.
Baldwin has hosted Saturday Night Live 13 times as of November 2006. He is reportedly one of only two people (the other being Christopher Walken) who have standing invitations to host the show whenever they want.
Baldwin has been nominated for an Emmy Award five times (see below) but has yet to win:
1996: Outstanding Lead Actor in a Miniseries or Special, for Tennessee Williams' A Streetcar Named Desire

2001: Outstanding Miniseries, for Nuremberg (as producer)

2002: Outstanding Supporting Actor in a Miniseries or Special, for Path to War

2005: Outstanding Guest Actor in a Comedy Series, for Will & Grace

2006: Outstanding Guest Actor in a Comedy Series, for Will & Grace
He wrote an episode of Law & Order entitled Tabloid, which aired in 1998.
Baldwin also stars in the NBC sitcom 30 Rock alongside Tina Fey; the show debuted in the fall of 2006. He won a Golden Globe and Screen Actors Guild award for his work on this show.
In 2001, Baldwin directed and starred in an all-star version of The Devil and Daniel Webster with Anthony Hopkins, Jennifer Love Hewitt and Dan Aykroyd. This film has yet to be released, however. The film became an asset of a federal bank fraud trial in 2003, where financial investor Jed Barron, of Las Vegas, was convicted of bank fraud while financing the movie. The film's producer, David Glasser, was also under investigation. The film eventually was acquried by producer Bob Yari and his company. In 2007 the Yari Film Group announced it would give the film, now titled Shortcut to Happiness a theatrical release in the spring. Starz also announced they had acquired pay TV rights for the film.
Slated for 2007, Alec Baldwin will star opposite Sarah Michelle Gellar in the romantic comedy, Suburban Girl.
Big Line scenes
Baldwin has had several bits of monologue immortalized for their impact. Popular among his more remembered quotes:
"ice cream scoop" monologue (Dr. Jed Hill in Malice)

"I AM God" monologue (Dr. Jed Hill in Malice)

"Coffee is for closers...." dialogue (Blake in Glengarry Glen Ross (film)).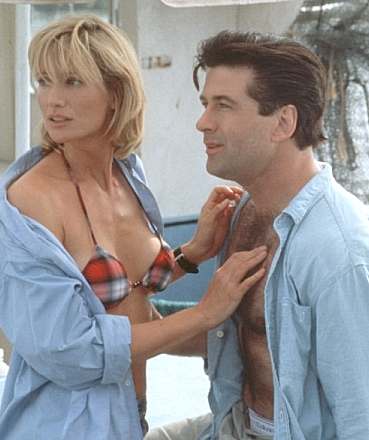 Alec Baldwin in Heaven's Prisoners
Stage career
Baldwin made his Broadway debut in 1986, in a revival of Joe Orton's Loot alongside theatre veterans Zoe Wanamaker, Zeljko Ivanek, Joseph Maher and Charles Keating. This production closed after three months.
His other Broadway credits include Caryl Churchill's Serious Money with Kate Nelligan and a highly acclaimed revival of Tennessee Williams' A Streetcar Named Desire which garnered him a Tony Award nomination for Best Actor. This production also featured Jessica Lange, Amy Madigan, Timothy Carhart, James Gandolfini, and Aida Turturro. Baldwin would receive an Emmy Award nomination for the television version of the production, in which both he and Lange reprise their roles. That version featured John Goodman and Diane Lane.
In 1998 Baldwin starred in the title role of "Macbeth" at the Public theater alongside Angela Bassett and Liev Schreiber. The production was directed by George C. Wolfe.
In 2004, Baldwin starred in a revival of the play Twentieth Century with Anne Heche.
On June 9, 2005, he appeared in a concert version of the Rodgers and Hammerstein musical South Pacific at Carnegie Hall. He starred as Luther Billis, alongside Reba McEntire as Nellie and Brian Stokes Mitchell as Emile. The production was taped and telecast by PBS on April 26, 2006.
In 2006, Baldwin made theatre news in Roundabout Theatre Company's Off-Broadway revival of Joe Orton's Entertaining Mr. Sloane. He locked horns with co-star Jan Maxwell who quit the show early because of Baldwin's admitted outbursts due to the temperature in the theatre.
Criticism
He was criticized by Jack Valenti, Rush Limbaugh, and Brit Hume for his appearance on Late Night with Conan O'Brien on December 11, 1998, eight days before President Bill Clinton was to be impeached. In an outburst that Baldwin later referred to as a "parody," a claim supported by the supplemental oxygen prop that Conan administers at the end of the clip, Baldwin said that "if we were in another country... we would stone Henry Hyde to death and we would go to their homes and kill their wives and their children. We would kill their families". Baldwin later apologized to Hyde for his remarks and NBC has promised never to re-air the show. (A video of the outburst can be seen here [1])
In 2000, an interview with Basinger appeared in the German magazine Focus, in which the actress allegedly said that Baldwin promised to leave the United States if George W. Bush beat Al Gore for the presidency. This statement provoked a great deal of controversy for both Baldwin and Basinger. He was chastised by Florida governor Jeb Bush and had to temporarily shut down his website due to what he described as hundreds of "hideous and graphic" writings from "political extremists whose only goal is to harass and disrupt." Baldwin claimed he never heard of Focus and that Basinger was never interviewed, although subsequently he did admit the interview took place. He has stated that he never threatened to leave the United States and believed he might be confused with director Robert Altman, who did indeed make a vow to leave the United States if Bush was reelected. As Snopes.com has shown, no actual quote has ever been published showing that Baldwin in fact made the controversial promise. Baldwin said, "I think my exact comment was that if Bush won it would be a good time to leave the United States. I'm not necessarily going to leave the United States."[2][3]
After an October 11, 2006 New York City plane crash, it was reported in the tabloid paper the New York Post that Baldwin was seen arguing with an NYPD officer for not letting him cross at a cordoned off area of the crash site. The report went on to say Baldwin was later seen in a nearby lounge loudly berating a hostess for not speaking English. Baldwin's publicist offered an explanation, saying that Baldwin was on his way to a taping of the Howard Stern radio program, and was simply asking the officer for directions, and would never ever make fun of someone's English. Baldwin later stated that the story was "ridiculous." [4][5]
Baldwin, a political liberal, has always had an active interest in politics and is frequently rumored to be a candidate for public office. He recently revealed in a British magazine interview that he plans to leave acting in a few years to pursue a career in politics. He has recently called Vice President Dick Cheney a terrorist, and claimed that "he terrorizes our enemies abroad and innocent citizens here at home indiscriminately." He later recanted this statement, saying that Cheney was not a terrorist but rather "a lying, thieving oil whore and a murderer of the U.S. Constitution"
Baldwin has continued to level strong criticisms at the Bush Administration on his blog labeling Bush a "trust fund puppet" and Cheney a "constitution hating sociopath" and a "hate-filled maniac". Baldwin talked about the harm he believes Bush did to democracy by comparing the presidential election of 2000 to the September 11, 2001 attacks: "I know that's a harsh thing to say, perhaps, but I believe that what happened in 2000 did as much damage to the pillars of democracy as terrorists did to the pillars of commerce in New York City." [6]
Baldwin and commentator Bill O'Reilly have been in a number of conflicts. Despite their political differences, however, Baldwin stated on his blog after an interview with O'Reilly, that he "was aggressive, but was a gentleman throughout", and also called O'Reilly a "talented broadcaster." Baldwin, however, also referred to O'Reilly's employer, Fox News Channel, in the same blog post as "Roger Ailes' Luftwaffe/Looney Bin news operation."
On March 26, 2006, Baldwin guest-hosted Brian Whitman's talk show on WABC radio in New York. During the show, conservative talk show hosts Sean Hannity and Mark Levin called the show and were heard on air. Both Hannity and Levin confronted Baldwin about his previous comments about Vice-President Cheney and Rep. Hyde. During the conversation, Hannity accused Baldwin of not appearing on his show as agreed, and Baldwin replied that he would never do Hannity's show.
After Hannity accused him of attacking the president in a time of war, Baldwin attempted to move on to the next caller. Hannity interrupted, saying "you don't tell the truth." Baldwin responded by calling Hannity "a no-talent whore." The conversation turned into a series of verbal taunts among Hannity, Levin and Baldwin. According to the actor, Whitman made no attempt to assist Baldwin or curtail the call, so Baldwin walked out of the studio. On March 28, according to Baldwin, WABC President and General Manager Tim McCarthy telephoned him to "apologize for Sean's attacks."
When a New York Times interviewer asked Baldwin what public office he would consider running for, he replied:
"If I ever ran for anything, the thing I would like to be is governor of New York... That's what I hate about Arnold Schwarzenegger. His only credentials are that he ran a fitness program under some bygone president...I'm Tocqueville compared to Schwarzenegger." When asked why not be governor of California, Baldwin replied: "Then I would have to live in California. And who wants to live in California?"[7][8]
Baldwin serves on the board of People for the American Way.
Relationship with Kim Basinger and daughter Ireland
Alec Baldwin's marriage to Kim Basinger came to end in 2000, when they officially separated. A year later, Basinger filed for divorce in Los Angeles Superior Court. The ensuing divorce proceedings and custody battle have been a source of fodder for tabloid reporters, who have republished allegations by Basinger that she was physically and emotionally abused during the course of their marriage, and counter-claims by Baldwin's attorneys denying Basinger's charges and stating that Basinger had any number of untreated mental problems, including alcoholism.
In March 2004, Baldwin and Basinger agreed to share custody of their daughter Ireland. The judge presiding over the case issued a gag order, requiring Baldwin and Basinger to avoid commenting publicly about the case.
On April 11, 2007, Baldwin's 11-year-old daughter failed to answer a pre-arranged phone call from him. Baldwin proceeded to leave a hostile 2 and a half minute voicemail message for her in which he said:
"I'm going to let you know just how I feel about what a rude little pig you are. You are a rude thoughtless little pig. I don't give a damn that you're 12 or 11 years old, or that you're a child, or that your mother is a thoughtless pain in the ass who doesn't care about what you do."
He further told his daughter, "You don't have the brains or the decency as a human being" and that he was "going to fly out for the day just to straighten your ass out." [9]
The voicemail was posted on the celebrity Web site TMZ.com on April 19, 2007, and widely reported throughout the world. Baldwin subsequently apologized for losing his temper, stating, "I have been driven to the edge by parental alienation for many years." [10] In the wake of this controversy, Baldwin requested to be released from his contract with NBC; however, this request was denied. [11]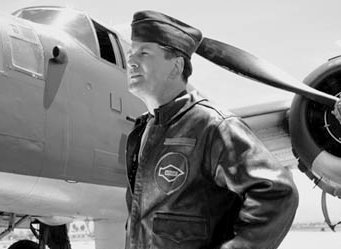 Alec Baldwin in Pearl Harbour
FILMOGRAPHY
"Law & Order" (1 episode, 1998)
... aka Law & Order Prime (USA: informal title)
- Tabloid (1998) TV Episode (story)

---
The truth behind Alec Baldwin's 'rude little pig' attack on daughter, 11
A gleaming cavalcade of blacked-out people carriers pulls up presidential-style at the gates of a smart private school in a moneyed Los Angeles suburb and disgorges a contingent of shades-wearing security men.
Then, when these bodyguards - some of whom carry small, handheld video cameras - are in position, the door of one vehicle opens and a child, pole-thin and deathly pale, emerges into the California sunshine.
She disappears inside, accompanied by her ever-present minders.
Even at this school, which plays host to the pampered offspring of some of Hollywood's most glittering names, it is a highly unusual scene.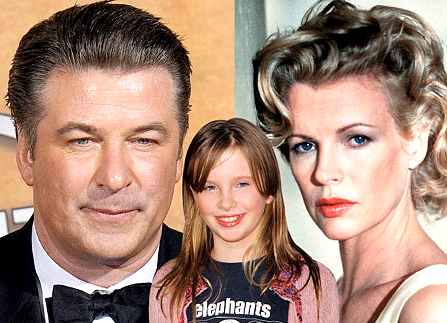 Alec Baldwin's (left) alleged tirade against his daughter Ireland (centre)
is latest round in bitter feud with ex-wife Kim Basinger (right)
And what makes this tableau - witnessed earlier this week by her bemused school friends - all the more bizarre is that the 11-year-old in question needs this protection (if her famous mother is to be believed) not from a lunatic celebrity stalker or kidnapper, but from her actor father, Alec Baldwin.
In recent days, this has been the disturbing reality of the school run for Ireland Baldwin as the bloody custody battle between her Oscar-winner mother, Kim Basinger, and her former husband plumbs new and unspeakable depths.
Basinger, the star of LA Confidential, called in the beefcake protection team last week after 49-year-old Baldwin left a vituperative rant on the answerphone of their daughter for daring not to be at home when he rang to speak to her during one of their court-sanctioned weekly conversations.
In the shocking tape - suspiciously leaked to a showbusiness website - a raging Baldwin (the star of The Aviator and The Departed) brands his daughter a "rude, thoughtless little pig".
Alec Baldwin may quit acting over 'rude pig' comment to daughter
"You don't have the brains or the decency as a human," he spits.
"I don't care that you're 12 years old, or 11 years old, or that you're a child, or that your mother is a thoughtless pain in the ass who doesn't care what you do as far as I am concerned.
"Once again, I have made an ass of myself trying to get to a phone. You have humiliated me for the last time with this phone."
But it was his sign-off to the two minute 12 second tirade - his threat to fly from his home in New York to Los Angeles to "straighten out" his daughter - that prompted Basinger to act.
In an exclusive interview with the Mail, Kim's father, Don Basinger, said: "The problem is that violence and anger are part of Alec Baldwin's make-up. He can't control his temper and you can't tell what someone like that is going to do.
"On the tape, he said he was coming to 'straighten' Ireland out. He was very threatening and Kim brought in the bodyguards because she has to protect her daughter.
"A father can just go to a school and pick a kid up. I don't think Alec is a danger, but sometimes people do things and regret their actions later. Kim is worried about her daughter."
So worrying was the anger in ex-alcoholic Baldwin's diatribe that a judge temporarily banned him from access to the daughter he and 53-year-old Miss Basinger have fought over since their highly acrimonious divorce five years ago.
Even so, given the level of hostility between them, few in Hollywood are under any illusion that the actress will seek to use his outburst to her advantage (hence the over-the-top presence of those bodyguards).
And how ironic, given the latest turn in this blacker-than-black farce, that it is the 91/2Weeks star herself who faces jail at a forthcoming hearing over 12 counts of alleged contempt of court.
Baldwin claims that she has continually ignored a series of court orders granting him visiting rights to Ireland.
If, as is still a distinct possibility, she is found guilty and sentenced to the maximum two months in jail, it would be into the care of her aggressive father that the schoolgirl would be placed while her mother is in prison.
Pity, then, poor Ireland - or "Addie, as she is known to her warring parents - in this mess as she plays hostage to the bloated egos of her mother and father.
So dire has the relationship between the stars become that Baldwin even recently had to seek a court order so he could take Ireland to the premiere of one of his movies.
Meanwhile, Miss Basinger is said to have waited until the ex-husband she hates was out of the country before having her baptised.
When Baldwin sees his daughter every first and third weekend of the month, plus alternate birthdays and Christmases, the pair must, a judge has ruled, be accompanied at all times by a female carer appointed by the Los Angeles Superior Court.
Also, phone calls with her father, who lost his battle for full-time custody in 2004, are strictly timed and limited (hence his anger when she was not there when he called).
Unsurprisingly, perhaps, in this climate of loathing, Baldwin's friends this week accused Miss Basinger (who can still command fees such as the million-dollar contract she signed this week with cosmetic company Coty) of leaking the tape of his phone call to force him to drop the contempt charges against her.
At the same time, in a cynical attempt to redeem himself in the eyes of an American public shocked by the virtual round-the-clock television broadcasts of the recording, Baldwin went on TV this week to make an emotional mea culpa and blamed his outburst on being barred from seeing his daughter by his ex-wife.
"Obviously, calling your child a pig or anything else is inappropriate. I apologise to my daughter for that," he said.
"There's nothing wrong with being frustrated or angry about the situation. But as people often do, I took it out on the wrong person."
He also dramatically announced that he was quitting the smash hit NBC sitcom 30 Rock, for which he received a Golden Globe earlier this year, and pledged to give up acting to devote his time to the issue of "parental alienation".
What was hardly surprising in this tawdry saga was that he also used the occasion to promote his tell-all book, A Promise To Ourselves, about the bloodiest of Hollywood divorces, which is due out later this year.
Equally predictable was that the U.S. network - desperate not to lose him from its ratings-winning comedy - rejected his offer of resignation.
Meanwhile, Baldwin's lawyer, Vicki Greene, who says Basinger "has so contaminated this child she now doesn't even want to be with her father", has launched yet more legal proceedings to discover who leaked the explosive recording.
His legal team claims Basinger has a "pathological need" to distance Ireland from her father.
One court petition claims: "Over and over, she demonstrates that her resentments are more precious to her than the emotional well-being of her child."
For her part, the actress, who fell for Baldwin on the set of The Marrying Man in 1990, denies any involvement in the voicemail message being released to the media.
Her father told the Mail she believes the tape, which was made on April 11 when the actor called his daughter at 10.30pm from a Manhattan restaurant, was released by a member of court staff after Kim supplied it as evidence in a bid to get a restraining order against Baldwin.
Don Basinger said: "Kim had to present it and from then on she was not in control. It could have leaked out from the courthouse or somewhere.
"Kim wouldn't release that tape knowing it would hurt Ireland. How could she want to hear somebody calling her daughter a pig over and over again on TV?"
What is beyond question, however, is that both parties - who announced earlier this year they had put their battles behind them for the sake of their daughter - are still seemingly content to make poor Ireland cannon fodder in their increasingly dirty war.
It had once been so different.
The handsome Baldwin and the former Playboy centrefold became Hollywood's hottest couple after their lavish 1993 beachside wedding in the fashionable Hamptons, outside New York.
But even before the birth of Ireland, their only child, in October 1995, Hollywood was already awash with rumours about their turbulent relationship.
Basinger, who had gained a reputation as a prima donna on the set of her movies, was said to live in fear of her husband's violent rages.
At the height of her fame, she suffered terrifying panic attacks and locked herself away for six months at a time in their home as the agoraphobia that had plagued her as a child returned with a vengeance.
Baldwin, meanwhile, was already renowned for his incendiary temper, and he was forced to pay the medical bills of a photographer he was accused of attacking for trying to take a picture of them with their baby.
He was also seen humiliating his wife in public with a ferocious verbal barrage in front of embarrassed patrons at a Long Island coffee shop.
Twice-married Kim finally fled their home in 2000, five years after going bankrupt - the result of being sued for backing out of an agreement to play the role of a woman whose limbs are amputated by her mad lover in the weird movie Boxing Helena.
As their divorce and custody battle over their daughter sank into vitriol, Kim branded her ex a "tin-pot tyrant", called him "Saddam Hussein" and said she fantasised about him dying. Baldwin hit back, accusing her of being a "black widow".
Certainly, Baldwin's notorious hair-trigger temper has shown no signs of cooling.
Last year, his leading lady quit the off-Broadway play Entertaining Mr Sloane in disgust after revealing that his volatile behaviour had left her fearing for her "physical safety, mental health and artistic integrity".
Acclaimed stage actress Jan Maxwell said she locked herself in her dressing room because of his frequent temper tantrums, which included him punching his fist through a wall because the theatre was too hot.
Then the Left-wing Baldwin had to apologise after describing U.S. Vice President Dick Cheney as a "terrorist" and "hate-filled maniac".
Basinger, meanwhile, has been told by the court to submit herself to "psychological evaluation", after she sacked a state-appointed therapist whom she accused of taking his side.
All of which has been watched in horror by Don Basinger, who is divorced from Kim's mother, Ann.
He told the Mail this week: "I know Alec loves Ireland and I'm sure she loves her father, but this has little to do with Ireland - it's all about bitterness.
"Alec is a generous and kind man in many ways, but he has a flaw - he can't control his temper. He needs to get some help.
"Ireland is in the same situation as Kim was before the divorce. She is uncomfortable in his presence. She is suffering verbal abuse and that can be just as bad and damaging as violence.
"She's witnessed his outbursts many times and I don't think a child could ever forget what he said on that tape.
"She was with me two weeks ago and she is handling it well. It's hard to get into the mind of a child, but she's very mature and strong.
"Kim just wants to safeguard her child. The courts have nothing to do with it. Protecting her daughter comes first - regardless of the consequences, even if that involves going to jail or leaving the country.
"I think Ireland can reconcile with her father. He and Kim need to communicate. This has been going on for five years and they have each spent a fortune on lawyers.
"In the end, they will realise that what they are doing is not productive and nothing has changed. Then I think they will say 'let's cool it and stop this'. I pray that will happen."
Wise words, but not, one suspects, enough for Hollywood's most selfish battling exes to call a truce for the good of the child they claim to love.
PAUL SCOTT - 28th April 2007
http://www.dailymail.co.uk/pages/live/articles/news/news.html?
LINKS and REFERENCE
Alec Baldwin at the Internet Movie Database

Alec Baldwin at the Voice Chasers Database

Performance Working in the Theatre seminar video at the American Theatre Wing, April 2003
A - Z FILMS INDEX
A - Z ACTORS INDEX
---
A taste for adventure capitalists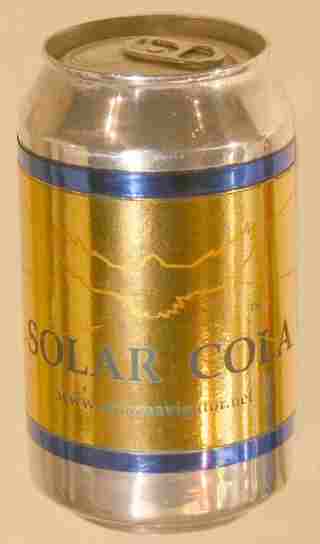 Solar Cola - a healthier alternative