This spacious 50' x 20' cabin sits on the edge of a 1 1/2 acre lake full of course fish, set in 17 1/2 acres of private meadow and woodland, nearby to the village of Old Heathfield.
The cabin sleeps four in two double rooms and there is a large sofa & mattress available for additional youngsters to bed down who can also pitch a tent in the grounds.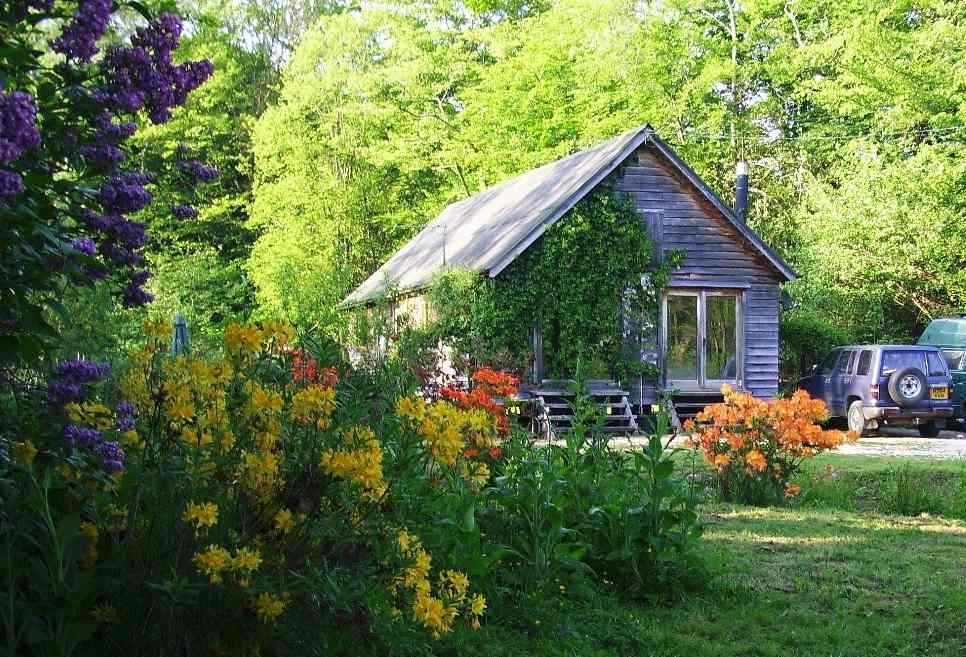 The Cabin exterior
This is a private cabin with all the usual refinements of every day living including a bathroom. There is a wood burning fire with logs available if the evenings should get chilly. You can fish and swim in the lake. This location is about freedom to make your film and get those shots without undue hassles.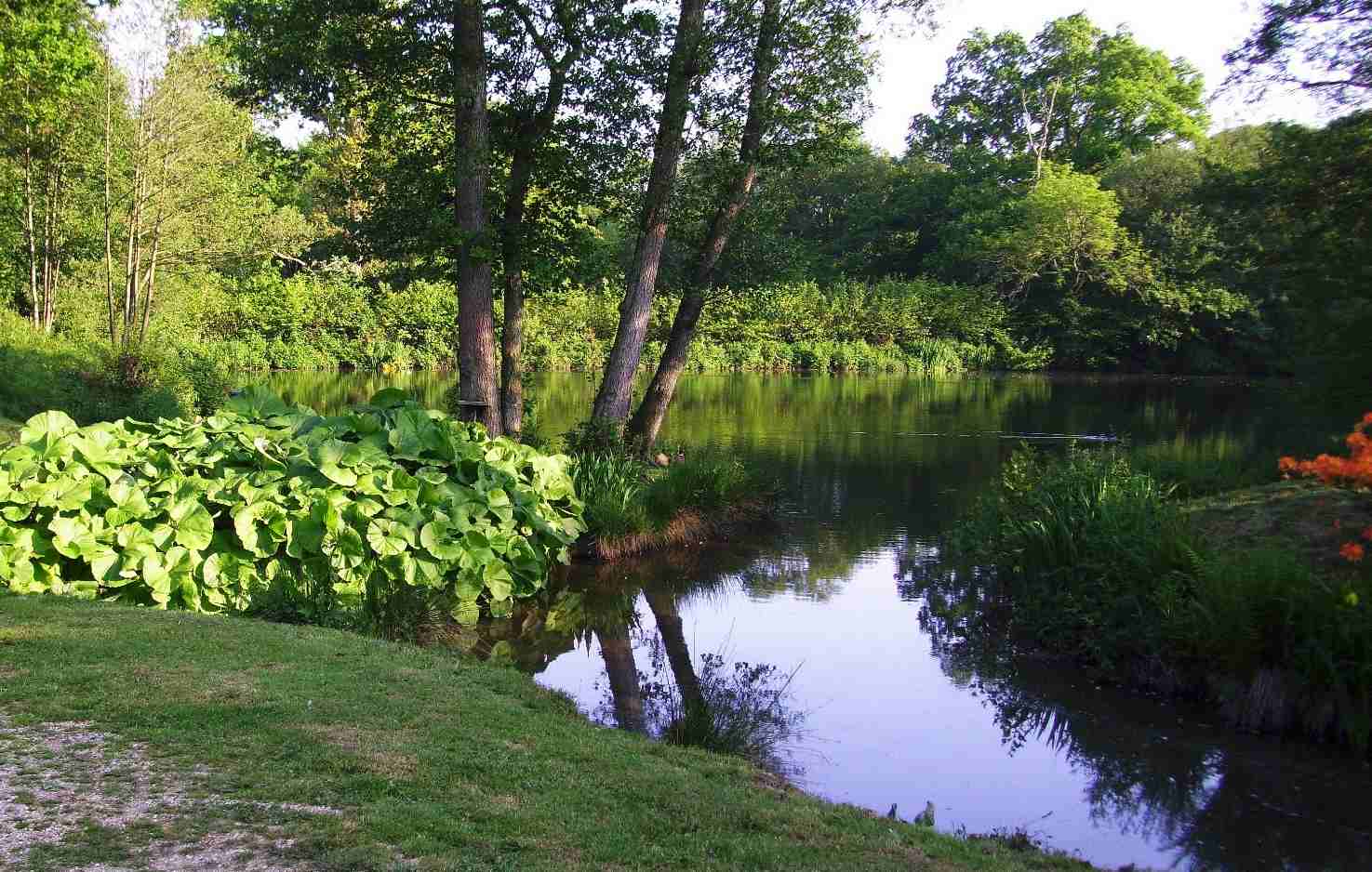 Stream feeding the lake
Unfortunately, dogs are not allowed as the wildlife (duck and pheasants) comes to the door to be fed titbits.
Heathfield town centre is 1 1/2 miles away with a full range of shops and two supermarkets and we have two superb local public houses, one (The Star Inn, Old Heathfield) within walking distance.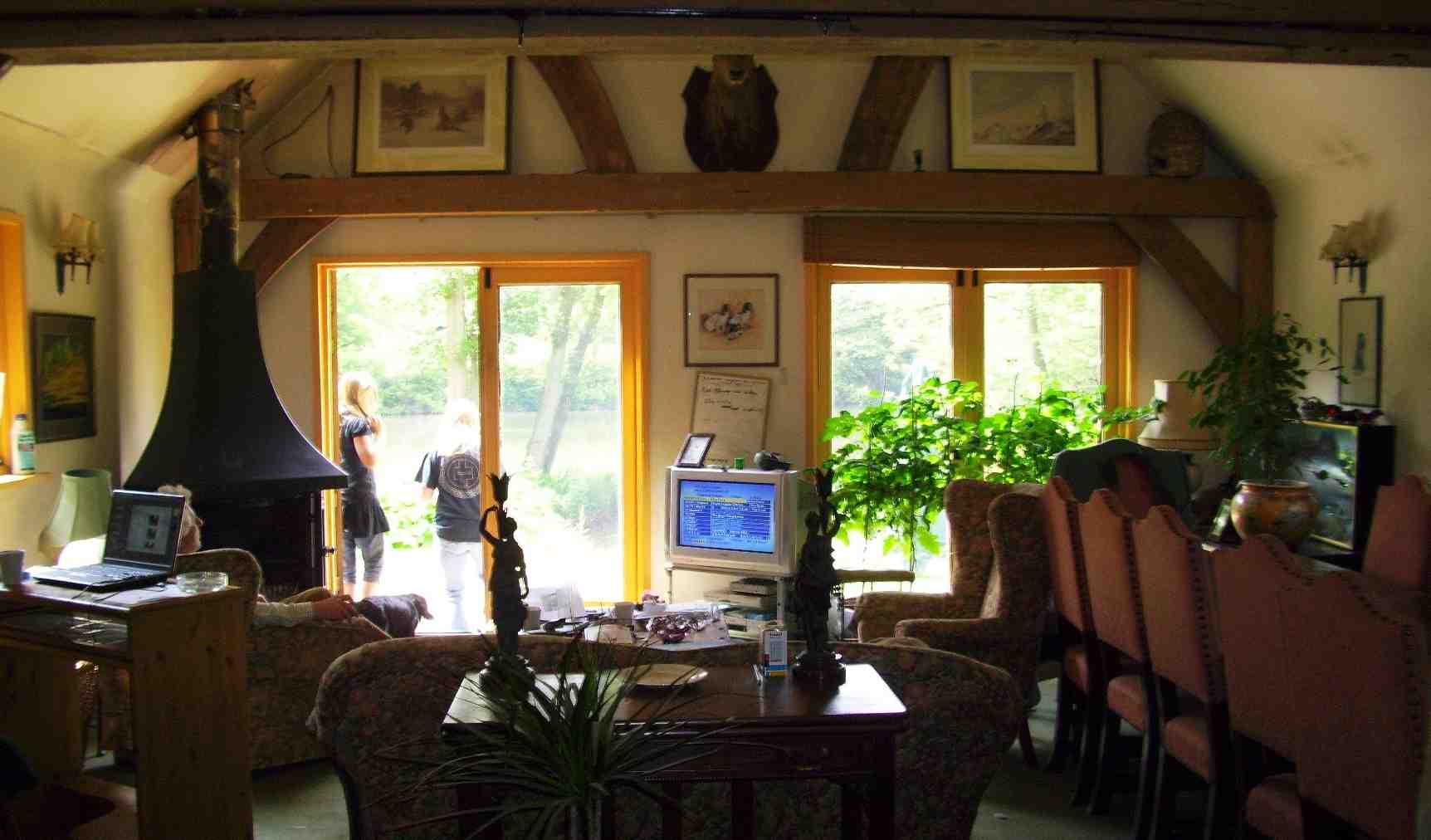 View from cabin to lake
Distance from major towns: Brighton 28 miles - Tunbridge Wells 17 miles - Eastbourne 17 miles - Uckfield 10 miles.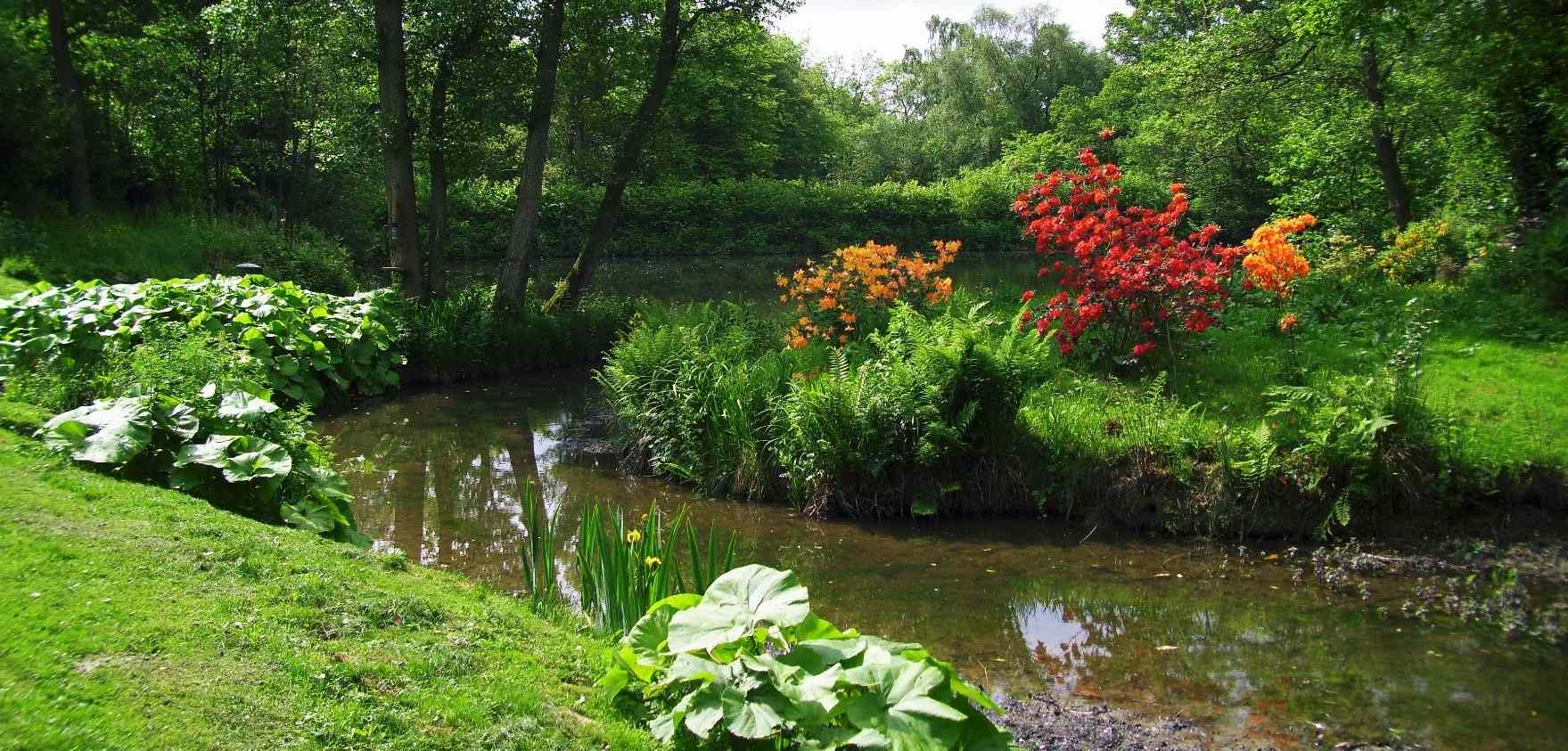 Stream in bloom, leading to the lake
This is a very peaceful film location for country period dramas, advertisements, with ample facilities for film crews for overnight accommodation if required. The lake has been used for filming recently.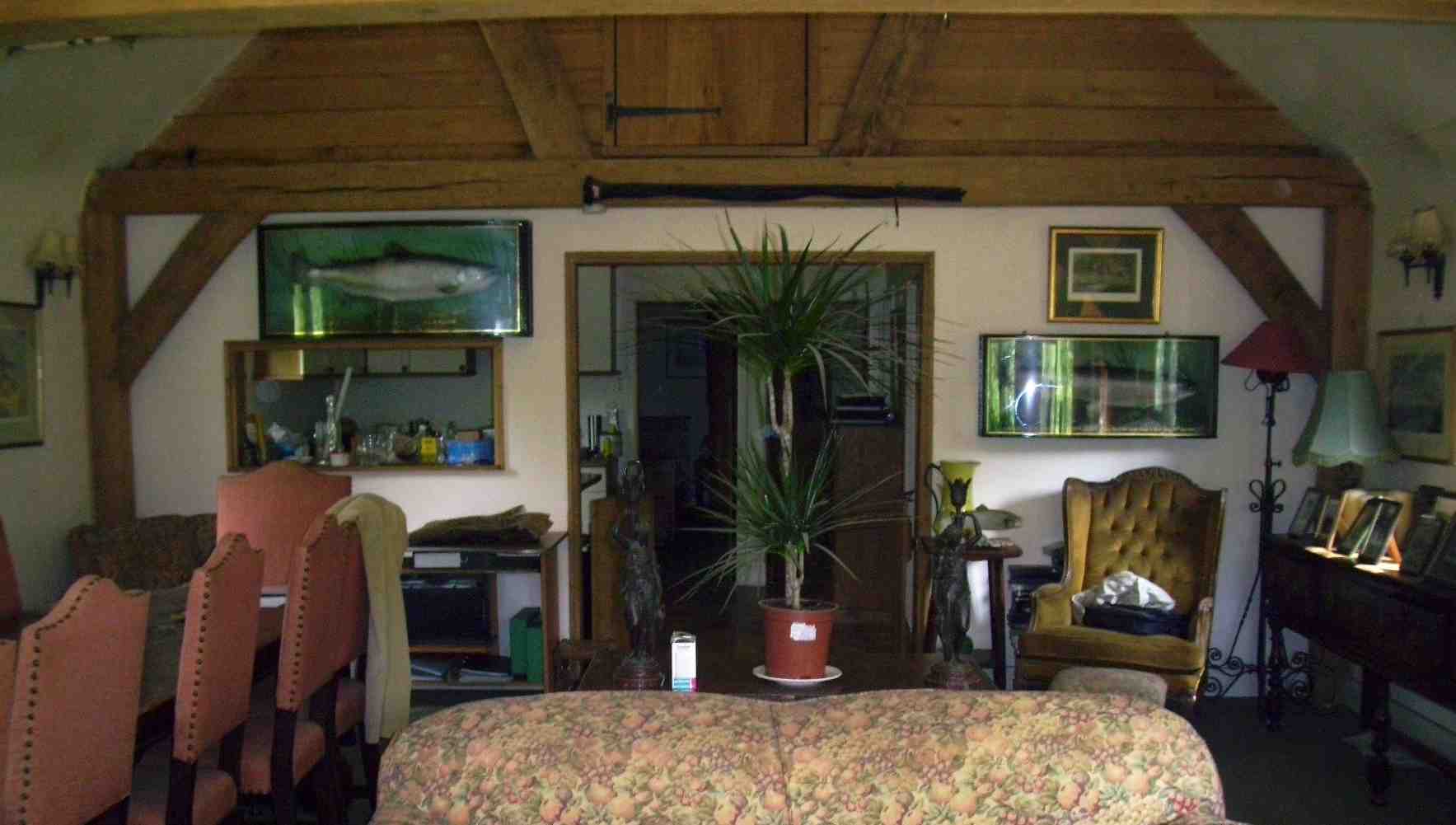 Cabin lounge 26' x 20'
If you wish to enquire about availability, or would like to come and see the cabin and lake, please telephone: +44 (0) 1435 867178 when full directions will be given.
Alternatively, email: wigginstrust @ hotmail . co . uk
LINKS:
FLY CASTING TUITION ON THE LAKE IS ALSO AVAILABLE
HOLIDAY CABIN RENTAL