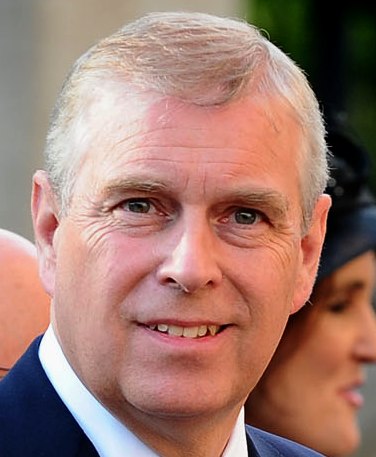 Andrew (former) Duke of York
According to many media reports, it is alleged that the former prince had sex with Virginia Giuffre when she was a minor, aged 17, in New York, and raped the teenager in London, where she claims she was trafficked by Jeffrey Epstein and Ghislaine Maxwell and forced to have intercourse with the then Duke of York. Though, Ghislaine Maxwell denies those charges, and may be seeking a re-trial and/or appeal in the US.
What this right 'Royal' sex scandal has highlighted, is the absurdity of the present dysfunctional constitutional monarchy, continuing to have a place in British politics, where they clearly cannot keep their house in order.
It is high time for a referendum, and a written constitution to replace the present corruption stemming from a country that appears to sell honours and welcome investment from drug money, with London being the laundering capital of the world.
Unfortunately for Andrew, he has said a number of things in an interview with Emily Maitliss for the BBC, that tend to undermine his reliability as a witness. No doubt this has annoyed Queen Elizabeth II, as his mother, with Louis Mountbatten of Burma, also having been accused of being a paedophile, and with Prince Charles, next in line to the throne, despite being overly fond of alcohol, already 71 years of age (2022), and also subject to investigation for honours in return for bailing out his Scottish village.
Perhaps it is again time to abolish the monarchy with a referendum as to how this might work, while also being fair to Elizabeth Mountbatten-Windsor and her family. It seems to us like the monarchy is again up shit creek without a paddle. They have shown us that in a modern democracy, a family aught not be given the reins to a country by simple inheritance, when they have no qualifications in administration or economics, to warrant risking a country is such fashion. It may be irresponsible to suggest that a whole nation should be at the mercy of the dalliances of individuals who are not accountable to the electorate for their many failings. For example, where Boris Johnson lied to the Queen, and she failed to sack him.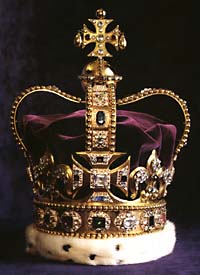 St Edward's Crown, 1661
THE MONARCHY RESTORED

In 1649, following the execution of King Charles I and the abolition of the monarchy, almost every piece of the existing English regalia was sold off or melted down. Only four items of the ancient coronation regalia - 3 swords and the Coronation Spoon - were to find their way back into the collection after the restoration of the monarchy.
For over 600 years kings and queens of England have stored crowns, robes and other valuable items of ceremonial regalia at the Tower of London. Since the 17th century, at least, this collection has been known as the 'Crown Jewels' and has been shown to visitors to the Tower.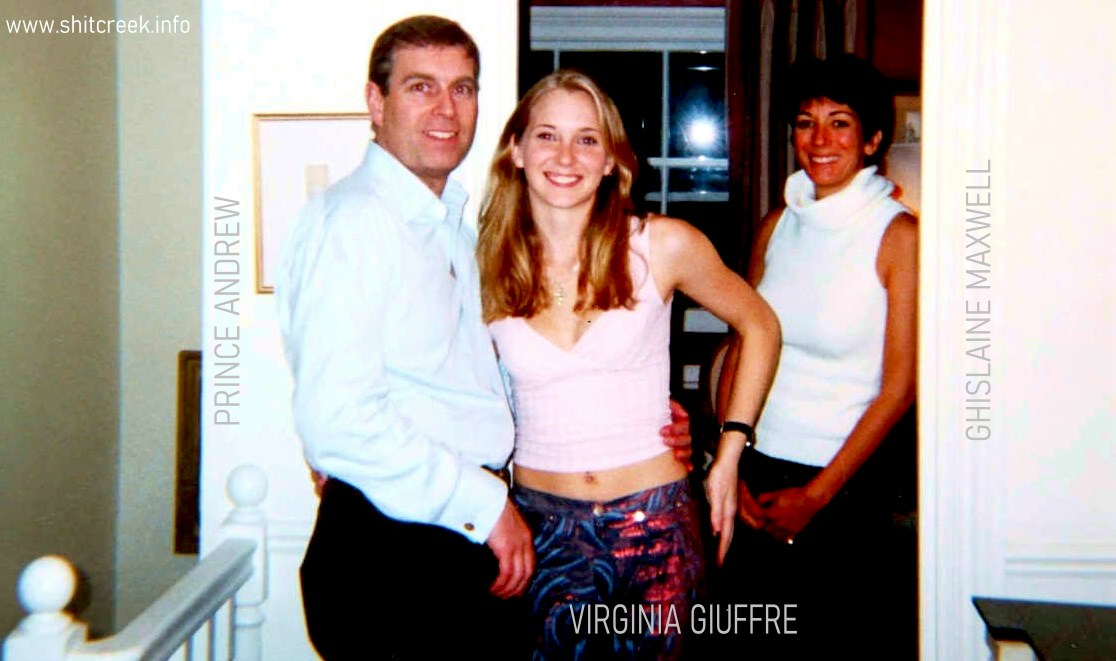 Further information about the Crown Jewels can be found in the Official Crown Jewels Guidebook.
Andrew - Anne - Catherine - Charles - Dianna - Edward
Elizabeth - Harry - Philip - William - Zara