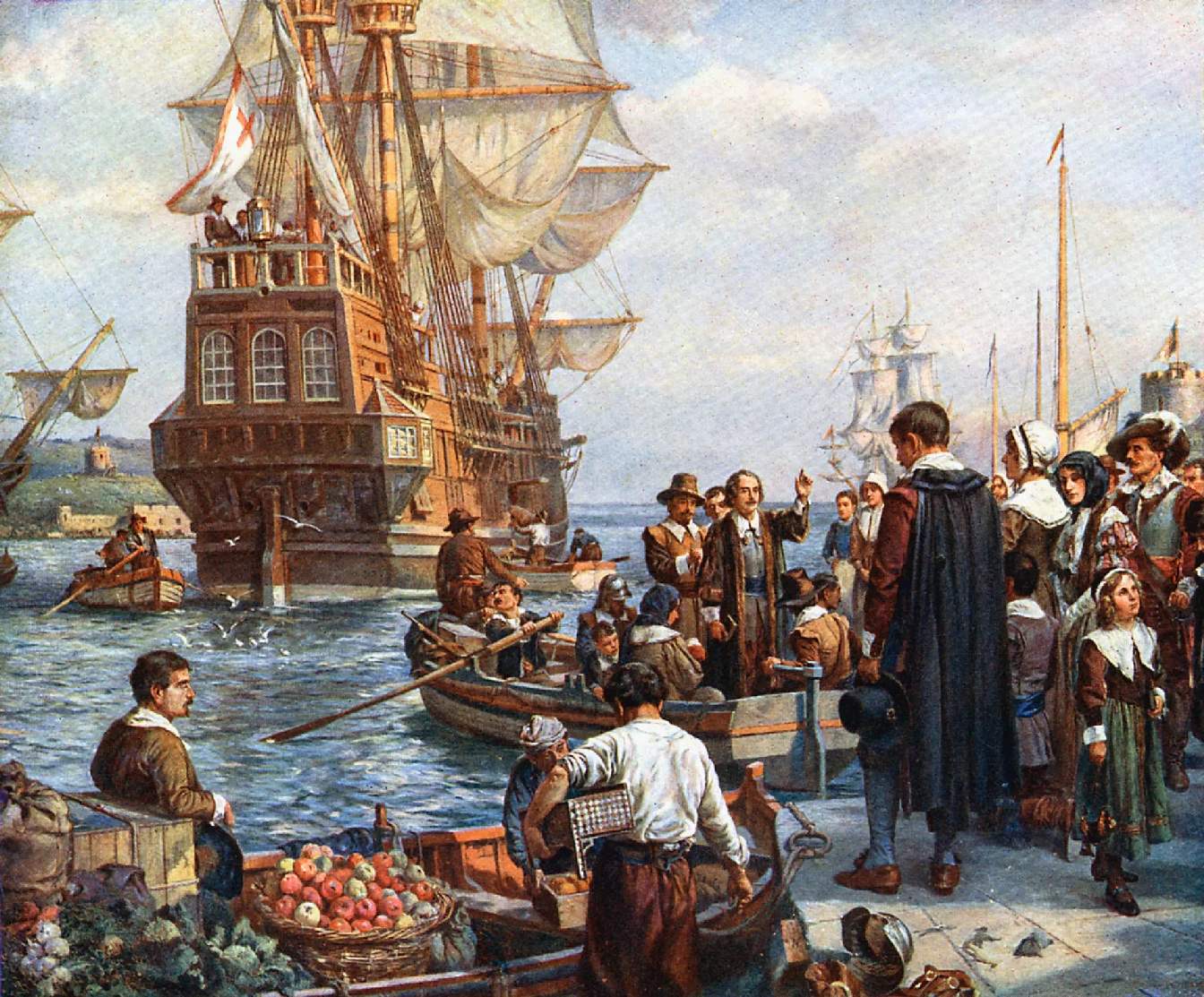 Mayflower painting under sail from Devon, Plymouth
Departure:

The Mayflower left Plymouth, England on September 6, 1620 carrying 102 passengers, including 3 pregnant women and a crew of unknown number.

Arrival:

The Mayflower crew sighted land off Cape Cod on November 9, 1620 and first landfall was made November 11, 1620

Distance and time:

The voyage from Plymouth, England to Plymouth Harbour is about 2,750 miles, and took the Mayflower 66 days.

Births and Deaths:

Elizabeth Hopkins gave birth to a son which she named Oceanus. After the Mayflower had arrived and was anchored in Provincetown Harbour off the tip of Cape Cod, Susanna White gave birth to a son, which she named Peregrine (which means "one who has made a journey").
The Mayflower then sailed across the bay and anchored in Plymouth Harbour. There, Mary Allerton gave birth to a stillborn son. One passenger died while the Mayflower was at sea--a youth named William Butten, a servant-apprentice to Dr. Samuel Fuller. The death occurred just three days before land was sighted. One Mayflower crew member also died at sea, but his name is not known.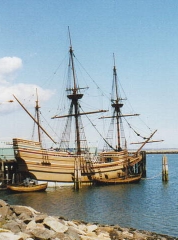 ACIDIFICATION - ADRIATIC - ARCTIC - ATLANTIC - BALTIC - BERING - CARIBBEAN - CORAL - EAST CHINA
ENGLISH CH - GOC - GULF MEXICO - INDIAN - MEDITERRANEAN - NORTH SEA - PACIFIC - PERSIAN GULF - SEA JAPAN
STH CHINA - PLASTIC - PLANKTON - PLASTIC OCEANS - SEA LEVEL RISE - UNEP


MARITIME HISTORY
GENERAL HISTORY