In a Sussex tavern one Friday late, I was transfixed by a vision of beauty that has remained with me ever since. Though the wine was flowing and the music lively, my mind was clear on this. By chance I learned the name of this lovely creature to be Emma, which surprised me not one bit and especially so after considering that below.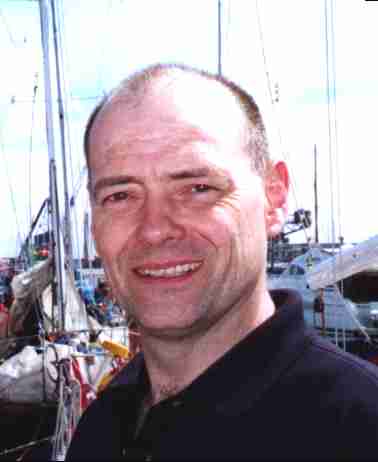 Captivated
Indeed, I am as one with Horatio as from time to time and increasingly so, I think on her fondly and with much affection so, that I am incomplete without that pleasant memory returning again and again to nourish my soul and brighten my day. I would not wish any less on any other person captivated so, though it sometimes grieves me that I cannot find this lady and make her mine forever, yet I live in hope.
MEANING:
Meaning: Whole; complete.
Meaning: Whole. Complete. Universal. All-embracing. Old German 'ermin' or 'irmin', meaning universal. Famous bearer: 1960s television character Emma Peel in 'The Avengers'; Lady Emma Hamilton, mistress to Lord Horatio Nelson.
Expanded Meaning:

Healer of the universe : Teutonic

Very intelligent, broadminded and a good listener. You are an ideas person, with a wonderful creative imagination who is always seeking practical applications to apply this to. Your intelligence means that you have great potential for business success if you can apply some discipline and caution. You enjoy sensual pleasures and with a natural restless nature and liking for adventure life is rarely dull with you around.

The boy's and girl's name Emma is pronounced EM-ah. It is of German origin, and its meaning is "whole, complete." Literary: title character of the Jane Austen novel "Emma."
Actress/writer Emma Thompson; singer Emmylou Harris.
Emma has 3 variant forms: Emmajean, Emmalee and Emmy.
For more information, see also related names Amelia, Emmaline and Ima. Search for names similar to Emma starting with Em-, Emm-, Emma- or ending with -ma, -mma, -emma.
Emma is a very popular female first name, ranking 134 out of 4275 for females of all ages in the 1990 U.S. Census. Emma is a very popular surname, ranking 27744 out of 88799 for people of all ages in the 1990 U.S. Census.
Babies Named Emma
The chart above illustrates how many babies were named Emma for every one million births in the U.S., by decade.
Emma as a name for girls has been one of the 1,000 most popular names in the United States every decade since 1880. This makes it a classic in our book, which means while it may see its ups and downs, it's certainly not a new name.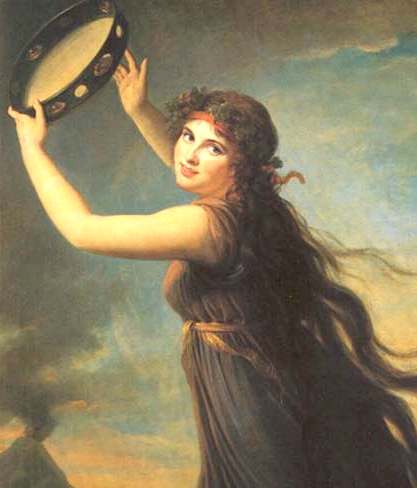 Lady Emma Hamilton
Emma, Lady Hamilton (April 26, 1765 – January 16, 1815) is best remembered as the mistress of Lord Nelson. She was born Emma Lyon in Cheshire, England, the daughter of a blacksmith, and was brought up at Hawarden. She later changed her name to Emma Hart.
By 1782 she was already very well known in London society, having been taken from a brothel "into keeping" as the mistress of several men, and as the model of the "Goddess of Health" for James Graham, a Scottish "quack" doctor. It was rumoured that she had had a child by a "patron", Sir Harry Featherstonehaugh, named Emma Carew, who was sent to live with her grandmother in Wales, where she remained the rest of her life.
She lived with Charles Francis Greville, a young gentleman who was deeply fond of her, but whose family responsibilities and financial need for a good marriage were inconsistent with his continuing such a flagrant relationship. He sent her to Naples to learn to be a lady as the mistress of his uncle, Sir William Hamilton, a diplomat, in return for Sir William's payment of Greville's debts. Sir William was equally smitten with the lady's charms, and they married on September 6, 1791 at St. George's, Hanover Square, London.
She became a close friend of Queen Marie Caroline, wife of Ferdinand I of Naples, as a result of which she met Nelson in 1793, who was to gather reinforcements against the French. He returned to Naples five years later a living legend. However, Nelson's adventures had prematurely aged him: he had lost an arm, most of his teeth, and was afflicted by coughing spells. Emma reportedly fainted when she saw him. Still, she nursed him under her husband's roof, and arranged a party with 1,800 guests to celebrate his 40th birthday. Their relationship seems to have been tolerated, and perhaps encouraged, by the elderly Sir William, who showed nothing but admiration and respect for Nelson, and vice-versa.
Emma gave birth to Horatia Nelson Thompson on January 3, 1801 at Merton Place, a farm in Norfolk. Sir William died in 1803 and thereafter Emma lived openly with Nelson in a small house in Merton (South London).
After Nelson's death in 1805, Emma quickly exhausted the inheritance she had received from Sir William, and by 1813, she was deeply in debt. In spite of Nelson's status as a national hero, the instructions he left to the government to care for Emma were ignored. She died of alcoholism in Calais in 1815.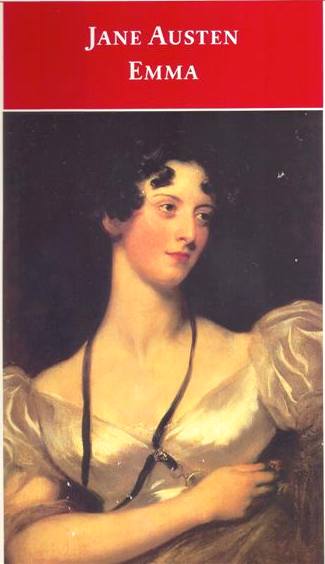 Emma by Jane Austen
Emma is also a comic novel by Jane Austen, first published in 1816, about the perils of misconstrued romance. The main character, Emma Woodhouse, is described in the opening paragraph as "handsome, clever, and rich" but is also rather spoiled. Prior to starting the novel, Austen wrote, "I am going to take a heroine whom no-one but myself will much like."
Plot Summary
Emma Woodhouse is a handsome, clever, rich young woman in Regency England. She lives with Mr. Woodhouse, her father, and has — as the novel begins — just attended the marriage of Miss Taylor, her old governess. Having introduced Miss Taylor to her future husband Mr. Weston, Emma finds that she rather likes matchmaking. Emma tries to match her new friend, Harriet Smith (a sweet but simple girl of seventeen of unknown parentage) to the local minister, Mr. Elton; this plan backfires when it turns out that Mr. Elton aspires to greatly better himself by marrying Emma— not, as she had mistakenly thought, the poor and socially inferior Harriet. After Emma turns down his proposals, Mr. Elton goes on holiday. Harriet fancies herself heartbroken, though Emma does her best to convince Harriet that Mr. Elton (who will reveal himself to be more and more arrogant and pompous as the story continues) is beneath them both.
An interesting development for Emma is the arrival in the neighbourhood of Frank Churchill, the stepson of her ex-governess, whom she has never met but in whom she has a long-standing interest. Mr Elton returns with a vulgar wife who becomes part of Emma's social circle, even though the two women loathe each other. Another newcomer is Jane Fairfax, the reserved but beautiful niece of Emma's impoverished neighbour, the loquacious Miss Bates (another comical character who serves to lighten the scene). Emma envies Jane for her musical skills. Jane had lived with Miss Bates until she was nine, but Colonel Campbell, a friend indebted to her father for seeing him through a life-threatening illness, then welcomed her into his own home, where she became fast friends with his daughter and received a first-rate education. On the marriage of Miss Campbell, Jane returned to her relations to prepare to earn her living as a governess. In her eagerness to find some sort of fault with Jane — and also to find something to amuse her in her pleasant but dull village — Emma concocts a fantasy that Jane fancied Miss Campbell's husband, Mr. Dixon, and that it is for this reason she has returned home, rather than going to Ireland to visit them. This suspicion is further fuelled by the arrival of a piano for Jane from a mysterious, anonymous benefactor. Emma confides her suspicions to Frank, who encourages them.
The plot becomes quite complex as Emma tries to persuade herself to fall in love with Frank because everyone believes they make a very handsome couple. Emma initially imagines that she is in love with him, but ultimately decides that he would suit Harriet better after an episode where Frank saves her protegée from a band of gypsies. During this time, Mrs. Weston wonders if the Woodhouse's old, close friend, the bachelor Mr. George Knightley, the older brother of Mr. John Knightley who is married to Emma's sister Isabella, might have feelings for Jane. Emma promptly decides that she does not want him to marry anyone, but instead of considering why she reacts so strongly against the notion, she justifies it by saying that she did not want anyone other than her nephew Henry to inherit the family property. Having fallen out with Mr Knightley over an unintended insult to Miss Bates, she recognises serious failings in herself and sets out to heal the rift. Around this time, it becomes known that Jane and Frank have been secretly engaged for almost a year. When Harriet reveals that she thinks Mr. Knightley may be in love with her, jealousy forces Emma to realize that she loves him herself. Shortly thereafter, Mr. Knightley proposes to her, and the novel ends with their marriage.
New energy drinks for adventure capitalists
Solar Red | Solar Crush | Solar Cola | Solar Citrus | Solar Spice