Sugababes are a UK girl group formed in London, UK, in 1998. They have so far released 15 singles that have reached worldwide top 40 charts, including four UK number one singles. They have also had three UK top five albums — Angels With Dirty Faces in 2002, Three in 2003 and the Number 1 album Taller in More Ways in 2005. They won at the Brit Awards for 'Best British Dance Act' in 2003, and were nominated twice for Best British Single - "Overload" in 2001 and "Push The Button" in 2006.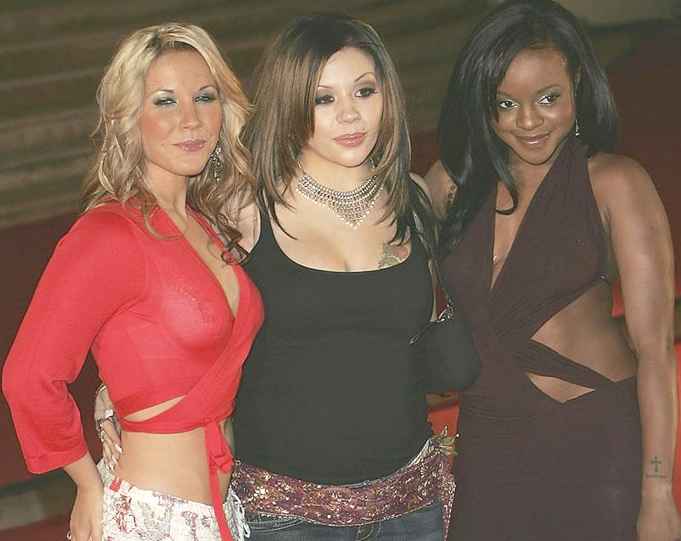 Sugababes
History
One Touch: Original lineup
Keisha Buchanan (born 30 September 1984) and Mutya Buena (born 21 May 1985) were childhood friends in London and met Siobhan Donaghy (born 14 June 1983) at a party when they were thirteen. Buchanan's family hails from Jamaica while Buena's mother is Irish and her father comes from the Philippines. The trio decided to form a group together soon after in 1998. London Records decided to offer the group a contract when the girls were 14 and brought in Cameron McVey, known for his work with All Saints to develop an album.
The first single "Overload" made the UK Top 10 and was nominated for a Brit Award. The group largely wrote One Touch album which had three further Top 40 hits in the UK - "New Year", "Run For Cover" and "Soul Sound". Despite this, sales of One Touch didn't meet London Records' expectations, especially considering the amount of press the album had received, which led to them dropping the group in 2001. Siobhan Donaghy left the band prior to this, during a promotional tour in Japan in 2001, originally stating that she wished to pursue a career in fashion, but later revealing she had become depressed and felt isolated in the group, due to the strong bond between Mutya and Keisha. She later decided to pursue a career as a solo artist, inspired by the massive success of the group following her departure, releasing a critically acclaimed solo record entitled Revolution In Me through the Sugababes' old record label, London Records. It failed to make the official UK top 40, and the lead single, "Overrated," just scraped the top 20. She was then dropped by London Records, but in October 2005 was signed to Parlophone records, and is expected to release a sophomore album in 2006.
A number of successful girl groups come from the London area, another example being Bananrama. The latest up and coming group is the Kismet Girls, a group founded in 2007, yet to release a single.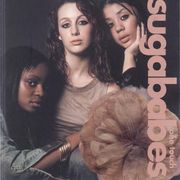 Sugababes' first album, One Touch
Angels With Dirty Faces: Rising to great heights
Following Donaghy's departure, Heidi Range (born 23 May 1983) from Liverpool was announced as her replacement, and the trio signed a new record contract with Island Records, having impressed them with the new material they were working on. Their first single on the new label, "Freak Like Me", was produced by Richard X, who was working in a studio nearby and asked the girls to lend vocals to his bastard pop song that fused a musical sample from "Are Friends Electric?" by Gary Numan's Tubeway Army with the girls singing lyrics taken from Adina Howard's "Freak Like Me". His original mix of the track had been released on white label entitled "Are Freaks Electric?"
"Freak Like Me" enabled the group to break into the mainstream, featuring a dark, sexy video showing Heidi's induction into the group, and debuting at number one in the UK and number two in Ireland in 2002, eclipsing the chart positions of their previous four singles with Donaghy. The single went top ten in many European countries and reached the top 40 in New Zealand, the Netherlands, Norway and Belgium. Their second single with Range, "Round Round," produced by Kent-based production team, Xenomania was the group's second UK number one single and went to number two in Ireland, the Netherlands and New Zealand.
On the back of these massive hits, Sugababes' second album Angels With Dirty Faces debuted at number two on the UK Albums Charts and was a hit all over Europe. The third single from the album, a ballad entitled "Stronger," also produced by Xenomania, went top ten in the Netherlands and Norway, while a double A-side of "Stronger" and the album's title track, "Angels With Dirty Faces," the theme to The Powerpuff Girls Movie, went top ten in the UK and top 20 in New Zealand in late 2002. The fourth single "Shape," which samples the Sting track, "Shape Of My Heart," reached number eleven in the UK and had moderate success in the Netherlands and Ireland in early 2003. The B-side featured the special performance of "Freak Like Me" from the Brit Awards where they won the award for "Best British Dance Act". Their success also lead to a track that had not been included on Angels With Dirty Faces, entitled "Party In The Club," being used as the theme tune to ITV's teenage drama show Girls In Love based on the book of the same name by Jacqueline Wilson.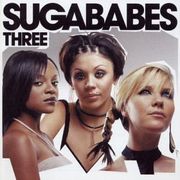 Sugababes' third album, Three
Three: Continued growth and success
The group's third album Three was released in late 2003 and continued their success reaching number three on the UK album charts, preceded by "Hole In The Head," another Xenomania production, who were now also working with Girls Aloud. "Hole In The Head" was the group's third UK number one single and their first number one in Denmark. It reached number two in Ireland, the Netherlands and Norway, went top 10 in Germany, top 30 in Australia and also hit the US Billboard Hot 100, charting at #96 (as well as hitting #1 on the US Billboard Dance chart). The second single "Too Lost In You," written by Diane Warren and taken from the soundtrack to the UK movie, "Love Actually," went top ten in the UK, Germany, the Netherlands and Norway, as well as going top ten on both sides of the Straits of Taiwan (Taiwan and China). The track was originally recorded in French by Patricia Kaas and entitled "Quand J'ai Peur De Tout." The album's third single, another Xenomania production, "In The Middle," hit the UK top ten, as well as entering the top twenty in Ireland and top 40 in Europe and Australia. The fourth and final single to be released from "Three" was the ballad, "Caught In A Moment," which reached #8 in the UK, backed by tracks recorded from their Sessions@AOL appearance.
After a break from the music industry, whilst recording their fourth album, Mutya gave birth to a daughter, Tahlia, in March 2005. The group did their first performance for over a year at the Edinburgh Live 8 concert, where Mutya told journalists, "When I see pictures of children starving it makes me want to cry. Since becoming a mum, these images upset me and I think, 'if that were my daughter I'd want something to be done'." In this time, the girls had been writing and recording their fourth album, working with a variety of songwriters and producers, including USA producer, Dallas Austin, famous for his work with TLC and Madonna.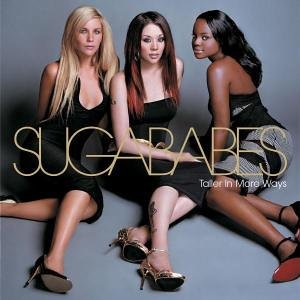 Sugababes' fourth album, Taller In More Ways
Taller In More Ways: And a new member
On October 2, 2005 the Dallas Austin produced "Push The Button" debuted at #1 in the UK singles chart, giving the girls their fourth #1 single, adding to a run of consecutive #1 singles released prior to the release of the album from which the single is lifted. "Push The Button" became the group's first Irish number one single on October 7, 2005, and also reached number one in Austria and New Zealand, number two in Germany and number three in Norway, Australia and Switzerland. It also broke ground elsewhere charting in Italy, Greece, Bulgaria, Holland and Sweden. It was also nominated for the "Best British Single" Brit Award at the 2006 ceremony, but lost to Coldplay who won with "Speed Of Sound". On October 16, 2005, Taller In More Ways became the band's first UK number one album. On that same date, the girls celebrated being Number 1 in the singles, album, airplay and download charts simultaneously. Taller In More Ways sees the girls working with Guy Sigsworth, Cathy Dennis, longtime collaborators, Xenomania, and, for the first time since One Touch, Cameron McVey.
Following an apparent illness that prevented Mutya from promoting the follow-up single "Ugly", another Dallas Austin production, it was announced on 21 December 2005 that Mutya had left Sugababes. According to an announcement on their website, "Mutya's decision was based purely on personal reasons and she will continue to remain the best of friends with both Keisha and Heidi." Amelle Berrabah (born 22nd April 1984) took over in late December, working with Keisha and Heidi to continue the Sugababes brand, having just announced that they were due to perform as special guests on the sold-out Take That reunion tour. The last Sugababes track featuring Mutya on vocals is "Spiral", a track recorded in 2004, written and produced by William Orbit and also featuring Kenna. The track is included on Orbit's new album Hello Waveforms, which was released in February 2006 internationally.
On 17th January, Jo Whiley played the new Sugababes single for the first time - a re-recorded version of "Red Dress" (taken from Taller In More Ways) featuring Amelle on vocals, giving fans the first opportunity to hear Amelle's voice. The single was commercially released in the UK on 6th March, and in April in Europe and Australia. Amelle also re-recorded tracks from Taller In More Ways for a re-release of the album, which hit UK shops on 27th February 2006, and 6th March in Europe, featuring a new photoshoot and new cover. Amelle's vocals appear on "Gotta Be You," "Follow Me Home" and "Red Dress," (listen to "Red Dress" audio sample as well as a new track co-written with Heidi and Keisha entitled "Now You're Gone," which is included as a bonus track on the album; Mutya's vocals remain on the rest of the album. In February 2006, Taller In More Ways earned a Platinum Award from the IFPI in recognition of over 1 million copies sold in Europe. "Red Dress" gave the group a third consecutive top 5 hit from the album, entering the UK singles chart at #4, backed with a cover of the Arctic Monkeys hit, "I Bet You Look Good On The Dancefloor," which had knocked "Push The Button" from the #1 spot in late 2005. In April 2006 the girls won "Best World Group" at the ESKA Music Awards 2006 in Poland.
The fourth, and final, single from Taller In More Ways will be "Follow Me Home" to be released on 5th June, and backed with the girls' cover of Hard-Fi's "Living For The Weekend," which the group recorded live for BBC Radio One on Jo Whiley's show. The video premiered on Channel 4 on 30th April 2006. Shortly after promoting the single, the girls will head out to America again, to write and record with Dallas Austin again, working on new tracks for their Greatest Hits album, to be released in late 2006, and also to start work on the 5th Sugababes album, due in late 2007.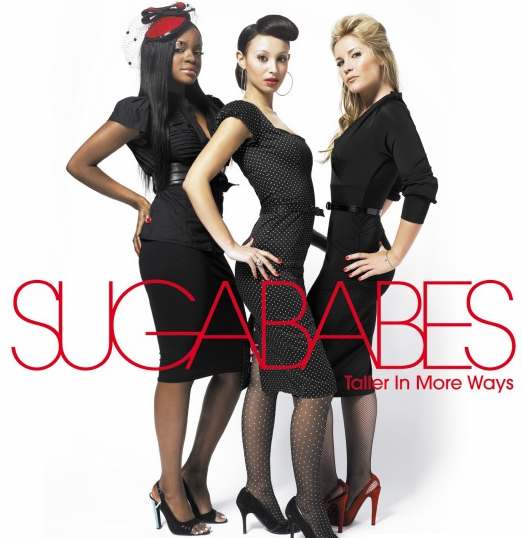 Re-issued album cover of Taller In More Ways
featuring new band member Amelle
Discography
Albums
| Date | Title | UK Chart | UK Sales | Worldwide sales |
| --- | --- | --- | --- | --- |
| October 2000 | One Touch | #26 | 110,000 | 0.5 million |
| August 2002 | Angels with Dirty Faces | #2 | 865,000 | 2.0 million |
| October 2003 | Three | #3 | 702,000 | 2.5 million |
| October 2005 | Taller In More Ways | #1 | 750,000 | 2.0 million |
Singles
Date

Title

UK Chart

UK Sales

From One Touch:

September 2000

"Overload"

#6

138,000

December 2000

"New Year"

#12

75,000

April 2001

"Run For Cover"

#13

58,000

July 2001

"Soul Sound"

#30

10,000

From Angels With Dirty Faces:

May 2002

"Freak Like Me"

#1

235,000

August 2002

"Round Round"

#1

225,000

November 2002

"Stronger / Angels with Dirty Faces"

#7

115,000

March 2003

"Shape"

#11

40,000

From Three:

October 2003

"Hole In The Head"

#1

145,000

December 2003

"Too Lost In You"

#10

75,000

April 2004

"In The Middle"

#8

44,000

September 2004

"Caught In A Moment"

#8

32,000

From Taller In More Ways:

September 2005

"Push The Button"

#1

324,000

December 2005

"Ugly"

#3

112,000

March 2006

"Red Dress"

#4

So far: 70,000

June 5th 2006

"Follow Me Home"

TBR

TBR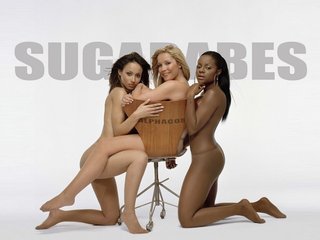 LINKS:
---
New energy drinks for performers
330ml Earth can - the World in Your Hands