This stylish Swiss watch was Omega's first digital timepiece and one of the first ever digital watches. Nelson bought this classic 39 years ago. He considers this watch to be a design statement even today. Featuring a mineral ruby window, the LED display shines brightly and is triggered by a magnetic switch on the side.
Omega enjoys brand recognition all over the world – and on the Moon. The famous Speedmaster Professional 'Moon watch' accompanied the Apollo 11 crew to the Moon in 1969 and became the first and only watch to be worn on the lunar surface. In the process, it became one of the true iconic watch designs. Omega watches are known for their reliability, accuracy, performance and style, as you may care to agree from the featured timepiece.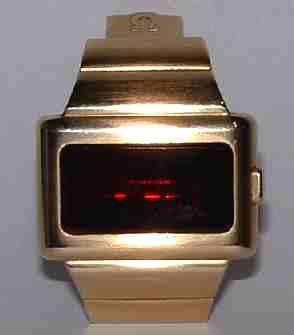 Nelson's digital Omega
The watch is waterproof. It is adjusted by brushing a magnet against two special locations on the underside of the casing. Nelson has been diving in this watch also, but prefers to wear this masterpiece for special evening occasions. Omega watches were worn on the Moon by Astronauts during NASA's famous landing. Nelson relies on his Casio watch for deep diving (200m depths).
OMEGA 1600 TC1 TIME COMPUTER LED 1973
Omega "Time Computer I" aka TC1 is the first LED watch ever available for sales in Europe. Unfortunately Omega never entered into the research field of digital watches and subcontracted LED watches to fill the gap in their portfolio. Omega TC's are based on Pulsar technology and contain late P2 modules that can be easily transplanted from corresponding cheaper Pulsars and Hamiltons. Even the cases were American made by Star Watch Case Company with the same magnetic-button Pulsar concept, identical caseback and ring. In other words... all magnet-set Omega LED watches are genuine Pulsars with an Omega logo. Battery spacers can be used the same way as in Pulsar modules to accommodate modern 357 batteries.
Omega modules are generic Pulsars with cosmetic upgrades so it is common to find a Pulsar or Hamilton module in a TC1. "Genuine" Omega modules have a printed logo and gold-plated calibre + serial number plate (plaque). These are fixed with glue and usually missing but they significantly increase the value as a complete set. The TC1 was available in a limited edition solid gold and heavy 80 micron yellow or white-gold-fill of which the latter is often mistaken for stainless steel (the steel bracelet ref.1203/211 slightly differs in color from the WGF case). A few box versions can be found depending on the country of sale as boxes were usually subcontracted locally to save on costs. European boxes will usually be the generic red but the American style should be a wood-like plastic clamshell. Finding a perfect match with box and papers is extremely difficult!
1974 KOJAK OMEGA TIME COMPUTER 1 WATCH

So impressed with the architecture befitting a Pharaoh, Telly Savalas wore this stunning timepiece in the crime drama Kojak. The 1974 Kojak Omega Time Computer 1 Watch (cost £1,900 roughly $3,000) is famous not only for its prominent placement upon the wrist of a TV policeman — this watch sported more transistors than the smallest TV of the time. "Who loves you baby." (Lollipop not included)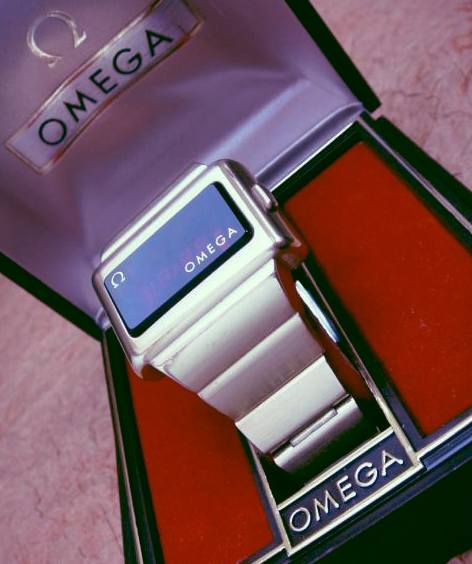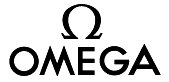 LINKS
http://uncrate.com/stuff/1974-kojak-omega-time-computer-1-watch/
http://www.crazywatches.pl/omega-1600-tc1-time-computer-led-1973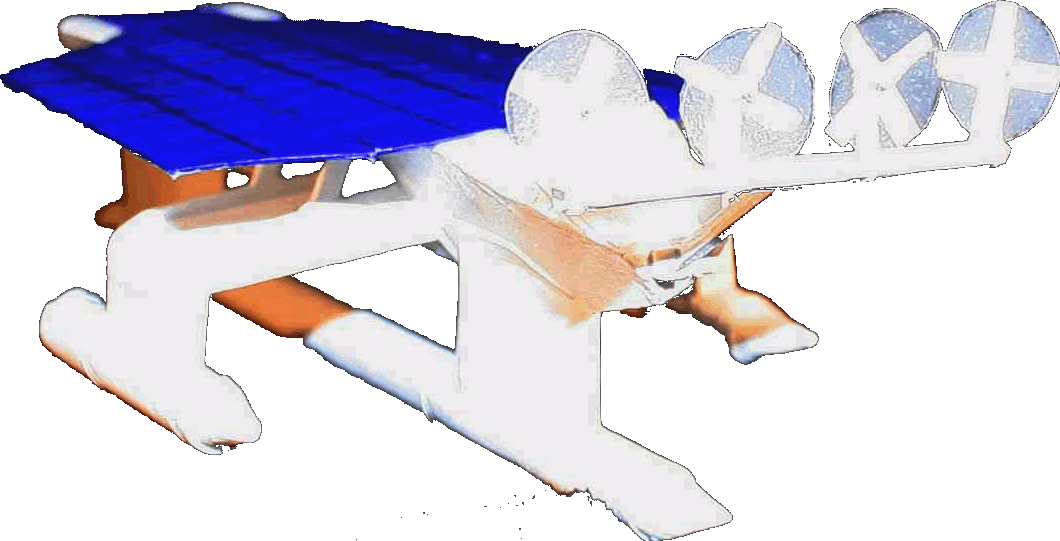 Solarnavigator is an autonomous vessel that relies on precise time keeping for its onboard navigation equipment.