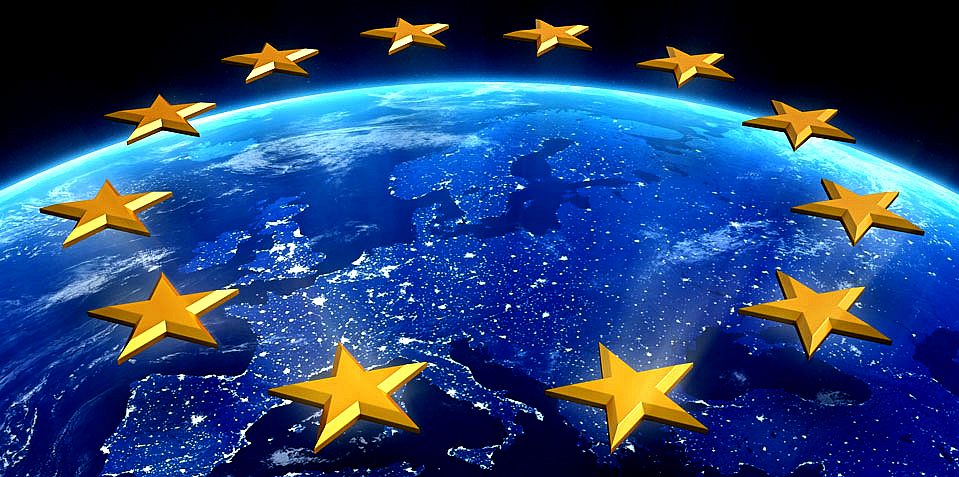 TOPIC : BLUE GREEN INNOVATION FOR CLEAN COAST AND SEAS
Topic identifier:
BG-07-2017
Publication date:
14 October 2015

---
Types of action:
IA Innovation action
DeadlineModel:
Opening date:
single-stage
04 October 2016
Deadline:
14 February 2017 17:00:00

---

Time Zone : (Brussels time)
Horizon 2020 H2020 website
Pillar: Societal Challenges
Work Programme Year: H2020-2016-2017
HORIZON 2020 TOPIC DESCRIPTION

Specific Challenge:

Debris, chemical and microbial pollution and algae jellyfish blooms are huge and increasing problems in the oceans, seas and coasts. For plastics alone, the economic and ecological cost is considerable when including beach clean-ups, tourism losses, and damages to the fishing and aquaculture industries. In spite of strong legislation such as EU directives, sea and coastal pollution remains high, and prevention and innovative coast and sea clean-up schemes remain a challenge. Many solutions are available to tackle these sources of pollution, including recycling, waste water treatment, teams of collectors, and specific equipment such as skimmer boats, beach cleaning machines or algae harvesting devices. However, there is a pressing need to develop powerful innovative methods and processes to clean coasts and oceans and to restore the ecosystems to a healthy and clean state. The foremost challenge is not only to remove litter and pollution, but to transform the collected waste into a resource stream in line with the concept of the circular economy.
Scope:

The proposals should be for demonstration projects to clean and lay the ground for a healthy ocean or sea and its coasts in any given large geographic area(s), including regional seas or semi-closed sea basins such as the Mediterranean. The demonstration projects should develop and scale-up innovative processes and measures to clean the selected site [1] from visible (for example floating plastics or abandoned fishing gear) and invisible litter (micro-plastics) and pollutants [2], involving local communities and actors. Collected waste materials should be adequately processed so as to enable a subsequent usage/ exploitation/ re-usage. The proposals should apply an ecosystem approach, developing forecasting tools and models to identify areas where the proposed intervention is likely to be most effective in ecological and economic terms. Social acceptance and economic impact of the envisaged measures must also be considered and promoted, for example by disseminating the project results to relevant stakeholders.

In line with the objective of the EU Strategy for international cooperation in research and innovation (COM (2012) 497), proposals addressing the Mediterranean should contribute to implement the Research and Innovation Initiative for Blue Jobs and Growth in the Mediterranean Area (The BLUEMED Initiative). [3]

The Commission considers that proposals requesting a contribution from the EU of up to EUR 6 million would allow this challenge to be addressed appropriately. Nonetheless, this does not preclude the submission and selection of proposals requesting other amounts.
Expected Impact:

To contribute to the implementation of EU Policies such as the Marine Strategy Framework Directive and its aim to achieve a good environment status for Europe's seas and oceans by 2020, proposals are expected to:

Develop innovative technological methods or processes for cleaning coasts and seas and transforming waste into a resource.

Reduce cleaning up/restoration costs through cost-effective solutions, in particular through enhanced resource efficiency.

Increase awareness and acceptance of civil society about the importance of healthy oceans and seas, devoid of litter and pollutants, in civil society.

Progress towards reducing pollution and debris (macro, micro and nano) in regional sea basins and beyond, and towards restoring marine ecosystems.

Improve the professional skills and competences for those working and being trained to work within the blue economy.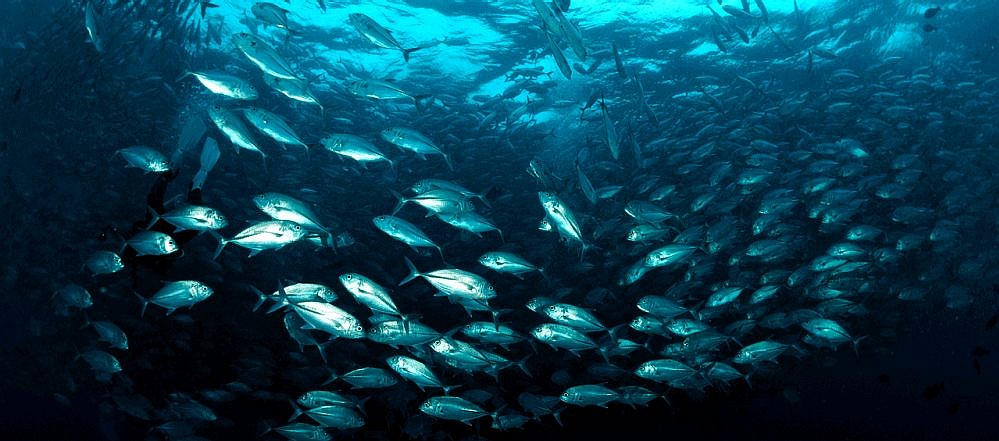 CROSS-CUTTING PRIORITIES:

Socio-economic science and humanities - International cooperation

[1] Each site should be substantial in size and include or be adjacent to different activities.

[2] The exact selection of pollutants and litter will depend on the area selected. However, the choice of the area must be such that several sources of pollution are addressed.

[3] The "Research and Innovation Initiative for Blue Jobs and Growth in the Mediterranean Area (The BLUEMED Initiative)" aims to advance a shared vision of a Mediterranean Sea that is healthy, productive, resilient, understood and valued so as to promote the well-being and prosperity of our citizens and future generations and boost socio economic growth and jobs. It was jointly developed by Cyprus, Croatia, Greece, France, Italy, Malta, Portugal, Slovenia and Spain and presented by the Italian Presidency during the Competitiveness Council of 04-05 December 2014. In March 2015, a Strategic Research and Innovation Agenda was developed.
TOPIC CONDITIONS and DOCUMENTS
Please read carefully all provisions below before the preparation of your application.

1. List of countries and applicable rules for funding: described in part A of the General Annexes of the General Work Programme.
Note also that a number of non-EU/non-Associated Countries that are not automatically eligible for funding have made specific provisions for making funding available for their participants in Horizon 2020 projects (follow the links to Australia, Brazil, Canada, China, Hong Kong & Macau, India, Japan, Republic of Korea, Mexico, Russia, Taiwan).


2. Eligibility and admissibility conditions: described in part B and C of the General Annexes of the General Work Programme

Proposal page limits and layout: Please refer to Part B of the standard proposal template.


3. Evaluation

3.1 Evaluation criteria and procedure, scoring and threshold: described in part H of the General Annexes of the General Work Programme

3.2 Submission and evaluation process: Guide to the submission and evaluation process


4. Indicative timetable for evaluation and grant agreement:

Information on the outcome of single-stage evaluation: maximum 5 months from the deadline for submission.
Signature of grant agreements: maximum 8 months from the deadline for submission.

Information on the outcome of two-stage evaluation:

For stage 1: maximum 3 months from the deadline for submission.
For stage 2: maximum 5 months from the deadline for submission.

Signature of grant agreements: maximum 8 months from the deadline for submission.



5. Provisions, proposal templates and evaluation forms for the type(s) of action(s) under this topic:

Innovation Action:

Specific provisions and funding rates
Standard proposal template
Standard evaluation form
H2020 General MGA -Multi-Beneficiary
Annotated Grant Agreement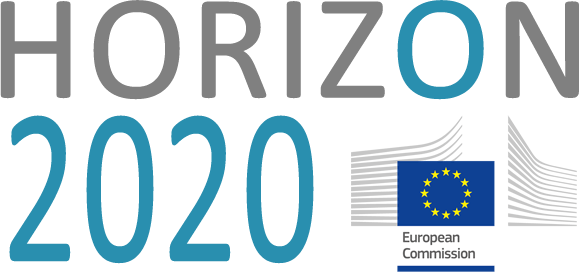 6. Additional provisions:

Horizon 2020 budget flexibility

Classified information

Technology readiness levels (TRL) – where a topic description refers to TRL, these definitions apply.

Financial support to Third Parties – where a topic description foresees financial support to Third Parties, these provisions apply.
7. Open access must be granted to all scientific publications resulting from Horizon 2020 actions.
Where relevant, proposals should also provide information on how the participants will manage the research data generated and/or collected during the project, such as details on what types of data the project will generate, whether and how this data will be exploited or made accessible for verification and re-use, and how it will be curated and preserved.
Open access to research data
The Open Research Data Pilot has been extended to cover all Horizon 2020 topics for which the submission is opened on 26 July 2016 or later. Projects funded under this topic will therefore by default provide open access to the research data they generate, except if they decide to opt-out under the conditions described in annex L of the Work Programme. Projects can opt-out at any stage, that is both before and after the grant signature.

Note that the evaluation phase proposals will not be evaluated more favourably because they plan to open or share their data, and will not be penalised for opting out.

Open research data sharing applies to the data needed to validate the results presented in scientific publications. Additionally, projects can choose to make other data available open access and need to describe their approach in a Data Management Plan.

Projects need to create a Data Management Plan (DMP), except if they opt-out of making their research data open access. A first version of the DMP must be provided as an early deliverable within six months of the project and should be updated during the project as appropriate. The Commission already provides guidance documents, including a template for DMPs.

Eligibility of costs: costs related to data management and data sharing are eligible for reimbursement during the project duration.

The legal requirements for projects participating in this pilot are in the article 29.3 of the Model Grant Agreement.
Further information on the Open Research Data Pilot is made available in the H2020 Online Manual.
8. Additional documents
H2020 Work Programme 2016-17: Introduction
H2020 Work Programme 2016-17: Food security, sustainable agriculture and forestry, marine and maritime and inland water research and the bioeconomy
H2020 Work Programme 2016-17: Dissemination, Exploitation and Evaluation
H2020 Work Programme 2016-17: General Annexes
Legal basis: Horizon 2020 - Regulation of Establishment
Legal basis: Horizon 2020 Rules for Participation
LINKS
https://ec.europa.eu/research/participants/portal/desktop/en/opportunities/h2020/topics/bg-07-2017.html
http://www.2020visionnetwork.eu/sme/
http://erc.europa.eu/funding-schemes
ACIDIFICATION - ADRIATIC - ARCTIC - ATLANTIC - BALTIC - BAY BENGAL - BERING - CARIBBEAN - CORAL - EAST CHINA
ENGLISH CH - GOC - GULF GUINEA - GULF MEXICO - INDIAN - IOC - IRC - MEDITERRANEAN - NORTH SEA - PACIFIC - PERSIAN GULF - SEA JAPAN - STH CHINA - PLASTIC - PLANKTON - PLASTIC OCEANS - SEA LEVEL RISE - UNCLOS - UNEP WOC - WWF
AMAZON - BURIGANGA - CITARUM - CONGO - CUYAHOGA - GANGES - IRTYSH - JORDAN - LENA - MANTANZA-RIACHUELO
MARILAO - MEKONG - MISSISSIPPI - NIGER - NILE - PARANA - PASIG - SARNO - THAMES - YANGTZE - YAMUNA - YELLOW