'Depression left me unable to wash or change my clothes' - 6th Dec 06
Hollywood star Emma Thompson has spoke candidly about her battle with depression. The actress, 47, said that during her darkest days she had been unable to wash or even change her clothes. It's incredible that such a wonderfully talented actress should reach such lows - but is it? Actors in particular achieve incredible highs when their careers are hurtling along at breakneck pace, with all the trappings. One minute you are on an incredible rush, then the next minute you are back to being just another human. What is amazing about this story is that Emma wrote the incredible Nanny McFee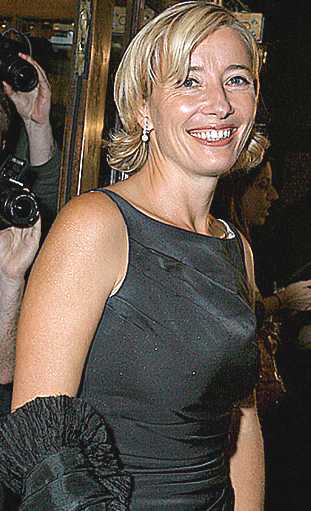 Emma Thompson
Thompson explained to Easy Living magazine: "I've certainly been there, in various depressions, when you never wash, and wear the same things all the time. "It's the sort of depression that doesn't necessarily make you want to kill yourself - you just don't want to be, you want to switch it off and stop. "That's not the same as saying 'I'm going to kill myself'. But it's a feeling I know well."
The double Oscar-winner, who has a six-year-old daughter Gaia with her second husband Greg Wise, added: "The work I've done since Gaia was born has been quite intense at times, and it fed into a sort of postnatal depression that sent me right off the edge."
The Sense and Sensibility star went through four cycles of IVF, three of them after Gaia's birth, which contributed to her depression. She told the magazine: "It was hellish after Gaia was born, trying to have another baby through IVF. "That was terrible - I blamed myself, and no-one could persuade me that it wasn't my fault - and that led to another depression."
Thompson, currently playing a struggling author in Stranger Than Fiction, said: "It was bad. I counted other people's children for years. But I'm fine about it now."
The actress, who unofficially adopted a 16-year-old Rwandan orphan into her family four years ago, said she was now able to "balance" herself rather than "disappear into a kind of fantasy world".
She also told how Wise, her actor husband, thought he was destined to marry Kate Winslet after a friend, "who was a bit of a witch", told him he was going to meet his future wife on his next film.
Thompson was also in the movie, Sense and Sensibility, but married to Kenneth Branagh at the time. She said: "Of course, I was still married to Ken, so it didn't occur to Greg that it was me, he thought it was Kate. "And he took Kate to Glastonbury - not the festival, the town, because we were filming nearby - and if I am a Victorian at heart, she's a modern and Greg is a hippie.
"So she was just so bored by Glastonbury! If he'd wanted to get into her knickers, he should have taken her to Barcelona. But Glastonbury just wasn't going to do it. All those crystal shops." The pair got together later when Wise accompanied Thompson to Cannes on a private plane to open her film Carrington.
---
F.A.C.T. (Falsely Accused Carers and Teachers)
PO Box 3074
Cardiff CF3 3WZ
Tel: 029 2077 7499
E-mail: info@factuk.org
Website: www.factuk.org
Campaigning organisation and support group which provides help and advice to falsely accused and wrongly convicted carers and teachers throughout the UK. The website contains a range of information, leaflets, books and links.
Guidance for education staff and volunteers in schools
Website: www.lg-employers.gov.uk/conditions/education/allegations
This website has guidance on: 1) staff facing an allegation of abuse; 2) preventing 'abuse of trust' for education staff; and 3) the conduct of education staff working with young people.
SOME PROMINENT CASES:
---
LINKS and REFERENCE
Bankston, Carl L. and Caldas, Stephen J., Family Structure, Schoolmates, and Racial Inequalities in School Achievement, Journal of Marriage and the Family 60:3 (1998), 715-723.
Hilton, J., Desrochers, S.,Devall, E. Comparison of Role Demands, Relationships, and Child Functioning is Single-Mother, Single-Father, and Intact Families. Journal of Divorce and Remarriage ,35(?) 29-56.
Mulkey, L.; Crain, R; Harrington, A.M. One-Parent Households and Achievement: Economic and Behavioral Explanations of a Small Effect. Sociology of Education, 1992, 65, 1, Jan, 48-65
Pong, Suet-ling The School Compositional Effect of Single Parenthood on 10th Grade Achievement, Sociology of Education 71:1 (1998), 23-42.
Quinlan, Robert J. Father absence, parental care, and female reproductive development. Evolution and Human Behavior, Volume 24, Issue 6, November 2003, Pages 376-390
Richards, Leslie N.; Schmiege, Cynthia J. Family Relations, Vol. 42, No. 3, Family Diversity. (Jul., 1993), pp. 277-285.
Risman, Barbara J., and Park, Kyung. (1988). Just The Two of Us: Parent-Child Relationships in Single-Parent Homes. Journal of Marriage and the Family, 1988, 50, 4, Nov, 1049.
Sacks, G. (September 4, 2005) "Boys without fathers is not a logical new idea." Arkansas Democrat-Gazette (Little Rock, Arkansas)
States News Service. (2005 July 20). "America's Children: Family Structure and Children's Well-Being

*Quotes taken from Neale B and Wade A (2000) 'Parent problems! Children's views on life when parents split up', Young Voice/Nuffield.
NATIONAL COUNCIL FOR ONE PARENT FAMILIES
Registered charity no: 230750

Email web@oneparentfamilies.org.uk.
---
Disclaimer:

Some of the views expressed on this website are those of individual contributors and do not necessarily represent the views of SN. All content is for general information only and is not intended to replace professional advice of any kind. SN is not responsible or liable for any actions taken by a user of this site. SN is not liable for the contents of any external sites listed, nor does it endorse any advice, products or services mentioned on these sites.
AIDS - HIV

Bladder

Blood

Bones

Children - Adoption

Diet

Digestion

Disease

Drugs -

Exercise

Fantasies - Schoolgirl

Gestation

Hair

Hate

Hearing

Heart

IVF Artificial Fertilisation

Joints

Kidneys

Liver

Lungs

Memory

Muscles

Munchausen's Syndrome

Nails

Reproduction

Sight

Sleep

Smell

Skeleton

Skin

Stress

Teachers - Petition

Veins

Whistleblowing - Public Interest
SOME PROMINENT SOCIAL MISCARRIAGES OF JUSTICE:
Simon Hall | David Watkins | Katie Davis | Leon Benjamin Forde | Warren Blackwell | Darryl Gee
OTHER ANIMALS:
| | |
| --- | --- |
| | Such as frogs (class: Amphibia) |
| ANNELIDS | As in Earthworms (phyla: Annelida) |
| | Neanderthals, Homo Erectus (Extinct) |
| ARACHNIDS | Spiders (class: Arachnida) |
| ARTHROPODS | Crabs, spiders, insects (phyla: Arthropoda) |
| | Such as Eagles, Albatross (class: Aves) |
| | |
| CRUSTACEANS | such as crabs (subphyla: Crustacea) |
| | Tyranosaurus Rex, Brontosaurus (Extinct) |
| ECHINODERMS | As in Starfish (phyla: Echinodermata) |
| | Sharks, Tuna (group: Pisces) |
| HUMANS - MAN | Homo Sapiens THE BRAIN |
| | Ants, (subphyla: Uniramia class: Insecta) |
| | Which includes PLANTS non- animal life |
| | Warm blooded animals (class: Mammalia) |
| | Such as Kangaroos (order: Marsupialia) |
| MOLLUSKS | Such as octopus (phyla: Mollusca) |
| | Trees - |
| PRIMATES | Gorillas, Chimpanzees (order: Primates) |
| | As in Crocodiles, Snakes (class: Reptilia) |
| | such as Rats, Mice (order: Rodentia) |
| SIMPLE LIFE FORMS | As in Amoeba, plankton (phyla: protozoa) |
---
A taste for adventure capitalists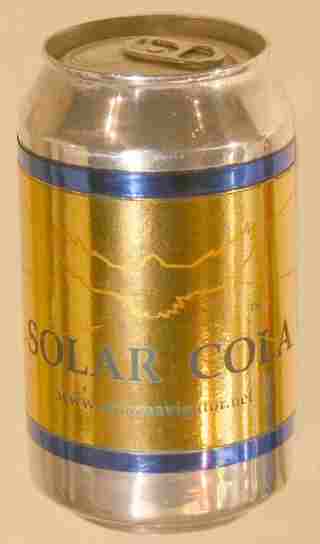 Solar Cola - the healthier cola alternative