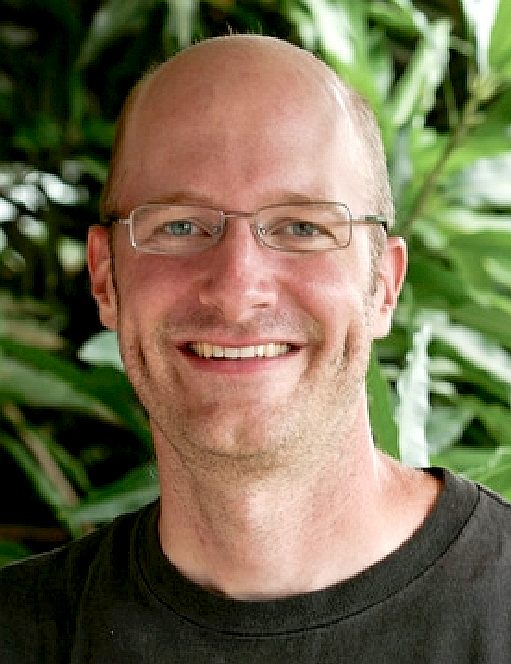 ALEXANDER LEWIS WILD - Is a macro photographer and a biologist based in Texas. According to his websites he started photographing insects in 2002 to complement his scientific work on ant taxonomy and evolution. Alex holds a Ph.D. in Entomology from the University of California (Davis) and is Curator of Entomology at the University of Texas, Austin, USA. Alex allows non-profit organizations to license his work at discounted rates, or free of charge, depending on the context of use. Educational classroom use by students, teachers, and researchers is free of license fees, strongly encouraged, and does not require prior permission, though he does like to be asked. If any project involves posting his photographs to the internet, images should be accompanied by a visible photo credit and a link back to his website for reference purposes is always a good idea or you may get a threatening email from him or his agents. Alex fights shy of copyleft and does not like Wikipedians using his pictures. But then nobody is perfect : )
OCTOBER 20 2011 - ENTOMOLOGY & NEMATOLOGY NEWS
DAVIS - One of the nation's best known and talented insect photographers will speak Wednesday, Oct. 26 at the University of California, Davis.

Illinois-based Alex Wild, an evolutionary biologist turned full-time science photographer, will speak on "How to Take Better Insect Photographs" from 12:10 to 1 p.m., in 122 Briggs Hall in a seminar sponsored by the UC Davis Department of Entomology.

Wild received his doctorate in entomology from UC Davis in 2005, studying with ant specialist Phil Ward, professor of entomology. His visual explorations of insect natural history appear in numerous magazines and textbooks, on websites, and in museum exhibits.

Wild also runs photography workshops, teaches entomology and beekeeping at the University of Illinois at Urbana-Champaign, and blogs for Scientific American.

His work has been showcased in the New York Times, National Geographic and Scientific American, among others.

"I am aiming this talk specifically at graduate students," Wild is quoted as writing on his blog, (Myrmecos, derived from the ancient Greek word for ant). "Because scientists use images in many applications - from lab websites to posters and presentations - and because cameras are so available and inexpensive, I think basic photography should be as much a part of academic training as learning to assemble a poster or a conference talk. Thus, 50 minutes on simple tips for taking better photos."

"I do hope those of you within easy travel distance can attend," he added.

Wild has assisted Phil Ward with Entomology 109: the Insect Taxonomy and Field Ecology course, aka (Bug Boot Camp), held every other year at the Sagehen Creek Field Station, on the eastern slopes of the Sierra Nevada Mountains, Nevada County. Wild last served as a teacher's assistant in 2002. (See photos)

Entomology professor James R. Carey plans to webcast the lecture for showing on UCTV.

By Kathy Keatley Garvey
Communications specialist
UC Davis Department of Entomology
(530) 754-6894
8th ANNUAL BIOMIMICRY EDUCATION SUMMIT - AUSTIN, TEXAS, OCTOBER 2015
A SUSTAINABLE WORLD THAT ALREADY EXISTS - Humans are clever, but without intending to, we have created massive sustainability problems for future generations. According to Biomimicry Institute in Montana, USA, solutions to these global challenges are all around us.

Biomimicry is an approach to innovation that seeks sustainable solutions to human challenges by emulating nature's time-tested patterns and strategies. The goal is to create products, processes, and policies - new ways of living - that are well-adapted to life on earth over the long haul.

The core idea is that nature has already solved many of the problems we are grappling with. Animals, plants, and microbes are the consummate engineers. After billions of years of research and development, failures are fossils, and what surrounds us is the secret to survival.
KEYNOTE PRESENTATION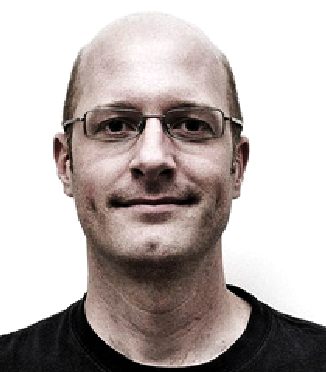 Alex Wild

Alex Wild is a professional photographer and Curator of Entomology at the University of Texas/Austin. Alex holds a Ph.D. in Entomology from the University of California/Davis and has photographed insects as an aesthetic complement to his scientific work for over a decade. His research concerns ant taxonomy and evolution, and his photographs appear in numerous natural history museums, magazines, books, television programs, and other media.
CONTACT ALEX
Alex Wild Photography
916 E Water St
Urbana
Illinois, 61802
United States
Tel: (520) 548-8134

Emails: alwild@myrmecos.net
myrmecos.photos@gmail.com

Facebook Alex Wild
Twitter_Myrmecos
www.myrmecos.net
ABOUT COPYRIGHT
Works of "art" benefit from copyright protection the moment it is created and fixed in a tangible form that it is perceptible either directly or indirectly with the aid of a machine or device. In order to qualify as being tangible a work has to be precise and unaltered. Altered art is no longer tangible depending on the alteration, but if additional art is included or a picture is cropped or of a different quality and general makeup; for example if the coloration is changed markedly - or if there is a combination of these changes, then a fresh copyright is generated in favor of the "artist" effecting the new art.
Examples of original artworks relating to insects that are registered are:
Number: VAu 1-126-461
Number: VAu 699-806
Number: VAu 962-461
Number: VAu 979-301
Unfortunately, you cannot actually see these works on the US Copyright site, so that it is difficult to be able to compare works that come up in web searches to be sure of authorship. Try this for yourself, all you get is a reference number, author name and address - but no picture. Indeed, there is a fee attaching to the obtaining of copies of the registered art and serious delays in receipt, should you need a copy of any registered art - for example, for impending litigation. It may be cheaper to force the other side to provide a copy of the art for you to compare - and then to check with the Copyright Office:
Library of Congress
Copyright Office-LD
101 Independence Avenue SE
Washington, DC 20559-6400
Library of Congress
Copyright Office-COPUBS
101 Independence Avenue SE
Washington, DC 20559
ALEX WILD'S COPYRIGHT REGISTRATIONS
There are numerous photographs from many well known and not so well known macro photographers that are used to illustrate the world of insects as may inspire animatronic artists and engineers to create their robotic masterpieces. Indeed, photography can enhance details of a project, where projector or other measuring techniques often fall short in this department and using a microscope constantly is tiring on the eye.
Thank heavens then for the internet and the large number of photographic enthusiasts - and reasonably priced camera equipment - without which the world would be a more mundane place to live in. On these pages we review the work of some of those amateurs and professionals, who have mastered the art. Some of the pictures are truly stunning, but as with all photography, you have to be in the right place at the right time.
LINKS & REFERENCE
https://www.ephotozine.com/article/6-top-insect-macro-photographers-19980
https://www.99inspiration.com/2016/04/16-mind-blowing-examples-of-insect-macro-photography/
http://farrell.oeb.harvard.edu/people/piotr-naskrecki
http://today.uconn.edu/2011/11/conservation-biologist-takes-readers-on-journey-through-time/
http://www.diyphotography.net/the-comlete-guide-for-photographing-live-insects-at-home/
http://extreme-macro.co.uk/catching-insects/
https://biomimicry.org/ed-summit/presenter-bios/#
http://www.insectphotography.com/
http://www.amateurphotographer.co.uk/technique/macro_photography/macro-insect-photography-nadav-bagims-bug-wonderland-56897
Photo credit A Wild: Jo-Anne Holley
http://ucanr.edu/blogs/blogcore/postdetail.cfm?postnum=10052
http://www.facebook.com/alex.wild.758
https://twitter.com/Myrmecos
http://myrmecos.net/
http://www.alexanderwild.com/
http://ucanr.edu/blogs/entomology/index.cfm
http://ucanr.edu/blogs/blogcore/postdetail.cfm?postnum=10052