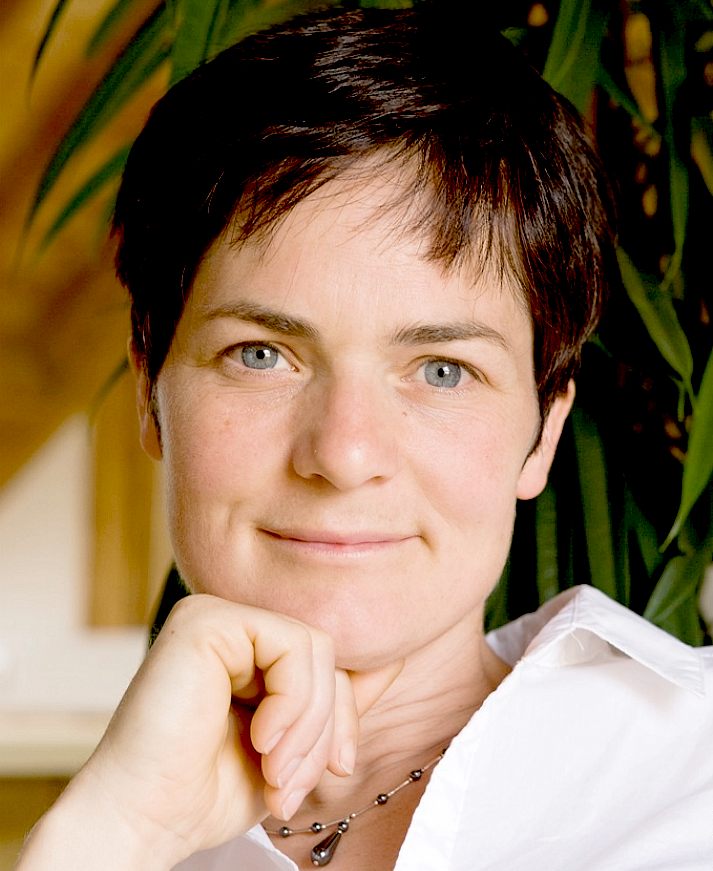 Dame Ellen MacArthur
JANUARY 19 2015 - THE INDEPENDENT
THERE WILL SOON BE MORE PLASTIC IN THE SEA THAN FISH - ELLEN MACARTHUR STUDY WARNS

We are making 20 times more plastic than we did 50 years ago — and much of it is being thrown into the sea

There will be more waste plastic than fish in the sea by 2050, unless the industry helps to clean the seas, a new report warns.

The production of plastic is growing hugely and could account for 20 per cent of all oil production in the next few decades, a report from the Ellen Macarthur Foundation has warned.

The production of plastic is up by 20 times in the last 50 years, the report warns. And only a tiny proportion of that huge amount of plastic is actually recycled — with 40 per cent of it thrown in landfill and most of the rest thrown into fragile ecosystems like the sea.

There will be more waste plastic than fish in the sea by 2050, unless the industry helps to clean the seas, a new report warns.

The production of plastic is growing hugely and could account for 20 per cent of all oil production in the next few decades, a report from the Ellen Macarthur Foundation has warned.

The production of plastic is up by 20 times in the last 50 years, the report warns. And only a tiny proportion of that huge amount of plastic is actually recycled — with 40 per cent of it thrown in landfill and most of the rest thrown into fragile ecosystems like the sea.

The report recognised that the use of plastic was integral to much modern industry. But it is also in inefficient material, almost always being used just once and generating huge amounts of waste, both of plastic and the fossil fuels required to make it.

Andrew Griffin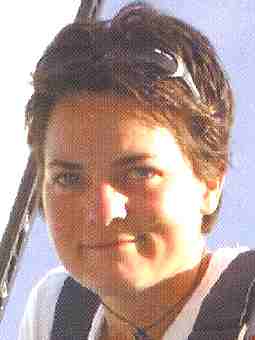 Ellen Macarthur
British yachtswoman Ellen MacArthur unveiled her new boat in Australia - 8 Jan 2004.
Ellen's venture with B&Q, soon renamed Castorama is recorded on this website. You can follow Ellen's adventures as they unfolded day by visiting www.yachting-world.com or use the links below ......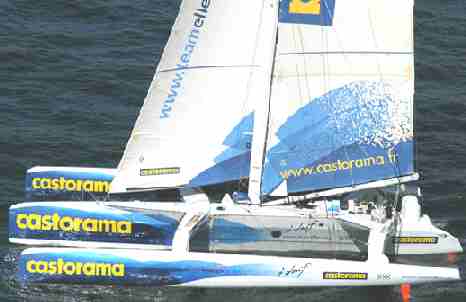 Castorama
Vendee Globe: A star is born Route du Rhum success story Ellen: Sports personality MacArthur's French connection
The 75ft trimaran will attempt to break solo speed sailing records, including the 24-hour and trans-Atlantic records. MacArthur said the boat, named B&Q Castorama, was designed specifically for solo racing.
She said: "There aren't many boats that exist like her. She's designed to go across oceans very quickly with one person on board."
MacArthur became a star in the yachting world after finishing second in the Vendee Globe solo non-stop round-the-world race in 2001. Her new boat, the three-hulled B&Q, has 100ft-high mast and was designed by France-based Nigel Irens and built in Somersby, which is 50 miles north of Sydney.
MacArthur stayed in Sydney for several months to test out the boat while it was being finished. She said: "We basically said, 'Forget the rule book, we want to build the fastest boat, how are we going to do it?'" The 27-year-old from Derbyshire said sailing the new boat was "powerful and not as violent as sailing smaller boats".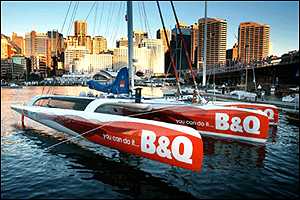 B&Q
She was launching the London Boat Show via a video link from Sydney on Thursday. MacArthur's last record attempt, to set the fastest non-stop circumnavigation of the globe last February failed when the mast on Kingfisher 2 broke in the Southern Ocean.

After crossing the Equator in April 2004, Ellen MacArthur made the decision to sail direct to New York for her first solo record attempt - the west-east transatlantic record currently held by Laurent Bourgnon of just over 7 days. Barring any major problems and the subject to the right weather window, this record attempt is planned for May 2004.

Her 14000 mile solo delivery trip on board the new 75-foot B&Q trimaran which started from New Zealand, has been a great proving ground for the performance of the trimaran. So far the Nigel-Irens designed trimaran is exceeding expectation both in its performance and handling. Ellen said: "Though physically demanding, she is a joy to sail, and I really am very pleased with how she performs, under pilot, and in various conditions." "In big waves she is unbelievable - skimming over them, haring down them." "I've climbed the mast, (Ellen's trademark) and had a lack of wind on this trip - let's hope that's one thing ticked off the list.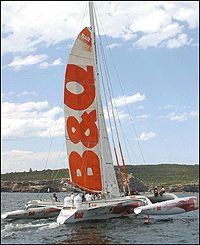 From June 2004 onwards MacArthur will be attempting the solo trans-Atlantic record which stands at seven days two hours (Bourgnon in 1994).
SEND A MESSAGE: EMAIL: ELLEN MACARTHUR
TRI NEWS: JOYON SETS NEW SOLO RECORD
B&Q has over 350 stores in the UK, China and Taiwan and employs about 40,000 people. With its sister DIY company Castorama which has stores in France, Italy and Poland, B&Q is the biggest DIY retailer in Europe and third biggest in the world. http://www.diy.com
[everest] [K2] [oceans] [poles] [tech] [weather] [statistics] [medical]
The Dream | Point Zero | Preparations | Atlantic Crossing | People
LINKS & REFERENCE
The Guardian business 2016 January 19 more plastic than fish in the sea by 2050 warns Ellen Macarthur
MIC articles by the year 2050 there will be more plastic garbage in the ocean than fish
The Terramar Project daily catch plastic in ocean will outweigh fish by 2050 study finds
Marine Technology News oceans plastic
Independent UK environment there will soon be more plastic than fish in the sea Ellen MacArthur study warns
http://www.independent.co.uk/author/andrew-griffin
http://www.independent.co.uk/environment/there-will-soon-be-more-plastic-than-fish-in-the-sea-ellen-macarthur-study-warns-a6823111.html
http://www.theguardian.com/business/2016/jan/19/more-plastic-than-fish-in-the-sea-by-2050-warns-ellen-macarthur
http://mic.com/articles/132908/by-the-year-2050-there-will-be-more-plastic-garbage-in-the-ocean-than-fish#.BWDiZo1VG
http://theterramarproject.org/thedailycatch/plastic-in-ocean-will-outweigh-fish-by-2050-study-finds/
http://www.marinetechnologynews.com/news/oceans-plastic-526825