Parliament Home Glossary Index Contact Parliament Parliament Live
Agenda 21 is a blueprint for sustainable development into the 21st Century. Its basis was agreed during the Earth Summit at Rio in 1992, and signed by 179 Heads of State and Governments. Is enough being done to halt Global Warming?
World leaders need constant encouragement by the electorate if they are to put corrective policies in place. Help us to keep environmental policies at the forefront of political agendas by contacting your local Member of Parliament.
A
Abbott, Ms Diane (Lab)

Hackney Nth & Stoke Newington

Adams, Mr Gerry (SF)

Belfast West

Adams, Mrs Irene (Lab)

Paisley North

Ainger, Mr Nick (Lab)

Carmarthen Wst & Sth Pembrokeshire

Ainsworth, Mr Bob (Lab)

Coventry North East

Ainsworth, Mr Peter (Con)

East Surrey

Alexander, Mr Douglas (Lab)

Paisley South

Allan, Mr Richard (LD)

Sheffield, Hallam

Allen, Mr Graham (Lab)

Nottingham North

Amess, Mr David (Con)

Southend West

Ancram, Rt Hon Michael QC (Con)

Devizes

Anderson, Rt Hon Donald (Lab)

Swansea East

Anderson, Janet (Lab)

Rossendale & Darwen

Arbuthnot, Rt Hon James (Con)

North East Hampshire

Armstrong, Rt Hon Hilary (Lab)

North West Durham

Atherton, Ms Candy (Lab)

Falmouth & Camborne

Atkins, Charlotte (Lab)

Staffordshire Moorlands

Atkinson, Mr David (Con)

Bournemouth East

Atkinson, Mr Peter (Con)

Hexham

Austin, John (Lab)

Erith & Thamesmead

B

Bacon, Mr Richard (Con)

South Norfolk

Bailey, Mr Adrian (Lab/Co-op)

West Bromwich West

Baird, Vera QC (Lab)

Redcar

Baker, Norman (LD)

Lewes

Baldry, Tony (Con)

Banbury

Banks, Mr Tony (Lab)

West Ham

Barker, Gregory (Con)

Bexhill & Battle

Barnes, Mr Harry (Lab)

North East Derbyshire

Baron, Mr John (Con)

Billericay

Barrett, John (LD)

Edinburgh West

Barron, Rt Hon Kevin (Lab)

Rother Valley

Battle, Rt Hon John (Lab)

Leeds West

Bayley, Hugh (Lab)

York, City of

Beard, Mr Nigel (Lab)

Bexleyheath & Crayford

Beckett, Rt Hon Margaret (Lab)

Derby South

Begg, Miss Anne (Lab)

Aberdeen South

Beggs, Mr Roy (UU)

East Antrim

Beith, Rt Hon A.J. (LD)

Berwick-upon-Tweed

Bell, Sir Stuart (Lab)

Middlesbrough

Bellingham, Mr Henry (Con)

North West Norfolk

Benn, Rt Hon Hilary (Lab)

Leeds Central

Bennett, Andrew (Lab)

Denton & Reddish

Benton, Mr Joe (Lab)

Bootle

Bercow, Mr John (Con)

Buckingham

Beresford, Sir Paul (Con)

Mole Valley

Berry, Mr Roger (Lab)

Kingswood

Best, Mr Harold (Lab)

Leeds North West

Betts, Mr Clive (Lab)

Sheffield, Attercliffe

Blackman, Mrs Liz (Lab)

Erewash

Blair, Rt Hon Tony (Lab)

Sedgefield

Blears, Ms Hazel (Lab)

Salford

Blizzard, Mr Bob (Lab)

Waveney

Blunkett, Rt Hon David (Lab)

Sheffield, Brightside

Blunt, Mr Crispin (Con)

Reigate

Boateng, Rt Hon Paul (Lab)

Brent South

Borrow, Mr David (Lab)

South Ribble

Boswell, Mr Tim (Con)

Daventry

Bottomley, Peter (Con)

Worthing West

Bottomley, Rt Hon Virginia (Con)

South West Surrey

Bradley, Rt Hon Keith (Lab)

Manchester, Withington

Bradley, Peter (Lab)

Wrekin, The

Bradshaw, Mr Ben (Lab)

Exeter

Brady, Mr Graham (Con)

Altrincham & Sale West

Brake, Tom (LD)

Carshalton & Wallington

Brazier, Mr Julian (Con)

Canterbury

Breed, Mr Colin (LD)

South East Cornwall

Brennan, Kevin (Lab)

Cardiff West

Brooke, Mrs Annette (LD)

Mid Dorset & North Poole

Dunfermline East

Brown, Rt Hon Nick (Lab)

Newcastle on Tyne E & Wallsend

Brown, Mr Russell (Lab)

Dumfries

Browne, Mr Des (Lab)

Kilmarnock & Loudoun

Browning, Mrs Angela (Con)

Tiverton & Honiton

Bruce, Malcolm (LD)

Gordon

Bryant, Mr Chris (Lab)

Rhondda

Buck, Ms Karen (Lab)

Regent's Park & Kensington North

Burden, Richard (Lab)

Birmingham, Northfield

Burgon, Colin (Lab)

Elmet

Burnett, Mr John (LD)

Torridge & West Devon

Burnham, Andy (Lab)

Leigh

Burns, Mr Simon (Con)

West Chelmsford

Burnside, David (UU)

South Antrim

Burstow, Mr Paul (LD)

Sutton & Cheam

Burt, Alistair (Con)

North East Bedfordshire

Butterfill, Sir John (Con)

Bournemouth West

Byers, Rt Hon Stephen (Lab)

North Tyneside
MORE ON AGENDA 21 LOCAL ON AGENDA 21
---
A taste for adventure capitalists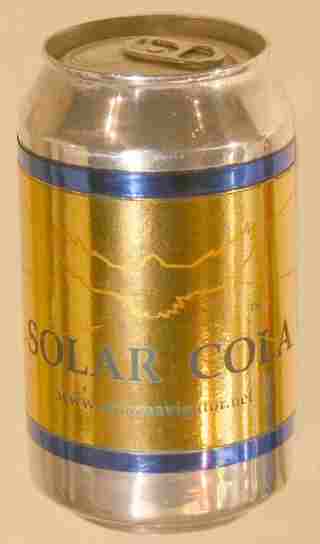 Solar Cola - a healthier alternative