A filming location is a place where some or all of a film or television series is produced, in addition to or instead of using sets constructed on a movie studio backlot or soundstage. For example, the television series 24 is filmed primarily on location except for some scenes which are always filmed on the same sets.

On location is a term used to describe the filming on such a real site. The term is often mistakenly believed to mean that the production is being filmed on the actual location in which its story is set, but this is not necessarily the case.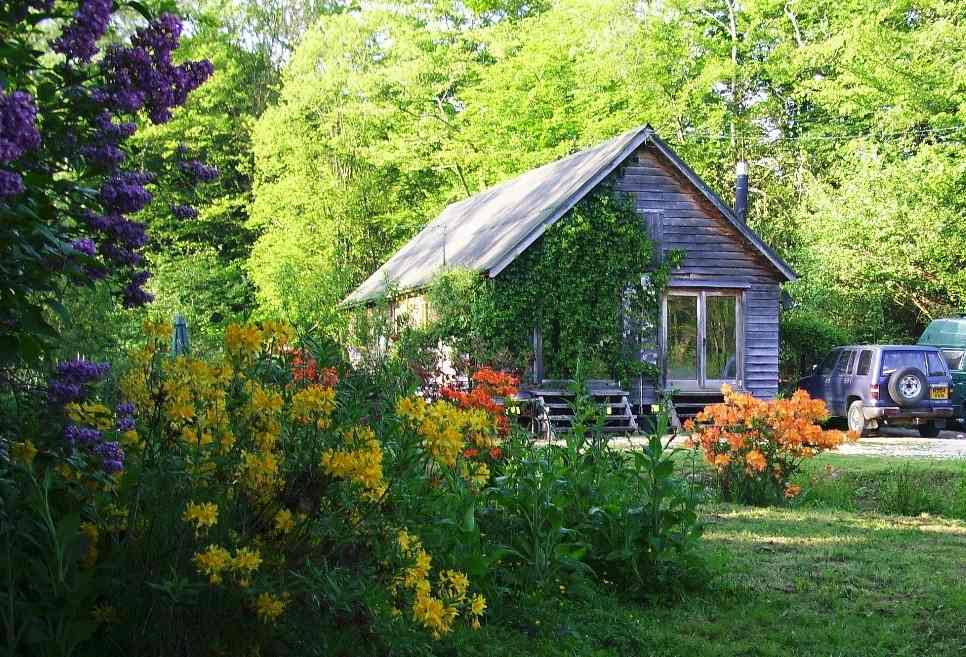 The Cabin exterior
Pros and cons

Location filming has several advantages over filming on a studio set:
It can be cheaper than constructing large sets.

The illusion of reality can be stronger - it is hard to replicate real-world wear-and-tear, and architectural details

It sometimes allows the use of cheaper non-union labor or to bypass a work stoppage in the US. Canadian locations such as Vancouver and Toronto are known for this.

It sometimes allows "frozen" currency to be used. The 1968 movie Kelly's Heroes was filmed in Yugoslavia using profits that had been made on movie exhibitions in that country but could not be exported.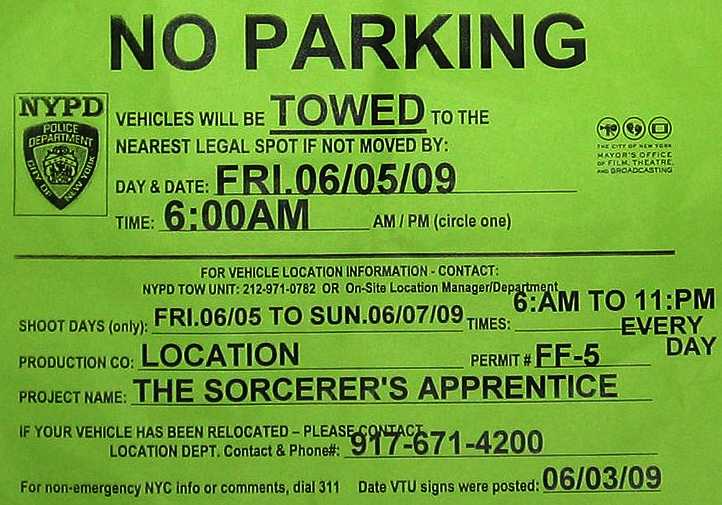 The Mayor's Office of Film, Theatre and Broadcasting in New York City helps keep cars from parking near shooting locations

Its disadvantages include:
A lack of control over the environment — lighting, passing aircraft, traffic, pedestrians, bad weather, city regulations, etc. This is not a problem at Heathfield in Sussex, where this particular site is secluded and self contained.

Finding a real-world location which exactly matches the requirements of the script.

Members of the audience may be familiar with a real-world location used to double as a fictional location (such as Rumble in the Bronx inexplicably showing the mountains outside Vancouver in the background of an urban Bronx-set scene)

Taking a whole film crew to film on location can be extremely expensive

Beachy Head in Sussex is often used as a film location and is recognised, such as for the Bond movies.

Brighton is a popular film location, such as for the film 'Wimbledon'.

Location filming can provide significant economic development benefit to an area because local cast and crew use facilities such as catering and accommodation.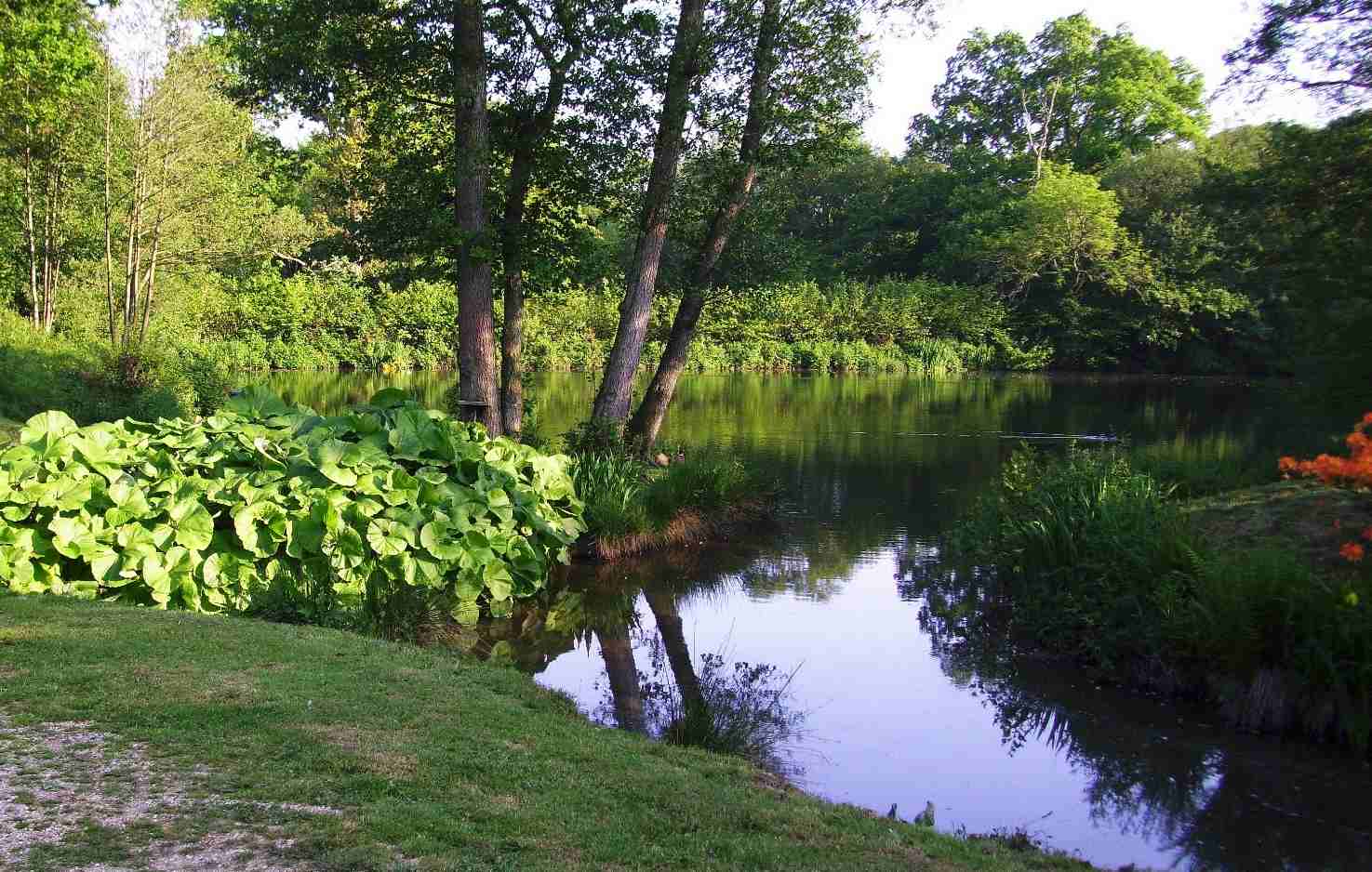 Stream feeding the lake
Practicalities

Location filming usually requires a Location Manager and locations are usually chosen by a Location Scout. Many popular locations, such as New York City in the United States, and the Isle of Man in the United Kingdom, have dedicated film offices to encourage location filming, and to suggest appropriate locations to film-makers.

In many cases a second unit is dispatched to film location scenes, with a second unit director and sometimes with stand-in actors. These locations shots can then be edited into the final film or TV program alongside studio-shot sequences, to give an authentic flavour, without the expense or trouble of a full-scale location shoot. NYPD Blue, for example, was filmed primarily in Los Angeles, but used second unit footage of New York City for colour, as well as featuring a small number of episodes filmed on location with the cast.
HEATHFIELD CABIN
This spacious 50' x 20' cabin sits on the edge of a 1 1/2 acre lake full of course fish, set in 17 1/2 acres of private meadow and woodland, nearby to the village of Old Heathfield.
The cabin sleeps four in two double rooms and there is a large sofa & mattress available for additional youngsters to bed down who can also pitch a tent in the grounds.
This is a private cabin with all the usual refinements of every day living including a bathroom. There is a wood burning fire with logs available if the evenings should get chilly. You can fish and swim in the lake. This location is about freedom to make your film and get those shots without undue hassles.
Unfortunately, dogs are not allowed as the wildlife (duck and pheasants) comes to the door to be fed titbits.
Heathfield town centre is 1 1/2 miles away with a full range of shops and two supermarkets and we have two superb local public houses, one (The Star Inn, Old Heathfield) within walking distance.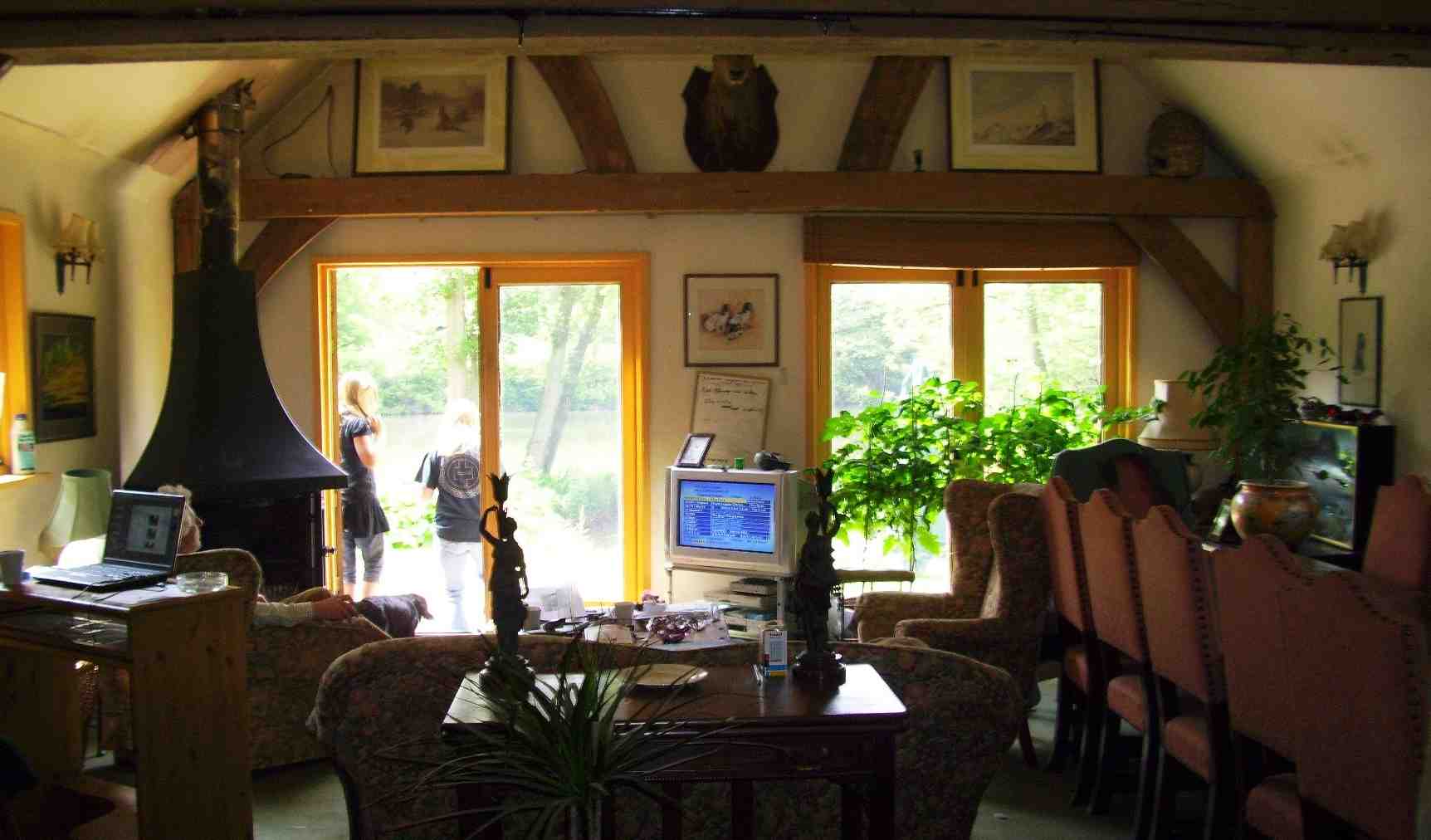 View from cabin to lake
Distance from major towns: Brighton 28 miles - Tunbridge Wells 17 miles - Eastbourne 17 miles - Uckfield 10 miles.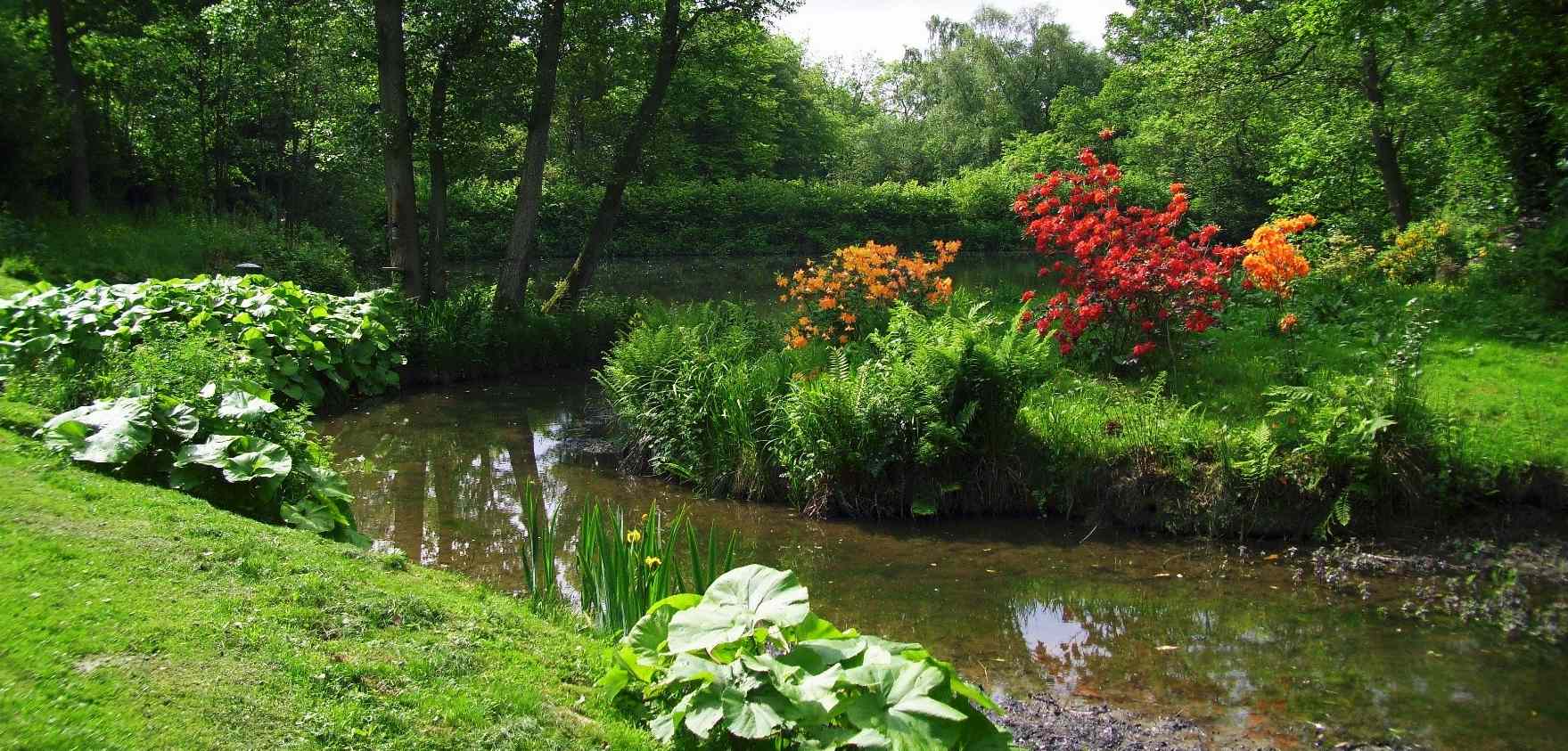 Stream in bloom, leading to the lake
This is a very peaceful film location for country period dramas, advertisements, with ample facilities for film crews for overnight accommodation if required. The lake has been used for filming recently.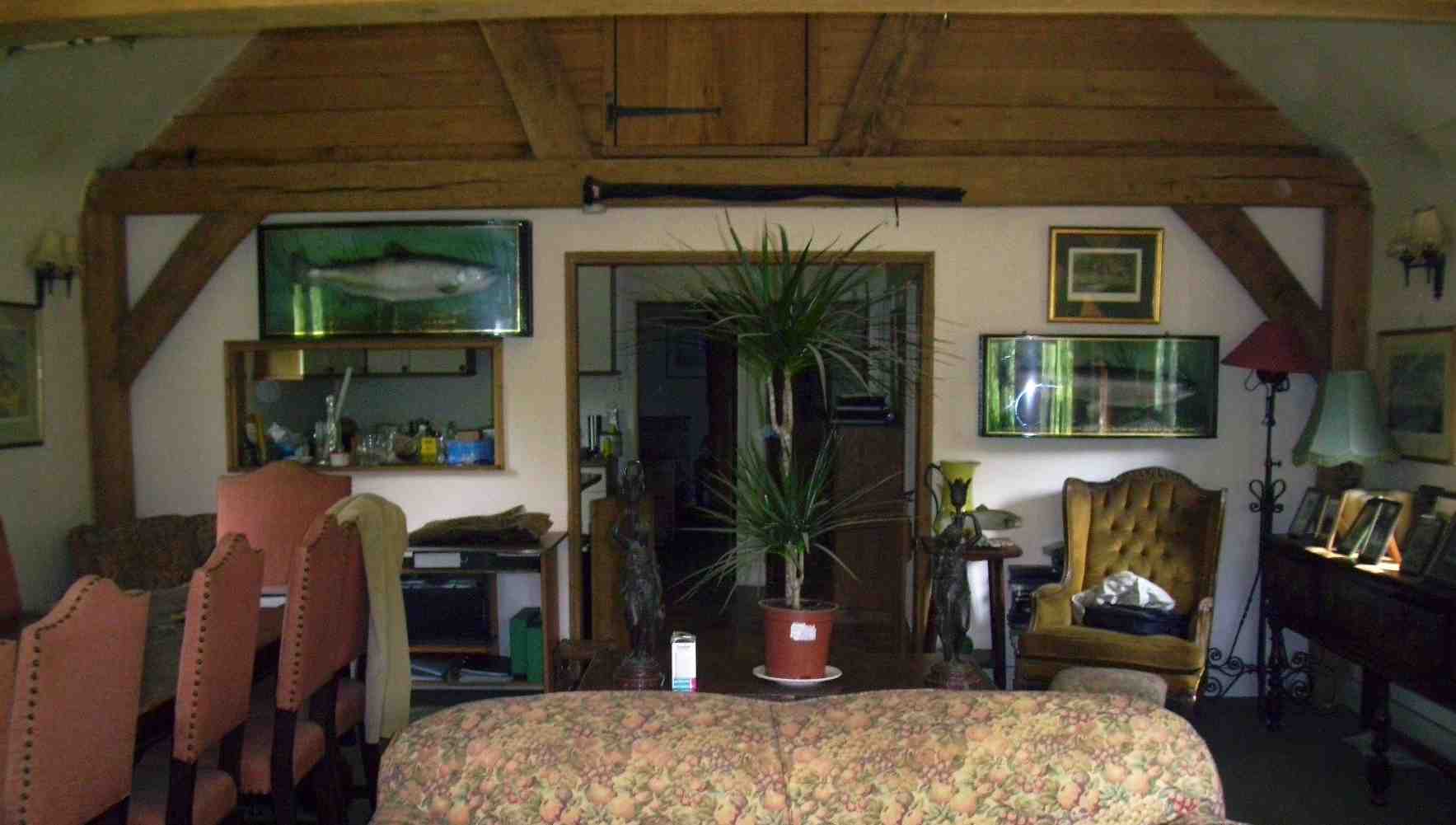 Cabin lounge 26' x 20'
If you wish to enquire about availability, or would like to come and see the cabin, please telephone: +44 (0) 1435 867178 when full directions will be given.
Alternatively, email: charlescwarren @ hotmail . com
| | |
| --- | --- |
| CBS film locations - Youtube | Harry Potter film locations - Youtube |
| Planet of the Apes film locations - Youtube | Terminator film locations - Youtube |
LINKS:
FLY CASTING TUITION ON THE LAKE IS ALSO AVAILABLE IF REQUIRED
HOLIDAY CABIN RENTAL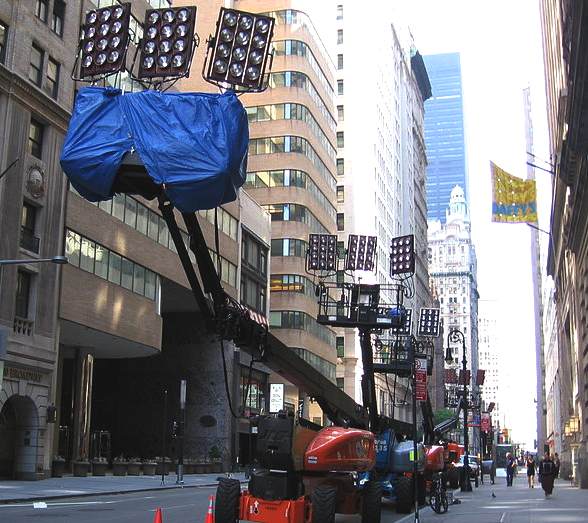 Between shoots for The Sorcerer's Apprentice at Bowling Green in New York City, lighting equipment was parked on Broadway.