Vivienne started dancing in 1993 after seeing an advert for Egyptian Oriental Dance in Buckingham. From lesson 1 she was hooked. She watched with amazement while her first teacher, Maggie Caffrey, performed moves which she could at that time only dream of doing. Since then her enthusiasm and love for this beautiful, feminine and graceful dance form has never diminished.
Since her first lesson with Maggie over fourteen years ago, Vivienne has been privileged to take lessons and workshops with many world renowned teachers including Raquia Hassan, Ava Fleming of America, Nabila Bergmann of Germany, Zaza Hassan of Paris, Morocco of New York, our own Maggie Caffrey, Sandra Thibault, Jo Wise and Heather Burby to name a few.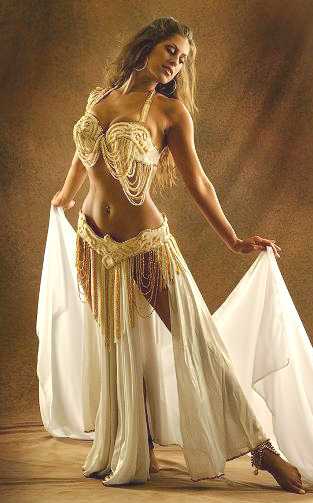 Sadie to perform at Kasbah 2008
In 2005 Vivienne decided that she would like to share the joy of this wonderful dance with other women and started teaching in January 2005 at Portfields Community Centre in Newport Pagnell. After only a short time the classes had proved so popular she had to move to a bigger venue. Vivienne now teaches a regular class at Stantonbury Leisure Centre mirrored Dance Studio every Tuesday from 8.00 to 9.30pm for improvers/intermediate and new beginners' classes on Wednesdays.
I was pleased that after a short time taking lessons with me, some of my students decided that they also would like to perform - and so came into existence the dance group "Cairo Cats". Their first performance, dancing one of my own choreographies to Bhekku Annak by Nawal Zoughbi, was at the "Jewels of the Nile" show produced by Sharleen Pratt and Julie Clarke and held in Luton Library Theatre in February 2006. Of course I also love performing myself, and am pleased to have been featured as the guest dancer at Maria D'Silva's event in Leicester October 2005 and Lynne Chapman's Charity Christmas Haflah in Rugby in December 2005 and star guest December 2006. I will also be featured as Star Performer at Planet Egypt in June 2008 www.planetegypt.co.uk
In addition to her classes, Vivienne started to design and make bellydance themed greeting cards in October 2003. Her first stall was at Heather Burby's Christmas haflah that same year. She decided on the name Kismet because at that time no-one was using it in the UK and it happened to be one of her favourite Musicals! Vivienne then expanded into selling bellydance jewellery, other accessories and also a range of costumes for sale on her website. As a former jeweller myself and fan of Egyptian art, I can appreciate this work. See her website links below. NK
As well as teaching and selling bellydance products, Vivienne organises a regular dance event called "Kasbah" to celebrate Iranian New Year (Noh Ruz) with star guests from home and abroad. This is an opportunity for local dancers to perform, or simply dance to live musicians and have a good time. This year's event (2007) was another success with Kay Taylor of Farida as Star Guest. Next year will be the fifth anniversary of Kasbah and to celebrate Vivienne has invited the brilliant Sadie of America to come over and give workshops and perform.
We are sure Sadie will dazzle you all with her technique. Vivienne says: "I have seen some really brilliant dancers during the last 14 years, but she has got to be one of the very best."
As part of her quest to raise the profile of this beautiful dance form, Vivienne was the only bellydancer to have appeared on BBC TV's "Mastermind" quiz show. This was in 2006 with my specialist subject being the "History and Culture of Arabic dance". More recently she has been filmed by the BBC teaching a group of my more advanced students one of her own choreographies - this was as part of the BBC's new "People's Quiz" which will be shown on prime time Saturday television sometime later this year.
CONTACTS
Kismet Bellydance
Email: vivienne@kismet-bellydance.com
Phone: 07905 242436
HISTORY OF BELLY DANCING
Raqs Sharqi, Dance du ventre, Raqs Orientale...... or to call it by its most common name "Bellydance". The stereotypical name accorded to this very skilful dance form is a constant source of irritation for many serious dancers. It is widely believed to have derived from an entrepreneur called Sol Bloom who introduced this type of dance to the Chicago World's Trade Fair in 1893. Since then, with the introduction of the two piece costume by Hollywood and its subsequent adoption by the Egyptian dancers of the 1930's and 40's the name seems to have stuck. If you tell anyone that you do "Arabic dance" or "Raqs Sharqi" for a hobby or a living - they usually looked puzzled until you explain that these are actually other terms for "bellydancing".
For my own part, I have no problem with the term if it can describe the dance properly.... however it simply doesn't do it justice. As one well known dancer exclaimed "you may as well call Flamenco the "foot dance!" Still we are stuck with this name, and must do our best to help people understand the rich and varied cultural and historical roots behind what some believe to be the world's oldest dance form.
Historically there is evidence that the dance we see today descended from the sacred rituals involved in goddess worship prior to the rise of the major monotheistic religions in the region. However, with the advent of Judaism, Christianity and Islam in the region, all of them male dominated, the dance came to be associated with "immodest" women and secular entertainment rather than the religious and the divine as it had been previously. This may be why dancers, even today, struggle with the effect that becoming a dancer can have on their reputation..... one dancer I know is even estranged from her father because of her choice to become a professional dancer. Wendy Buonaventura, in her well researched books "Serpent of the Nile" and "I Put a Spell on You" points out that the word for woman in Arabic is "fitna" which is also the word for chaos or disorder. Women (especially it seems in Islam) are to be feared for their "disruptive" influence over men - hence the need for women to be veiled. This idea is also put forward in "Beyond the Veil" by Fatima Mernissi, a book about the woman's role in Islam.
Imagine how the women who became dancers for a living, refusing to wear the veil or be reliant on a man for anything (like, for example, the Ouled Nail women) were viewed as the most disruptive of all - indeed this must have been a very threatening concept. As a result of this, dancers throughout history have suffered persecution and even death for the sake of their art and their freedom. It was reported by one French writer Auriel that so disruptive did Napoleon believe the Ghawazee (dancers) of Cairo to be on his soldiers, that he had 400 of them decapitated and their headless bodies thrown in the Nile. In 1832, the ruler of Egypt, Ali Pasha, fearing the effect that the dancers would have on his city's reputation, especially with the influx of European tourists, banished all the Ghawazee to Aswan and Upper Egypt. This did not stop travellers such as Gustave Flaubert (author of Madame Bovary) from seeking them out.... he was particularly taken with the most famous dancer of that time called Kutchuk Hanem, who he persuaded to perform a dance called "The Bee" for him.
And so what of the present day....? Despite the persecutions and the prohibitions put on the dance throughout history it still survives. Admittedly, it has changed over the years, incorporating moves and ideas from other dance styles such as ballet, flamenco and samba etc. But essentially it remains a dance of the Middle East, easily recognisable by the music and the skilful isolated movements of the hips, torso, stomach, arms and head. And this is the strange thing about the name "bellydance" and maybe why a lot of dancers take issue with it - your "belly" does not need to be on show, nor indeed does any part of your body. Furthermore, the moves that are performed in this dance actually incorporate the whole of the body.....from the head to the toes. It is a very skilful, beautiful, empowering dance form for women. It is suitable for women of all races, ages, sizes, and levels of ability; it gives a woman the chance to express her passion, her individuality and her interpretation of the music; it allows her to be strong and masterful, sensual and lyrical, playful and cheeky - whichever mood she wants according to the type of music she is dancing to.
Today, more women than ever are finding out the health and spiritual benefits that can come from learning this dance. The art is over two thousand years old. We hope it continues to bring joy to women and men for another two thousand.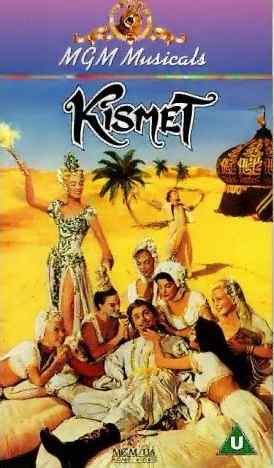 LINKS and REFERENCE
Kismet Bellydance | Jewellery | Classes and Events | Gallery
Planet Egypt is a consortium of experienced teachers and acclaimed
performers, founded in 2003 to promote Oriental dance and music in London.
The emphasis is on the classic Egyptian tradition of Raqs Sharqi, meaning
'Eastern dance'.
PLEASE NOTE THAT GEORGINA IS CURRENTLY DOING A MAJOR REVAMP OF HER WEBSITE - PLEASE BE PATIENT AND NORMAL SERVICE WILL BE RESUMED VERY SHORTLY!
the website for Georgina, a professional Belly Dancer based in the middle of Bedfordshire (in the UK) around 35 miles north of London
the website for Fulya (Lynne Chapman) and Tribulations. Also a range of jewellery and costumes for sale.
RWM consists of a multi-cultural team of professional musicians and dancers supported by a business consultant. We are all known teachers in our respective fields and have all either performed at or organised professional Egyptian dance shows.
ATS and Tribal fusion performer, teacher and international events organiser. Also tribal costumes through BellyNut Tribal.
The website of Guy Schalom - Master percussionist, dancer and independent record producer, most widely acknowledged as a World Music specialist, has appeared across the globe with artists as diverse as Frank London's Klezmer Brass All-stars (New York), Les Musiciens Du Nil (Luxor) and Natacha Atlas (London).
Sue Forsdike a Bedfordshire based teacher and performer.
Dancer, singer, teacher, writer, visionary - lovely website of Merseyside teacher and performer Ishtar.
TheArtsDirectory.net - Art Links - A beautiful new information site for everything to do with the Arts including dance.
A lively new and absolutely FREE information and directory for bellydancers. Restaurant reviews, dancers list and teachers' index by county... Shopping includes costumes, jewellery, hip scarves, accessories and more. What's even better is that it is free from pop ups or advertising! Bellydancers if you want to see your details included email webmaster@strictlybellydance.co.uk
The UK's largest dance organisation for Middle Eastern dance. Details of the membership committee, Mosaic events and many useful links.
Egyptian dance! The Heart of Bellydance
A beautiful website with a wealth of information about Egyptian Dance and lots of links to other websites.
www.lincolnshirebellydancer.co.uk
A beautiful website full of information about events, teachers, restaurants, online bellydance stores and much more. Mainly serving the Lincolnshire area but also with information interesting to bellydancers wherever they are in the UK.
http://www.bestengland.com/linktous.htm
Bestengland.com is an England internet directory covering subjects including Arts, Entertainment and Dance.
Looking for a bellydancer, bellydance classes or bellydance supplies. Then check out Entsweb - a wealth of information on everything to do with the entertainment world.
All the information you could ever possibly need from a dance website.
www.freewebs.com/stortfordbellydance
A small group on the Herts/Essex borders - they are always looking for new members! Also a myspace area www.myspace.com/182641510
Not a bellydance site - but here you will find beautiful, individually designed handbags, headwear and accessories. Each item is handmade with no two the same. Handbags are made with the finest materials many in silk, cotton or linen featuring exquisite embroidery often embellished with crystals or sequins.
Jellyflower Designs (JFLDesigns) are an exciting new range of quality, carefully handcrafted greeting cards with a focus on clean modern designs. The speciality cards are all centered on fashionable Chinese Calligraphy designs.
An online store for bellydance costumes, jewellery, accessories etc. Also open as a retail store in Lincoln.
A new international bellydance yearbook from Nabila Bergmann and Sabine Sniadecki - organisers of the "Bazar Oriental" in Germany. Also check out their other website www.bazar-oriental.de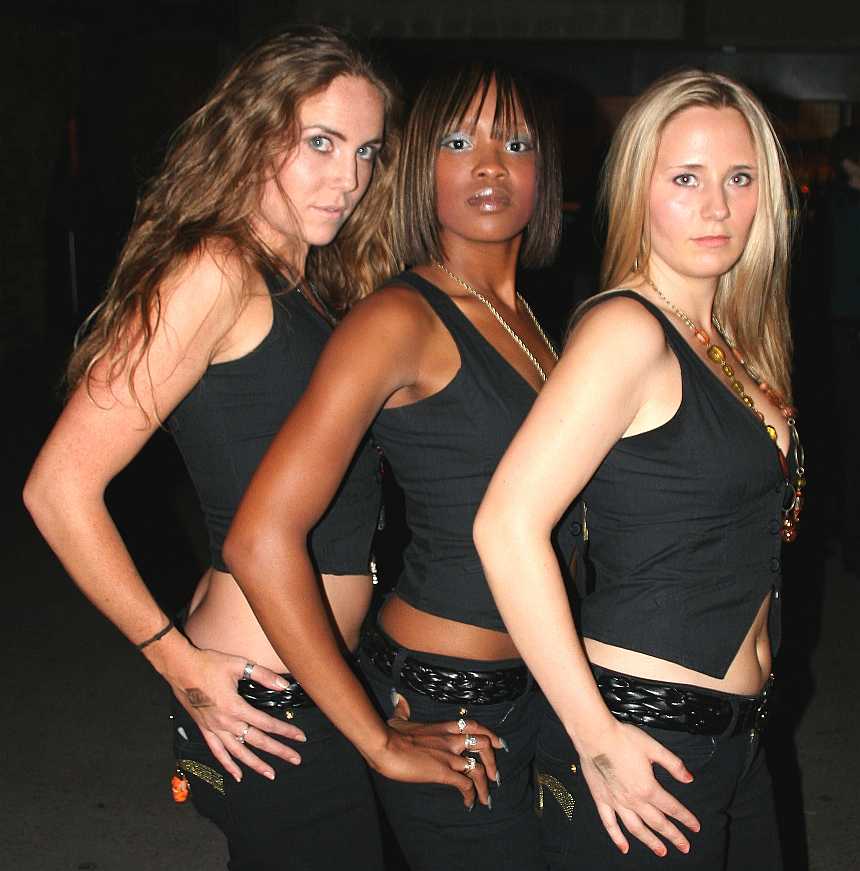 The Kismet Girls a London based singing group UMA London October 2007
© 2007 NJK
Kismet Bellydance | Jewellery | Classes and Events | Gallery
A - Z FILMS INDEX
A - Z ACTORS INDEX
CARTOONS OF NOTE
---
A taste for adventure capitalists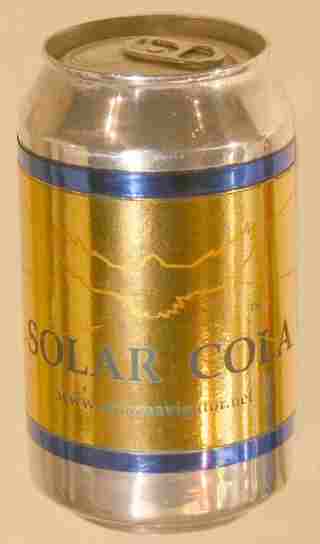 Solar Cola - a healthier alternative