TICKET TO RIDE

Before the Beatles, British popular music had made only occasional inroads into the American charts. There had been one-off hits by the likes of Vera Lynn, The Tornadoes and Acker Bilk. But for at least four decades before the Beatles' ascendancy in the early 1960s, transatlantic musical traffic was all, essentially, eastward bound.
When PanAm flight 101 landed in New York that day, with the Beatles on board, thousands of screaming fans were there to greet them. This was much to the surprise of 21-year-old Paul McCartney. During that historic flight, he had asked a journalist, "What do the Americans need us for? What are we going to give them they don't already have?"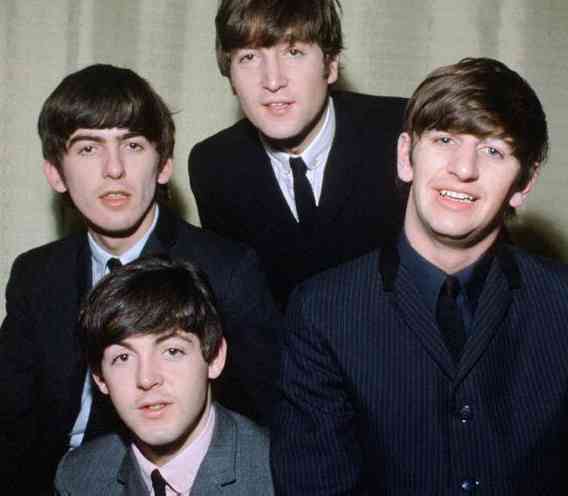 The Beatles - George, Paul, John and Ringo
( America 's cultural commentators pointed out that barely two months after the demise of President Kennedy, the Beatles provided exactly the kind of light relief America required.) Two days later, the Beatles made their American TV début on The Ed Sullivan Show. Watching them were 73 million people: at that time, this was the largest audience in television history. Cute as puppies, brimming with confidence and charm, the Fab Four captivated America overnight.
BRINGING IT ALL BACK HOME
Where the Beatles led the way, the rest of the British Invasion wasn't far behind. In the wake of the Fabs came the Rolling Stones, the Animals, the Who, the Yardbirds... and so many more. Ironically, the most important thing these Brits brought with them to America was musical authenticity.
The Beatles had grown up cheek by jowl with rock'n'roll. Elvis Presley, Buddy Holly, Eddie Cochran, Gene Vincent, Little Richard, Carl Perkins: all had prime shelf-space in record collections of the teenage John, Paul, George and Ringo. But by the time the four Liverpudlians arrived in America , homeland of their musical heroes, indigenous record buyers had all but forgotten the giants of rock'n'roll. Instead, following Elvis's discharge from the Army in 1960, America had been feasting on a bland diet of home-produced, pre-packaged pop idols. The irony was that these British kids were now more familiar with American blues, R&B, soul and rock'n'roll than most of their Stateside fans.
LOVE ME DO
In 1964 America took the Beatles to its heart. And even 40 years later, that love affair shows no signs of diminishing. The group has enjoyed more Number One singles and albums there, than any other act since. On one occasion, soon after their arrival in 1964, The Beatles held all Top 5 slots in the American Hit Parade, a feat which has never been repeated, and is never likely to be. 'Can't Buy Me Love' had the largest advance sales of any single in history, more than two million copies. And on 11 April 1964, the Beatles occupied an astonishing 14 places on the American Hot 100 -- another record which will never ever be equalled. They remain the most successful British band of all time.
Of course, everyone from Slade to Coldplay has tried to emulate the Beatles' success in America . None has ever come close, notwithstanding Coldplay's Record of the Year win at the 46th Grammy Awards in early February 2004. It was the Beatles' pioneering and innovative music which initially captivated America , but there was also something irresistible about their image, their talent, their attitude. It was the Beatles' chemistry that, 40 years ago this month, set America alight. And those flames burn brightly still.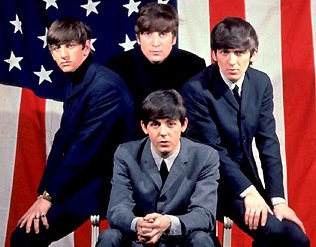 The Beatles in America
GOT TO GET YOU INTO MY LIFE

Even though they last played together 35 years ago, the Beatles are still the most successful British band of the 21st Century. In terms of impact, influence and sales, no other band has come close. Worldwide sales of their Greatest Hits album, 1, are now pushing 30 million. And even the Beatles' recent Let It Be: Naked -- effectively a reworked version of a 34 year old LP -- comfortably outsold the latest album by Radiohead.
And the Beatles still matter today, because they remain the benchmark by which all other bands are measured. Every British group with more than one hit to its credit will, at some stage, be hailed as "the new Beatles". The ever-expanding library of Beatle books documents just how and why the Beatles have become so venerated.
The original Fab Four's success stemmed from a combination of factors: their engaging and complementary personalities, the songwriting genius of Lennon & McCartney, the management skills of Brian Epstein, the production flair of George Martin… and so the list goes on. Ultimately, however, it all came down to the music. Four men, who with a little help from their friends, enjoyed an unsurpassable roller-coaster of success. From 'Love Me Do' to Sgt Pepper's in just five years -- today, that can be the wait between albums!
A DAY IN THE LIFE
When the Beatles broke up in 1970, they left a rich legacy of musical influence, which was quickly abstracted by Queen, Cheap Trick and, particularly, the Electric Light Orchestra. ELO's Jeff Lynne went even further, finding himself producing the surviving Beatles for their 1995 Anthology project. More recently Coldplay, Travis and Radiohead have all testified to the Fab influence on their sound. Max Bygraves, Will Young, the Jam, Jim Carrey and U2 have all recorded Beatle songs. And of course those moody Mancunians, Oasis, have based an entire career on their idols from the other town 35 miles to the west.
The Beatles were always more than just a rock'n'roll band. But 40 years ago, during the white heat of Beatlemania, who would have guessed that the records they made would still be endlessly recycled, analysed and revered today?
The Beatles' modern influence is not just derived from syrupy covers of a Paul McCartney ballad, or voting for John Lennon as the 'Greatest Briton'. It is an enduring testament to the scale, scope and ambition of John, Paul, George and Ringo, and their extraordinary, unparalleled, achievements -- in print, on CD and DVD. Their music still offers the best magical mystery tour in pop history.
Irrepressible and irresistible, they were — and remain — the world's most astonishing rock-'n'-roll band

Intro: Technology Shaped the Show
21st Century: The Future of Arts
Boomers can be tiresome when they natter on too long about the fun-swollen fabulousness of the 1960s. I mean, I was there: "Flower power"? Patchouli oil? Peter Max posters? Please. But even the mistiest of such geezers is likely to be right about the rock and soul music of that decade: Who could overstate its distinctive exuberance, its heady inventiveness, or the thrill of its sheer abundance? And who could overcelebrate those most emblematic of '60s pop phenomena, the Beatles? For the Beatles were then, and remain to this day, the world's most astonishing rock-'n'-roll band.
The Beatles - Time Life
I use the adjective advisedly. Unrelenting astonishment is what I clearly recall feeling, as a teenager myself back in the winter of 1964, when "Beatlemania," an obscure hysteria that had erupted in Britain the year before, suddenly jumped the Atlantic and took instant root here. First, in January, came the spine-tingling arrival of I Want to Hold Your Hand — a great, convulsive rock-'n'-roll record that, to the bafflement of many a teen garage band across the land, actually had more than three chords (five more, to be exact — incredible). Then one week later, She Loves You careened onto the charts — wooo! The week after that came the headlong rush of Please Please Me, and by April, the top five singles in the country were all Beatles records. By year's-end they had logged a head-spinning 29 hits on the U.S. charts. It is hard — no, it is impossible — to imagine any of the gazillion or so carefully marketed little bands of today replicating a quarter of that feat. (Even a contemporary English group such as Oasis, which baldly appropriates the superficialities of the Beatles' style, entirely misses the still-magical heart of their music.)
Ed Sullivan, the poker-faced TV variety-show host, having spotted the effervescent moptops in mid-mob scene at London's Heathrow Airport the previous October ("Who the hell are the Beatles?" he'd asked excitedly), brought them over to play his show early on, in February 1964, and 70 million people tuned in. A congratulatory telegram from Elvis Presley, the great, lost god of rockabilly, was read at the beginning of the show, in what might have been seen as torch-passing fashion, and Americans — or American youth, at any rate — promptly fell in love. ("I give them a year," said Sullivan's musical director.)
It is a commonplace of pop-music commentary to point out that at the time of the Beatles' first appearance on the Sullivan show, the U.S. was a country uniquely in need of some cheering up. The assassination of a young and charismatic President little more than two months earlier had cast a pall on the national mood; and of course there were rumors of war. Certainly the moment was propitious for the four lads from Liverpool.
Looking back, though, it seems likely that the Beatles — with their buoyant spirits, their bottomless charm, their unaccustomed and irrepressible wit — could probably have boosted the mirth quotient at a clown convention. Their overflowing gifts for songcraft, harmony and instrumental excitement, their spiffy suits and nifty haircuts, their bright quips and ready smiles, made them appear almost otherworldly, as if they had just beamed down from some distant and far happier planet.
Actually, of course, they hailed from Liverpool, a semi-grim seaport on the northwestern coast of England. John Lennon, born there in 1940, never knew the seagoing father who had deserted his mother; mainly a doting aunt raised the boy. He grew up arty and angry — and musical, it turned out, after his mother bought him the traditional cheap kid guitar (the label inside said guaranteed not to split), and he quickly worked out the chords to the Buddy Holly hit That'll Be the Day. Paul McCartney, born in 1942 and destined to become Lennon's songwriting soul mate, seemed a sunnier type: well mannered, level-headed, all that. But he had weathered trauma of his own, losing his mother to breast cancer in his early teens. McCartney encountered Lennon in the logical way, given the times and the two boys' musical interests: on the skiffle scene.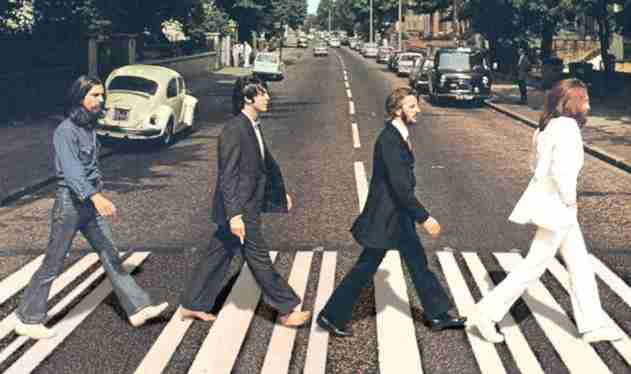 The Beatles - cross the road
Skiffle music — a sort of jug-band clatter ideally suited to inexpensive and homemade instruments — was all the rage, and in 1957 Lennon formed a band called the Quarrymen. By the following year, the group had been joined by McCartney and his school friend George Harrison, then just 14. In 1960, calling themselves the Silver Beatles, and with drummer Pete Best in tow, they sailed to Germany to play the riotous red-light-district bars of Hamburg, drink Herculean quantities of beer and gulp down handfuls of illicitly energizing pills to keep them stage ready seven nights a week. In 1962 Best was replaced by another Liverpool drummer, basset-eyed Ringo Starr (born Richard Starkey in 1940). After passing an audition that their manager, Brian Epstein, had arranged with EMI's Parlophone label, the group cut its first single, Love Me Do, a moderate hit. In January 1963 a second single, Please Please Me, went to No. 1, and Beatlemania was born.
It is commonly thought that by the time the Beatles arrived in the U.S., rock-'n'-roll music, an uproarious sound forged by such pioneers as Chuck Berry, Little Richard and Elvis Presley, had all but died out, leaving the charts littered with such unconvincing rock-lite commodities as Frankie Avalon, Bobby Rydell and Chubby Checker. This is not entirely true. Although Presley had been drafted into the army in 1958 (and was never quite the same after he got out), and Buddy Holly had been killed in a plane crash in 1959, and Berry, Little Richard and Jerry Lee Lewis were all otherwise sidelined, there was no gaping lack of good music around. In 1963 — the year before the Beatles broke Stateside — the charts were filled with great records by the Drifters, the Beach Boys, Roy Orbison, Sam Cooke, Motown's Miracles and Martha and the Vandellas, and celebrated Phil Spector girl groups such as the Crystals and the Ronettes.
What set the Beatles apart, amid all those fabled acts, was their dazzling interpersonal chemistry (showcased to irresistible effect in the 1964 feature film A Hard Day's Night, which critic Andrew Sarris called "the Citizen Kane of jukebox movies"), their novel sound (produced on offbeat — to most Americans — Gretsch, Rickenbacker and Hofner guitars and cranked out through snarly little Vox amplifiers brought over from England) and of course their awesome facility for making ravishing hit records.
By 1965 even the non-fab world had been forced to take notice of this all-conquering cultural force. The Beatles had become such a huge British export that they were given a royal award: the Member of the Order of the British Empire, or M.B.E. (They took this about as seriously as anyone might have expected, all four of them firing up a joint in a Buckingham Palace washroom before the ceremony, and Ringo commenting on his M.B.E., "I'll keep it to dust when I'm old.") Having scored a breakthrough with their chart-topping 1965 album Rubber Soul — the record whose elegant lyrics and luminous melodies lifted them forever out of the world of simple teen idols and into the realm of art — the Beatles, exhausted, decided to stop touring. After a final concert in San Francisco in 1966, they would come together again as a group only in recording studios. But there they spun out ever more elaborate masterpieces: the tripped-out psychedelic special Revolver in 1966; the breathtaking (at the time) concept epic Sgt. Pepper's Lonely Hearts Club Band in 1967; the strangely alienated, every-man-for-himself White Album (officially called The Beatles) in 1968; and the gorgeous Abbey Road in '69.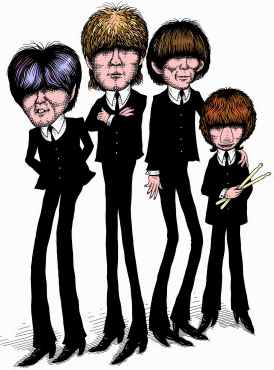 The Beatles - cartoon
For millions of fans worldwide, these albums mapped a path through the puzzling and sometimes scary '60s. The paths of Lennon and McCartney, however, were diverging drastically. Each took a wife (John married Japanese avant-garde artist Yoko Ono, and Paul wed American rock photographer Linda Eastman) and drifted even farther apart, Lennon growing bitter, McCartney adopting the air of the contented family man.
By 1969 Lennon was ready to quit the group. McCartney is said to have talked him out of going public with this desire; but then in April 1970 McCartney himself announced that the group was disbanding. In December he filed suit to have the partnership dissolved and a receiver appointed to handle its affairs. When the other three Beatles dropped their appeal of this action in 1971, the most fabulously successful band of all time (with more than 100 million records sold to date) came to an end.
And so it was over. McCartney began making records with his wife in a new band. Harrison followed his Indo-mystical inclinations as far as he could until fans lost interest. Ringo made occasional records, movies and television commercials. And Lennon moved to New York City, where he had always wanted to be, and ironically became that most English of figures, the reclusive eccentric. He was shot down in 1980, and the Beatles were nevermore. Except for their music, which is eternal.
---
LIVERPOOL
Carl Gustav Jung, the esteemed psychologist and thinker, famously described Liverpool as "the pool of life" before his death in 1961. Old Carl wasn't far wrong - and he dropped off the twig a year before the Beatles had even scored their first hit song!
Liverpool has always had plenty going for it but since the Beatles came and went in the Sixties, it has become inextricably linked with its four most famous sons.
Interest in the Beatles (pictured) remains as strong now as ever - the three surviving members of the band made a lazy couple of million dollars each last year - nearly 30 years after their big split and in a year where they didn't release any product. They have published their autobiography and industry sources believe they made more than $1 billion - yes, billion - from it.
Liverpool was painfully slow in getting the hint about the Beatles and the international publicity they generated for the city. One city councilor in the Seventies - obviously a Rolling Stones fan - famously voted down a proposal at a Merseyside County Council meeting to name four streets after Lennon, McCartney, Harrison and Starr.
"What did the Beatles ever do for Liverpool?", he asked an incredulous gathering of hitherto snoozing councillors. Warming to his theme and, clearly pleased to have grabbed his colleagues' attention, he spat in a metre-thick Scouse accent: "They just up and left once they'd made a couple of bob and buggered off to London!" Amazingly, several councillors sided with him!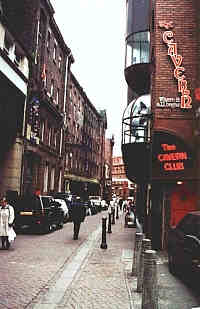 Liverpool - The Cavern Club
For years, Mathew Street, the small, inner-city street that housed the legendary Cavern Club, lay derelict and ugly. The building above the basement that was the Cavern had been demolished and the club site was filled in and covered to become an ill-used car park.
The "New Cavern" - an underwhelming night club - was built opposite the original site and, as far as civic and corporate Liverpool was concerned, the memory of the Beatles was buried with the old Cavern. The flame, however, always burned in local hearts.
In the late Seventies, by the time the New Cavern had become "Eric's", one of the premier punk/reggae clubs in the North-West, Liverpool had finally got around to putting a small, impressionistic statue of a mother (Mary?) holding three babies high on the wall above the club's entrance.
A sign was placed underneath, proclaiming Mathew Street to be "Beatle Street" and saying simply: "Four Lads Who Shook The World". Where was the fourth Beatle? Legend had it that Paul had grown Wings and flown away. Liverpool has come a long way since those days.
If you were one of the thousands who trooped down Mathew Street at that time only to be disappointed to find a derelict, cobble-stone street with disused warehouses and one smoky pub, you would drop in your tracks these days.
It truly has become Beatle Street, with bars, cafes, museums - and the Cavern brought back to life. I'm sure patrons of the original complain about one or two minor details being different, but to this pair of untrained eyes, the recreated Cavern is uncannily like the original. If you're interested in heading over there, click here for some well-priced accommodation.
Mathew Street is at the heart of a thriving Beatles tourism industry in Liverpool, but is only part of it. You want to see Strawberry Fields? Penny Lane? Sir Paul McCartney's old house? You can. There are tour packages to suit every Beatles fan.
Just as Merseybeat grew up around the Fab Four, Merseybeat tourism has now evolved around the new Beatlemania. Try taking a ferry 'cross the Mersey to Wallasey or Birkenhead and drink in the atmosphere that inspired Liverpool's other big pop exports, Gerry and the Pacemakers.
Liverpool has just staged a wildly successful Mathew Street Festival. This annual music and pop culture celebration attracted around 250,000 over the week it ran.
The city offers far more than just Beatles memorabilia. Remember, it was the Pool of Life even before the Fabs came on the scene. A rich, merchant city that was once one of the biggest ports in the world, multi-cultural Liverpool has stunning architecture, two awesome cathedrals, a thriving arts and university scene and is one of the sporting capitals of the UK. Liverpool might have made its money under dubious circumstances - it was one corner of the Slave Triangle - but it spent its money well.

Check out the Royal Liverpool Philharmonic, or St George's Hall (pictured), or the Walker Art Gallery and be impressed.
If millions worldwide think of the Beatles when Liverpool is mentioned, almost as many would think "soccer" at the sound of the city's name. Liverpool FC has been one of the most successful football clubs in the world, much to the chagrin of its biggest rival, Everton FC, the city's other big club. You can do tours of Anfield and Goodison Park, their respective home grounds.
Liverpool has a rich Irish heritage - Scousers, as Liverpudlians are known, declare the city to be the capital of Ireland, north and south. You don't have to go to a generic "theme-pub" with an Emerald name to find an "Irish House" in the 'Pool.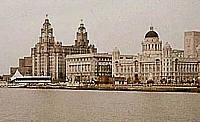 Liverpool - The River Mersey
This is no great surprise as Liverpool has been the gateway into England for the Irish for centuries. Ferries still run regularly between Liverpool and Dublin and Liverpool and Belfast. You can also catch a ferry to the beautiful Isle of Man from Liverpool's spectacular Pier Head precinct on the banks of the Mersey.
That aforementioned ferry 'cross the Mersey will give you the best views of the famous Liver Building, Liverpool waterfront and the cathedrals as you travel over to the Wirral Peninsula. On your return to the Pier Head, take a couple of hours to stroll down to the Albert Dock.
The Albert Dock is not only Britain's most popular heritage attraction, it's also the largest group of Grade One-listed buildings in the country and home to some world-class attractions. These include the Merseyside Maritime Museum where you can explore Liverpool's fascinating maritime past and the Tate Gallery Liverpool, which displays the best of the national collection of modern art.
The Beatles Story (there's no avoiding them) traces the life and times of the Fab Four from their early days in Hamburg to fame and fortune and their eventual split. The Albert Dock also offers some interesting shops and some great cafe bars and pubs where you can enjoy a relaxing break from shopping and sightseeing.
If you base yourself in Liverpool for a while, you will have easy access to North Wales, Wirral, Manchester (a 45-minute drive), and you will only be a couple of hours away from the stunning Lake District. By the way, no visit to Liverpool is complete without getting a local to serve you up some scouse, the local dish that gives the people and the dialect its name. It's more than just a stew - it's the elixir of life in the pool of life.
---
The Beatles are widely believed to be the most influential, groundbreaking and successful popular music group of the Rock and roll era. No other artists can claim, with the arguable exception of Elvis Presley, to have achieved the Beatles' combination of popular success, critical acclaim and broad cultural influence. The Beatles comprised John Lennon, Paul McCartney, George Harrison, and Ringo Starr. Although Lennon and McCartney were initially the principal songwriters, Harrison and Starr made significant contributions as the band matured. George Martin produced almost all of the Beatles' recordings.
The Beatles created a sensation in late 1963 in the UK (the phenomenon was dubbed "Beatlemania" by the British press), notable for the hordes of screaming and swooning young women the group inspired. Beatlemania came to North America in early 1964, and the band's popularity extended across much of the world. Within the space of five years, their music progressed from the apparent simplicity of their early hits (such as "She Loves You" and "I Want to Hold Your Hand") to artistically ambitious suites of songs (such as the albums Revolver, Sgt. Pepper's Lonely Hearts Club Band and Abbey Road). By writing their own songs, exploring the possibilities of the recording studio and striving for unprecedented quality in every recording they released, the Beatles had far-reaching effects on popular music and made two feature films. They were subjected to unprecedented press scrutiny which included criticism of their later role as symbols of 1960s youth counterculture. The group disbanded in 1970.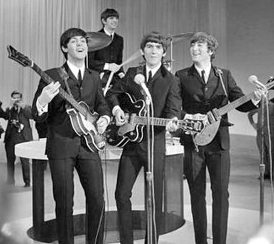 History

John Lennon formed a skiffle group, The Quarry Men, in March 1957. On July 6 that year, he met Paul McCartney whilst playing at the Woolton Parish fete and the two were soon playing music together. In 1958 the young guitarist George Harrison joined the group, which played under a variety of names. In 1960 they traveled to Hamburg (particularly the infamous "Kaiser Keller" club) where they finally became the Beatles. Stuart Sutcliffe was part of the group in 1960-61 and influenced their appearance and sense of style. Allan Williams was their manager until 1962 when Brian Epstein took over the role.
In 1962, after having been rejected by every other record company in England, they joined EMI's Parlophone label. Their drummer for the past two years, Pete Best, was jettisoned in favor of the more experienced Ringo Starr.
Their first sessions in November 1962 produced a minor hit, Love Me Do, which likely charted partly because Epstein ordered a large quantity of the singles from EMI for his family's record stores. This was quickly followed by the recording of their first album, With the Beatles, a mix of original songs by Lennon and McCartney along with some covers.
Beatlemania began in Britain on 13 October 1963 with a televised appearance at the London Palladium. Although the band was experiencing great popularity on the record charts in England by early 1963, Parlophone's American counterpart, Capitol Records (which was owned by EMI), refused to issue the singles Love Me Do, Please, Please Me and From Me To You in the United States, the reason being that no British act had ever made any impact on an American audience.
VeeJay Records, a small Chicago label, is said to have been pressured into issuing these singles as part of a deal for the rights to another performer's masters. Art Roberts, music director of Chicago powerhouse radio station WLS, placed Please, Please Me into rotation in late February 1963, making it the first and last time a Beatles' record was heard on American radio until December 1963 (it lasted a few weeks at the bottom of the charts this first time around). Veejay issued a corresponding album that summer in America, which also went nowhere.
In August 1963 the Swan label (partly owned by Dick Clark) tried again with the Beatles' She Loves You, which again failed to receive airplay. A testing of the song on his TV show American Bandstand resulted in laughter and scorn from American teenagers when they saw the group's unusual haircuts. Meanwhile, it is said that British airline stewardesses and others were bringing single copies of Beatles records into major US cities like New York, Chicago and Los Angeles to share with friends. In December 1963, during the weeks immediately following the Kennedy assassination, their music began slowly filling the American airwaves.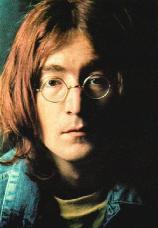 John Lennon
Beatlemania exploded in the United States with three national television appearances by the Beatles on The Ed Sullivan Show on 9 February, 16 February and 23 February 1964. The pop-music band became a worldwide phenomenon with worshipful fans and angry denunciations by cultural observers and established performers such as Frank Sinatra, sometimes on grounds of the music (which was thought crude and unmusical) or their appearance (their hair was scandalously long).
Some commentators have speculated that after the assassination of John F. Kennedy a depressed America was searching for a way out of gloom and despair. So in effect, the Beatles were in the right place at the right time (with a unique combination of talent and stage presence) to provide an enthusiastic jolt to a saddened nation.
In 1964 they held the top five places on Billboard's Hot 100, a feat that has never been repeated.
In 1965 they were instated as Members of the Order of the British Empire. Lennon and Harrison began experimenting with LSD that year and McCartney would do likewise near the end of 1966. In July 1966 Lennon caused a backlash against The Beatles when he claimed during an interview that Christianity was dying, quipping that the Beatles were "more popular than Jesus." Eventually he apologized at a Chicago press conference, acquiescing to objections by many religious groups including the Holy See as Beatles' records were banned or burned across the American South along with threats from groups such as the Ku Klux Klan.
The Beatles performed their last concert before paying fans in Candlestick Park in San Francisco on 29 August 1966. From this time until the group dissolved in early 1970 The Beatles concentrated on making some of the most remarkable recorded pop music of the 20th century. The group's compositions and musical experiments raised their artistic reputations while they retained their tremendous popularity. The Beatles' financial fortunes took a turn for the worse, however, when their manager, Brian Epstein, died in 1967 and the band's affairs began to unravel. The members began to drift apart. Their final live performance was on the roof at the Apple studios in London in January 1969 during the "Get Back" sessions and was featured both on the "Let It Be" album and the "Let It Be" film. In 1969 , largely due to McCartney's efforts, they recorded their final album, Abbey Road. The band officially broke up in 1970, and any hopes of a reunion were crushed when Lennon was assassinated in 1980. However, a virtual reunion occurred in 1995 with the release of two original Lennon recordings which had the additional contributions of the remaining Beatles mixed in to create two hit singles: "Free as a Bird" and "Real Love". Three albums of unreleased material and studio outtakes were also released, as well as a documentary and television miniseries, in a project known as The Beatles Anthology.
Studio style evolution
Many observers have noted that understanding the success of The Beatles and their music begins and ends with an appreciation for the diverse ways in which they (especially Lennon and McCartney) blended their voices as instruments.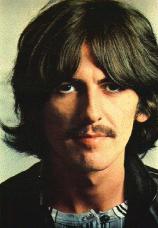 The role of producer George Martin is often cited as a crucial element in the success of the Beatles. He used his experience to bring out the potential in the group, recognizing and nurturing their creativity rather than imposing his views. His earlier production experience ranged through acts such as Jimmy Shand to the Goons, which is said to have prepared him for the open-minded, sometimes experimental studio approach the group developed as they became more experienced. Martin's connection with the Goons impressed the Beatles, who were fans. He later said he was initially attracted to the group because they were "very charming people."
At the height of their fame, bolstered by the two films Help! and A Hard Day's Night, the band stopped touring in 1966. Performing for thousands of screaming fans who typically made so much noise the music could not be heard had led to disillusionment and they decided to concentrate on making records. Their demands to create new sounds with every recording, personal experiments with psychedelic drugs and the studio techniques of recording engineer Geoff Emerick influenced the albums Revolver (1966) and Sgt. Pepper's Lonely Hearts Club Band (1967), still widely regarded as two of the best albums ever made. Along with studio tricks such as sound processing, unconventional microphone placements and vari-speed recording the Beatles used instruments considered unconventional for pop music at the time, including bowed string and brass elements, Indian instruments like the sitar, tape loops and early electronic instruments.
The group gradually took charge of their own production and Paul McCartney's growing dominance in this role, especially after the death of Brian Epstein, played a part in the eventual split of the group. Their unprecedented fame caused its own stresses and the band was already on the verge of splitting up when The Beatles ("The White Album") was released in late 1968. Some songs were recorded by the band members as individual projects with other invited musicians and Starr took a two-week holiday (sometimes reported as a temporary break-up) midway through the sessions. In fact, Paul had to finish several of the drum tracks on the album, including "Back in the USSR," after Ringo angrily stormed out of the studio. By 1970 the band had split and each Beatle went on to solo careers with varying degrees of success.
The Beatles had a limited but largely successful film career beginning with A Hard Day's Night (1964), a loosely scripted comic farce (often compared to the Marx Brothers) focusing on their hectic touring lifestyle and directed in a black-and-white documentary style by an up-and-coming Richard Lester who was then known for directing the television version of the Goon Show. In 1965 came Help!, a Technicolor extravaganza shot in exotic locations with the style of a James Bond spoof. Magical Mystery Tour (a McCartney idea adapted from Ken Kesey's Merry Pranksters LSD-oriented bus tour of the UK), was critically slammed when it aired on British television in 1967 but is now considered a cult classic.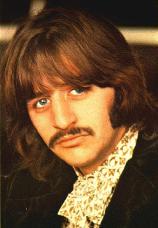 The animated Yellow Submarine followed in 1968 but had little input from the Beatles themselves save for a live-action epilogue and the contribution of four new songs (including one holdover from the Sgt. Pepper sessions, "Only A Northern Song"). Nonetheless it was acclaimed for its boldly innovative graphic style and clever humor along with the soundtrack. The Beatles are said to have been pleased with the result and attended its highly publicized London premiere.
Let it Be was an ill-fated documentary of the band in terminal decline, shot over an extended period in 1969. The music from this formed an album of the same name. Although recorded before Abbey Road, after contractual disputes along with significant and controversial tinkering by producer Phil Spector, this was their final release.
Unlike their contemporaries the Rolling Stones, the Beatles were seldom directly influenced by the blues. Drawing inspiration from an eclectic variety of sources, their home idiom was closer to pop music (during their early fame they were sometimes referred to as a mod band, a label they seem to have resisted). The Beatles' distinctive vocal harmonies have some similarities to those of early Motown artists in America. Chuck Berry was perhaps the most fundamental progenitor of the Beatles' sound. They recorded covers of "Roll Over Beethoven" and "Rock And Roll Music" early on and many other Berry classics were in their live repertoire. Chuck Berry's influence is also heard (in altered form) on later recordings such as "Everybody's Got Something to Hide Except Me And My Monkey" (1968) and "Come Together" (1969) (when "Come Together" was released, the owner of Chuck Berry's copyrights sued John Lennon for copyright infringement of his song "You Can't Catch Me", after which the two reached an amicable settlement, the terms of which included an agreement that Lennon cover some Chuck Berry songs as a solo artist).
Elvis Presley's influence on the band ([1]) is a matter of debate. Paul was quoted in an interview as saying Elvis was the reason he picked up the guitar. John was also said to have loved Presley's music. However the Beatles sounded radically different from Elvis and little of his repertoire can be found in their catalog. Others argue that because Elvis had such a major impact on the music of their time, there must have been some influence. The group did pay a special (and some say awkward) call on Elvis at his Hollywood apartment in 1965.
The Beatles were fond of Little Richard and some of their songs (especially their early work) featured falsetto calls similar to his, notably "Long Tall Sally". In 1962 he socialized with the Beatles around Hamburg and they performed together at the Star Club. Long Tall Sally was a permanent fixture in their concert performances and McCartney's effort on the album version is widely regarded as among his best rock and roll vocal recordings.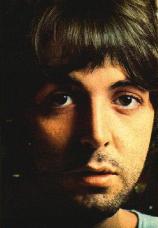 McCartney's songwriting was influenced by Brian Wilson of The Beach Boys, who was in turn spurred on by the Beatles' work. Wilson acknowledged that the American version of Rubber Soul challenged him to make Pet Sounds, an album which then inspired McCartney's vision of Sgt. Pepper's Lonely Hearts Club Band. The song "Back in the USSR" was based on a suggestion by Mike Love to McCartney and contains overt allusions to the Beach Boys' "California Girls".
The Everly Brothers were another influence. Lennon and McCartney consciously copied Don and Phil Everly's distinctive two-part harmonies. Their vocals on two 1962 recordings, "Love Me Do" and "Please Please Me" were inspired by the Everlys' powerful vocal innovation on "Cathy's Clown" (1960), the first recording to ever reach number one simultaneously in the USA and in England. "Two of Us", the opening track on Let It Be is overtly composed in the Everly style and McCartney acknowledges this in the recording with a spoken "Take it Phil."
The song-writing of Gerry Goffin and Carole King was yet another influence. Some say that one of the Beatles' many achievements was to marry the relative sophistication of Goffin and King's songs (which used major-seventh chords, for example) with the straightforwardness of Buddy Holly, Berry and the early rock-and-roll performers. Lennon and McCartney's goal when they first began writing together was to become "the next Goffin and King."
John Lennon's early style has clear relationships to Buddy Holly and Roy Orbison ("Misery" from 1963 and "Please Please Me" from 1963). "That'll Be the Day" was the first song Lennon learned to play and sing accurately and the first song the proto-Beatles ever put to vinyl. McCartney admitted, "At least the first forty songs we wrote were Buddy Holly influenced." Lennon said that Holly "made it okay to wear glasses. I WAS Buddy Holly." The naming of the Beatles (originally the Silver Beatles) was of course, Lennon's way of paying tribute to Buddy Holly's band, The Crickets. The Beatles covered Holly's "Words of Love" on their album Beatles for Sale.
After hearing the work of Bob Dylan Lennon was heavily influenced by folk music ("You've Got To Hide Your Love Away" and "Norwegian Wood" from 1965). Lennon also played the major role in steering the Beatles towards psychedelia ("Strawberry Fields Forever" Tomorrow Never Knows and "I Am the Walrus" from 1967) and then renewed his interest in earlier, "good old rock and roll" forms at the close of the Beatles' career ("Don't Let Me Down" from 1969).
Paul McCartney is perhaps best known as the group's romantic balladeer. Beginning with "Yesterday" (1965), he pioneered a modern form of art song, exemplified by "Eleanor Rigby" (1966), "Here There and Everywhere" (1966) and "She's Leaving Home" (1967). Meanwhile McCartney kept his affection for the driving R&B of Little Richard in a series of songs John Lennon dubbed "potboilers", from "I Saw Her Standing There" (1963) to "Lady Madonna" (1968). "Helter Skelter" (1968), arguably an early heavy metal song, is a McCartney composition.
George Harrison derived his early guitar style from 1950s rockabilly figures such as Carl Perkins, Scotty Moore (who worked with Elvis Presley) and Duane Eddy. "All My Loving" (1963) and "She's A Woman" (1964) are prime examples of Harrison's early rockabilly guitar work.
In 1965 Harrison broke new ground in the West by recording on "Norwegian Wood" with an Indian sitar. His long collaboration with Sri Ravi Shankar, a famous Hindustani musician, influenced many of his compositions, some of which were based on Hindustani forms (most notably "Love You To" (1966), "Within You, Without You" (1967), and "The Inner Light" (1968)). Indian music and culture also influenced Lennon and McCartney, with the use of swirling tape loops, droning bass lines and mantra-like vocals on "Tomorrow Never Knows" (1966) and "Dear Prudence" (1968).
Harrison retained Western musical forms in his later compositions, emerging as a significant pop composer in his own right, although occasionally reprising major themes indicating his relationship with Hindustani music and the Hindu god Krishna. His later guitar style, while not displaying the virtuosity of Jimi Hendrix or Eric Clapton, was distinctive with its use of clear melodic lines and subtle fills as in "Something" (1969) and "Let It Be" (1970), contrasting with the increasingly distorted riffs and rapid-fire guitar solo work of his contemporaries.
Ringo Starr rarely wrote songs but he is often noted for his gentle comic baritone on "Yellow Submarine" (1966) and "Octopus's Garden" (1969) along with his steady drumming and everyman image. Given his own performance on Buck Owens' "Act Naturally", Starr was likely responsible for the group's occasional interest in surprisingly authentic country sounds in songs such as "What Goes On" (1965) and "Don't Pass Me By" (1968).
Later Beatles material shifted away from dance music and the pace of the songs is often more moderate, with interest tending to come from melody and harmonic texture rather than the rhythm ("Penny Lane" from 1967 is an example). Throughout their career the Beatles' songs were rarely riff (or ostinato)-driven. "Day Tripper" (1965) and "Hey Bulldog" (1969, recorded 1968) are among the notable exceptions.
The decision to stop touring in 1966 caused an abrupt change in direction. Reportedly stung by criticism of "Paperback Writer", the Beatles poured their creative energies into the recording studio, making a determined attempt to produce material they could be proud of. They had already shown a clear trend towards progressively greater complexity in technique and style but this accelerated noticeably in "Revolver". The subject matter of the post-touring songs was no longer you, I, love, boy meets girl and so on, taking them far from the days in 1963 and similarities with bands such as The Hollies. All manner of subjects were introduced, from home repair and circuses to nonsense songs and others defying description.
The extreme complexity of Sgt. Pepper's reached its height on the Yellow Submarine soundtrack album, parts of which (for example "It's All Too Much" and "Only A Northern Song") were left over from 1967 and were apparently used because the Beatles themselves weren't much interested in the animated film as a project and weren't inclined to exert themselves by producing much new material for it.
After the Revolver/Sgt. Pepper's phase the creative surge seemed to exhaust itself and their self-titled double album, largely written in India, reverted to a much simpler style and sometimes simpler subjects (for example "Birthday"). Some of it (for example "Why Don't We Do It In The Road" and "Wild Honey Pie") was far less complex than their material of just a year or two before. In 1969 the band began its disintegration during sessions for the abortive Get Back project (which eventually emerged in 1970, much altered, as Let It Be). This had been intended as a return to more basic songs and an avoidance of thorough editing or otherwise "artificial" influences on the final output. Ironically Let It Be was heavily overdubbed and edited by producer Phil Spector in his wall of sound technique). With (what they thought of as) the disaster of Get Back looming behind them, George Martin was asked to produce the last album the Beatles recorded, Abbey Road, representing a mature attempt to integrate what they knew and use recording studio techniques to improve the songs rather than experiment to see what happened. It represented a final effort, as McCartney once put it, to "leave 'em laughing."
Beatle music is still performed in public by tribute bands such as the Bootleg Beatles, and shows like Beatlemania!. They were the basis for Eric Idle's parody band, The Rutles (1978). For many, the group's musical appeal lay in the interaction of John and Paul's voices and musical styles. It is said they not only supplied missing bits and pieces for each other's songs, but shared a competitive edge that brought out the best in them both. George's lead guitar and vocals along with Ringo's understated but faithful drumming contributed their own chemistry. Finally, their stage presence and charm as a group kindled their live shows (not to mention relationships with key people in their careers). After the group dissolved many critics cited inconsistencies in each of their solo releases as a demonstration of how important this group collaboration had been: Together they sparked each other to reach heights rarely attained on the later solo releases.
Members of group as instrumentalists and composers
Most fans know Paul played bass, John rhythm guitar, George lead guitar and Ringo drums. But all the Beatles had some proficiency on the piano and each used it to compose songs, which contributed to the exceptional breadth of the Beatles music catalog.
Paul learned to play piano as a young boy but never learned to read music. Although he is known primarily as a bass player, McCartney experimented with almost every instrument, including Moog and Mellotron synthesizers. His mastery of the piano as a compositional instrument is said to have empowered him as a composer (perhaps something only fellow pianists can begin to appreciate). George Martin and John Lennon commented that McCartney was the most technically proficient guitarist and drummer in the band. For example, he played lead guitar on "Taxman" and "Ticket to Ride", drums on "The Ballad of John and Yoko" and "Back in the USSR" and piano on "Hey Jude" and "Let it Be". "Michelle" was performed entirely by Paul.
Given his widely acknowledged expertise and inventiveness as a songwriter, John was less proficient playing rhythmic instruments such as drums or bass. For example, during the song "Another Girl" in the movie Help! he appears to play the drums uneasily and out of rhythm (the Beatles all switch their instruments during this clip). John also played bass in "Back in the USSR", "Hey Jude" and "The Long and Winding Road" in which, if one listens closely, a few technical mistakes can be heard (these were fixed decades later on McCartney's stripped down, "un-Spectored" version Let it Be Naked). The other Beatles admitted to teasing Lennon about his timekeeping. When the remaining Beatles reunited in the mid 90s to record some of Lennon's unreleased demo tracks, producer Jeff Lynne used studio technology to compensate for Lennon's flexible sense of tempo (ironically, since his wonted instrumental role in the Beatles is usually characterized as rhythm guitar).
George was known for excelling when playing melodic lines, riffs and fills on guitar-like string instruments ('One of the greats', in McCartney's words). In addition to lead guitars and sitars, Harrison played bass on "Taxman" and "Two of Us". His usual allotment of one composition per album, however, is said to have contributed to the tensions surrounding the band's breakup.
Though Ringo reportedly admits his musical knowledge beyond percussion is limited, he composed some songs on piano, including "Don't Pass Me By" and "Octopus's Garden". Ringo claimed to have contributed the famous line 'Father Mackenzie, wiping the dirt from his hands as walks from the grave' to "Eleanor Rigby", which was ostensibly written by McCartney. A line confirmed as his is, 'Look at him working, darning his socks in the night when there's nobody there.' Starr was also responsible for a number of song titles, inspired by his malapropisms of homespun Liverpudlian sayings. Some notables include "A Hard Day's Night", "Eight Days a Week" and "Tomorrow Never Knows". Critical appreciation of his steady, supportive drumming has increased through the decades. He is said to have recorded the drums on many Beatles recordings in a single take.
Their producer George Martin influenced many songs, performed in several and composed a few fragments. "Hello, Goodbye" is said to have developed from an improvised piano duet by McCartney and Martin. The orchestra parts heard in some Beatles recordings were mostly composed or arranged by Martin.
Catalogue
In 1963 the Beatles gave their publishing rights to Northern Songs, a company created by Brian Epstein and music publisher Dick James. Northern Songs went public in 1965 and Lennon and McCartney each held 15% of the company's shares while Dick James and the company's chairman, Charles Silver held a controlling 37.5%. In 1969 James and Silver sold Northern Songs to a British TV company named Associated Television Corporation (ATV).
In 1985 ATV's music catalogue was sold off and Michael Jackson paid a reported $47 million (beating Paul McCartney's bid) to buy the publishing rights to over 200 Beatles songs. A decade later Jackson and Sony merged their music publishing businesses. Since 1995, Jackson and Sony/ATV Music Publishing have jointly owned most of the Beatles' songs.
While the Jackson-Sony catalog includes practically all of the Beatles' greatest hits, a few of the early songs weren't included in the original ATV deal. Accordingly, Paul McCartney later succeeded in acquiring the rights to "Love Me Do," "Please, Please Me," "P.S. I Love You," and "Ask Me Why". Sony reported Jackson used his half of his Beatles' catalogue as collateral for a loan from the music company. However, Lennon's estate and McCartney still receive songwriter royalties.
George Harrison created his own company, Harrisongs, which owns the rights to his classics such as "While My Guitar Gently Weeps" and "Something."
Trivia
Ringo Starr, Paul McCartney (and his wife Linda), and George Harrison all guest starred on The Simpsons although not at the same time. This makes The Simpsons the only non-variety show to feature all the surviving Beatles when recorded.
George Harrison cooperated with Eric Idle and Neil Innes in writing and filming (for television) the fictitious story of the Rutles, a "Rutlandbeat" group affectionately satirising the Beatles. Innes parodied particular Beatles songs with lyrics and titles (e.g. "Ouch!") only marginally less believable than those of the Fab Four.
The song Octopus's Garden was composed by Ringo during one of his dido strikes. Bored by recording, he went to sea. When he returned the others welcomed him enthusiastically and recorded their friend's new song.
References
beatles-discography.com (various pages). Retrieved Dec. 15, 2004.
Braun, Michael (1964), Love Me Do: The Beatles' Progress. London: Penguin Books, 1995 [Reprint]. ISBN 0140022783.
Carr, Roy & Tyler, Tony (1975). The Beatles: An Illustrated Record. Harmony Books. ISBN 0517520451.
Davies, Hunter (1985). The Beatles (Second Revised Edition). McGraw-Hill. ISBN 0070155267.
Goldsmith, Martin (2004). The Beatles Come To America. Turning Points. ISBN 0471469645.
Lewisohn, Mark (1990). EMI's the Complete Beatles Recording Sessions: The Official Story of the Abbey Road Years. Hamlyn. ISBN 0681031891.
MacDonald, Ian (1995). Revolution In The Head: The Beatles' Records and the Sixties. Vintage. ISBN 0712666974.
Norman, Philip (1997). Shout: The Beatles in Their Generation. MJF Books. ISBN 1567310877.
Schaffner, Nicholas (1977). The Beatles Forever. Cameron House. ISBN 0811702251.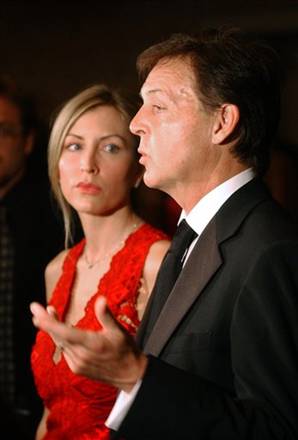 Heather Mills and Sir Paul
LINKS:
The Beatles (Apple Corps) Official site, by Apple Corps
DM's Beatles site Discography, song index with lyrics, history, and forums.
The Beatles Studio (all lyrics and more)
beatles-discography.com UK and US discography and a day-by-day diary of their career.
Beatles-mania.com Album and song reviews, forum, audio previews.
Beatle Money Financial accounts of the Beatles
The Beatles and the British Invasion
Notes on ... Series by Alan Pollack Analysis of the Beatles canon by musicologist Alan W. Pollack
Steve's Beatles Page with lyrics for all the songs.
Steve Clifford's Beatles Website A Beatlemania site for collectors and fans.
A guide to The Beatles instruments
The Beatles lyrics - A complete collection of lyrics from lyrics.info
Merseyside.org
Liverpool.com
Mersey Guide
Louis Armstrong
Lucille Ball
The Beatles
Marlon Brando
Coco Chanel
Charlie Chaplin
Le Corbusier
Bob Dylan
T.S. Eliot
Aretha Franklin
Martha Graham
Jim Henson
James Joyce
Pablo Picasso
Rodgers & Hammerstein
Bart Simpson
Frank Sinatra
Steven Spielberg
Igor Stravinsky
Oprah Winfrey
---
APPLE RECORDS | BMG | CBS COLUMBIA | CHRYSALIS | EMI | MOTOWN | PARLOPHONE
RCA | SONY | UNIVERSAL MUSIC GROUP | VIRGIN MUSIC GROUP
WARNER MUSIC GROUP (AOL TIME WARNER)
New energy drinks for adventure capitalists
Solar Red | Solar Crush | Solar Cola | Solar Citrus | Solar Spice