The occupiers of a historic building in the village of Herstmonceux in East Sussex, had a lucky escape yesterday evening at about 3:00 am in the morning of Friday 24th August 2007. A wind got up and literally blew a large old oak tree over. In the process, missing a Jeep parked in the drive by inches.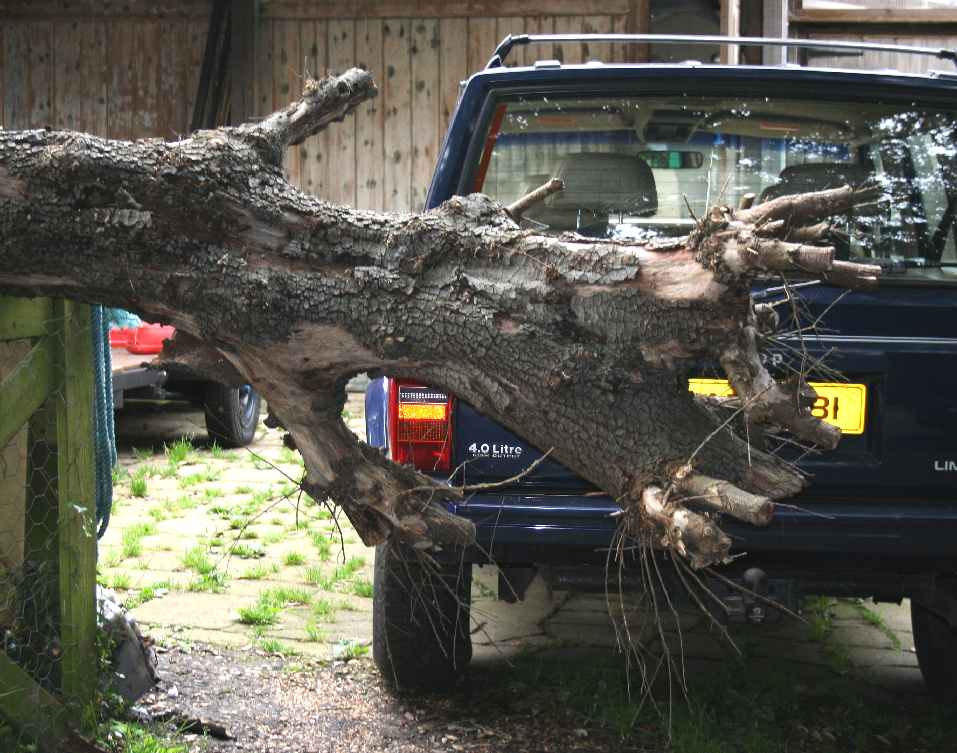 The huge limbs of this once magnificent Holm Oak, missed the Jeep by inches
Nelson Kruschandl has been working with a Trust to restore the old generating buildings in Lime Park, for many years. He had planned to take down a Holm Oak that had died about 10 years ago and was decaying rapidly, but the lack of funds for tree work had prevented the hire of specialists, who it was thought would be needed to remove the oak tree, which was in a dangerous condition and just inches away from a garage and leaning over the roof.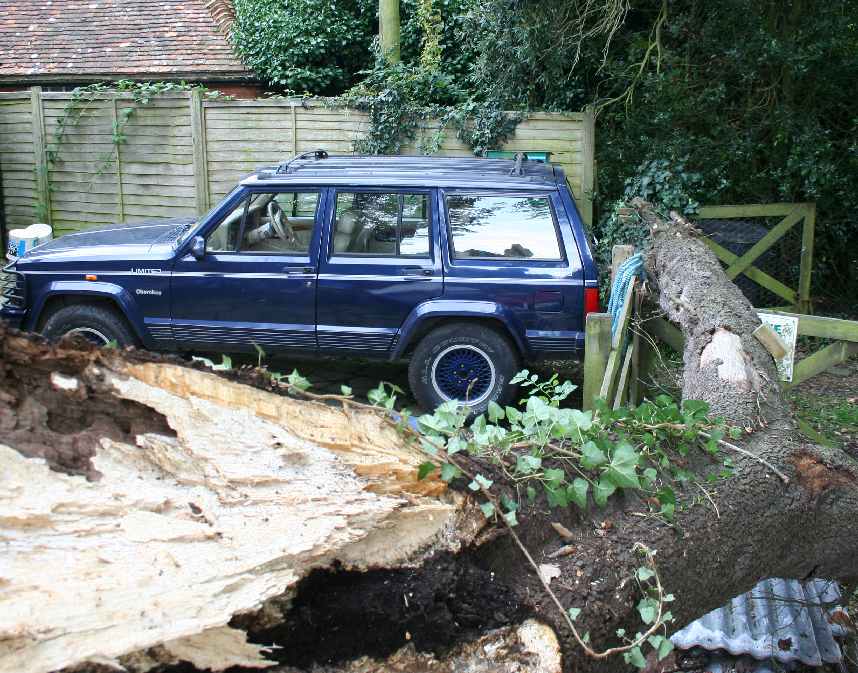 Lucky escape for this Jeep and the Generating buildings
at Herstmonceux in Sussex 24 August 2007
According to the Trust, the main generating buildings are at risk from some nuisance sycamore trees, one of which was also dead and swaying dangerously, leaning over the buildings. "We may have to divert our attention to raising funds for emergency treatments," said Mr Kruschandl.
About 5 years ago English Heritage recognised the value of these buildings as a landmark stage in the development of our modern age of electricity. The Old Steam House is now on a Monument Protection Program for that reason. Last year work began to restore the roofs which had been leaking for years. Every time it rained, the timbers of the building became soaked. Kruschandl said: "It would not be long under these conditions before rot set in for good, and we would lose the building forever."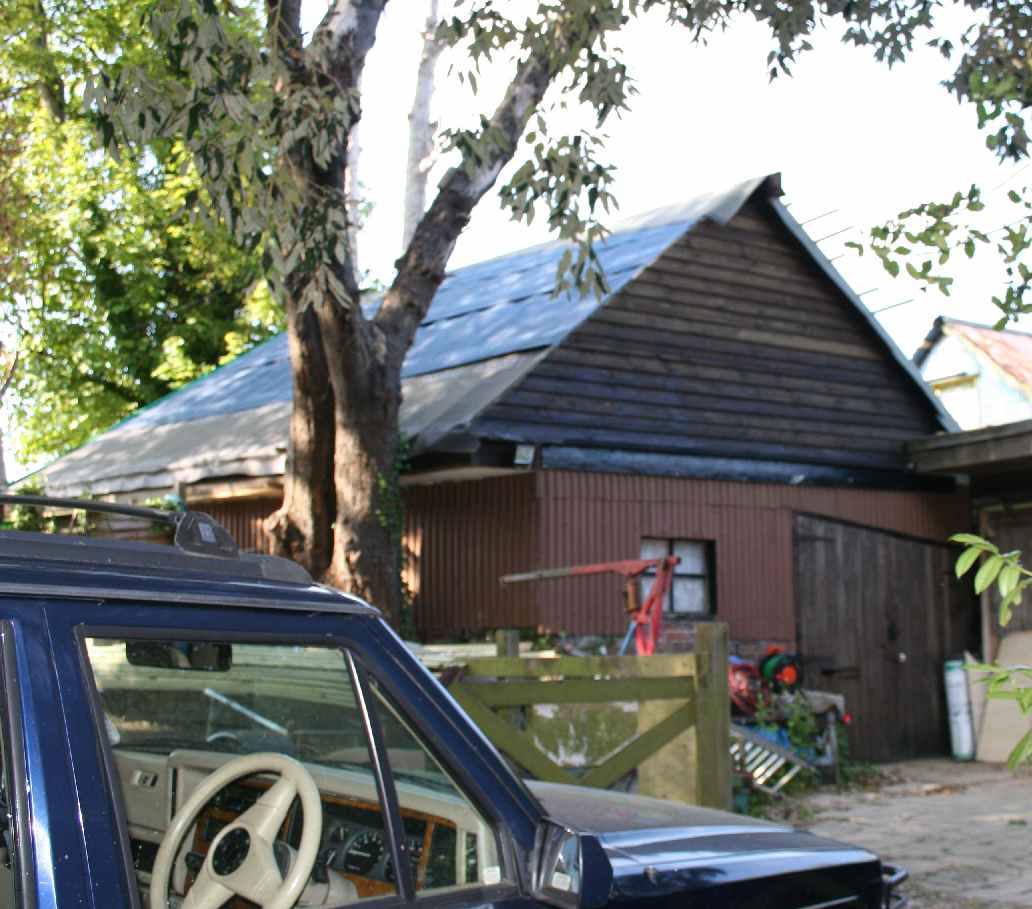 Jeep parked under the oak tree at Herstmonceux Generating buildings May 2007
Fortunately, Nelson keeps a chainsaw for emergencies like this. The last time this saw was used in anger was during the storms in 1987. Strangely, on that occasion, another giant tree had been blown over in the drive, trapping his Renault motor car. History repeats itself.
Spurred on by the incident, Nelson went on to pull over that swaying sycamore, which had also died long ago and presented a danger to passers by who walk their dogs in the field next door. "Good job too," said Nelson. The sycamore, some 50 feet in height, was pulled over with very little effort. As it fell, it crashed to the ground breaking into lots of small fragile pieces, demonstrating how decayed it dangerous it really was.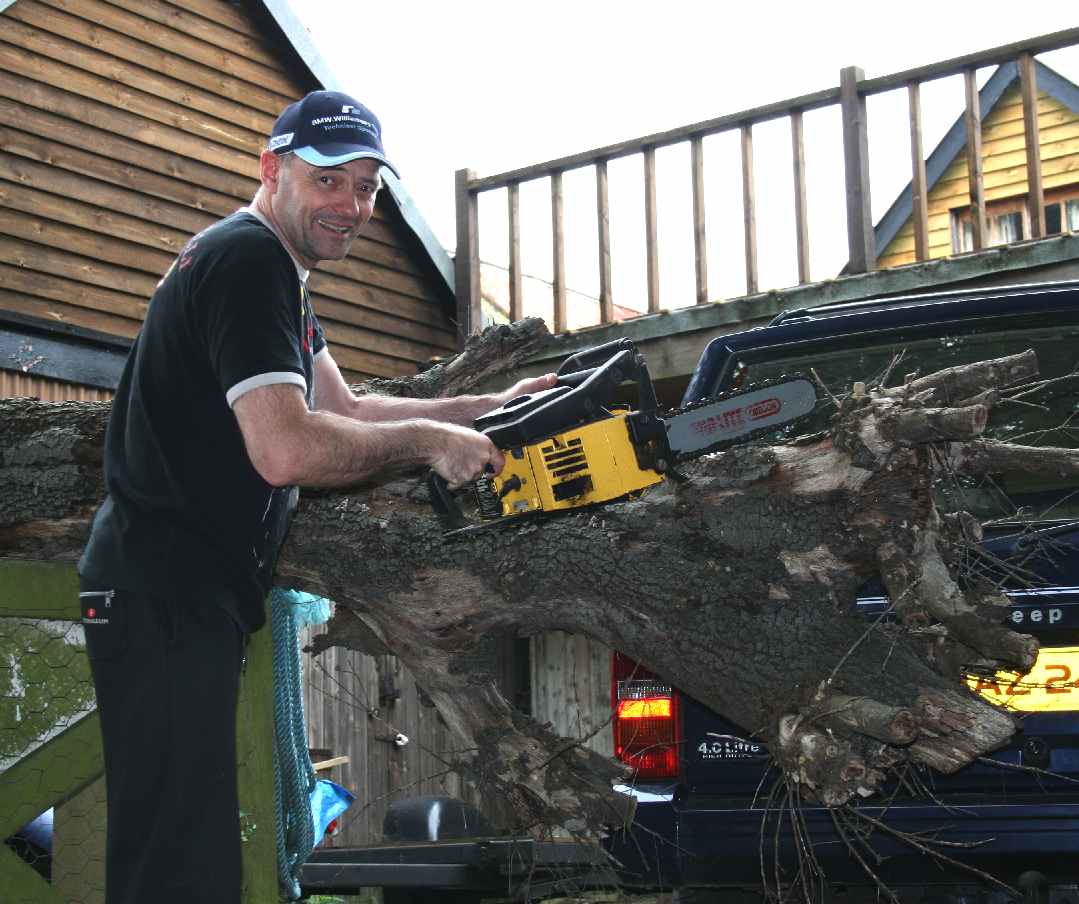 Nelson cutting a Jeep free with a McCulloch chainsaw
TREE A - Z
Cherry

Eucalyptus

Ironwood (Lignum Vitae)

Pine

Teak

Utile
Healthier alternative tastes for adventure capitalists
Solar Red | Solar Crush + | Solar Cola | Solar Citrus + | Solar +