This is a list of companies (or projects) operating in the field of renewable energy. This is a link exchange, the aim being to promote and make the public aware of renewable energy enterprises.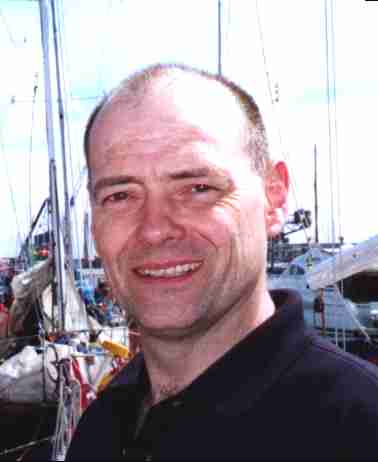 Nelson Says: Please email us to get your site listed
Ambit Energy, Dallas, Texas
Looking for electric companies in Texas USA? Ambit Energy is a leading electric company located in Dallas. They offer phenomenal utility services at reasonable rates.
The American Solar Energy Society (ASES) is a national organization dedicated to advancing the use of solar energy for the benefit of U.S. citizens and the global environment. ASES promotes the widespread near-term and long-term use of solar energy. ASES sponsors the National Solar Energy Conference, publishes SOLAR TODAY magazine and Advances in Solar Energy, publishes white papers, sponsors issue Roundtables in Washington, DC, distributes solar publications, organizes a Solar Action Network and has regional chapters throughout the country. ASES is the United States Section of the International Solar Energy Society.
Avista Corp.
Fuel Cells: Proton Exchange membrane fuel cell
Solar electric (PV) supplier. Largest manufacturer of polycrystalline silicon PV modules and cells. Links to PV information.
Chris and Grant's Solar Page
Information of solar energy, solar cars, solar thermal plants, and photovoltaic plants.
Cut Oil Imports.org - Cut Oil Imports This site is focused on boosting America's national security by reducing foreign oil imports. We promote US-based alternative energy (i.e. solar, wind and ethanol).
C-FAC Reference Library
The C-FAC reference library. Many articles on solar and wind energy that you can download.
Davis Energy
Our work encompasses efficient cooling, heating, and building systems, including system analysis, design, controls, simulations, product development, and technology transfer.
Energy Saving Products, Inc.,
Indirect Evaporative Cooling System. Decent explanation of the system.
Energy Star
Information about Energy Star Products
Energy Star Homes
The Energy Star Homes program promotes voluntary partnership with home builders to construct residences that are 30% more energy efficient than the current Model Energy Code.
Energy Design Resources
Energy Design Resources offers a new palette of energy design tools and resources that make it easier to design and build energy efficient commercial and industrial buildings in Southern California
Energy Scheming at Wash. U.
Information and tools geared to help students understand energy concepts and design energy efficient buildings.
Energy Program, Dept. Of Architecture, Texas A&M University
Information on energy use (computer programs) and daylighting.
Florida Solar Energy Center
The Florida Solar Energy Center (FSEC) is the largest and most active state-supported renewable energy an energy efficiency research, training and certified institute in the United States. An institute of the University of Central Florida (UCF), FSEC functions asthe state's energy research, training and certification center. FSEC is located on a 20-acre research complex on Florida's Space Coast at UCF's Cocoa Campus, 35miles east of Orlando. Our online building tour lets you see and read about many of the attributes that make our offices one of the most energy-efficient buildings in the world.
Manufacturers of alternative energy products
Home Power Magazine
The Hands On Journal of Home-Made Power
H Power
Fuel Cell Supplier
Home Energy Saver
By supplying your zip code the web page comes up with energy saving tips for you.
http://www.qozi.com/engineering/
Scientific and engineering information and resource locator.
Case Studies and Articles on Energy Efficient Housing Links
IEA Solar Heating and Cooling
Several research tasks about solar energy and its uses
Knowledge Integration Environment
How can Sunlight be Used to Cool a House?
A solar house under construction in Maine - In the UK see: Utopia Tristarô
Mr. Solar Page
100 solar electric articles--complete solar electric catalogue & world wide contacts.
Photovoltaic Facades of Reduced Costs Incorporating Devices with Optically Concentrating Elements
Reduce the cost of photovoltaic facades by incorporating a non-tracking optical concentrating element which will require approximately one third of the area of silicon solar cells to produce the same amount of power.
National Renewable Energy Laboratory (NREL) Links
The US Dept. Of Energy's Laboratory for renewable energy & energy efficiency research, development & deployment. Good source of information. A lot of links about PVs
National Microelectronics Research Centre, Ireland
Contains a list of case studies using passive heating.
Oak Ridge National Laboratory (ORNL)
Oak Ridge National Laboratory (ORNL) conducts basic and applied research and development to create scientific knowledge and technological solutions that strengthen the nation's leadership in key areas of science; increase the availability of clean, abundant energy; restore and protect the environment; and contribute to national security.
Photovoltaic Power Information Resources
Site for the coordination and dissemination of information of global photovoltaic (PV) technologies, applications, history, and resources.
Plug Power
Fuel cell supplier: website contains information on a completely fuel cell powered house: BASIC information/FAQ for fuel cells
Ray Bahm and Associates
Solar Energy Resource Information, design of solar energy systems and links to other information
Solar Boat Circumnavigation
Global Greet can is a solar powered catamaran, circumnavigating from the UK, no use of sails or fossil fuels.
Solar Cooking Archive
Information for the solar cooking movement. Contains plans for building solar ovens.
Sun Power: The Global Solution for the Coming Energy Crisis
A plan using solar power satellites
Solar Energy Industries Association
Links of Solar Products and services
Solar Industries/Aquatherm Industries
Manufacturers of Solar Pool Heating Devices
Solarquest
An initiative to learn and serve the Earth with renewable resources. Has articles about current homes/buildings with solar energy.
Solstice
Solstice is the Internet information service of the Center for Renewable Energy and Sustainable Technology (CREST), and is your site for Sustainable Energy and Development Information.
Trace Engineering
Maker of advanced and reliable inverters, power systems, and power components. Offers suggestions on various applications (i.e. renewable energy, utility, RV, etc)
The North Carolina Solar Center
A program in the College of Engineering at NC State University that provides programs and resources to help people in NC take advantage of solar energy. Has a Solar House
The Solar Now Project
Basic information that promotes education about renewable energy and the environment
The Berkeley Vital Signs Project
The Berkeley curriculum: Vital Signs--aims to incorporate matters of building physical performance into the education of architects...instill in architecture students a fundamental awareness about the numerous ways in which design decisions affect a building's physical performance--from energy use, to indoor environmental quality, to occupant well being.
UCLA Energy Design Tools
Free downloadable software that models energy & climate data
Sol Ideas
Research into Environmental and Optoelectronic Technology. Instructions on how to build your own solar cell. Information on a UV detector designed for a safety shutoff on a water purification system.
Solahart
Manufacturers of solar water heaters.
University of Ulster--Centre for Sustainable Technologies
Multidisciplinary research to create, develop, improve, demonstrate and evaluate merging, existing and alternative sustainable renewable energy, building design, construction materials and environmental modification technologies.

Evaporative Cooling
Aerotech
Manufacturer of evaporative cooling systems. Good diagram of the evaporative cooling system.
Manufacturing
Manufactures of small portable personal evaporative coolers. Okay website. Okay explanation of very basics of evaporative cooling. Decent explanation of how their product works.
Port a Cool
Manufacturer of evaporative cooling devices. Okay website. Good explanation on evaporative cooling.
Premier Industries, Inc.
Manufacturers of Evaporative Coolers. Good web page about Evaporative cooling. about evaporative cooling! provides good information about the process.
VAL Products--PolAir
Makers of Pad Systems of Evaporative Cooling

Solar Cola - the healthier alternative