SIDNEY 6 December 2012
The new head of Australia's Clean Energy Finance Corporation (CEFC) expects the fund, set up by the ruling Labor government to invest A$10 billion (US$10.4 billion) in renewable energy, energy efficiency and low emissions technologies, to make its first investment in July 2013.

Oliver Yates, the CEFC's inaugural chief executive and formerly Macquarie Group's head of climate change services, was keen to stress the bank's conservative approach and its initial preference for providing loans over equity:


"We are effectively here to use this money to generate a return and in so doing, do it in a way that provides as much catalytic benefit to the industry," he told Renewable Energy World in an interview. "Our investments will be at the lower risk end of the spectrum, supporting projects where we can to meet our targets."

The fund is expected to coax cautious investors out of the woodwork, where they have been hiding from a volatile policy outlook and unstable capital markets. Yates continues: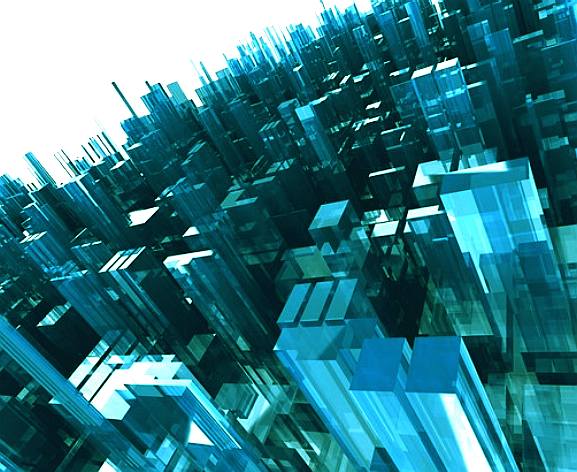 "What we need to do now is encourage investors to try again,"


The CEFC will aim for a rate of return comparable to the government's bond rate and finance will go to projects at later stages of development. As a co-investor, it will be sharing risk with other financiers and investors and, unlike its US Department of Energy counterpart, will keep government at arms length.

As well as the CEFC, the Labor government has deployed the A$3.2 billion grant-making Australian Renewable Energy Agency (ARENA), a carbon-pricing scheme and a renewable energy target (RTET), aimed at sourcing 20 percent of Australia's electricity from renewable sources by 2020. Renewable energy world australias fund 2013

The CEFC's mandate is to operate at no cost to the taxpayer by generating a return matching or exceeding the government's yearly cost of funds of about 3.5 per cent. ''We have a clear obligation here to act commercially,'' said Yates. ''There's no free money in this game.''

Such initiatives have not proved to be effective in driving innovation. Schemes such as Utopia's Tristar macro generation projects won't get a look in, where return on a commercial basis is difficult to predict for products that have not been tried and tested. But at least Australia now has a green bank. In the United Kingdom, there has been much talk about green banks but little action.
UTOPIA
The earth receives somewhere in the region of 50 trillion kilowatts of energy from space (on land) at any one time. If it was possible to reap this harvest, that would provide approximately 3,500 kilowatts of energy per person. Unfortunately, that is not a practical proposition; but the potential is enormous provided that the useable landmass is allocated effectively for living/housing, etc, which at present is a big problem. Because we are not making the best use of land for sustainable living, rather we tend to price ourselves away from that ideal.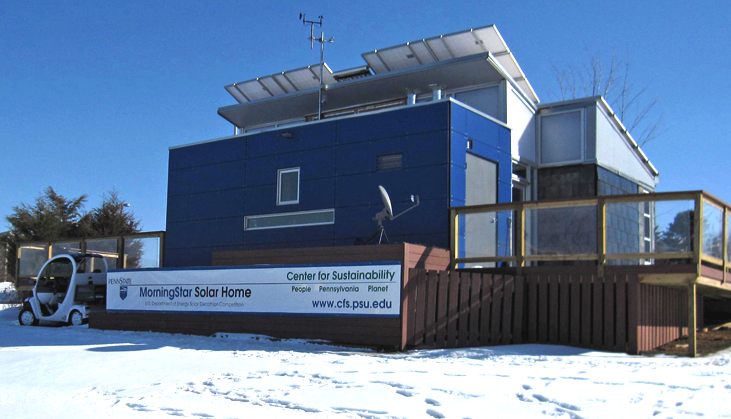 Not one of ours, but we like it
POLITICAL BLOCK:
Utopia Tristar Partners is a new organisation formed specifically to develop affordable houses which incorporate innovative heat and energy capture devices as standard features, based on a recent patent description - that due to the absurdly short 20 year life of patents - will not be published until this program is funded to enable prototyping without the clock ticking into commercial exploitation time. That apart, our aim is to demonstrate this new technology with a pilot scheme, then develop production designs for Europe and for export, at low prices.
We can report that typically in the UK every local authority that has been contacted, does not have the rolling supply of land to ensure affordability. Not only that, but despite corporate plans that suggest otherwise, no council to date has expressed an interest in this technology.
Having written to a number of ministers to include David Cameron and Gregory Barker. Mr Cameron replied to confirm that Gregory Barker would be replying in his official capacity, but that reply has not materialized over some 8 months. Clearly then, the UK is not the place for any company looking for support.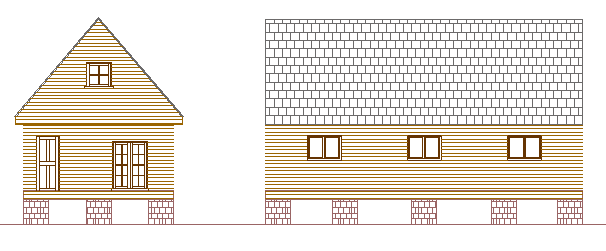 Utopia Tristar E flatpack timber mobile home 48'x18'
The Utopia Tristar 'E-pack' (energy flatpack) - Contact us if you are thinking of settling down to a comfortable sustainable lifestyle. You'll need the planning lowdown on how to gain consent for a home like the above. We can supply similar 48'x18' units and other sizes as affordable flat-packs, that comply with the Caravans Act, starting at £25,000. These units can replace an existing mobile home without the need to apply for a fresh permission (Prices liable to fluctuation due to the volatile timber market). Our in house planning strategist secured consent for a mobile home of this size, even where the council concerned were confused as to how such an attractive, affordable unit could comply with regulations.
Talking of comfort, the insulation in our E-packs is exceptionally high, from a 278mm air gap between inner and outer walls. The walls are further (triple) insulated with quilts and a honeycomb divider. To complete the package, we would recommend triple insulation for the windows - to comply with the European 2020 zero carbon regulations. Other timber mobile homes typically offer only an 80mm air gap between walls. With a friendly carpenter, these homes may be installed (minus wiring and plumbing in about a week. No ground works are necessary.
.

.Utopia Tristar ER flatpack timber mobile home 48'x18' family unit.
The Utopia Tristar 'RE' (renewable energy) Flatpack - Is based on the same 48x18 (footprint) as the 'E' version, shown above. This version is available with a renewable energy kit which includes:
1. A solar conservatory and heat store
2. Solar PV panels and battery store
3. One or two windgens and
4. A patent heat store control system
The all singing and dancing version of the 48x 18 RE, should be no more than £150,000 installed. Still a lot less than a brick built semi in the suburbs.
The energy that this setup captures significantly reduces fuel bills. You may even sell your excess electricity to the grid, after charging your battery banks first.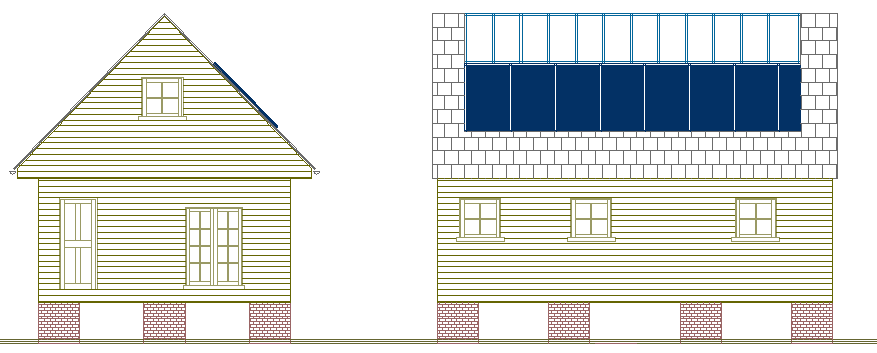 .Utopia Tristar ER flatpack timber mobile home 28'x18' for couples & small families.
EXTRAS - For a few £thousand extra, these homes may be made flood and even tsunami resistant. A smaller unit for a single person or retired persons is also available 20'x18'.
ISSUES TO OVERCOME - The real obstacle to affordable housing is a lack of available building land. Councils are directed to provide a rolling stock of land for affordable development, with target to meet, but they don't seem to be able to kick the habit of granting permission to favored developers, which includes only releasing land for building more expensive houses at a slowly controlled rate to keep land prices artificially high.
In not providing the recommended rolling stock, youngsters cannot get onto the property ladder - with such a housing shortage and sky high rents. How can they save for a deposit - and with houses so ridiculously high in price, a home of their own for their children and retirement is simply beyond the reach of the average wage earner.
We contacted Brighton & Hove City Council, Eastbourne Borough Council and Wealden District Council (to name but a few). Not one of these councils had plans to comply with the new (March 2012) government guidance, despite Business Plans thumping the sustainability drum. I.e. they had not earmarked land for affordable/sustainable development. That was the situation until November 2012. We stand to be corrected.
On the other hand, if councils fail to provide the rolling stock of development land, that means that any person with a suitable site may apply, citing the fact that there is no other land provision, and the defaulting council then has to give permission. This then is the time to apply for permission (if you do not have a mobile home on site already). you can do what councils are not doing, provide an affordable home for yourself.
Should you decide to apply for planning permission yourself. Whatever you do, do not apply for anything without limited liability protection. If you want to have a bash yourself to save fees, get in touch with us for free advice on the safe way to make planning applications and if necessary to take them to appeal. That though should not be necessary with a properly prepared application.
(Please note that these designs are copyright © 2012 and 2013 Utopia Tristar™ Partners)
Email:

or phone UK and ask for James:
+ 44 (0) 1323 831727
+44 (0) 7842 607865
Utopia Tristar Partners
(affordable sustainable living)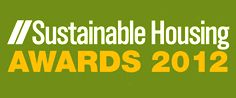 VISION:
Imagine a house with no energy bills. That is the target we are aiming for, or at least to reduce energy bills to their very low levels. Little or no electricity bills and vastly reduced heating costs. This will reduce carbon dioxide emissions and because we will only use wood from managed woodland, we are literally planting houses for future generations: growing our future, and in the process locking carbon in timber biomass - so, helping to reverse the increase in CO2 in the atmosphere (from 315ppm in 1958 – to 389ppm in 2010). These aims are very similar to the current European targets set for 2015-2020. See their Intelligent Energy Europe (IEE) programme: http://ec.europa.eu/energy/intelligent/about/index_en.htm
HEATING:
Given a typical footprint for a house and garden of something in the order of 12m x 30m (40' x 100'), there is potentially enough incoming solar radiation (insolation) to heat a home several times over. Where insolation yields about 1Kw per square meter. Hence 12x30 = 360Kw of energy for every hour of sunshine. But a well insulated home only requires about 12-15Kw of energy to keep warm.
By way of example, if you were to capture the heat from an area of 15m x 3m, that would provide 45Kw multiplied by 6 hours average, totaling: 270Kw. That's is enough heat for an eco home for 18 hours on the high settings. As you don't need heat while sleeping, shopping and working, if properly managed the heat potentially available for comfortable evenings and hot water is more than sufficient - except that, where and how do you store all of this heat energy cost effectively? That is the problem that we have solved theoretically.
| | |
| --- | --- |
| Chevron support startups - Youtube | Solar House - Youtube |
| Passive Solar Heating - Youtube | Modular Heat Storage - Youtube |
ELECTRICITY GENERATION:
To complement our heat energy storage system, you need PV and wind generation for electricity. but these methods of energy generation are far more expensive (and less efficient), so we are careful to install only what you need - and this also helps to make it affordable. Quality 'Bluebird'™ solar panels and storage batteries are specified.
CONSTRUCTION:
Our houses are constructed using cassettes with triple insulation built in. Three layers or quilts, made of high insulation materials are incorporated in every cassette. The cassettes slot together quickly to form the floors, walls and ceilings of a cosseted living space. The assembly time can be as little as a week using trained installers - more if doing it yourself - depending on your skill level. but DIY is an attractive proposition for the average handy man on a budget. You will though need our expertise to obtain planning consent.
We will be able to send our 'e-packs' (flat-packed houses) to any port of your choice. By agreement, we can also send a team of installers to erect the house for you. However, you will have to be sure that you have permission from your government or local planning authority for such a building. In the UK see the National Planning Framework Policy document from 27th March 2012. The European Commission has set a target of all new builds to be zero carbon buildings by the year 2020.
IMPLEMENTATION:
We are building on planning consents obtained by our in-house consultant, and from many years of experience of our associates in the use of low cost alternative materials.

By design; by doing away with cold bricks and mortar and making the building work for us - not against us, with triple quilt thermal insulation.

By selling 'pick-n-mix' standard production units in significant quantities we can reduce profit margins and pass these savings on to 1st time buyers or social landlords.

By taking advantage of newly proposed legislation in the UK, where local authorities are charged to maintain a rolling supply of land for affordable housing. Ref: Chapter 6, paragraph 47 of the National Planning Policy Framework, from March 2012.
OTHER ADVANTAGES TO SPECIAL ORDER:
Our 'E-Packs' can be made to be tsunami resistant. That means that they may be installed on land prone to flooding, or sited were tidal waves are a potential danger, to increase the chances of surviving movement in the earth's crust.

For larger (e.g. village [100] / town [900] / city [1600]) developments we plan to include an electric vehicle refueling forecourt to supply exchange battery cartridges, to be partly supplied with electricity locally via macro generation. (Note: Universal Battery cartridge refueling is in the prototype stage as we write; and so is not yet incorporated in any production cars that we know of).
If you already own a suitable site, please contact us to see if we may be able to obtain permission for you to install one or more of our low cost, energy efficient homes. They start at around £50,000 for a single bedroom home, rising to £120,000 for a four bedroom family home.
Finance is sometimes difficult to arrange, especially for first time buyers. Lenders should know that the structure of these properties is guaranteed for 40 years, where timbers are treated against rot, fungal attack and boring insects. This is not the case with trusses used for brick houses. Lenders should bear this in mind and the fact that in the USA 90% of homes are of timber construction.
We hope that governments around the world will think as we do that this is the future for sustainable living, and that such progressive thinking deserves support - yet to date we have found to official incentives, research grants or sponsorship. Whereas there is a E430 million euro fund administered by the European Commission aimed at eco-innovation. Here in the United Kingdom, we are as usual shy of coming forward - and that, as usual, puts us at a distinct disadvantage when competing with France and Germany.
Being a small planning consultancy unit who operate independently, we are not eligible for Smart and/or Technology Strategy Board funding. And yet it was our partnership that designed the homes above to be eco-friendly and gained the consent that other large building concerns and legal firms could not. We conclude from these absurd rules, that the existing government grants are just jobs for the boys. Real innovators don't get a look in - and we are the ones who need help most.
CONTACT US:
Utopia Tristar Partners
Solar House
BN27 1RF
United Kingdom
+44 (0) 1323 831727
+44 (0) 1323 727971
+44 (0) 07842 607865
Email: homes@cherrymortgages.com
GREAT MINDS THINK ALIKE
FUTURE CITY - JUNE 2012 - TECHNOLOGY STRATEGY BOARD
The UK government has launched a design competition worth £24 million in its hunt for ideas for a "future city".

Local authorities of urban areas with a population of at least 125,000 can enter the Future Cities Demonstrator competition, which is funded by the Technology Strategy Board (TSB). It calls for large-scale designs demonstrating unique and functional methods of integrating city systems in an environmentally-sound, economical way to improve the overall quality of life.

Transport, communication and waste management are just a handful of the systems cities and local authorities should be considering when they put together the proposals.

"In the future there will be a large market for innovative approaches to delivering efficient, attractive and resilient cities," said Iain Gray, chief executive at TSB. "We have world-leading companies in areas such as project management, engineering, architecture, energy and transport systems, communications and the digital economy. We are well-positioned to exploit the growing market."

Initially, local authorities can put themselves forward for one of 20 grants of £50,000 that can be used to further demonstrate and develop their ideas. Out of these twenty, one will be awarded £24 million for its final proposal.

The government's hope is that the programme will stimulate debate and give multinationals and homegrown SMEs an incentive to work together with cities to create more efficient, integrated systems and products, as well as enable them to test systems they may already be developing.

While the UK doesn't have the luxury of starting from scratch, like in South Korea's Songdo, it's widely recognised that humanity does need to accelerate the changes needed to create more efficient, less wasteful urban living environments, particularly considering it's predicted that by 2030 around five billion people will live in urban areas. Half the world's population already do.

The debate is already in full flux, with University College London, Imperial College and Cisco announcing in 2011 that they would open a Future Cities Centre in east London's Tech City. The TSB also announced earlier in 2012 that it would launch the Future Cities Catapult - a technology research centre that will focus on innovation in city planning and supporting businesses in the field.

In the meantime, the competition could give cities and businesses the chance to test innovations and see the results in a real way, sooner than they may have thought.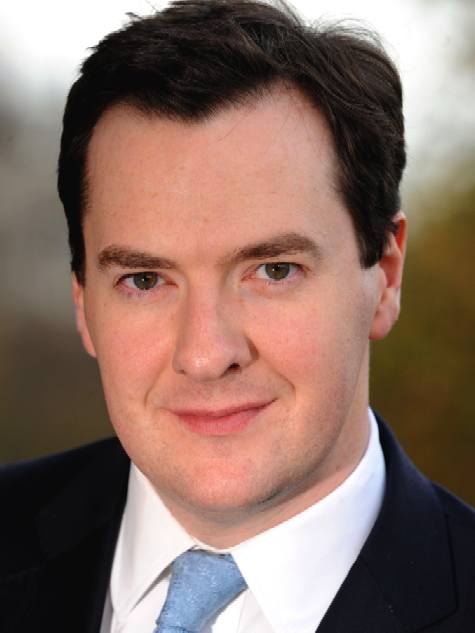 TECHNOLOGY STRATEGY BOARD HUNT FOR " GREENIUS" 2012

The Technology Strategy Board has launched a competition for a share of £3 million awarded to companies that can provide plans for a financially viable, innovative, efficient and sustainable product or technology. Pity this competition is not open to individuals.

Aimed at boosting the coalition government's green agenda, the project – dubbed the Green Genius or 'Greenius' competition – is open to anyone in the UK. It focuses on environmental sustainability, especially around saving water and energy, and sustainable ways of growing and providing food.

The competition opened on Monday, September 24 and has two phases, with the deadline for entries set for October 29. In the first phase, 25 companies will be awarded contracts for feasibility studies lasting for up to 13 weeks. In the second phase, all entries are judged, and a further six contracts will be awarded for the short-listed companies to develop a prototype or detailed preview of the technology in the form of a demonstrator.

The Government stated it is on the look out for solutions that can be applied at different levels – especially ones that are easily utilised by people at community level to save energy and take control of energy preservation themselves.

Solutions that allow large-scale energy-saving technology to be used on a smaller scale are also on the Government's wish-list.

The aim to help people to help themselves has been a consistent and infamous part of the Coalition's 'Big Society' project; criticised widely by figures inside and outside government.

Deputy Prime Minister Nick Clegg said that Britain is a "world leader" in green innovation, and backed up the statement with figures: "The green sector is worth 8 per cent of UK GDP — the largest proportion of any of the leading industrial G20 nations."

He went on to outline how rapidly the sector is growing: "[the green sector] employs almost 940,000 people – up 2.8% from last year. Sales in the green economy are also growing at a rate of 4.7%."

The Greenius competition is jointly funded by the Department of Energy and Climate Change, the Department for Environment, Food and Rural Affairs and the Department for Business, Innovation and Skills.
http://www.wired.co.uk/news//2012-06/12/future-cities-competition
www.themanufacturer.com/2011/11/22/david bott director technology strategy board
www.innovateuk.org/chair of technology strategy board wins prestigious award
www.v3.co.uk/government appoints cisco uk chief technology strategy board chair
www.themanufacturer.com/the tsb launches 3m competition in search for green genius
www.engineeringuk.com Meet_the_team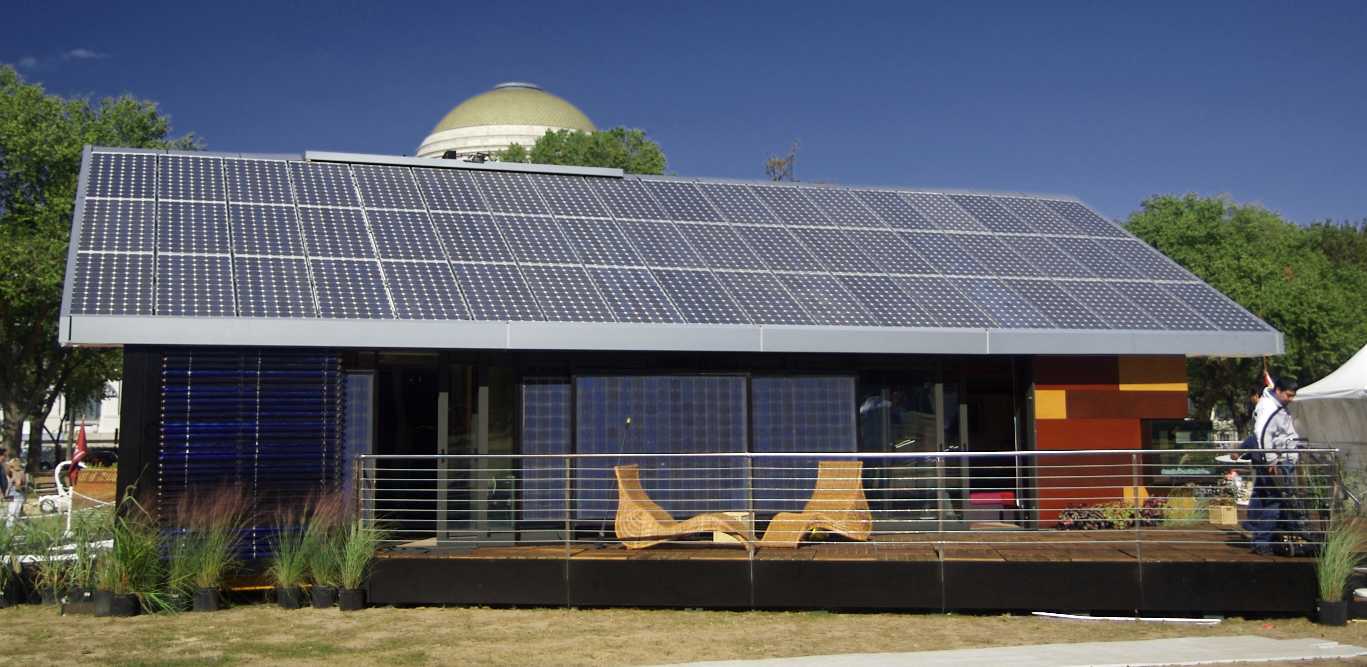 CLICK ON THE PICTURE ABOVE FOR MORE DETAILS
European Commission | Enterprise and Industry
Site map | About this site | Legal notice | Contact | Search