Austria (German language: Österreich, Croatian: Austrija, Hungarian: Ausztria, Slovenian: Avstrija) is a landlocked country in central Europe. It borders Germany and the Czech Republic to the north, Slovakia and Hungary to the east, Slovenia and Italy to the south, and Switzerland and Liechtenstein to the west. Its capital is the city of Vienna.
Austria is a parliamentary representative democracy consisting of nine federal states and is one of six European countries that have declared permanent neutrality. Austria is a member of the United Nations (since 1955) and the European Union (since 1995). For the first half of 2006, Austria again held the seat of the Presidency of the EU.
Origin and history of the name
The German name Österreich can be translated into English as the "eastern realm", which is derived from the Old German Ostarrîchi. Reich can also mean "empire", and this connotation is the one that is understood in the context of the Austrian/Austro-Hungarian Empire, Holy Roman Empire, although not in the context of the modern Republic of Österreich. The term probably originates in a vernacular translation of the Medieval Latin name for the region: Marchia orientalis, which translates as "eastern borderland", as it was situated at the eastern edge of the Holy Roman Empire, that was also mirrored in the name Ostmark applied after Anschluss to Germany.
The current official designation is the Republic of Austria (Republik Österreich). It was originally known after the fall of the Austro-Hungarian Empire from 1918 as the Republic of German-Austria (Republik Deutsch-Österreich), but the state was forced to change its name to "Republic of Austria" in 1919 peace Treaty of Saint-Germain. The name was changed again during the Austro-fascist regime (1934-1938), into Federal State of Austria (Bundesstaat Österreich), but restored after regaining independence and the birth of the Second Austrian Republic (1955-present).

During the monarchy, Austria was known as the Austrian Empire (Kaisertum Österreich), however no official designation existed since the empire was strongly multiethnic. After the Ausgleich with Hungary in 1867, the empire became known as Austria-Hungary in reflection of the dual monarchy character. Some historians argue that the term The Kingdoms and Lands Represented in the Imperial Council and the Lands of the Crown of St. Stephen (Die im Reichsrat vertretenen Königreiche und Länder und die Länder der heiligen ungarischen Stephanskrone) was the correct official name for Austria-Hungary.
---
A taste for adventure capitalists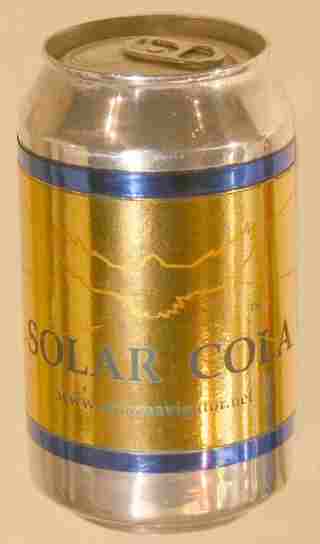 Solar Cola - a healthier alternative