Johannesburg is the most populous city in South Africa. Local residents have nicknamed the city "Jo'burg", "Jozi" and "eGoli". Johannesburg is the provincial capital of Gauteng Province, the wealthiest province in South Africa, and the site of the South African Constitutional Court. The city is one of the 40 largest metropolitan areas in the world, and Africa's only global city (classified as a gamma world city). Whilst sometimes mistakenly assumed to be South Africa's capital city, Johannesburg is not even one of South Africa's three official capital cities (although Pretoria, which is arguably part of the same urban entity, is).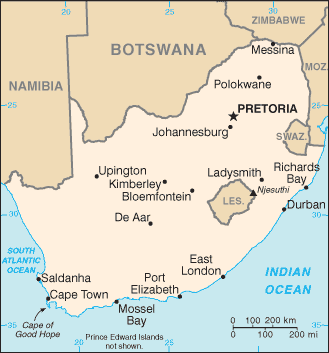 Johannesburg is the site of a large-scale gold and diamond trade due to its location on the mineral-rich Witwatersrand range of hills. Johannesburg is also served by Johannesburg International Airport, the largest and busiest airport in Africa and a gateway for international air travel to and from the rest of southern Africa.
According to the 2001 Census, the population of the city is more than three million. Johannesburg's land area of 1,644 km˛ is very large when compared to other cities, resulting in a population density of only 1,962/km˛. The population of the Greater Johannesburg Metropolitan Area is almost eight million. Johannesburg also encompasses Soweto to the south west, a township which the apartheid government established to accommodate the large number of migrant workers.
Johannesburg is twinned with New York City, United States, and Birmingham, United Kingdom.
South Africa will be the host nation for the 2010 FIFA World Cup. It will be the first time the tournament is held in Africa.
---
External links
---
A taste for adventure capitalists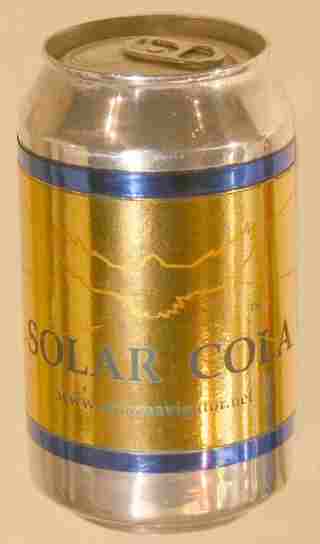 Solar Cola - a healthier alternative